A snickerdoodle cookie with a layer of pumpkin pie!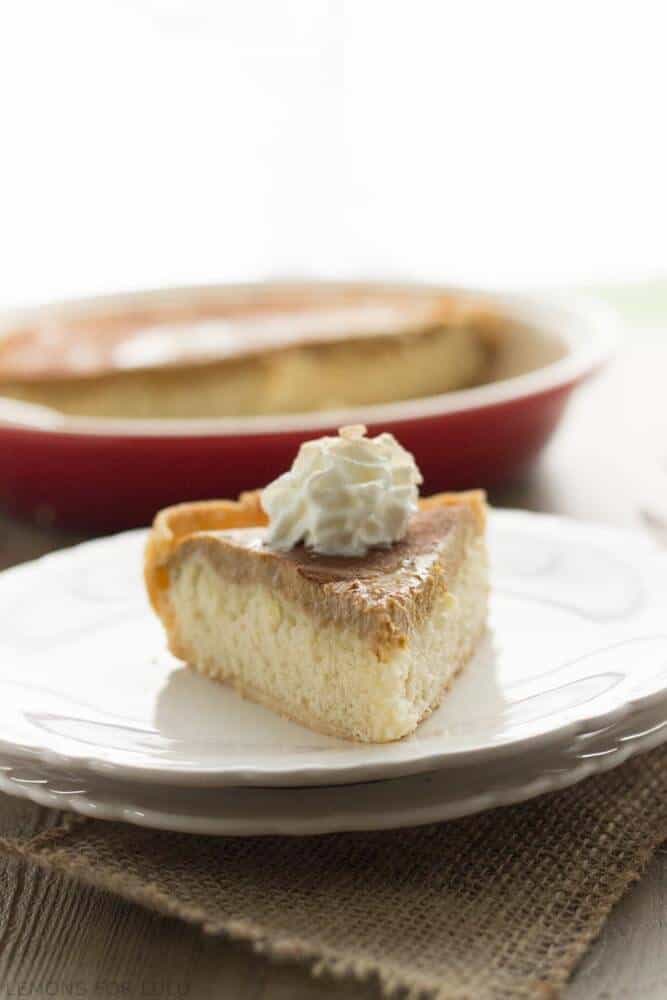 This might sound incredibly un-American, but pumpkin pie might be my least favorite pie. No wait, mincemeat, now that's my least favorite pie. I do love pumpkin however. I love it in cookies, lattes and mixed into cake, but not pie. Pumpkin pie is..how should I put this; boring. It's very, very boring, which is why I never make it at home.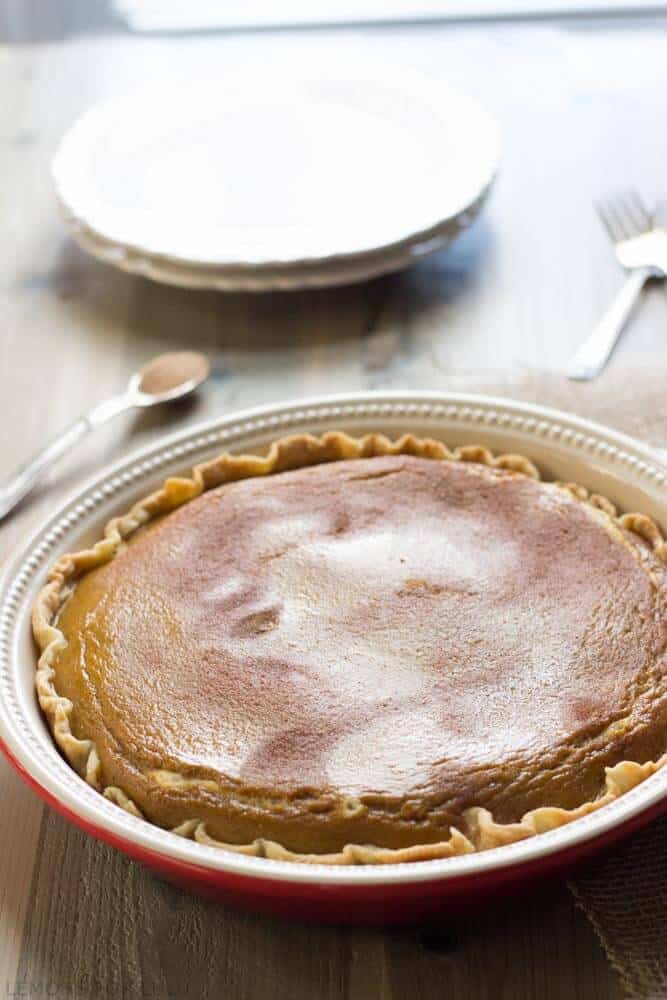 I don't give pumpkin pie a second thought until my husband tells me in his quiet voice that he likes pumpkin pie. Guilt settles in and before you know it, I'm off to make pie. I was going to simply make a pumpkin pie, but after thumbing through the new Better Homes and Gardens cook book, I spotted a Snickerdoodle Pie. That got the old gears turning. Why not combine the two?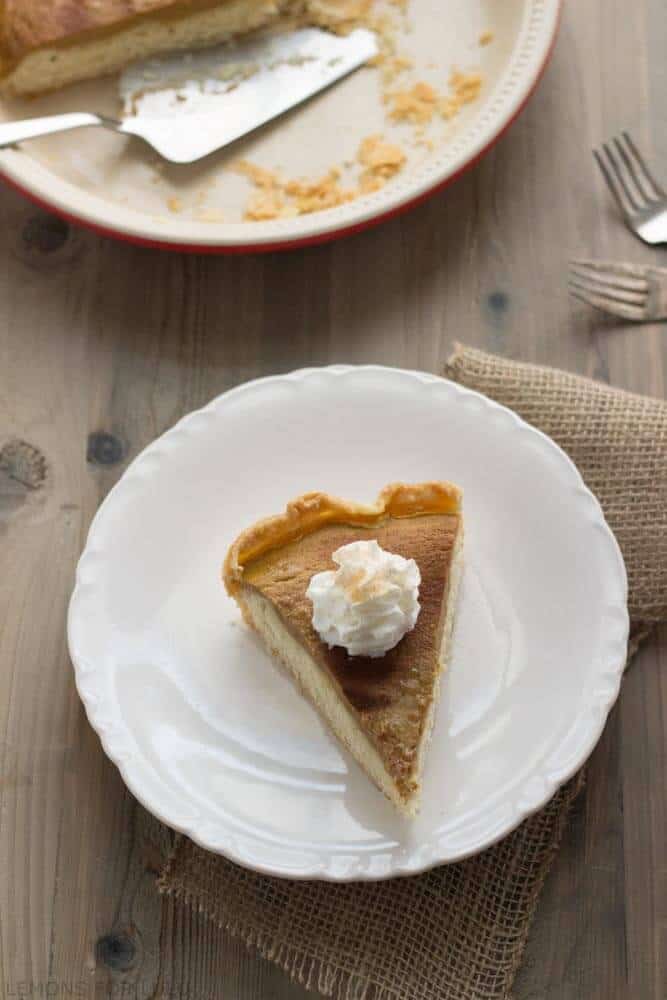 I knew this would be good! I had faith in the snickerdoodle part, after all, this recipe was coming from a book that has been around for more than 70 years! The snickerdoodle layer is incredible. It's like a buttery, flaky cookie disguised as pie. The top layer is a creamy and smooth pumpkin layer. It's a very straightforward layer with lots of pumpkin and lots of spice! A mixture of cinnamon and sugar is sprinkled on top, just like the classic snickerdoodle cookie. The two layers work rather well together. With each bite you get two kinds of dessert! Now that's a good deal.
This pie is a real peace-keeper. My husband can't complain about my denying him pumpkin pie and I don't have to settle for boring!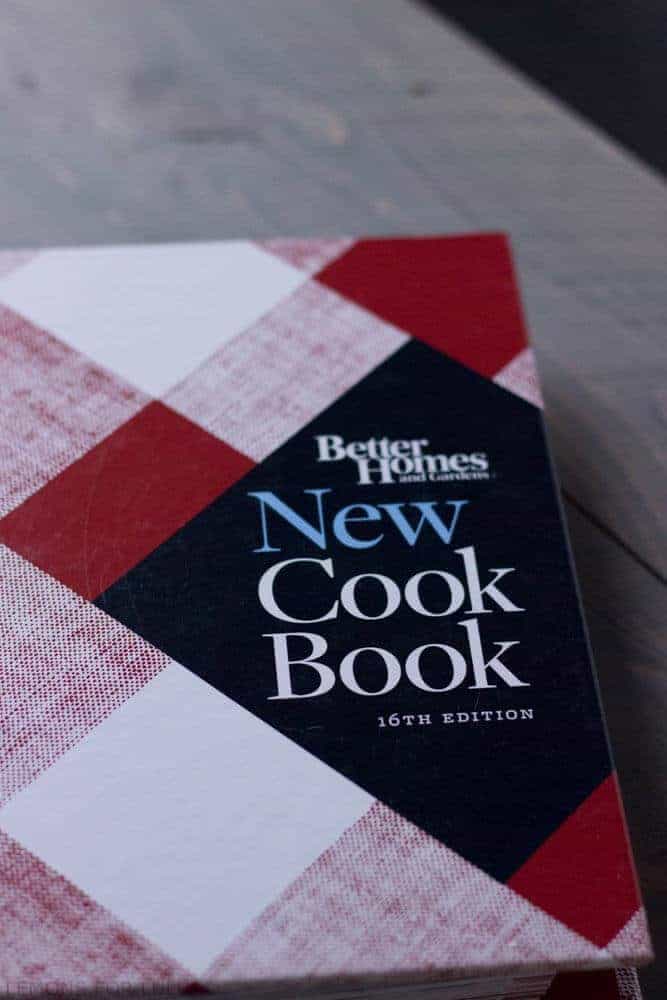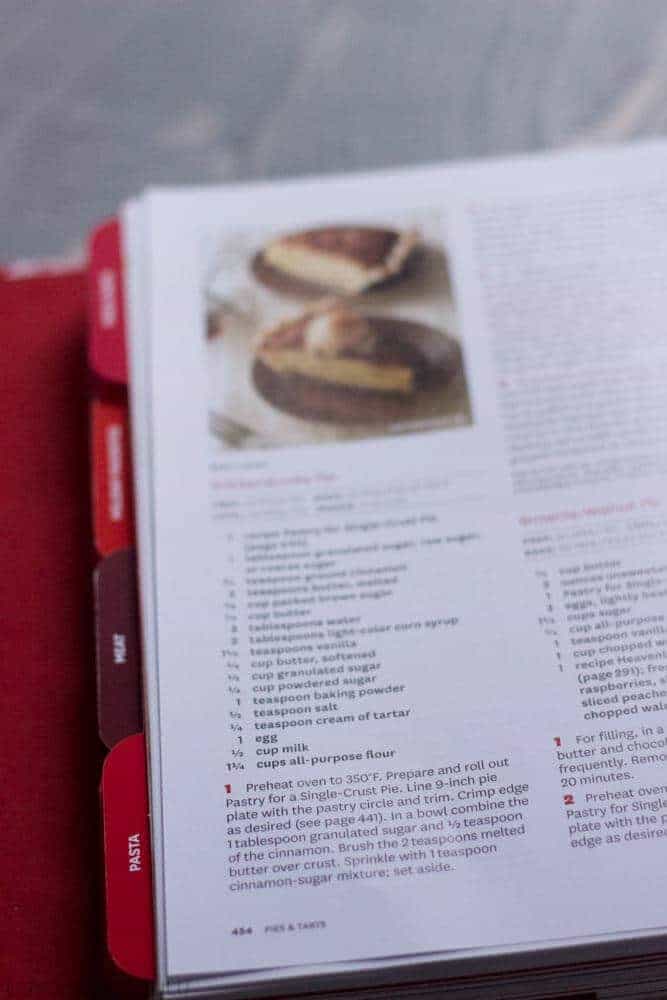 I am giving away a copy of the newly released New Better Homes and Garden's Cook Book. This book has so much to love. Between the plaid covers you'll find both new and old recipes, how-to's and tips. Plus several recipes have ingredient add in options to adapt to your tastes and lifestyle. There is a reason this cook book has been around a while. If you would like to win a copy, please leave a comment letting me know you favorite pie (giveaway open to U.S. residents only).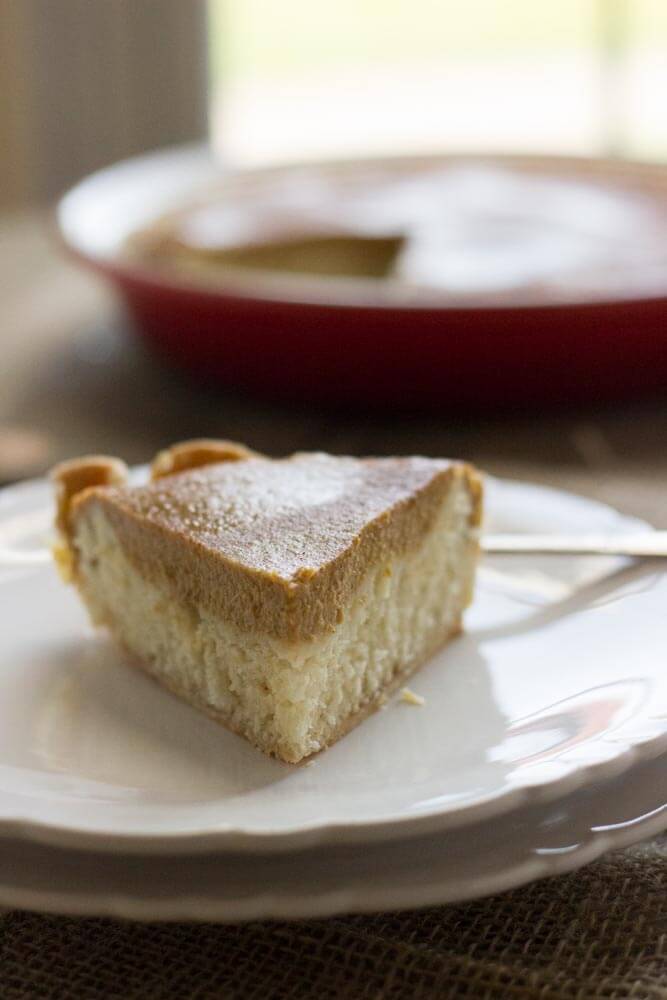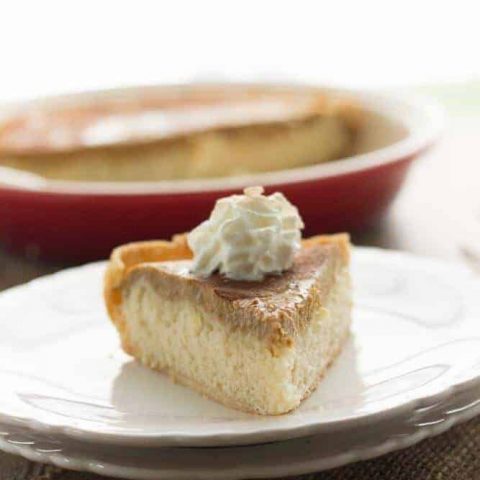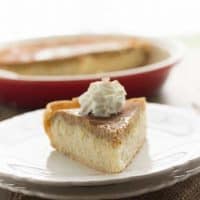 Snickerdoodle Pumpkin Pie
Total Time:
1 hour
5 minutes
A snickerdoodle cookie with a layer of pumpkin pie!
Ingredients
1 refrigerated pie crust, I used Pillsbury
1 tablespoon granulated sugar
1/2 teaspoon cinnamon
2 tablespoon butter, melted
For the Filling
1/4 cup butter, softened
1/2 cup sugar
1/4 cup powdered sugar
1 teaspoon baking powder
1/2 teaspoon salt
1/4 teaspoon cream of tartar
1 egg
1 teaspoon of vanilla
1/2 cup milk
1 1/4 cup flour
For the pumpkin topping
1 1/2 cup canned pumpkin
1/2 cup evaporated milk
2 eggs
1/3 cup sugar
1 1/2 teaspoon pumpkin pie spice
Instructions
Preheat oven to 350. Combine sugar and cinnamon in a small bowl and set aside,
Place pie crust in a 9 inch pie plate. Crimp edges as desired. Brush crust with melted butter. Sprinkle 1 teaspoon of cinnamon sugar mixture over butter.
For the snickerdoodle filling, combine butter and granulated sugar in a bowl. Beat until combined. Mix in powdered sugar, baking powder, salt and cream of tartar. Beat in egg and vanilla. Gradually beat in milk until blended. Stir in flour and beat until incorporated. Pour filling into prepared crust.
In a bowl combine pumpkin and evaporated milk. Stir in eggs, sugar and pumpkin pie spice and beat until blended. Carefully pour over snickerdoodle filling. Sprinkle remaining cinnamon sugar mixture over pumpkin.
Bake for 45-50 minutes or until edges are set.
Nutrition Information
Yield

12
Serving Size

1
Amount Per Serving
Calories

280
Total Fat

12g
Saturated Fat

6g
Trans Fat

0g
Unsaturated Fat

5g
Cholesterol

66mg
Sodium

271mg
Carbohydrates

39g
Fiber

2g
Sugar

20g
Protein

5g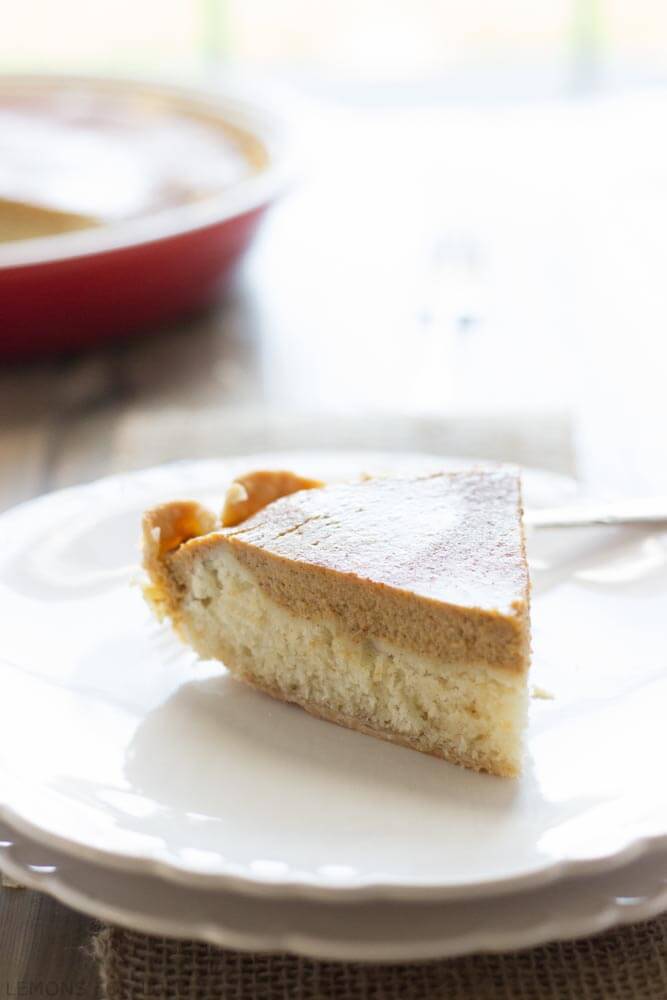 This post contains affiliat links.