This easy monkey bread recipe features biscuits coated in a lemon sugar mixture then baked until golden!
The lemon glaze really adds a big citrus punch!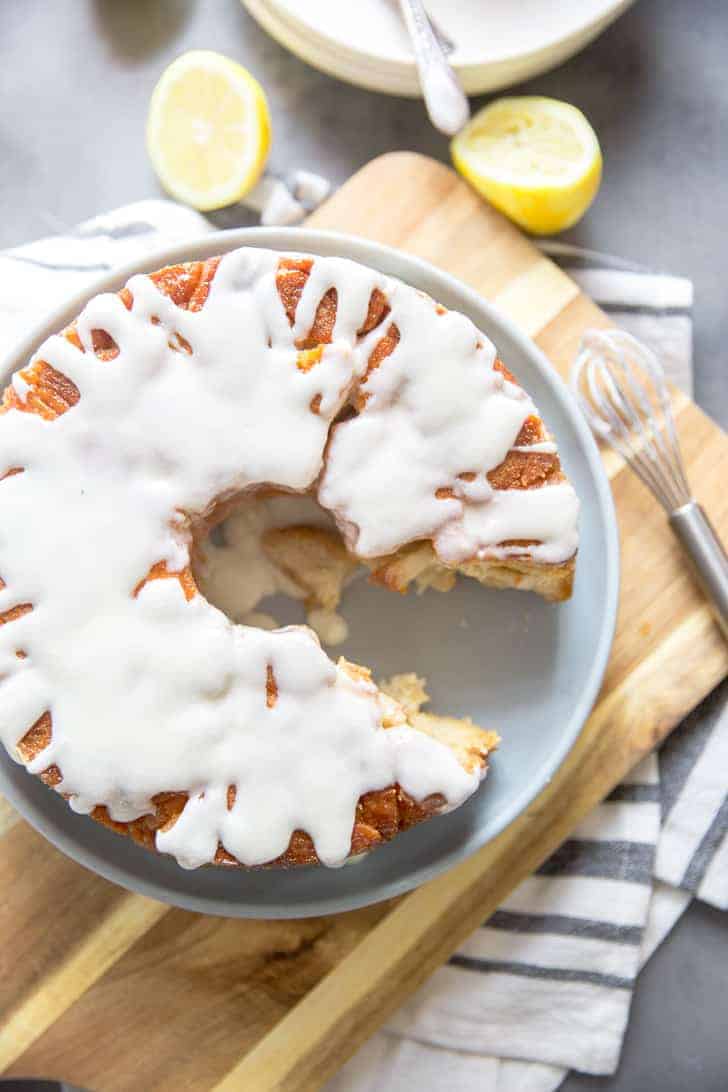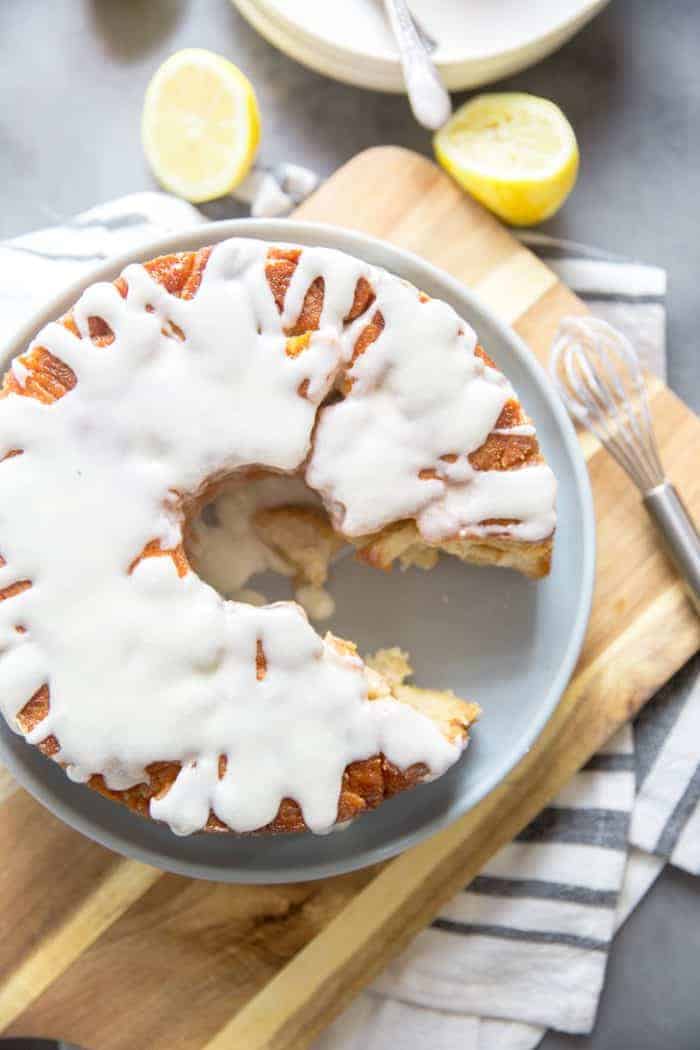 The Best Monkey Bread Recipe
I don't think a birthday goes by where someone doesn't ask for monkey bread for their birthday. Caramel Apple Monkey Bread Muffins are our usual birthday treat.  Next week, my middle child, my only son, will be turning 13.  I cannot believe that we will have TWO teenagers!  I know all parents say this, but wow, time goes by so quickly!  One minute you are worried about the color of baby poop and then next minute you are worried about social media and peer pressure.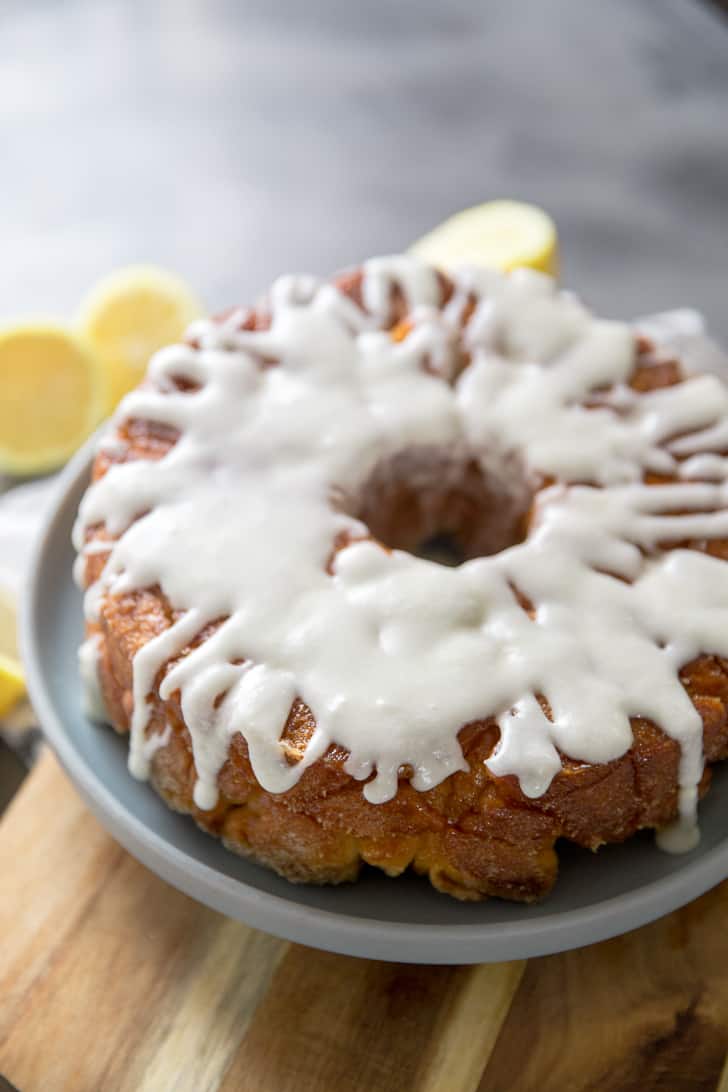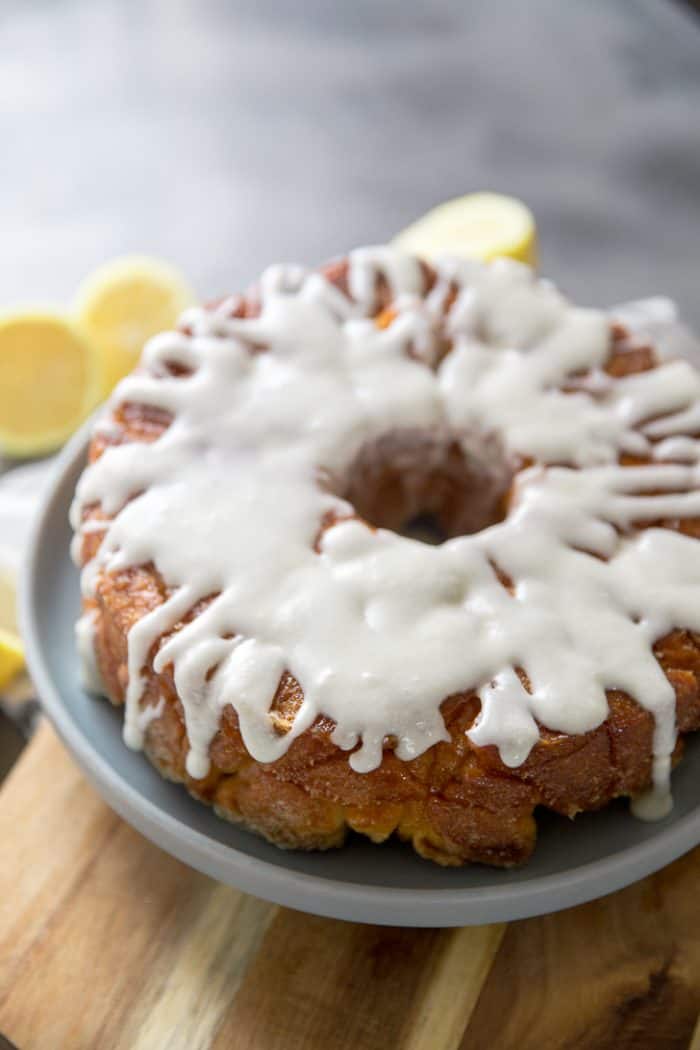 Out of the three kids, my son is the most challenging.  He has always done the opposite of what I'd hope he would do.  He is the kid who has to get the last word and is always right.  He is lively, noisy, vivacious, moody, lazy and smart.  He makes me want to scream and hug him all at the same time.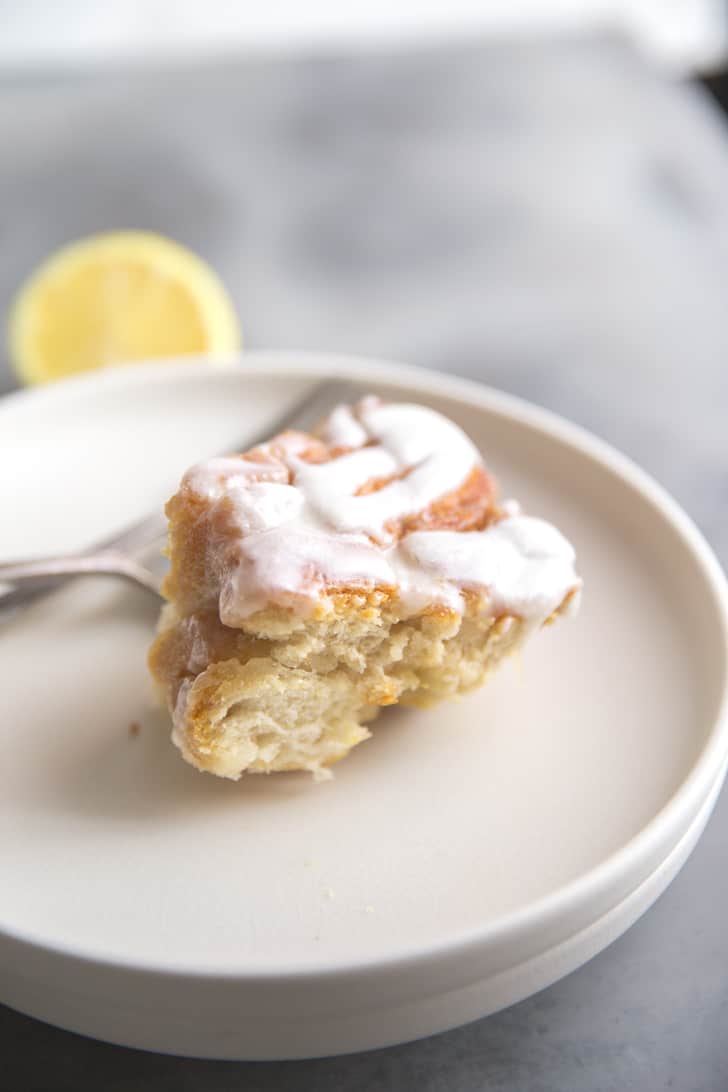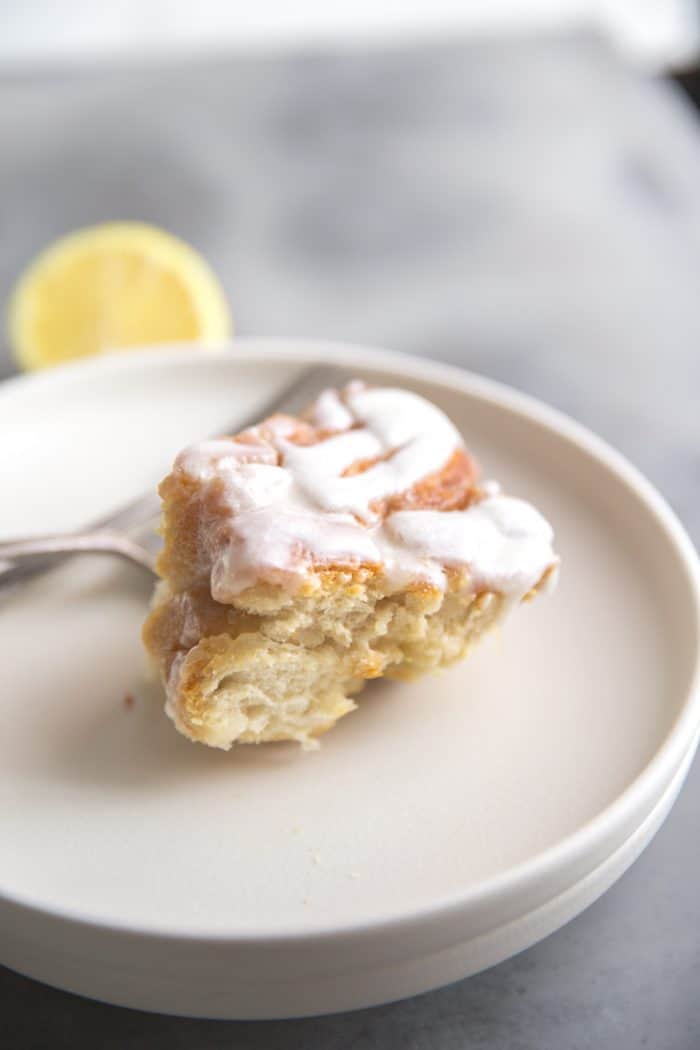 As much as he drives me nuts, I know that of all the kids, he is most like me.  When I really think about his traits that make me crazy…always having to be right, his obsessiveness, his fidgeting, and his moodiness are traits that I find in myself.  Let me tell me you, it is really hard to parent yourself.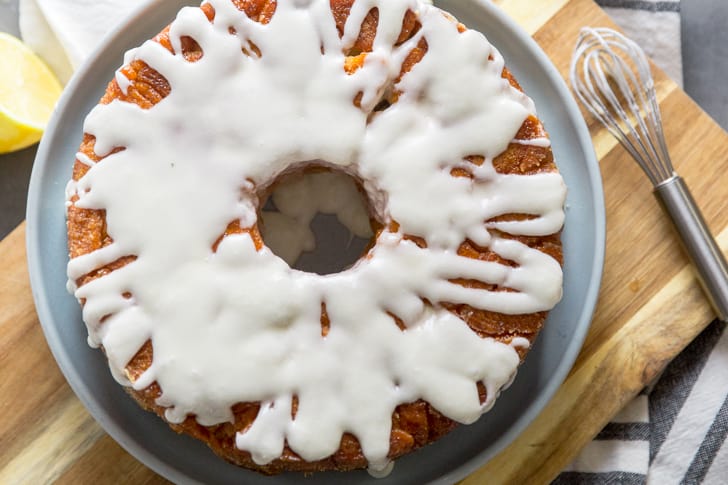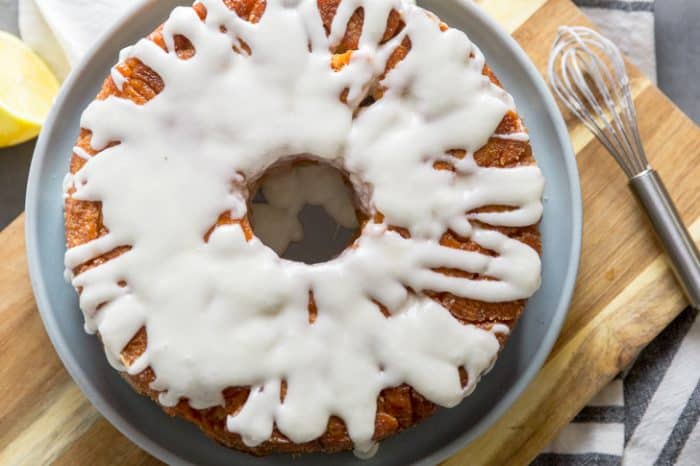 Despite all the things that are turning my hair gray, this kid has me bursting with pride.  I love everything about him, good and bad.  Life would be so dull without him.  I know that his frustrating qualities are all the things that will serve him well as an adult.  His obsessiveness and his desire to never give up will help him accomplish anything!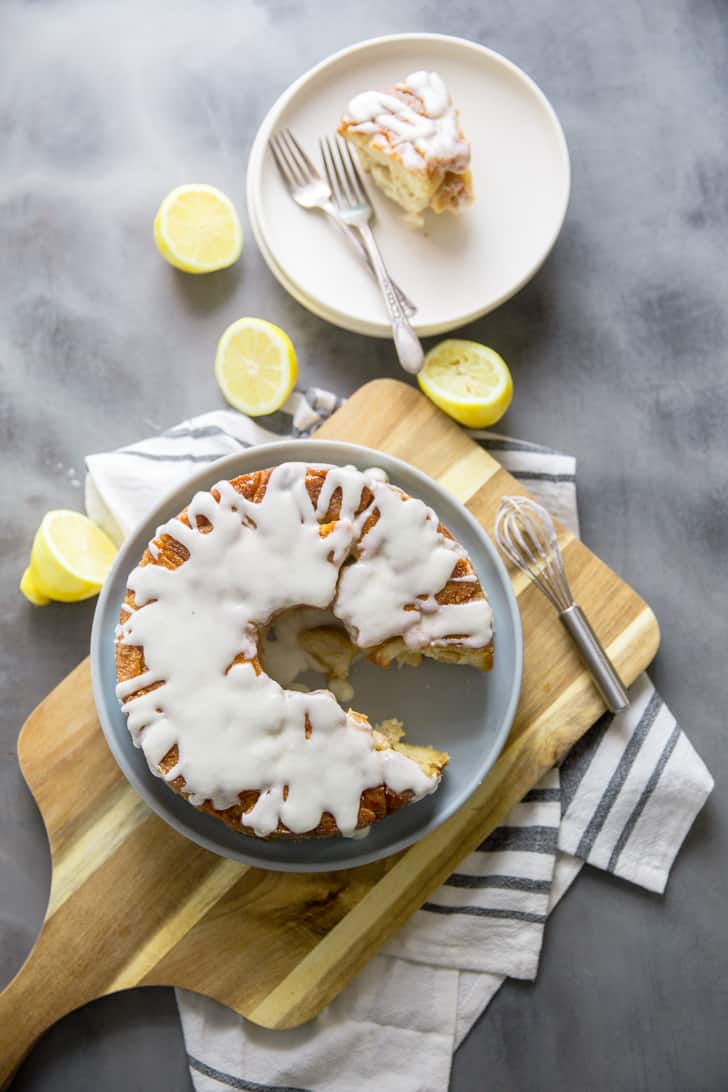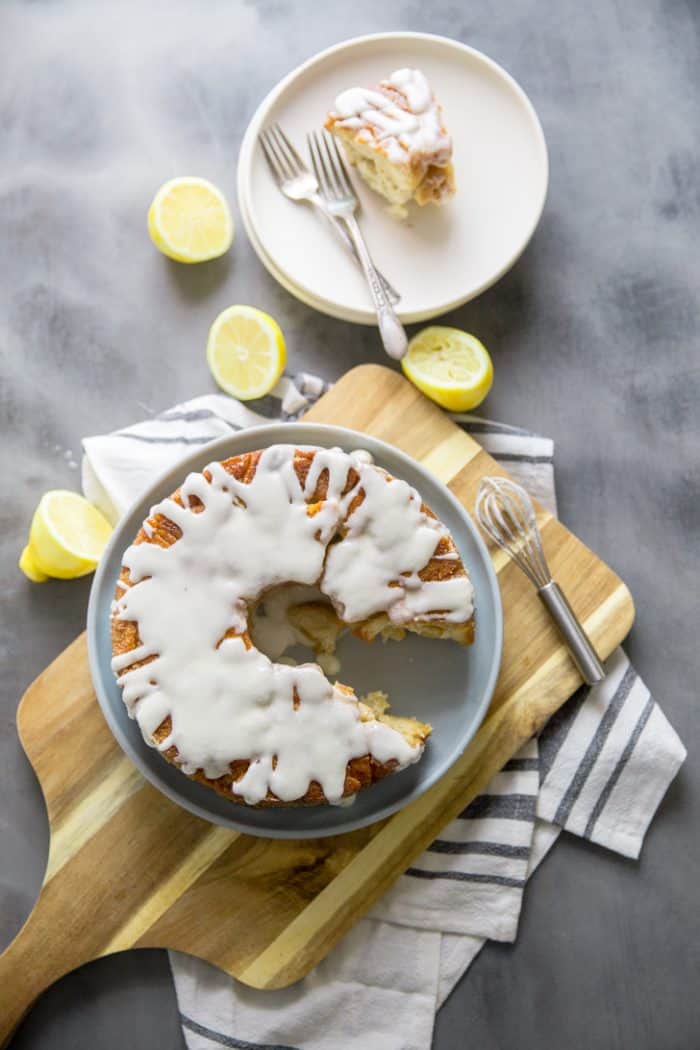 About Monkey Bread Recipe
This is a pretty standard monkey bread recipe. I used kitchen shears to quarter buttermilk biscuits and I tossed them with sugar and lemon zest (which I also used on these simple Lemon Sugar Biscuit Donuts) and placed them in a bundt pan and drizzled it all with butter.  After baking and cooling, a simple lemon glaze is drizzled over top.  You can bake this in an angel food cake pan as well.  Be sure to let your monkey bread recipe rest for 5 minutes only before flipping onto a plate.  If you wait too long, your caramelized butter mixture will harden and your biscuits will stick.  This lemon monkey bread recipe is tangy, refreshing and so delicious!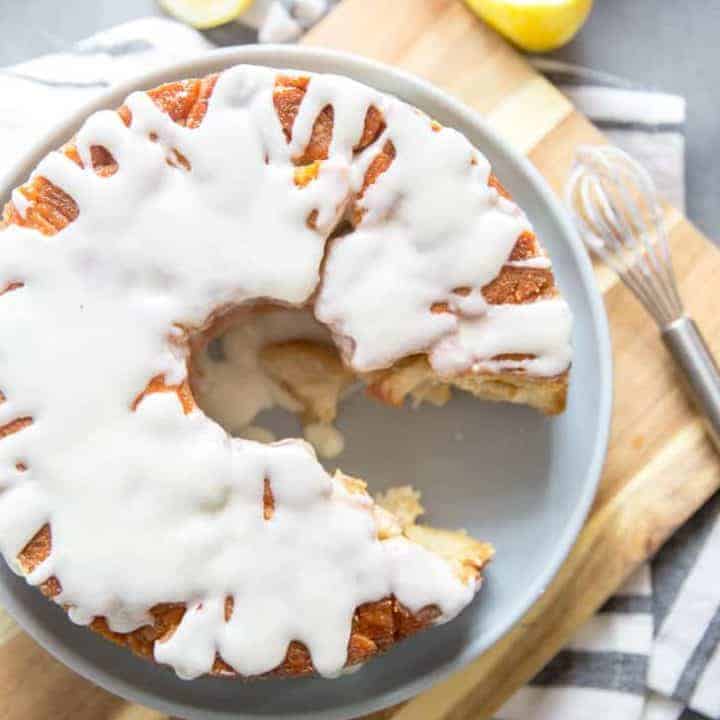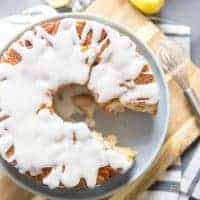 Lemon Monkey Bread
Yield: 12

Prep Time: 15 minutes

This easy monkey bread recipe features biscuits coated in a lemon sugar mixture then baked until golden!

The lemon glaze really adds a big citrus punch!
Ingredients
3/4 sugar
2 lemons, zested
4 7.5oz cans refrigerated biscuits
1/2 cup butter, melted
1 cup powdered sugar
4 tablespoons of milk
2 tablespoons softened butter
The Juice of 2 lemons
Instructions
Spray a tube or fluted pan with cooking spray. Preheat the oven to 350. Cut biscuits into quarters and place in a large bowl. Pour sugar over biscuits and add lemon zest. Toss by hand to get each piece coated with sugar. Place biscuits in prepared pan and pour melted butter over biscuit mixture. Bake for 45 minutes or until golden brown. Allow to cool 5 minutes before inverting onto a serving plate.
For glaze,
Combine all ingredients and whisk until desired consistency.
Nutrition Information

Amount Per Serving Calories 3865 Total Fat 190g Saturated Fat 93g Cholesterol 246mg Sodium 9095mg Fiber 19g Sugar 167g Protein 57g