Chocolate Chip Scones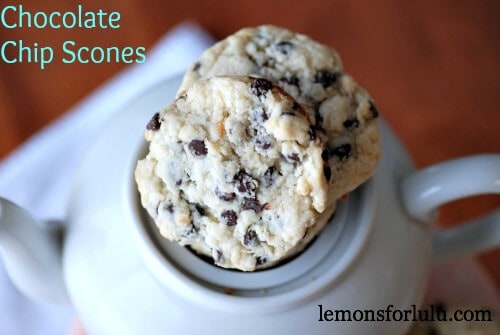 If there is one kitchen memory I'm sure my kids will have, it will be of baking scones.  We have one recipe that we make religiously.  I mean we make these at least once a month.  They are THE perfect scone, they are flakey and buttery.  Each little scone has dozens of little chocolate chips, but the scone's themselves are not too sweet.  My son eats 4 per sitting, they are that good!
I love having  my kids help with the scones.  They are easy to throw together.  There is no rolling at all.  My kids are very good at patting out the dough and using the cookie cutters to extract each scone.  But the best part about making these scones are the scraps of dough that are left over.   My three little chefs fight for each piece.  Since there are no eggs, I don't mind them eating the dough!
My oldest daughter assisted me with this recent batch.   It was actually her idea to make them.  So I figured you shouldn't take my word on how good these scones taste, you should take hers!
Hi my name is Ellie, I'm 9 years old and I love to bake with mom.  I love scones too.   I love them because you can taste the chocolate chips and it also tastes like cookie dough. My brother and sister  probably  like them for the same reason.   At the end we love to eat the left over pieces of the cookie dough.  I love the shape of them and if you use juice in place of cream,  you can almost taste it.   I love that they are a breakfast treat.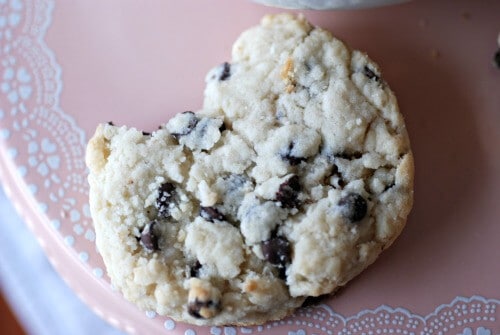 All that's left for me to say, is GO MAKE YOURSELF SOME SCONES!
You might enjoy these too: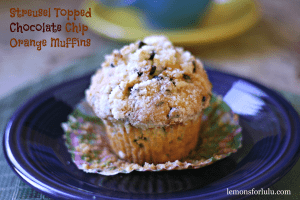 Ingredients
3 1/2

cups flour

2/3

cup sugar

4

teaspoons baking powder

1

teaspoon salt

3/4

cup cold butter, cubed

1 12oz

bag mini chocolate chips

1

cup heavy cream
Instructions
Preheat oven to 400. Lightly grease baking sheets and set aside.
In a large bowl, combine flour, sugar, baking powder and salt. Add in cubed butter and cut in with a pasty cutter or two knives until the mixture resembles coarse crumbs. Add chocolate chips and cream. Mix with fingers just until blended.
Pour out your dough onto a floured work surface. Gently pat dough into a large, flat circle. Using a cookie or a biscuit cutter, cut out scones and place on baking sheet, reworking dough as you go.
Bake for 10 minutes or until edges are just slightly brown. Remove scones to a cooling rack.