This cinnamon cocoa will keep you warm and cozy!
This adult-only chocolate drink is belly-warming and delicious!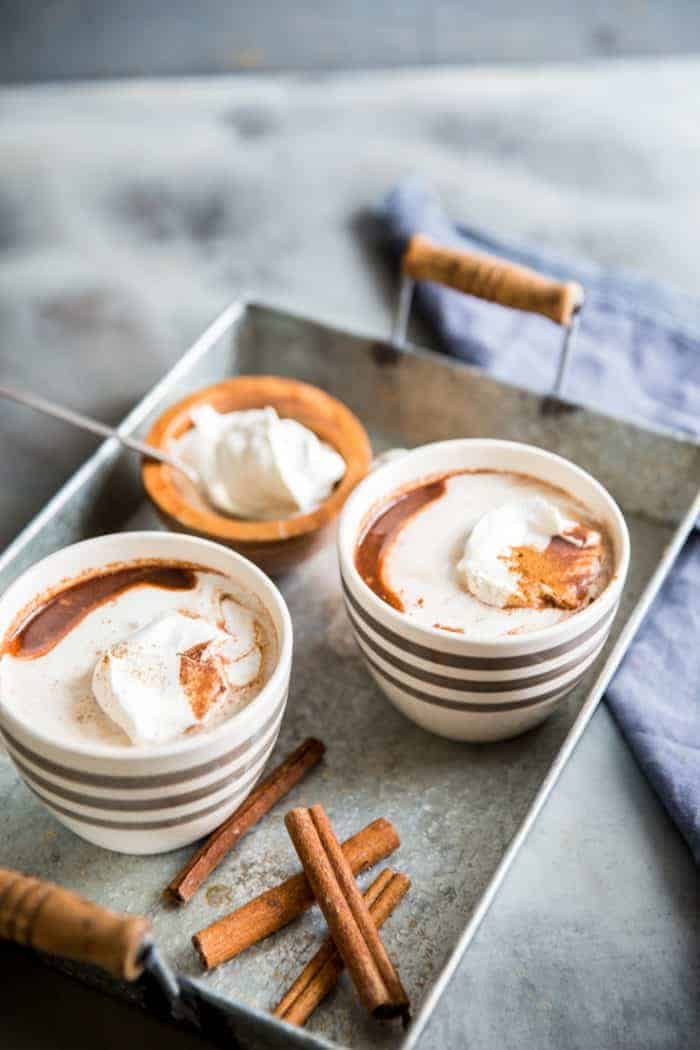 Hot Cocoa Drink
Hot Cocoa is THE drink of choice during the cold, winter months. Hot cocoa can be doctored up many ways. You can add cinnamon and a little chili powder for a Mexican Style Hot Chocolate, use white chocolate as with this White Hot Chocolate, add pureed pumpkin for a Pumpkin Spice Hot Chocolate, or even add a little color for this Red Velvet Chocolate Steamer. But my FAVORITE way to enjoy hot cocoa is by stirring in booze.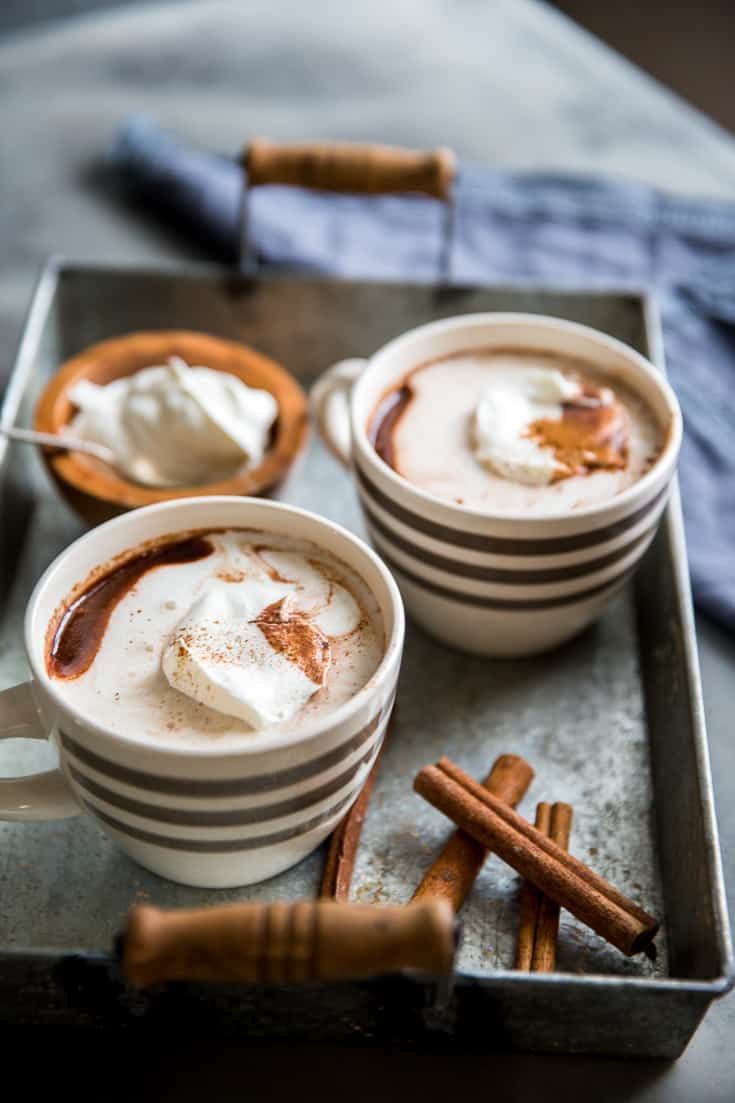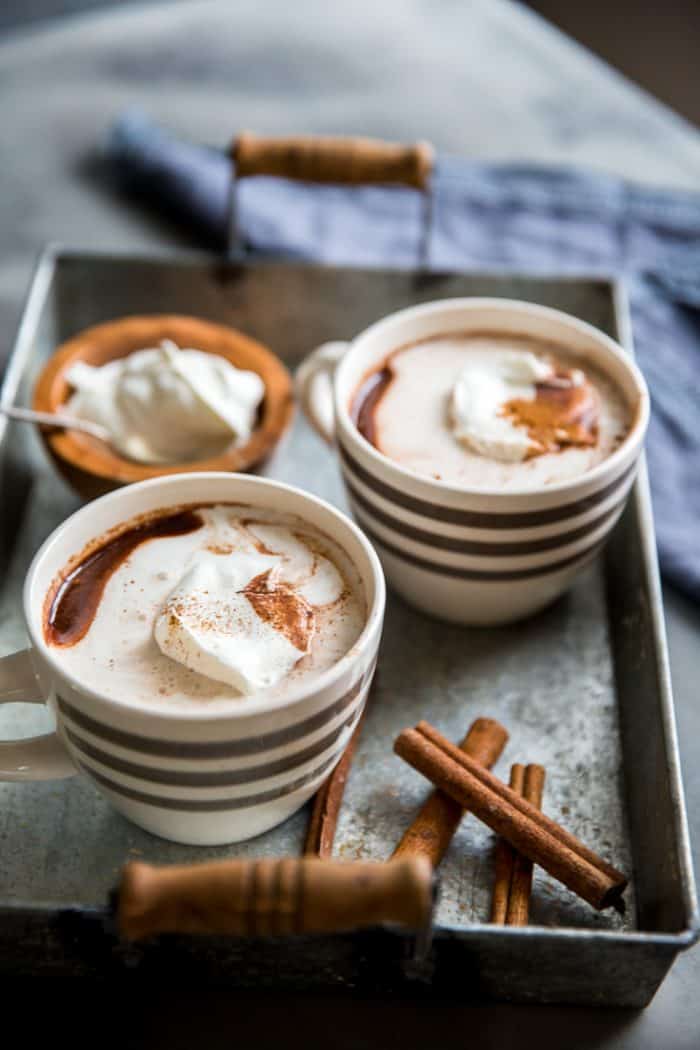 WHERE IS THE CINNAMON COCOA RECIPE?
If you'd rather skip cooking tips, suggestions, handy substitutions, related recipe ideas – and get straight to the Cinnamon Cocoa Recipe– simply scroll to the bottom of the page where you can find the printable recipe card.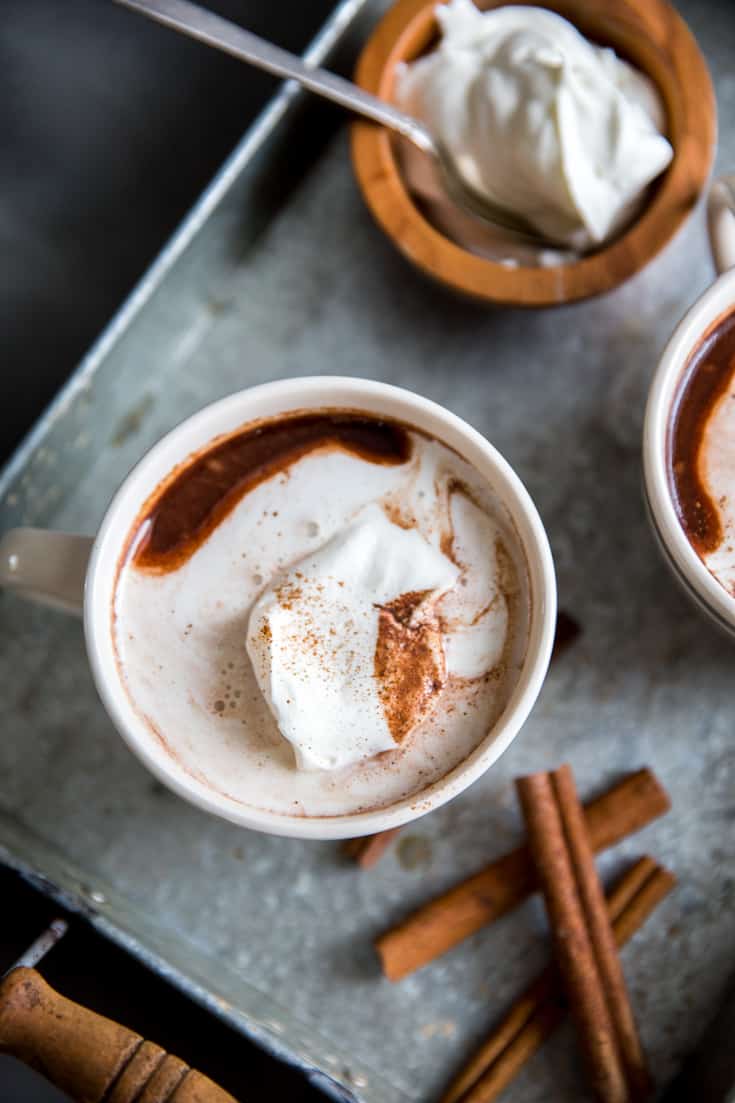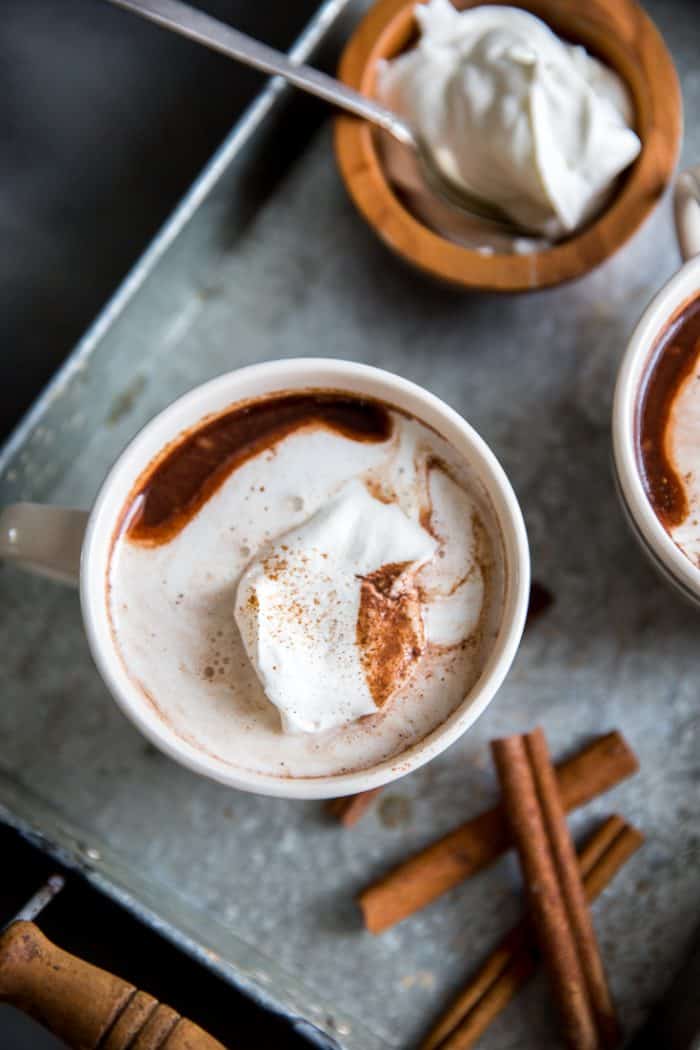 How To Make Boozy Cinnamon Cocoa
In a saucepan, combine sugar and cocoa powder, whisk in heavy cream and milk until combined and the sugar has melted. Add in about 1/4 cup semi-sweet chocolate chips and whisk until melted. You can 100% substitute chopped chocolate in place of the chips and you can use more than the 1/4 cup stated here.
Remove the chocolate mixture from the stove top. Here is the fun part…the booze. I used Rum Chata for a creamy consistency and it adds it's own subtle cinnamon flavor to this cocoa. I also added Fireball which is a cinnamon flavored whiskey. You get a double dose of cinnamon after stirring in the alcohol, it is not subtle, however, because of the cream and the chocolate, the flavor isn't overpowering either! You can adjust the amount of alcohol to suit your taste and if you are filling frisky, you can stir in a little ground cinnamon as well! Top each much off with whipped cream and enjoy@!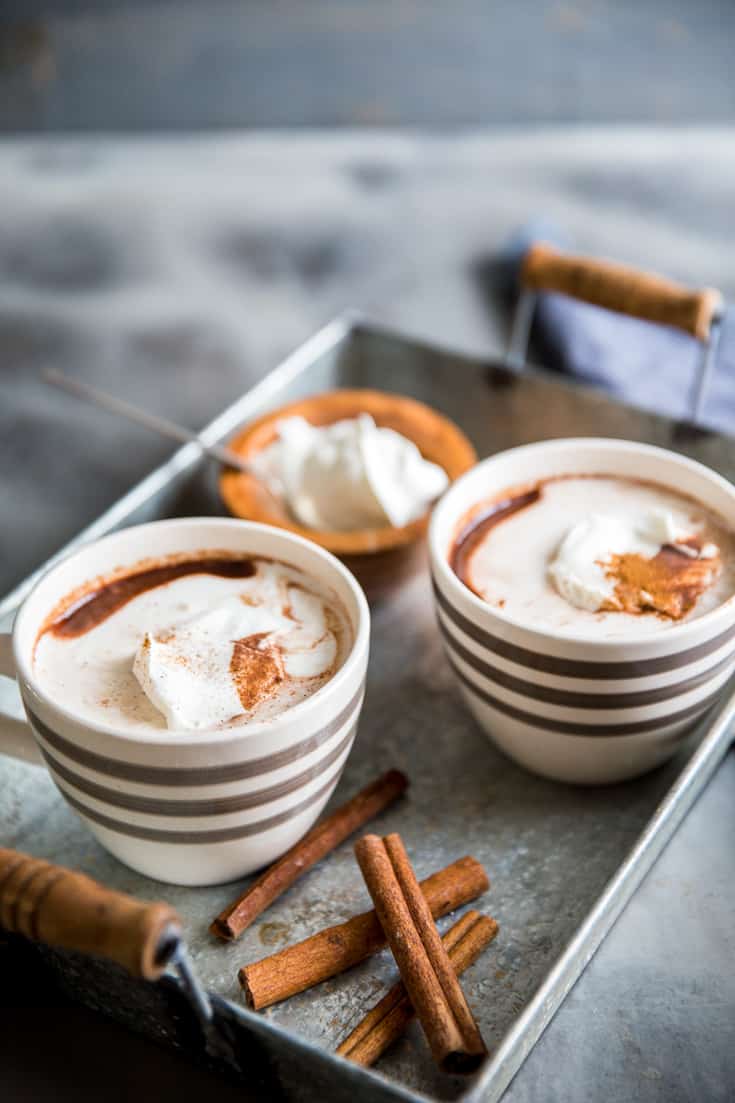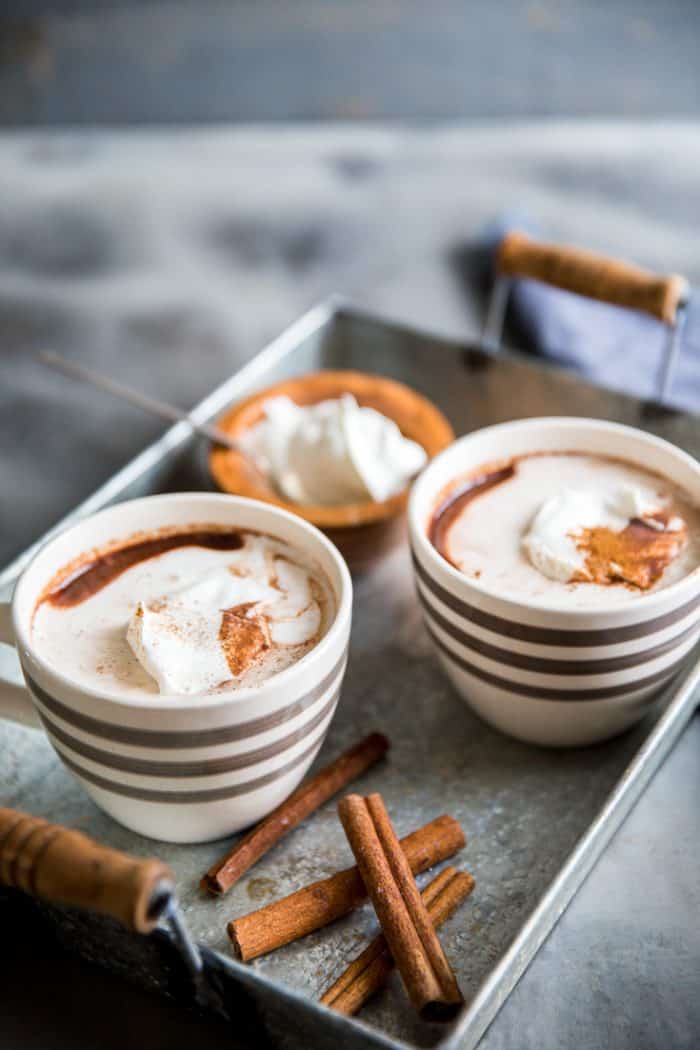 This is a belly-warming cocoa for sure, it is exactly what you need on those cold winter days!
If you like this recipe, then you will love this Boozy Butterfinger Hot Cocoa and this White Russian Hot Chocolate!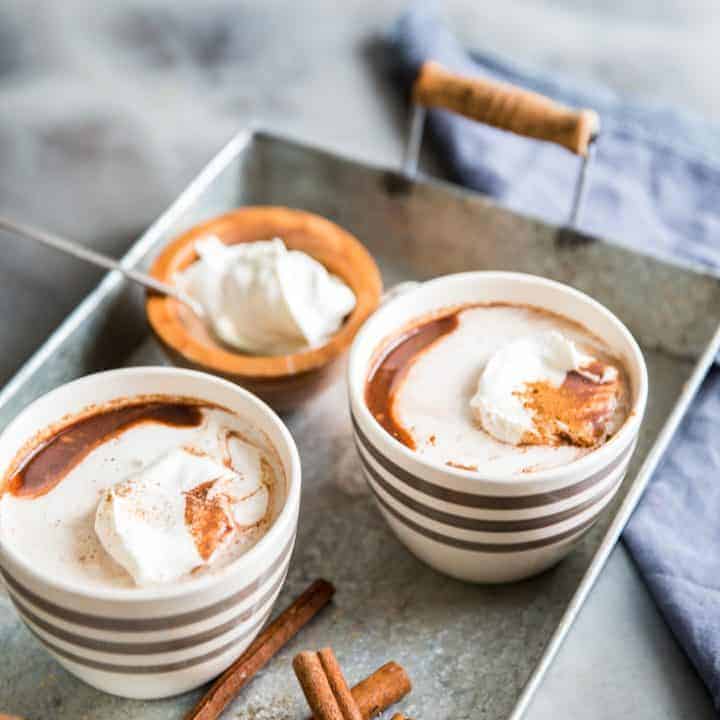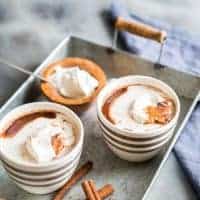 Boozy Cinnamon Cocoa
This cinnamon cocoa will keep you warm and cozy!
This adult-only chocolate drink is belly-warming and delicious!
Ingredients
¼ cup sugar
¼ cocoa
1 cup heavy cream
1 cup milk
¼ cup chocolate chips
4 oz Rum Chata
2 oz Fireball Whiskey
Instructions
In a heavy saucepan, combine the sugar and cocoa; whisk in the heavy cream and the milk. Sir until combined and sugar has dissolved.
Stir in the chocolate until melted.
Remove the cocoa from heat and whisk in the Rum Chata and the Fireball.
Serve cocoa with whipped cream and cinnamon.
Recommended Products
As an Amazon Associate and member of other affiliate programs, I earn from qualifying purchases.