This rum cake is moist, sweet and delicious! Fresh apples and a caramel topping make this cake an autumn inspired treat that is great all year long!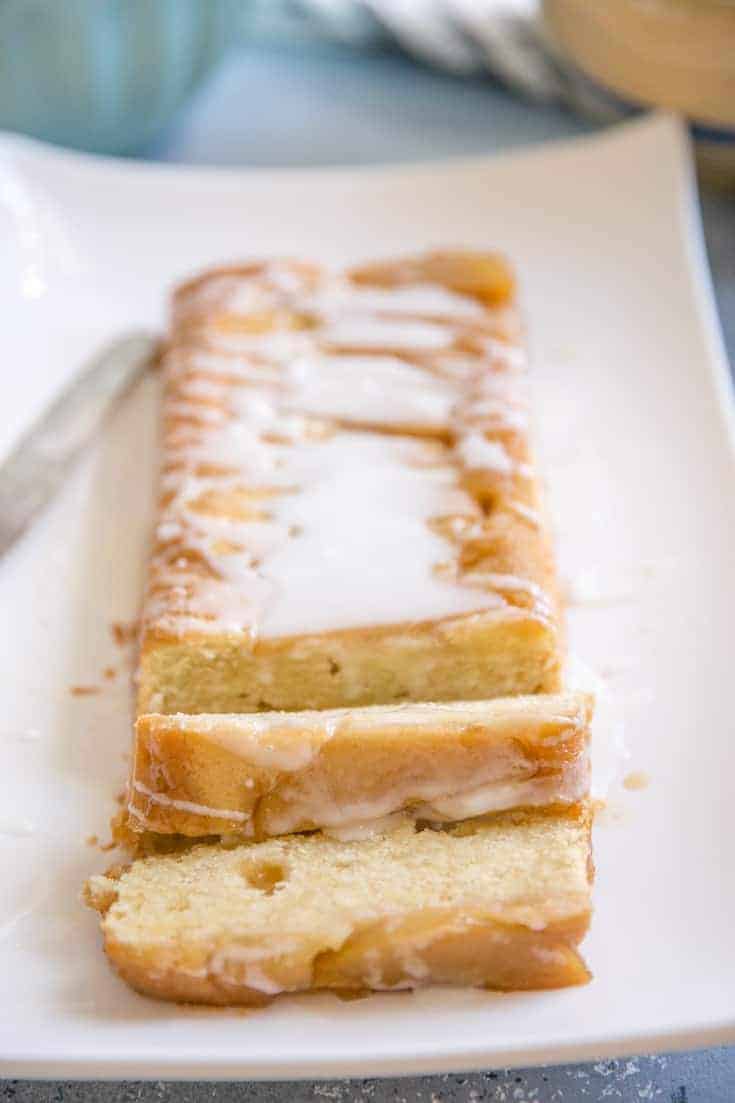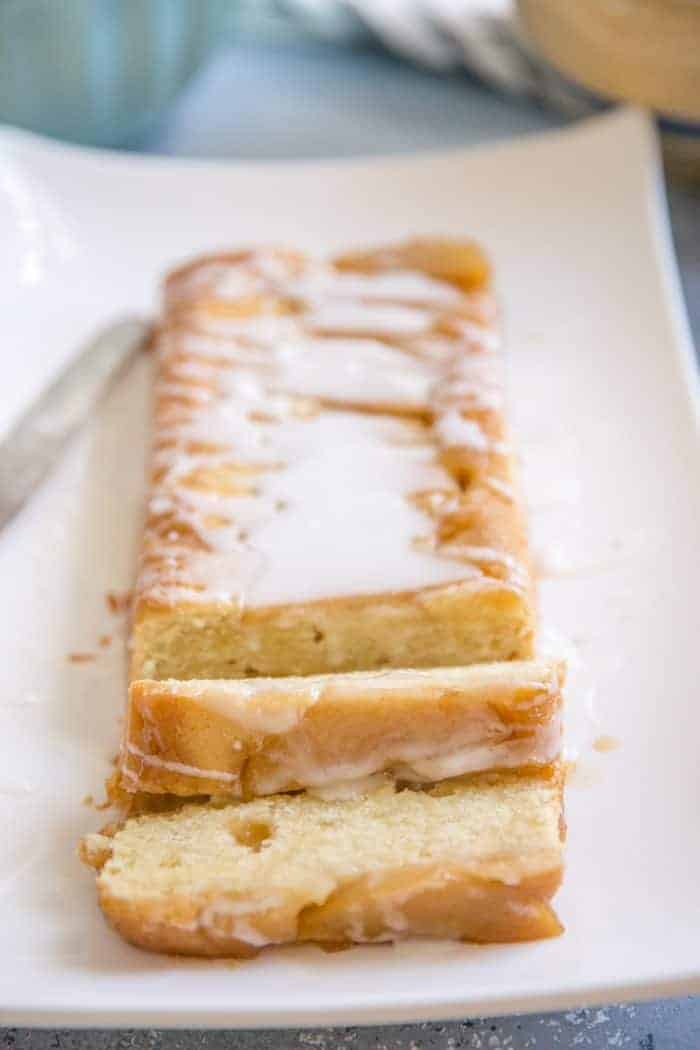 What is Apple Rum Cake?
This easy apple rum cake is a moist, dense cake, almost like a pound cake that is baked in a loaf pan. This rum cake does have a caramelized apple top layer, but don't let discourage you, it is all very easy to throw together! This recipe is perfect for a loaf pan, it can easily be doubled and baked as a bundt cake instead.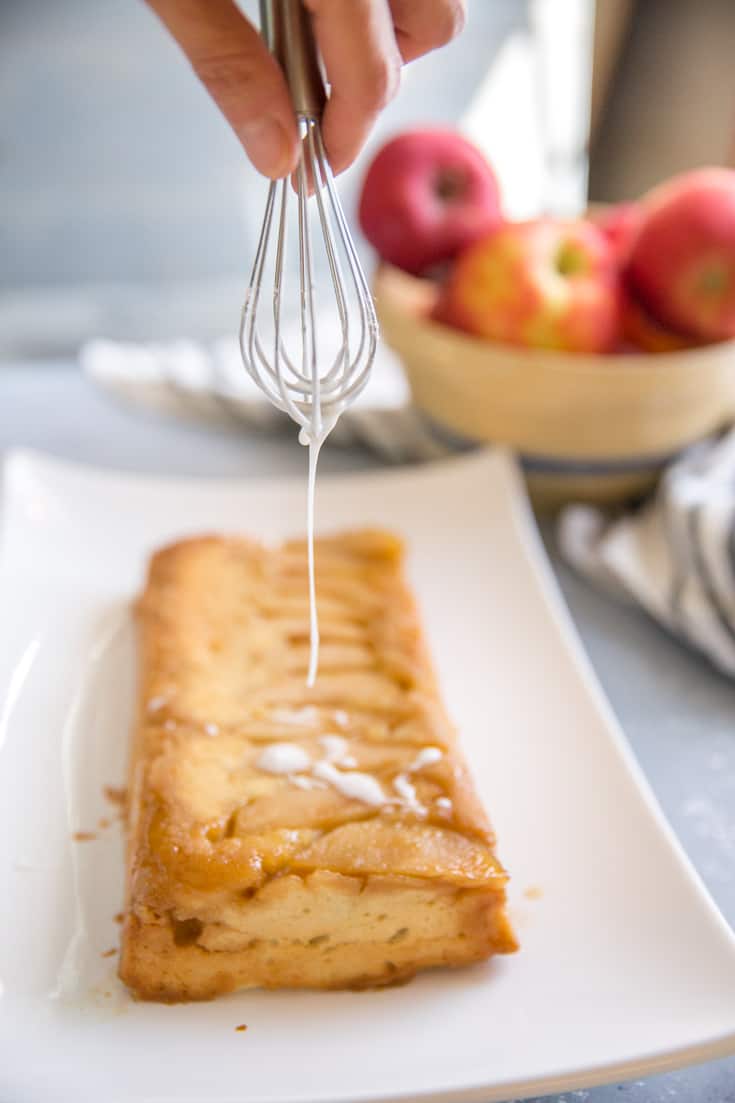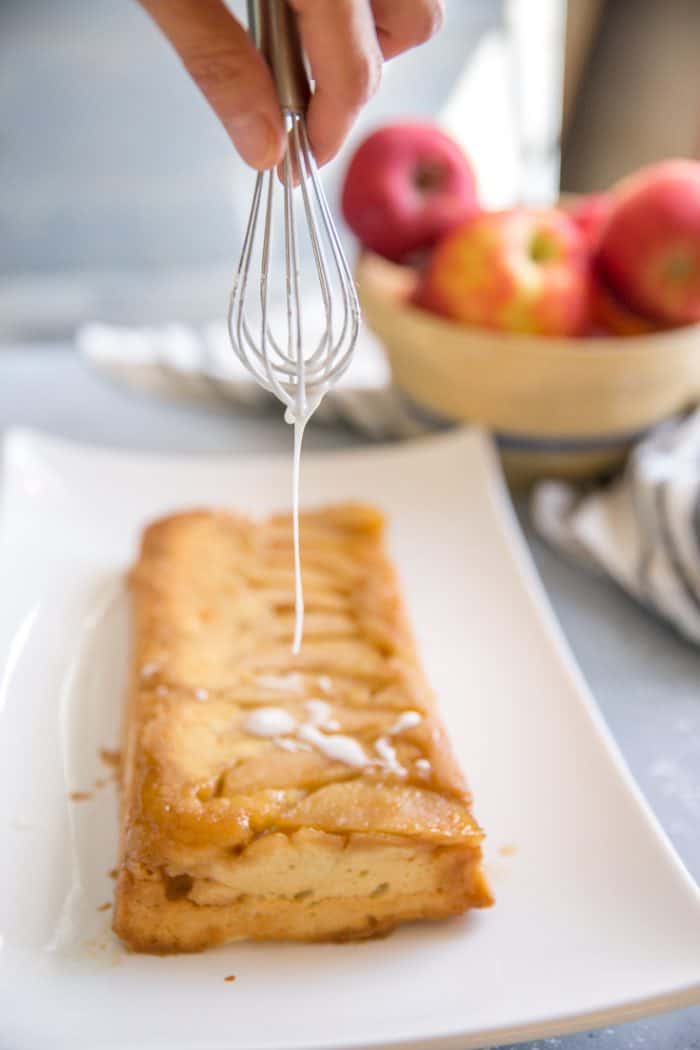 Which Rum for Cake?
Apples scream fall to me and with fall, come flavors like cinnamon, allspice, nutmeg. I chose to use spiced rum for this cake. You could use any rum and you could even use rum extract for this recipe; you could also use bourbon for deep, rich, earthy flavor instead.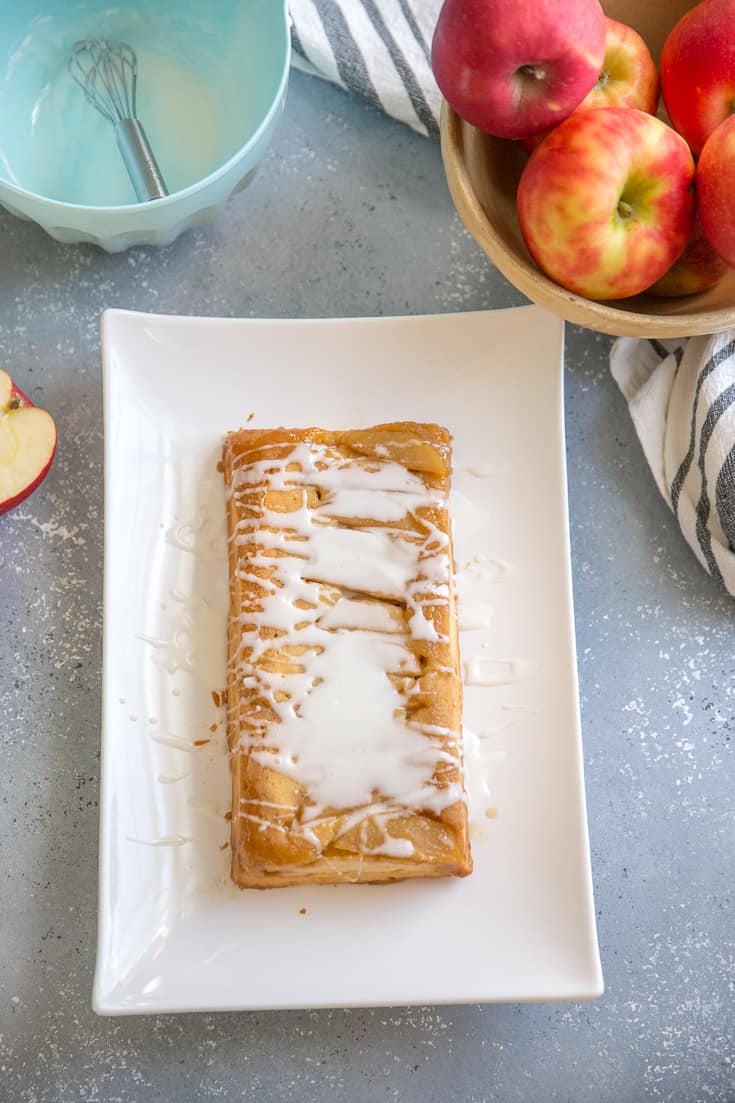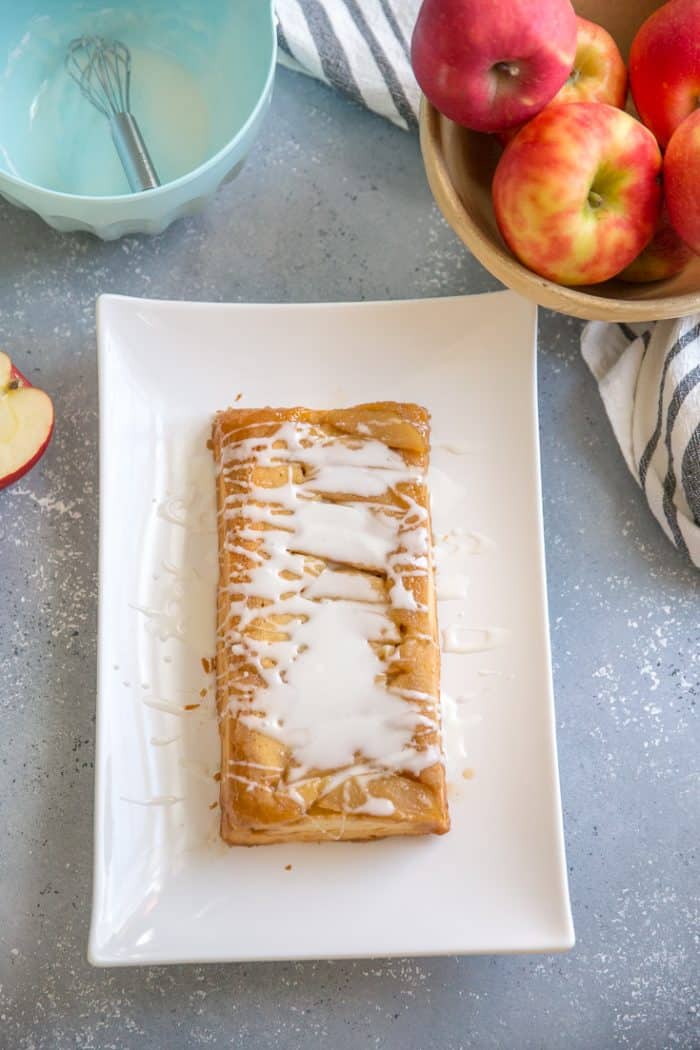 WHERE IS THE APPLE RUM CAKE RECIPE?
If you'd rather skip cooking tips, suggestions, handy substitutions, related recipe ideas – and get straight to the Apple Rum Cake Recipe– simply scroll to the bottom of the page where you can find the printable recipe card.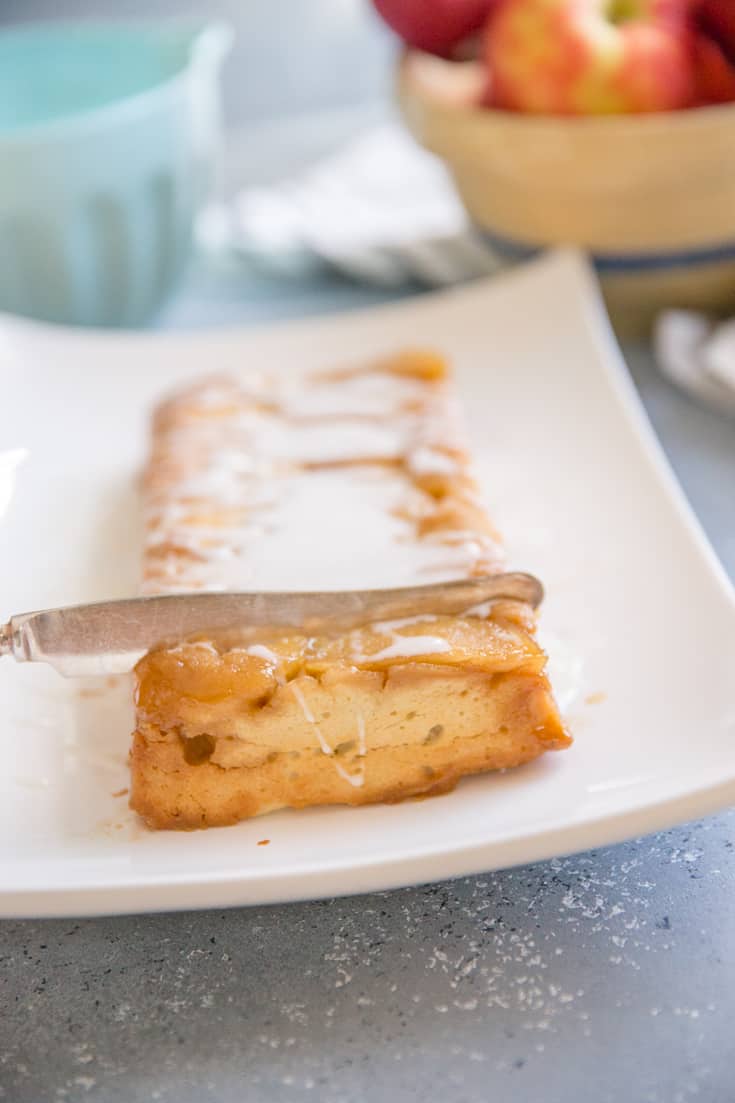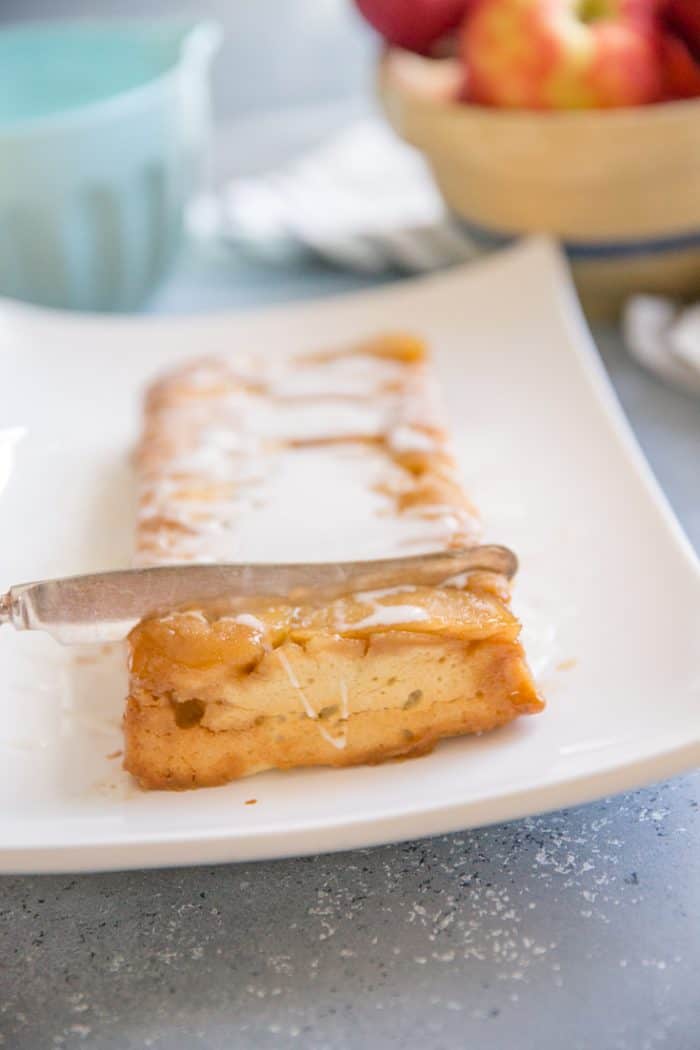 How Alcoholic is Rum Cake?
You will not get drunk on this rum cake! The cake only contains a small amount of rum, you can add slightly more if you prefer and also slip in a bit of rum in the caramel topping if that is your preference. During the baking process, the alcohol will bake off which leaves you the essence of liquor used.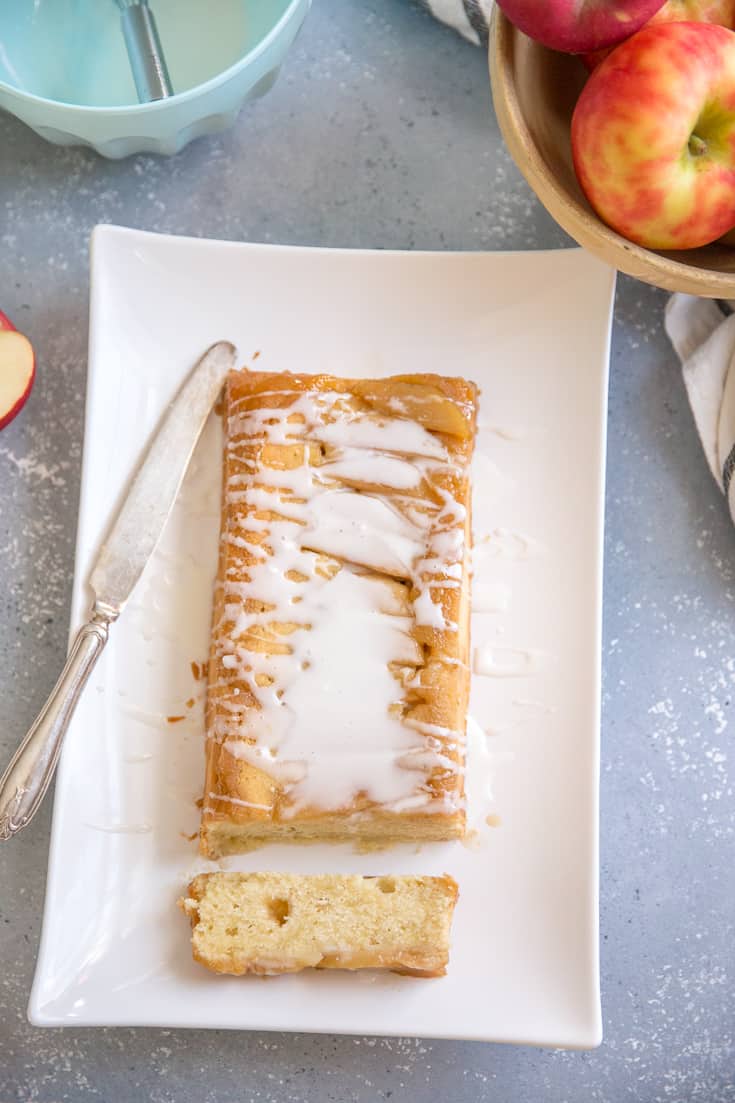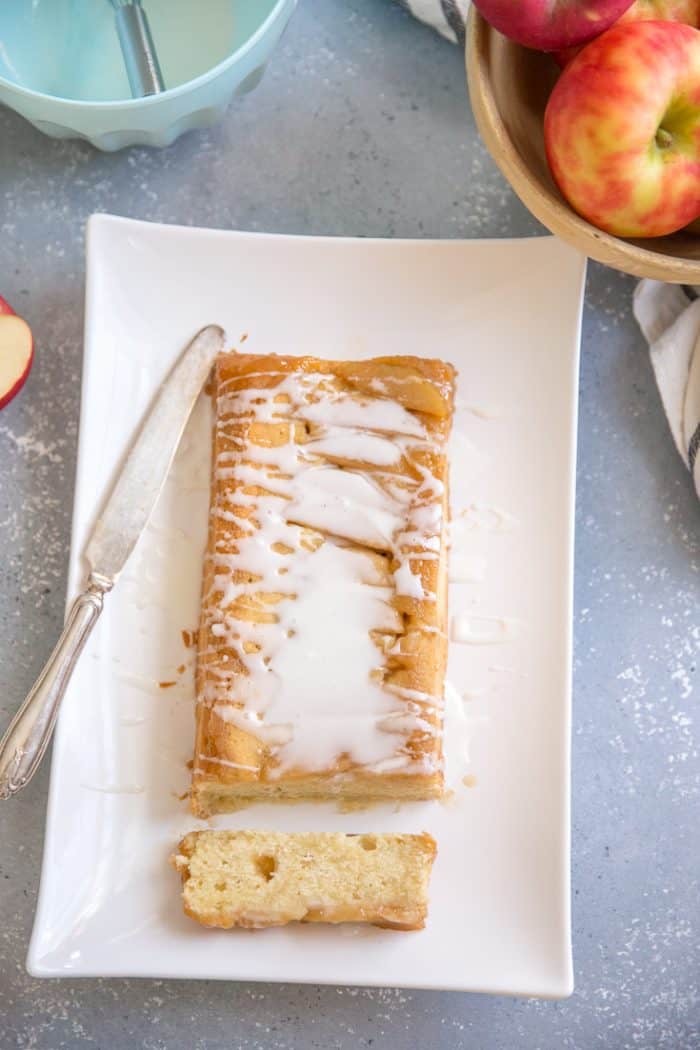 How To Store Apple Rum Cake?
Be sure to store this cake in an airtight container. Because of the fruited topping, this cake will need to be consumed as soon as possible. I don't think you'll have probably with this caking sitting too long, it's just too delicious!
Have you found yourself in the mood for more apple recipes? Try Brown Sugar Apple Bundt Cake, Apple Pie Cupcakes, Cinnamon Apple Pie Bread, Crockpot Apple Dump Cake.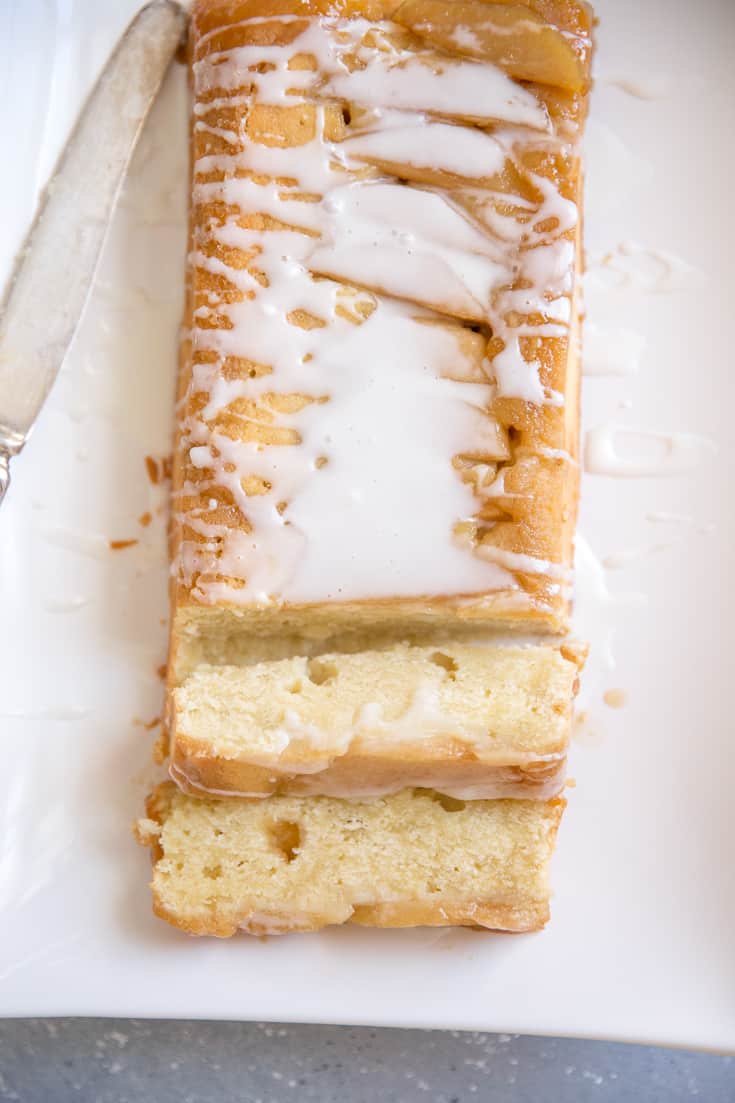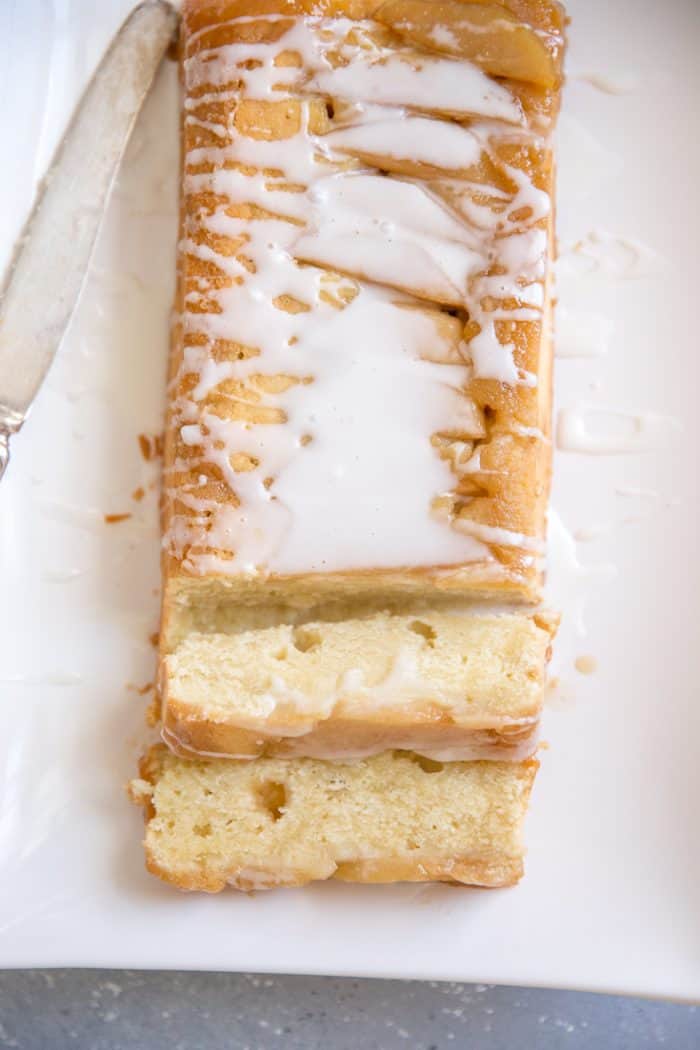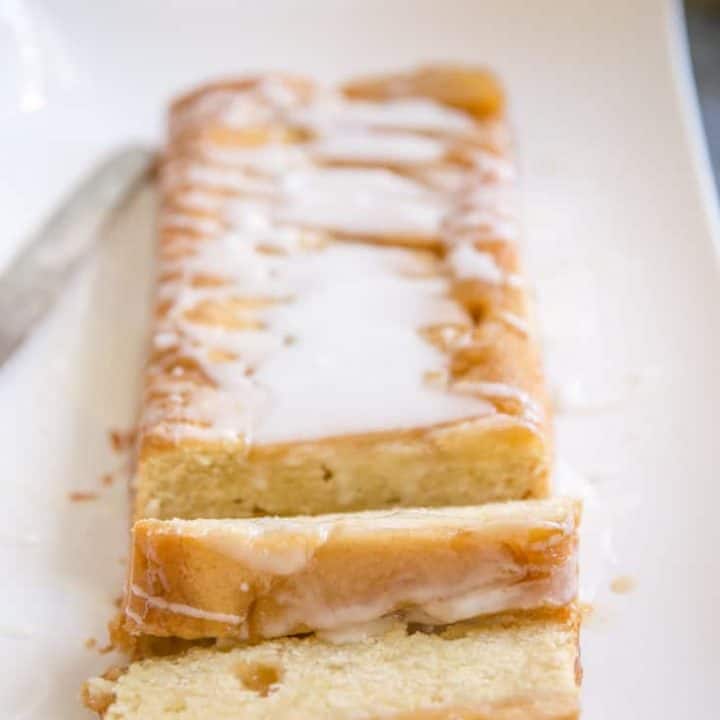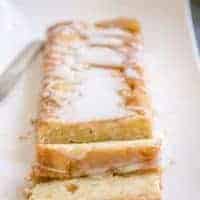 Apple Rum Cake
Total Time:
2 hours
15 minutes
This rum cake is moist, sweet and delicious! Fresh apples and a caramel topping make this cake an autumn inspired treat that is great all year long!
Ingredients
2 tablespoons butter, softened
1/4 cup brown sugar
2-3 apples peeled and sliced
4 oz cream cheese, softened
3/4 cup granulated sugar
3 large eggs
1 teaspoon vanilla
1 1/2 cups of flour
1/4 teaspoon salt
1/4 cup spiced rum
1 cup powdered sugar
1-2 tablespoons milk
Instructions
Preheat the oven to 325 degrees. Spray 9 x 5-inch loaf pan with non-stick spray and set aside.
Heat 2 tablespoons of butter and 1/4 cup brown sugar in small saucepan. Cook whisking constantly until sugar has dissolved. Pour caramel mixture into the bottom of the prepared pan. Layer the apple slices over the caramel.
In the bowl of a stand mixer, cream together the cream cheese and butter. Gradually add in the sugar and beat until light and fluffy. Add eggs one at a time beating well after each addition. Stir in the vanilla.
Sift together the flour and the salt. Add flour mixture to the batter alternately with the rum, beginning and ending with the flour. Spoon the batter over the caramel and the apples. Bake the cake for 35-40 minutes or until a toothpick inserted comes out clean.
Allow cake to cool in the pan on a wire rack for 25 minutes. Invert cake and all the cake to cool completely.
In a bowl, whisk together the powdered sugar and the milk until it is a drizzling consistency. Before serving, spoon icing over cake. Store cake in an airtight container. The cake should be consumed within a few days.
Nutrition Information
Amount Per Serving
Calories

0
Total Fat

0g
Saturated Fat

0g
Cholesterol

0mg
Sodium

0mg
Fiber

0g
Sugar

0g
Protein

0g