These BBQ Chicken Nachos come together so quickly!  Pantry staples combine with rotisserie chicken for a killer game day snack!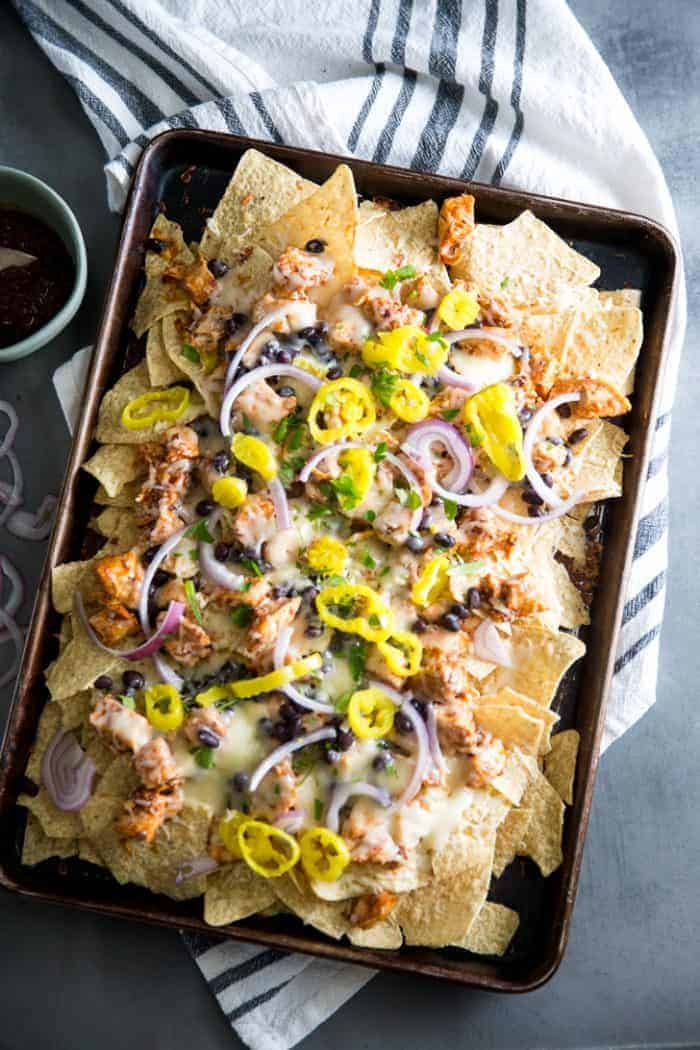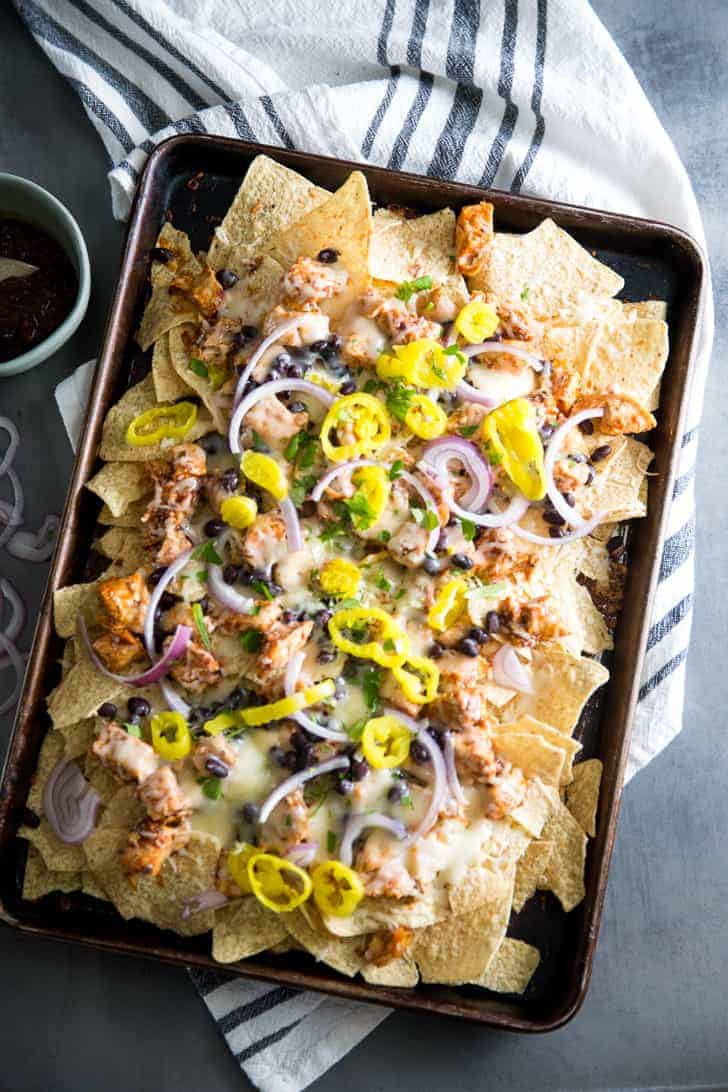 Nachos are usually considered snack food.  But these BBQ chipotle chicken nachos will change that.  THESE nachos will make you rethink the family meal!  See, I believe these are a complete meal in themselves.  Everything you'd want to serve your family right here in one pan.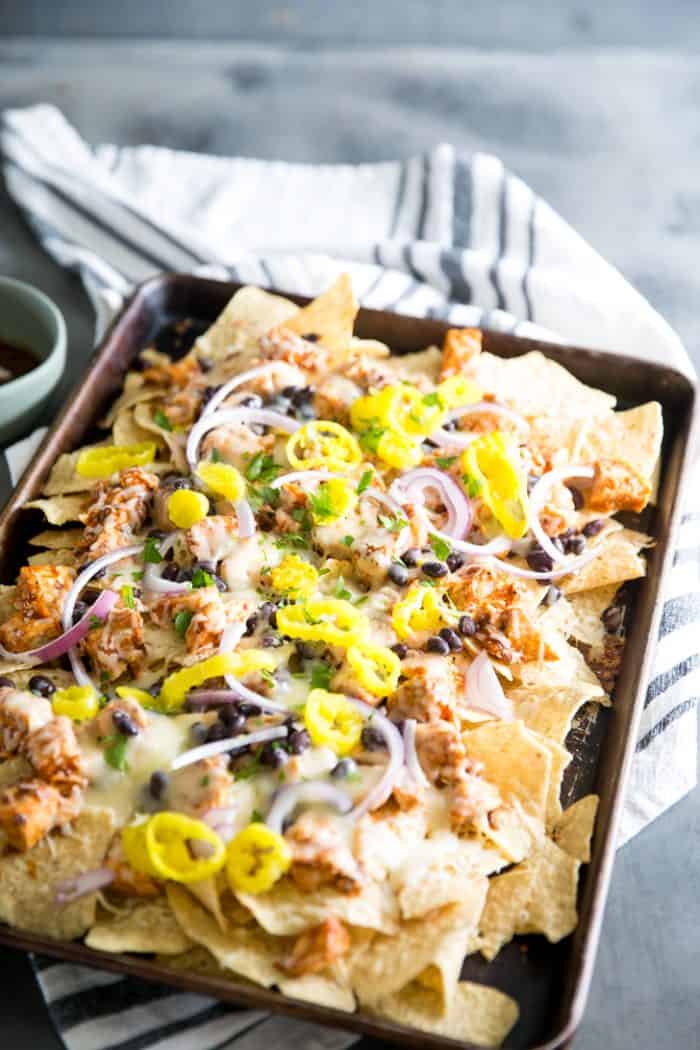 The nachos start with a rotisserie which has been mixed with both a tangy bbq sauce and a smoky chipotle salsa.  That's the protein.  Black beans add fiber.  The Monterey Jack cheese and Gouda cheese give you calcium.  Red onions and banana peppers are our vegetables.  And finally, our tortilla chips give us our grain.   See?  A complete meal.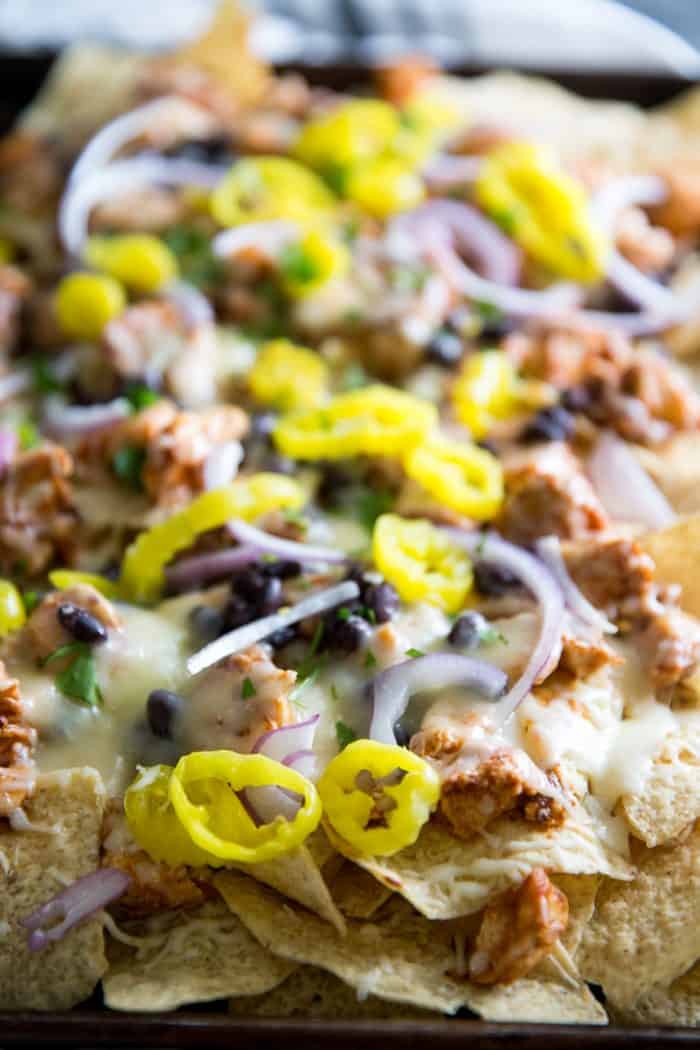 After you try this BBQ Chicken Nacho recipe, try these Cuban Pork Nachos, Loaded Brazillian Nachos, or for a twist, these hummus topped Irish Nachos!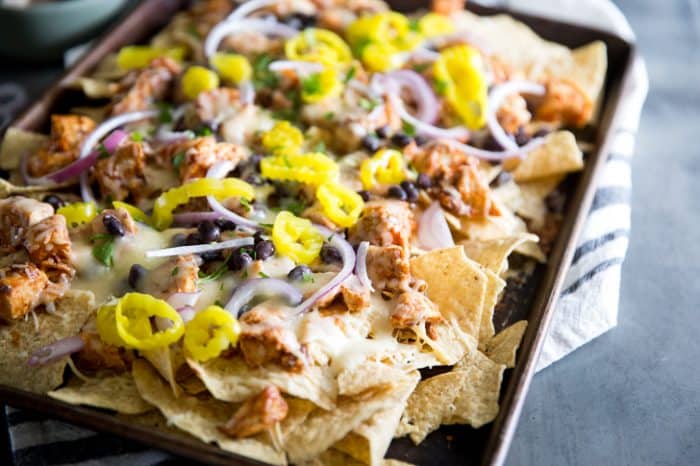 BBQ Chipotle Chicken Nachos #AppetizerWeek #PotsandPans Giveaway!
Ingredients
1 16

oz package tortilla chips

1

rotisserie chicken shredded and coarsely chopped

1/2

cup bbq sauce

1/4

cup Chipotle flavored salsa (I used Frontera)

1

cup black beans rinsed and drained

1

cup Monterey Jack cheese, shredded

1

cup Gouda cheese, shredded

1/4

cup sliced red onions

1/4

cup sliced pickled banana peppers
Instructions
Preheat oven to 350.
Arrange tortilla chips on a baking sheet.
In a bowl combine chicken, bbq sauce and salsa. Spoon chicken over tortilla chips. Top with beans and cheese, Arrange onions and banana peppers over cheese.
Bake for 10-15 minutes or until cheese has melted.