Crock pot Chicken Verde made with fresh tomatillos and poblano peppers!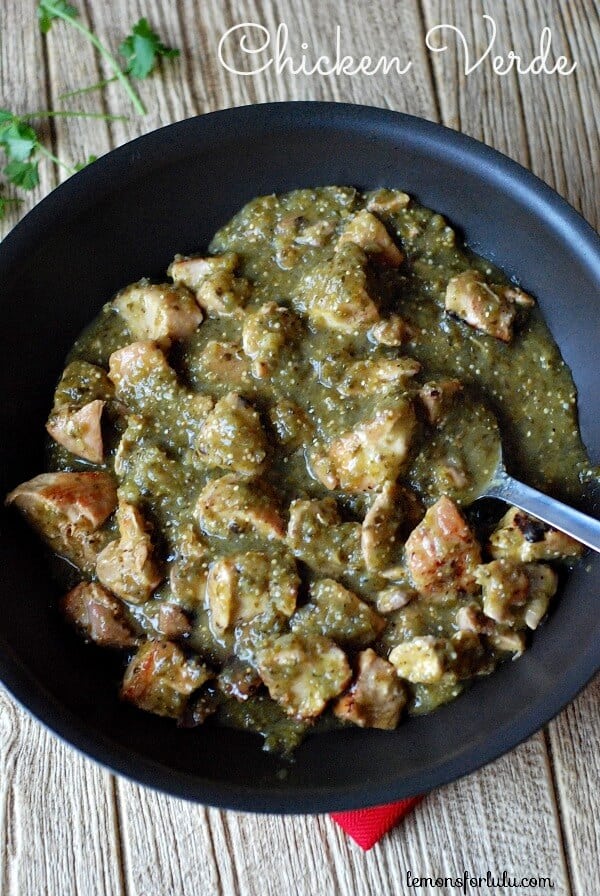 Hi, my name is Tanya and I suffer from FOMO.  That's "fear of missing out" in case you didn't know.   All my FOMO symptoms are raging this time of year.  We only have 26 days until Christmas and I haven't purchased a single gift.  Here it is Black Friday and I am quivering at the thought of missing out on deals.
I rarely actually make it out to shop on Black Friday.  Cyber Monday was invented for people like myself.  The kind of people who prefer to shop in their pajamas.  As I fill my virtual cart on that Monday, I can't shake that nagging feeling that I have missed out on the best deals.  Nothing is worse than trying to track down the latest and greatest toy only to find  that it is out of stock after Black Friday.  Darn Black Friday shoppers!!!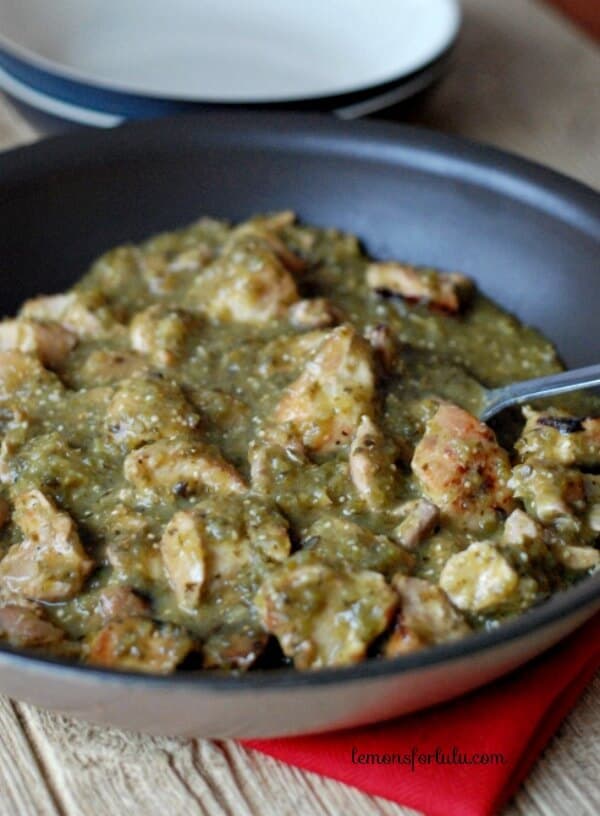 Each year I think to myself  "I'm going to do it"!  This is the year I join the masses on the day after Thanksgiving.  I'll grab my thermos full of coffee, fight for parking spaces, stand in long, impatient lines, elbow my fellow penny pinchers out of the way as I vie for all the deals I can get!
But….my fear of missing out seems to dissipate by the morning of Black Friday.  I'm too warm to get out of bed.  I'd rather just stay home, drink cocoa and make cozy food like this chicken verde from Cooking Light, with it's earthy flavor and piquant aroma.  What's the big rush anyway?  I have a whole 26 days left until Christmas.  I always have Cyber Monday.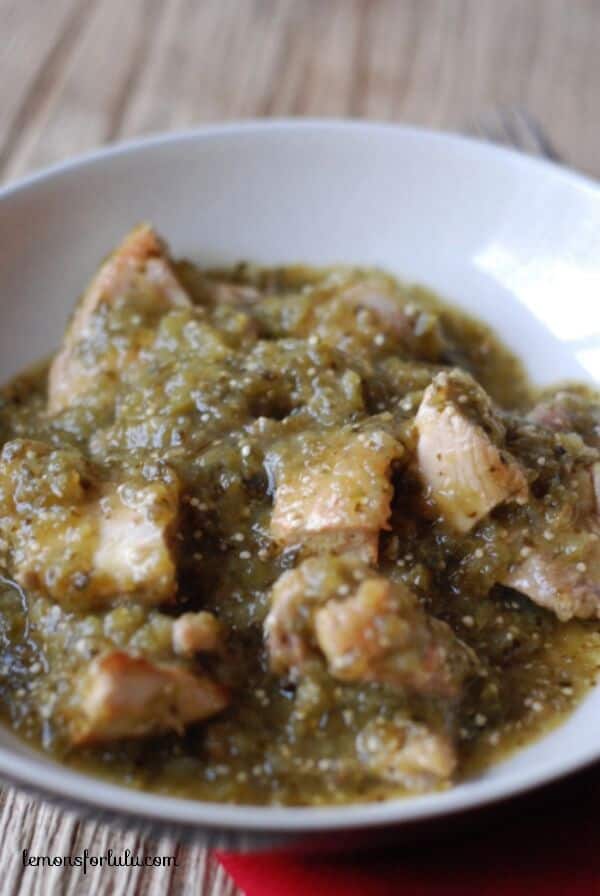 MORE VERDE RECIPES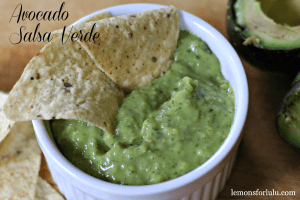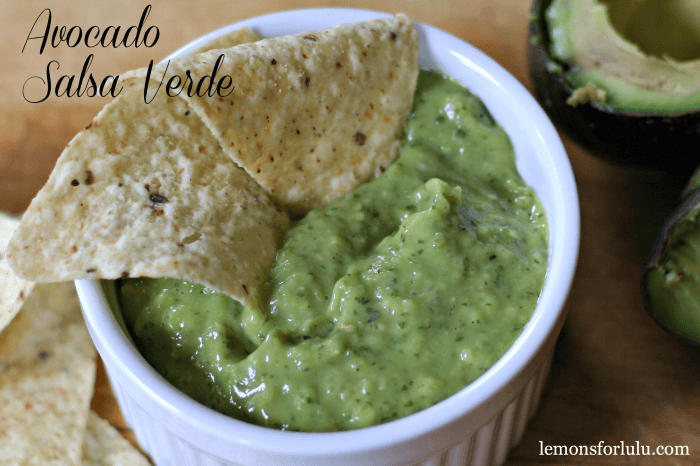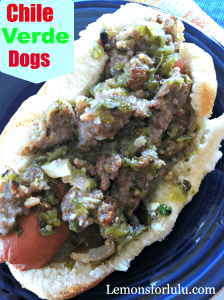 NEVER MISS A RECIPE!  SUBSCRIBE TO MY EMAIL TODAY!
FOLLOW ME:
FACEBOOK | TWITTER | GOOGLE +| BLOGLOVIN | INSTAGRAM
Ingredients
1/3

cup garlic cloves

1

tablespoon canola oil

2

pounds tomatillos, husks removed

2

poblano chile, stemmed and seeded

1

medium onion

1/2

cup fresh cilantro

2

tablespoons fresh oregano

1

tablespoon cornstarch

1

teaspoon salt

3/4

teaspoon pepper

1/2

cup chicken stock

1

pound boneless chicken breast

1

pound boneless chicken thighs
Instructions
Preheat broiler. Combine first 5 ingredients and arrange on a baking sheet. Broil for 10 minutes or until vegetables begin to blacken and bubble. Place vegetables in a food processor along with cilantro, oregano, cornstarch, salt, pepper and chicken stock. Blend until smooth.
Heat a large skillet sprayed with cooking spray over medium high heat. Add chicken (in batches if necessary) and cook until heated through. If desired, cut chicken into pieces and place in the slow cooker. Cover chicken with verde sauce. Cook on low for 4 hours.