A S'mores twist on a childhood favorite!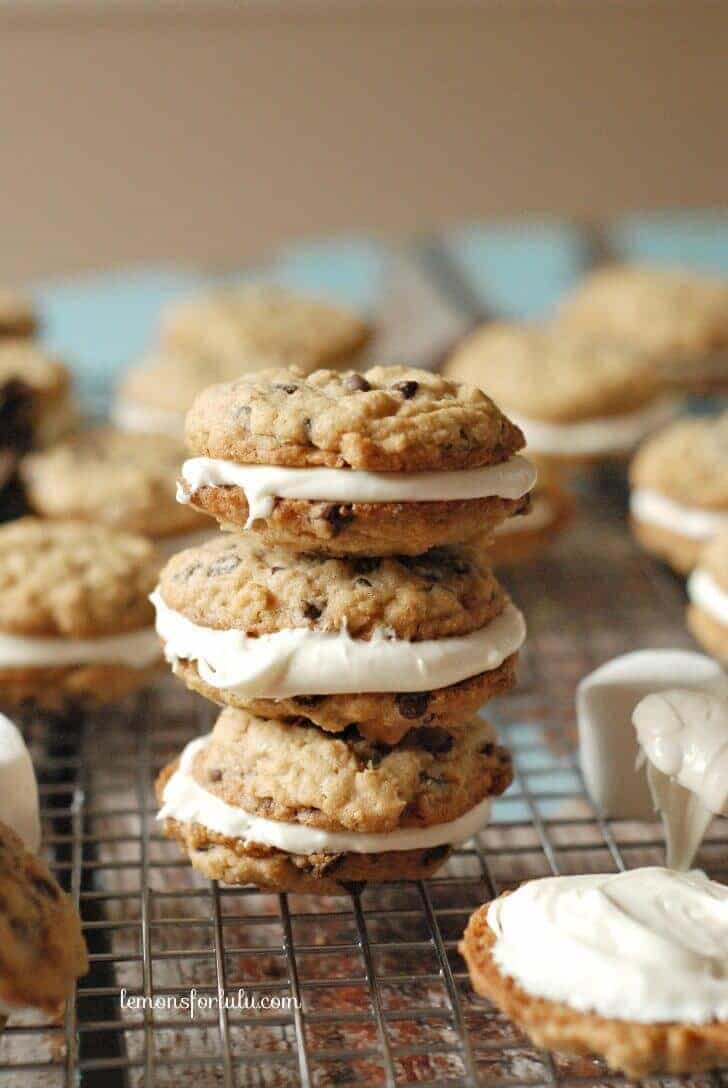 I can vividly recall the first time I tried S'mores.  I was in the 4th grade and it was during the last week of school.  Our science teacher brought in all the fixins for s'more along with foil and plates.  We sat along a rolling hill on one side of the school.  We assembled our s'mores (leaving the top cracker off) and let the sun reflect off our foil lined plates and onto our individual milk chocolate squares.  I also remember being quite disappointed.  I was one of the last kids to get my s'mores supplies and by the time I had mine ready to bake in the sun it was time to clean up.  My s'more was anything but melted.  As I nibbled on my perfectly solid s'mores sandwich I was left to ponder what was the point?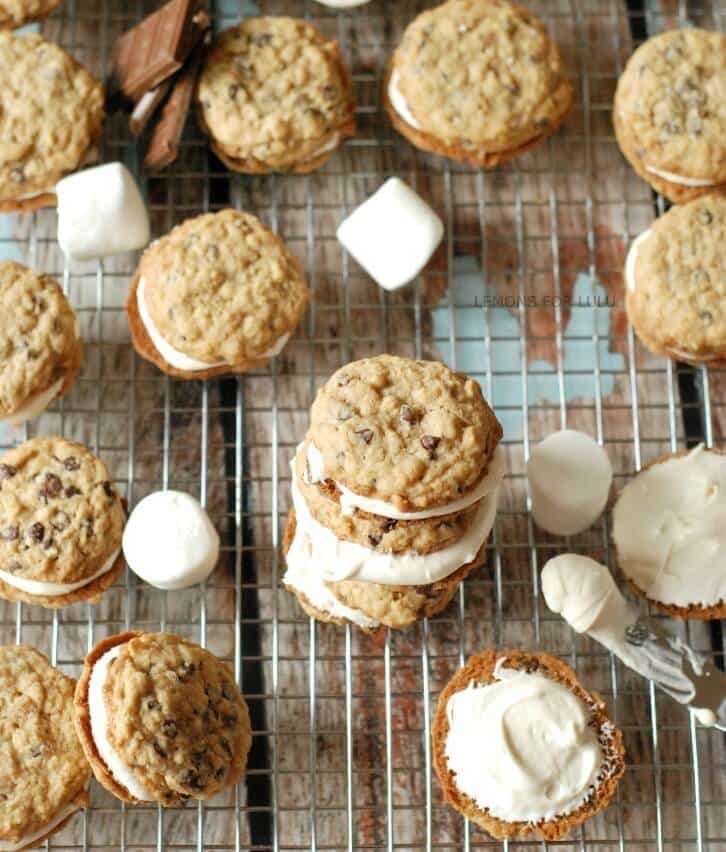 Literally, years went by before I consumed real s'mores.  REAL s'mores, where the heat from the toasty marshmallow melts into the milk chocolate below.  REAL s'mores, where two graham crackers are pressed together to spill out the whole gooey mess.  REAL s'mores, where dripping marshmallow sticks to your chin and chocolate slides down your hands as you dig in.  You know what I discovered when I had a REAL s'mores?  That I don't really like them.  I know, it's summertime sacrilege.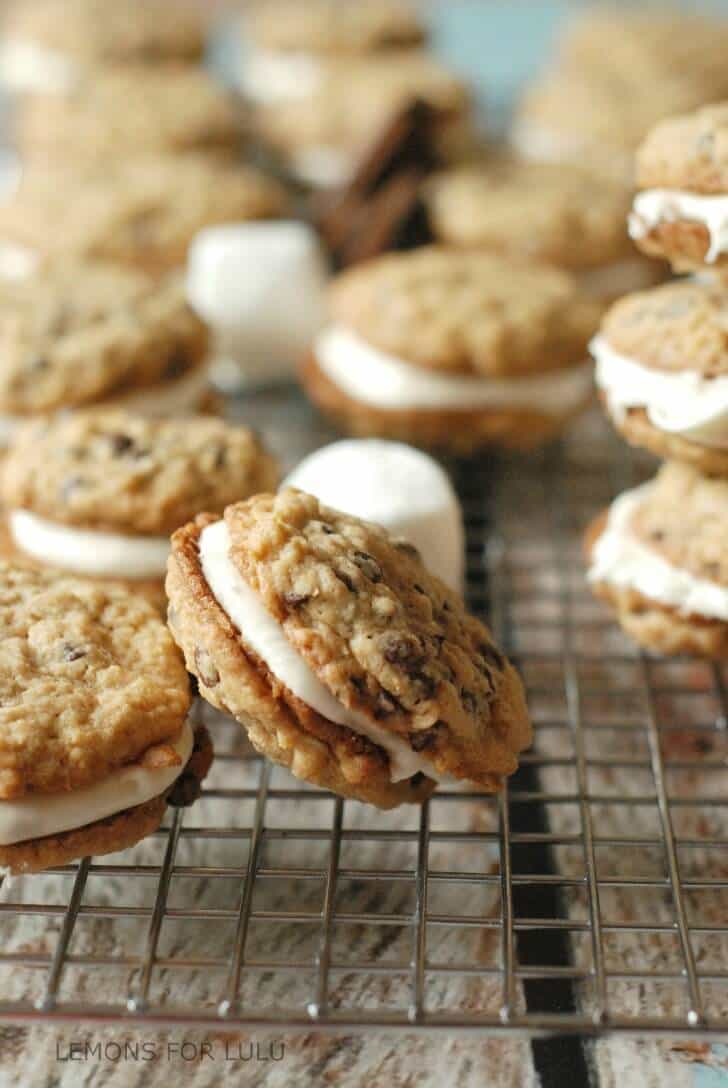 I can't explain my distaste, I've written about this before so I won't bore you.  Suffice it to say that I'd rather eat a blackened marshmallow followed by a square of milk chocolate to chase it all down.  I'll skip the graham crackers all together!  This is probably why I never made it as a girl scout.  I think loving campfires and s'mores is a prerequisite.  No matter.  I'll just create s'mores inspired treats instead!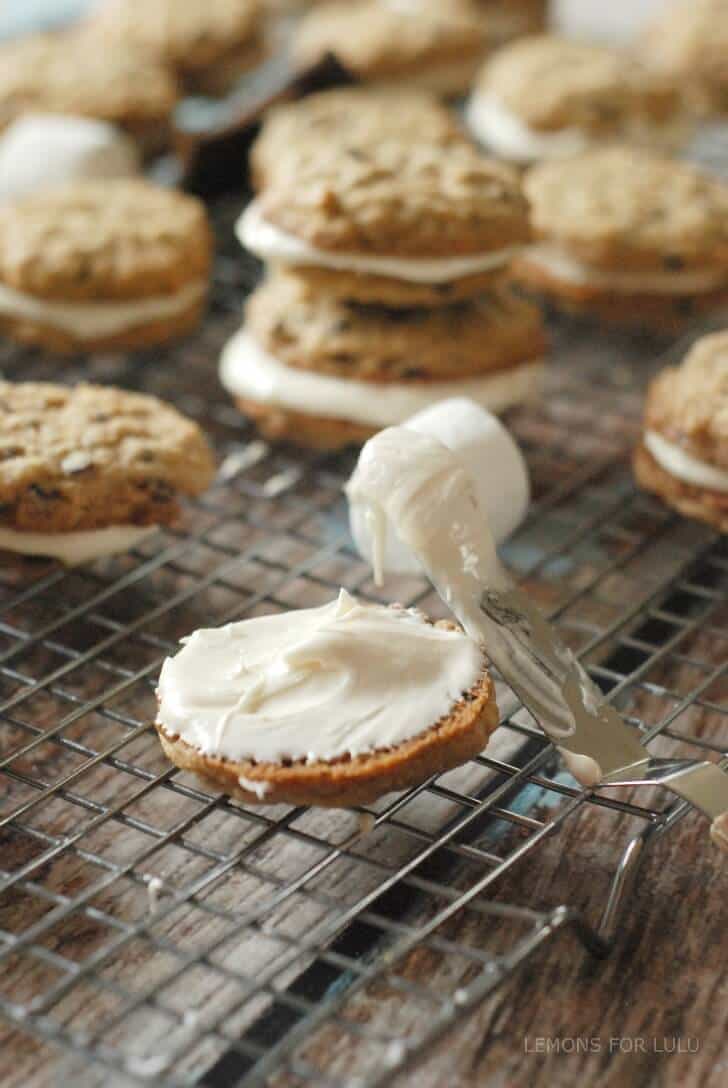 Lets talk about these oatmeal cream pies, shall we?  I'll break it down for you.  First you have an oatmeal cookie base with fine graham cracker crumbs mixed in.  Mini chocolate chips are swirled into the batter just before baking.  The filling is a creamy, marshmallow filling that is perfectly smooth and sweet.  And there you have it; all the components of a s'more in each decadent bite!
Whether you are a fan of s'mores or not, you will love these s'mores oatmeal cream pies!  They are truly all that's lovable about s'mores and all that's good about oatmeal cookies in one single serve package!
SWEET SAMMIES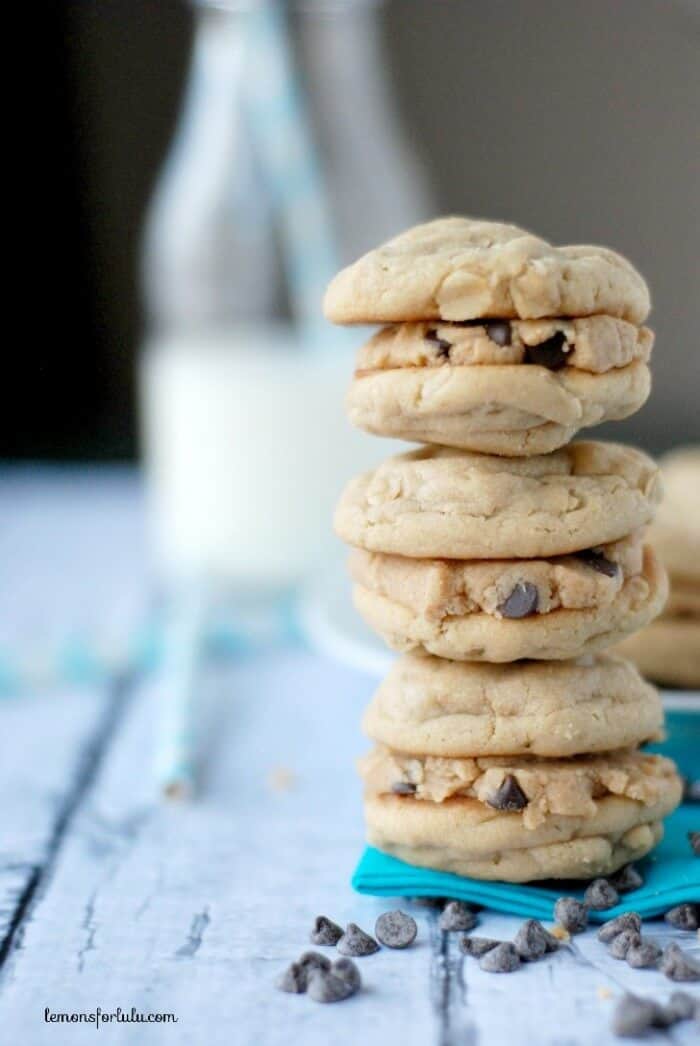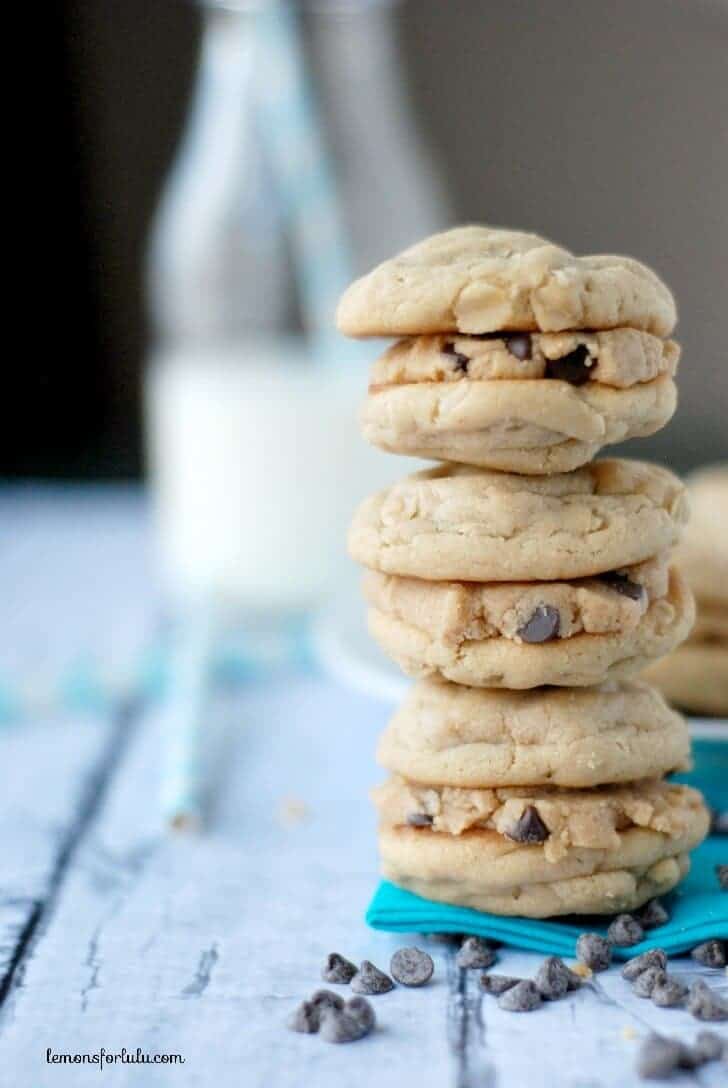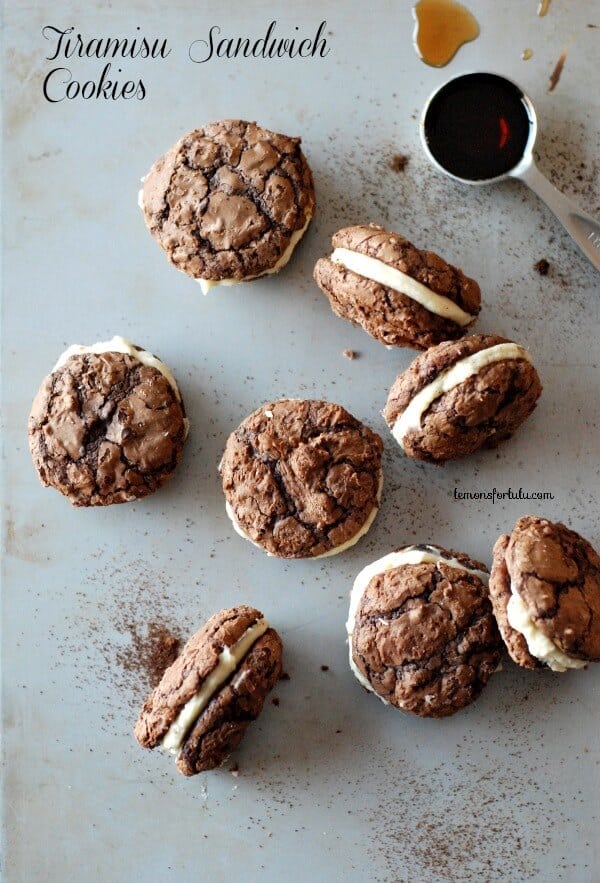 NEVER MISS A RECIPE! SUBSCRIBE TO MY EMAIL TODAY!
FOLLOW ME:
FACEBOOK | TWITTER| GOOGLE +| BLOGLOVIN | INSTAGRAM
S'mores Oatmeal Cream Pies
Ingredients
1

cup butter, softened

1 1/4

cup brown sugar

1/4

cup sugar

2

eggs

2

teaspoons vanilla

1 1/4

cup flour

1

teaspoon baking soda

1

teaspoon salt

1 1/2

cup oats

1

cup graham cracker crumbs

1

cup miniature chips

1/2

cup butter, softened

1 1/2

cups powdered sugar

1

teaspoon vanilla

7

oz jar marshmallow fluff
Instructions
Preheat oven to 325. Line baking sheets and set aside.
In a mixer, combine butter and sugars and beat until creamy. Add eggs one at a time, beating well after each addition.
In a separate bowl, combine flour, baking soda and salt. Carefully add flour mixture to butter mixture, beating well. Stir in oats and graham cracker crumbs until blended. Stir in mini chips. Refrigerate dough for at least an hour.
Using a small cookie scoop, scoop up dough and shape roughly into 1 in balls. Bake for 12 minutes or until edges have set. Let cool on baking sheet for 5 minutes before moving to a cooling rack.
For the filling, beat butter until creamy. Slowly stir in powdered sugar. Add vanilla and marshmallow fluff.
Spread a large spoonful of filling on bottom of one cookie, top with another cookies. Store in refrigerator.
Makes about 24 sandwiches