This Alice Springs chicken recipe is a one pot meal memorable meal that will thrill the entire family!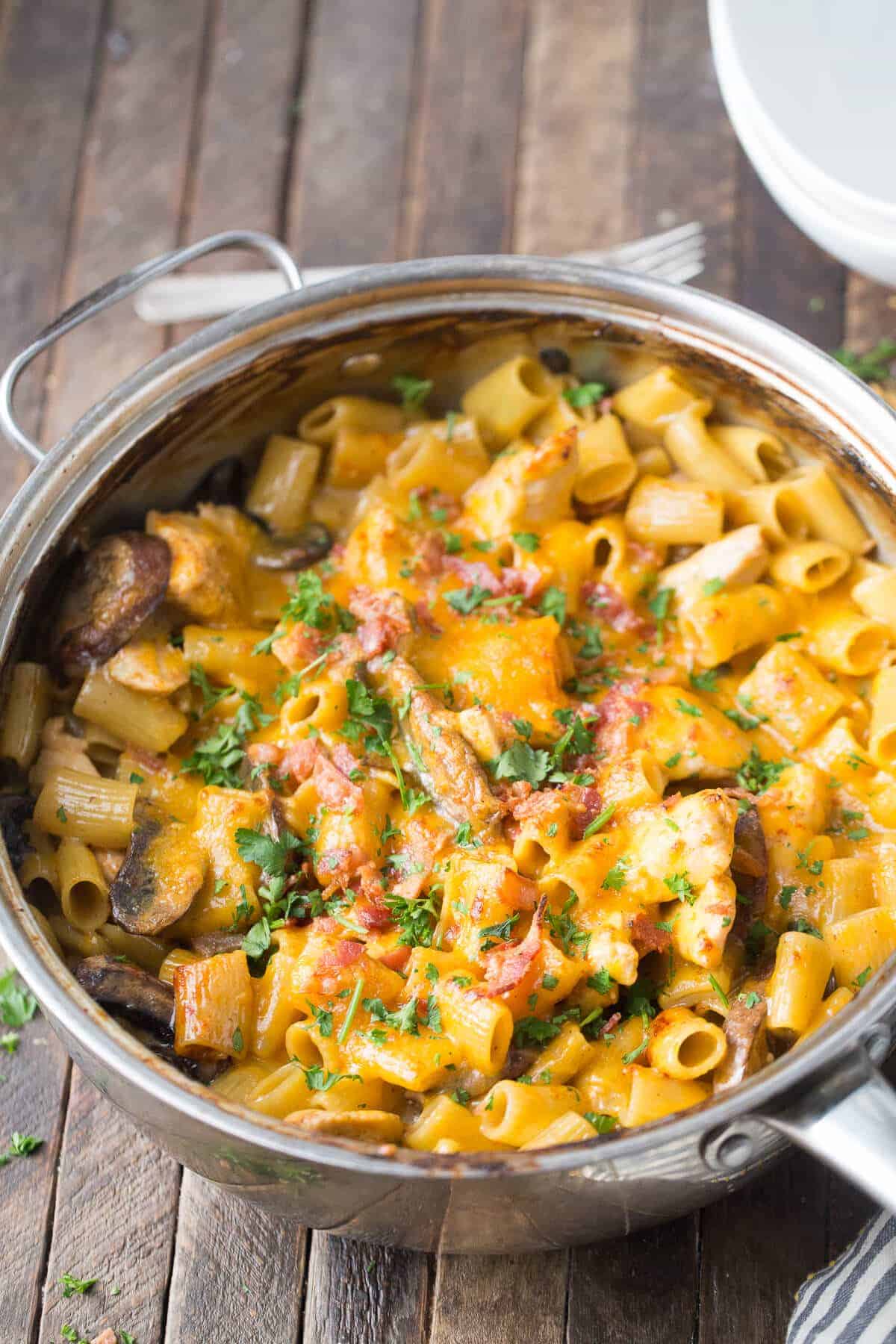 My husband does not get that many Christmas gifts from work, but when he does it's often in the form of restaurant gift cards, and I think they are the best gifts ever.  Each gift card signifies a night off of cooking for me.  Sometimes the gift cards are just for pizza, and sometimes they are for big chain restaurants.  I'm not particular; I am so very grateful for each one.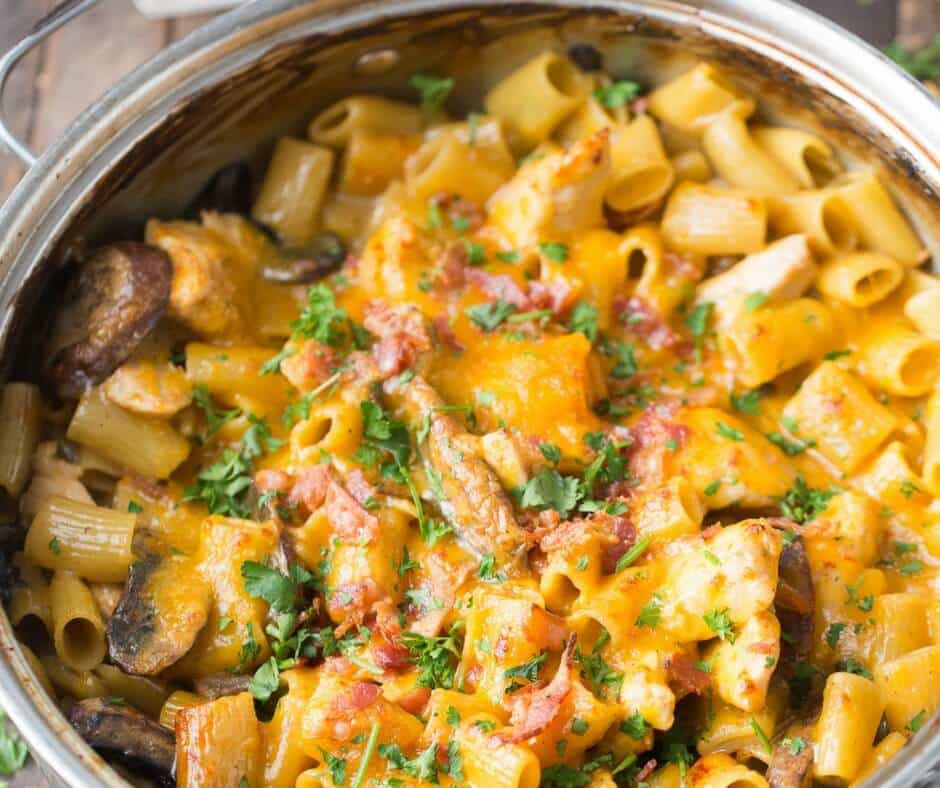 Most recently we used a gift card for Outback Steak House.  I love that place. I swoon over their Bloomin Onions, but it's their Alice Springs Chicken that does me in.  Those are the two things I have to order each time we go.  It was our most recent trip that inspired this simple one-pot version.  I do admit there are a few steps to my one pot Alice Springs Chicken recipe, but each step is simple, and the final result is so worth it!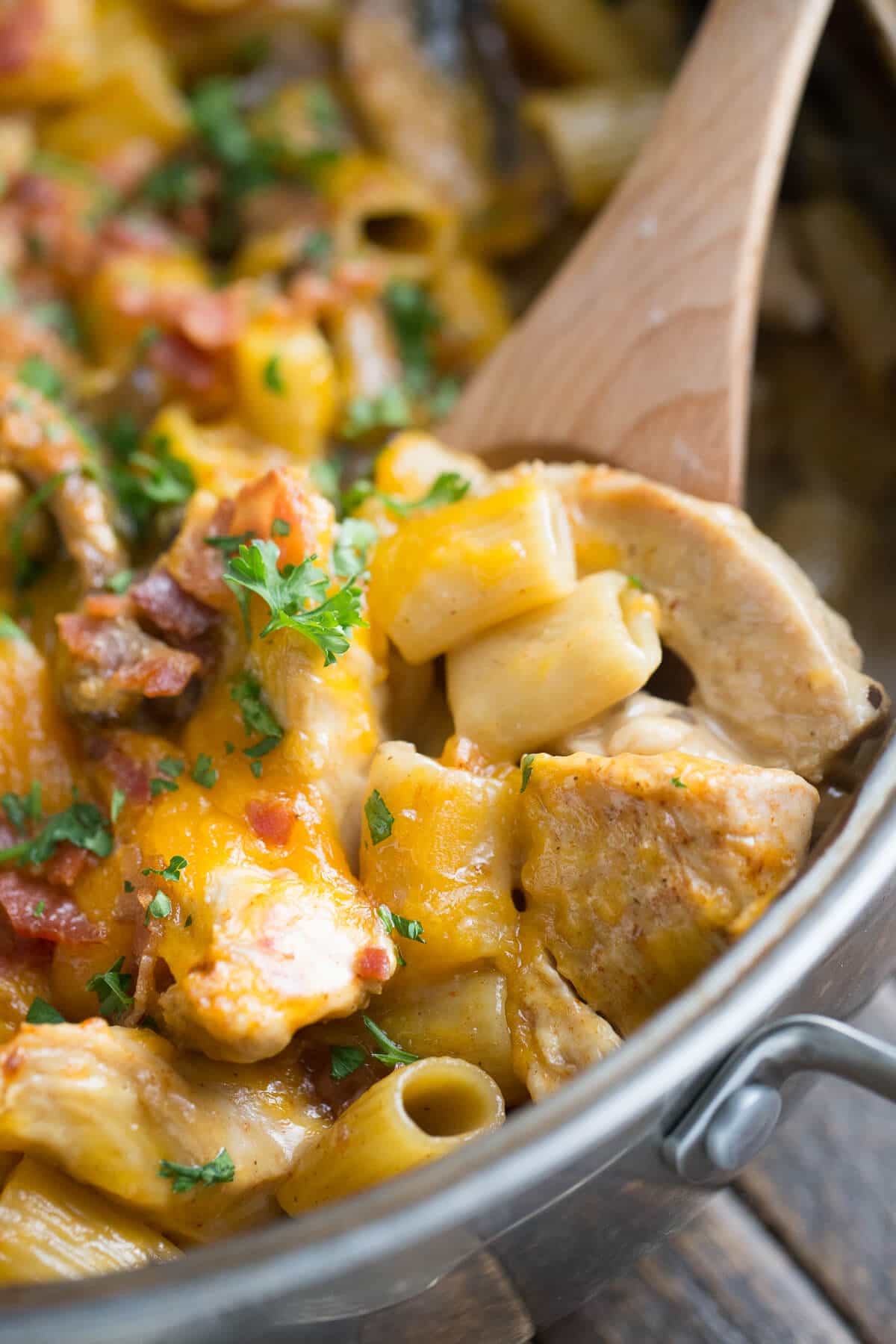 This recipe starts with bacon; this the flavorful base layer to this recipe.  Bite sized chicken and then mushrooms are cooked right in the same skillet.  A homemade honey mustard sauce is stirred into the rigatoni as it is cooking.  After the chicken and mushrooms are returned to the pan, the cheese and bacon are added.  The skillet is broiled just until bubbly.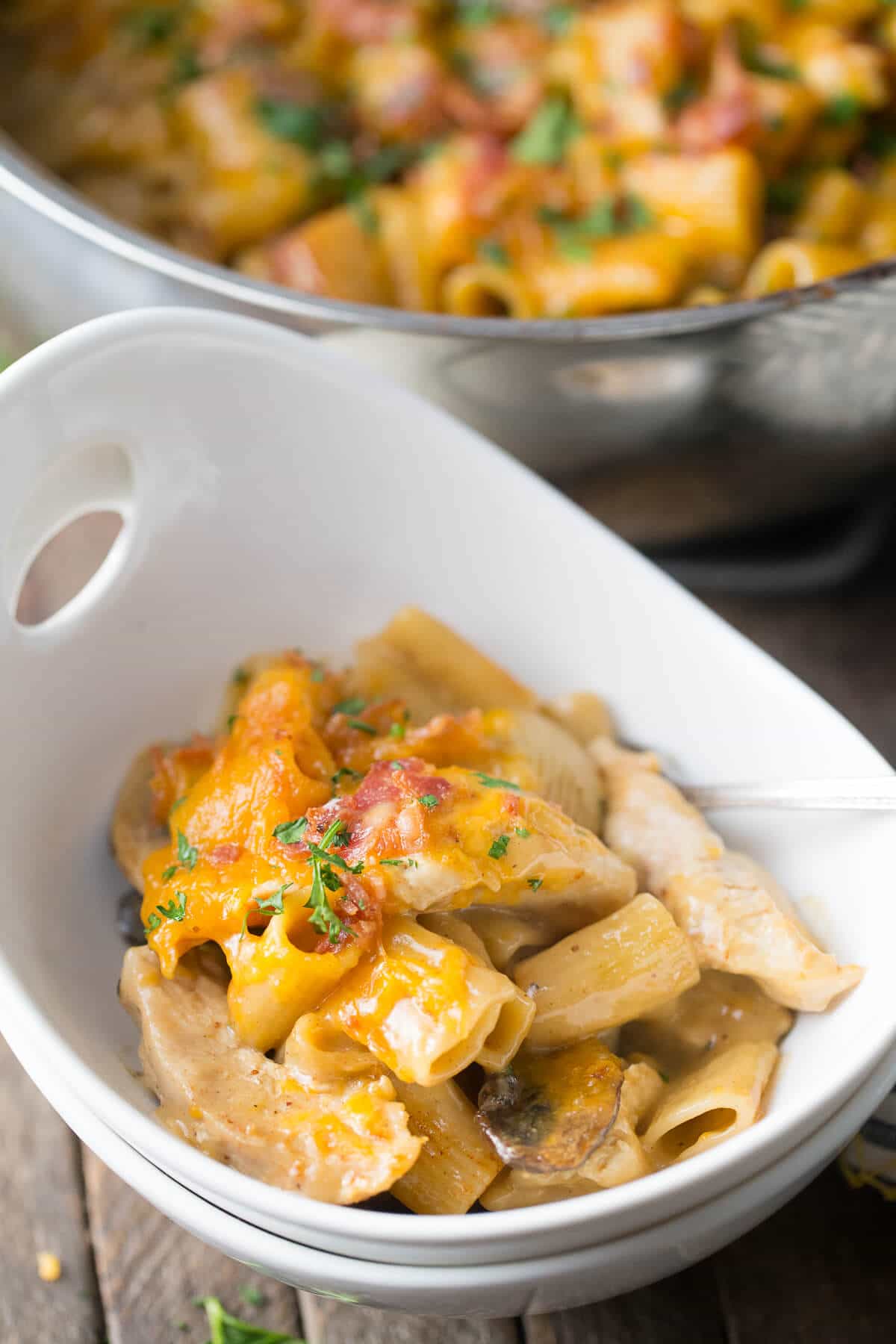 This one-pot meal is a stunner.  The sweet and tangy honey mustard sauce is only made better by the salty bacon and the chicken is seasoned and tender.  This version of the popular recipe is filling and impressive.  While this baked chicken and orzo and this Buffalo Fettucine Alfredo are favorites here at the Lulu household, I suspect this Alice Springs Chicken recipe is going to be a contender! I hope it becomes a favorite at your house as well!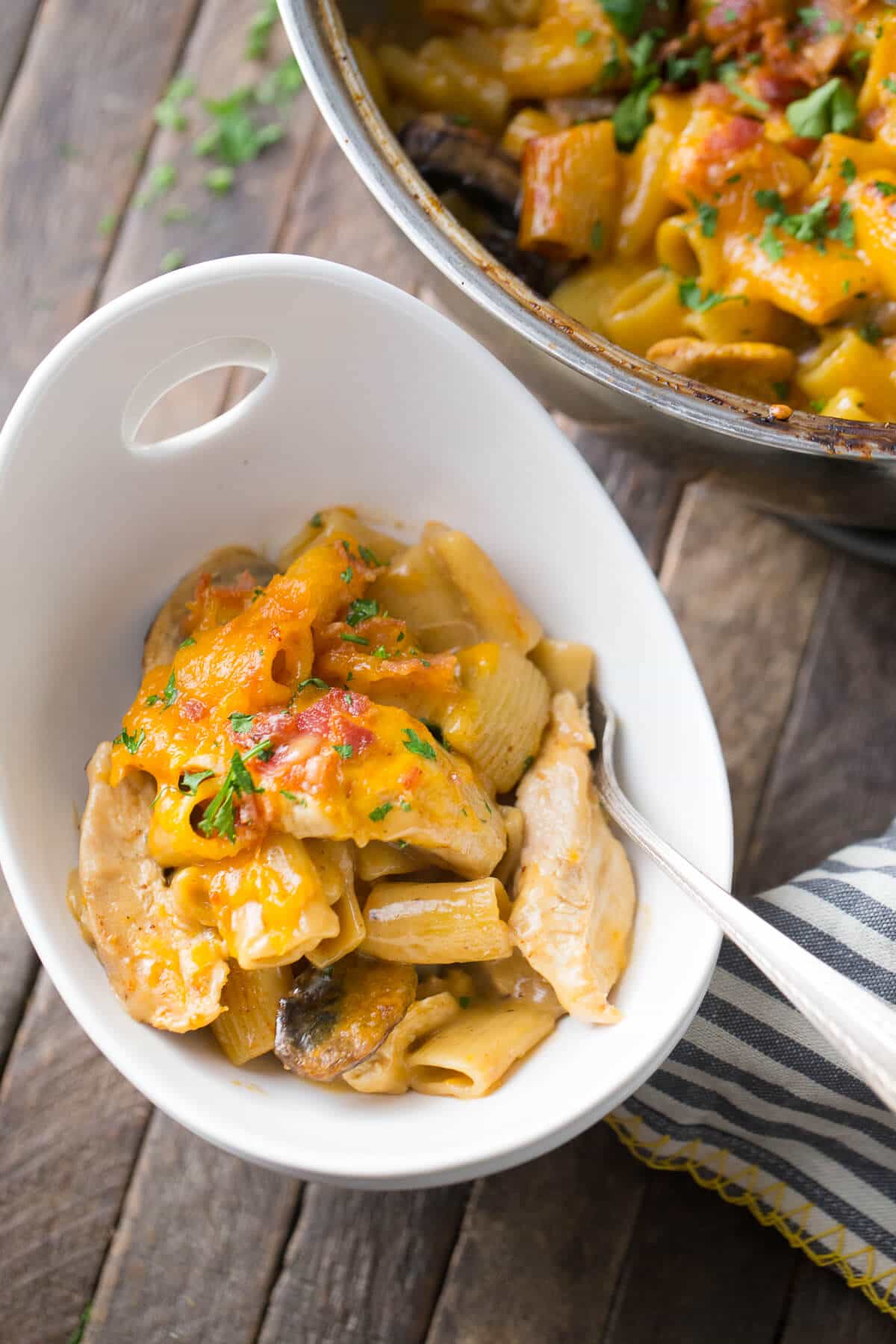 I shared this recipe on Food Fanatic
Check out my Skillet Meatball Lasagna or My Greek Gyro Skillet!