Weekly Meal Plan Week 15 – 10 great bloggers bringing you a full week of recipes including dinner, sides dishes, and desserts!
This weekend is special to my husband. He'll be taking his two girls to the daddy daughter dance at school. I have a 6th grader and a 1st grader. This is the last time he'll be taking both girls as my oldest will moving on to middle school next year. I think he'll act all stoic, but I bet he will be choked up.
It is totally ok if he sheds a little tear at the dance. He'll be alone, hanging in the back with all the other dads. This happens every year. The girls get dressed up and the dads take the girls out to dinner. When the girls get to school, they squeal in delight at the site of all their friends and they run off together leaving the dads in their dust.
Do the dads complain? No, they sit back with the punch and cookies and talk about baseball or football. One or two might get roped into dancing, but for the most part, they are silent observers. They are happy to just be there, to watch their little girls twirl, dance, laugh and sing. These girls grow up so fast. These dances come to mean much more to the dads then they do to the girls. I wish I could see this for myself. I wish I could observe my daughters dancing with their friends and I wish I could take in my husband's face as he watches his little girls.
Normally I'd be enjoying a mother/son night. This year my son is too busy for me. Instead, I'll go grocery shopping; I have to get all the ingredients ready for this meal plan.

Meatball Stroganoff Fettuccini – Barefeet in the Kitchen

Langoustine Etouffee – Sweet C's Designs


Oven Baked Glazed Chicken Drumsticks – Roxana's Home Baking

Creamy Tortellini Soup – Diethood

Kitchen is CLOSED – Enjoy the night off!

Pasta Milano (Copycat Macaroni Grill) – Dinners, Dishes, and Desserts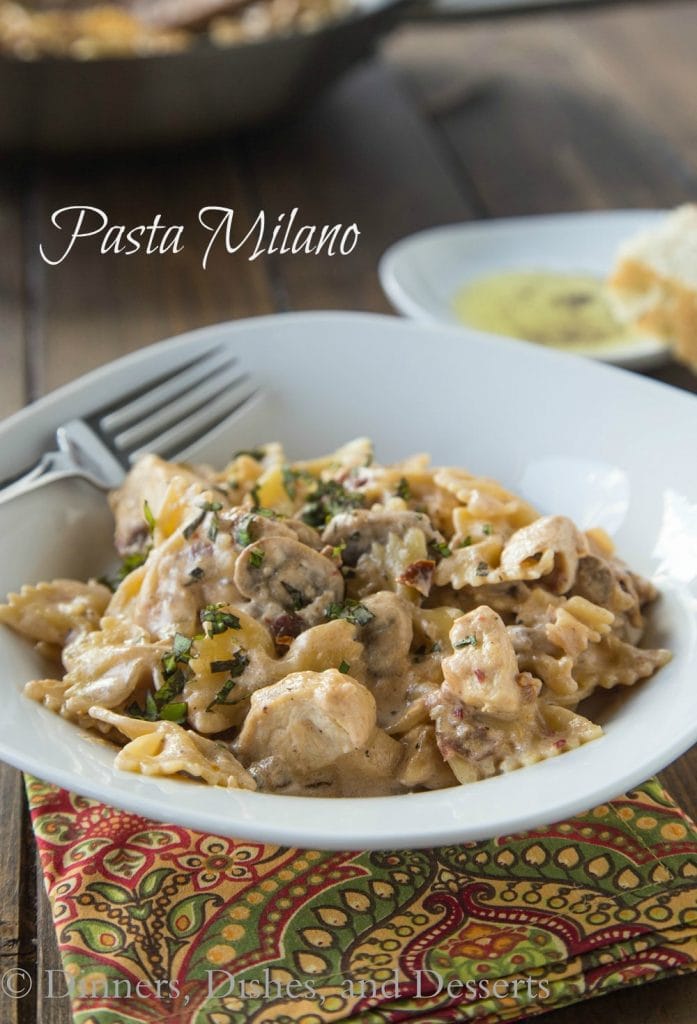 Quinoa Chili Verde – Lemons for Lulu

Slow Cooker Garlic Ranch Potatoes – The Cookie Rookie
Crock Pot Sausage Stuffing – I Wash…You Dry

Strawberry Filled Puff Pastries – Carvings of a Lunatic
No-Cook Pumpkin Cheesecake Ice Cream with Salted Caramel – Foodie with Family
This week's meal plan was brought you to by:
Dinners, Dishes, and Desserts| Barefeet in the Kitchen | Foodie with Family | Roxana's Home Baking | I Wash…You Dry | Lemons for Lulu | Sweet C's Designs | The Cookie Rookie | Cravings of a Lunatic | Diethood
Pin this to your meal planning board for easy access all week long!