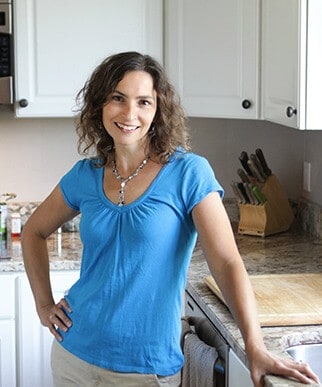 Photo Credit: PhotoInk Photography
 Hello!  I'm Tanya, welcome to my blog!
About Me:
Growing up in a Greek household makes you appreciate food.  It is the center of every event.  My mom made everything we ate from scratch.  Whether it was pizza, bread, soup or yogurt, it was made with her two hands and it was made with love.  As a kid, there were days I longed to be like everyone else and enjoy a delivery pizza just once!  No matter what we ate, we all ate at our meals together as a family.  That is a tradition I cherish.
Today I'm thankful for an upbringing that valued fresh foods made by hand.  I have been fortunate enough to carry on my mom's cooking techniques and traditions.  I only hope to pass these on to my own children some day.
Nothing brings people together like food. We pour out our heart and souls into the the foods we prepare for others. The kitchen is the center of the home and family.  Thank you for letting me into your kitchen.
About my food:
I believe food does not have to be complicated to be good! Nothing deters me more than when a recipe calls for 40 ingredients with half of those being items you only use once.  Who wants a bunch of condiments in their fridge?  I like to use simple ingredients that are accessible too.  You should be able to walk into your local grocery store and find exactly what you need to make my recipes.
The meals I create are perfect for foodies that want family friendly food.  If my own kids don't eat them, I wouldn't expect yours to eat them!  Recipe like this Easy Chicken Soup or this Chicken Pot Pie are deliciously quick meals that the whole family will love.  Occasionally you'll find a "fancy" recipe like this Gnocchi with Brussels Sprouts and Grapes  or even a few recipes that take some time like this recipe for  Baked Chicken with Orzo or this Pumpkin Chocolate Cake.  But for the most part, my goal is to provide you with food that can be made in 30 minutes.   Time is valuable and often scarce.  I want you to get dinner on the table quickly so you can enjoy your time with your family.  
I live in the suburbs of Cincinnati, Ohio.  I have 1 husband, 3 active kids and 1 spunky Jack Russell.  We spend lots of time in the kitchen, at the ball fields, playing tag in the front yard or holding impromptu dance parties in our living room.  I wouldn't have it any other way.
Contact Me:
Professional inquiries: I enjoy working with a variety of brands as long as they fit with my beliefs, cooking style and my readers.  I have worked with many brands in a variety of ways including recipe development, sponsored posts, giveaways, brands ambassadorship and more.  Please contact me at tanya@lemonsforlul.com for a media kit or to discuss ways in which we can work together.
Readers: I love talking to you.  I'm always here to answer questions.  Please feel free to leave specific questions regarding a recipe in the comment section of the post itself.   Otherwise, please feel free to email me at tanya@lemonsforlulu.com.  Or connect with me on Facebook or Twitter.
All written content, recipes, and photographs are created and run by me, unless otherwise noted.  Interested in what I use for the blog?  Please visit my resources page.