"This Yogurt Mint Dip was made with SPLENDA® Sweeteners as part of a sponsored post for Socialstars #SplendaSweeties #SweetSwaps"
This yogurt mint cucumber dip is refreshingly simple! It's sweet savory taste keeps you coming back for more!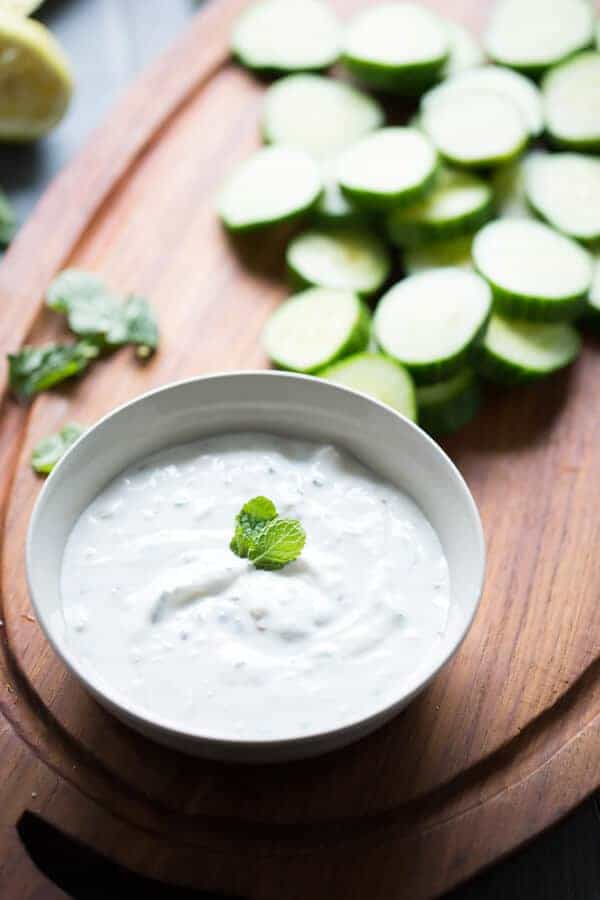 I used to believe the only way to enjoy a cool glass of water was with a slice of lemon. Then I tried cucumbers in my water and everything changed. While lemons are vibrant and flavorful, cucumbers are crisp and refreshing.
Cucumbers are my favorite summertime vegetable. I seem to crave their light, cool taste when the weather starts to turn warmer. We go through several cucumbers a week. Not only do we enjoy slices in our water, but we use them to top sandwiches, hot dogs and even nachos. Oh yeah, we even eat them plain.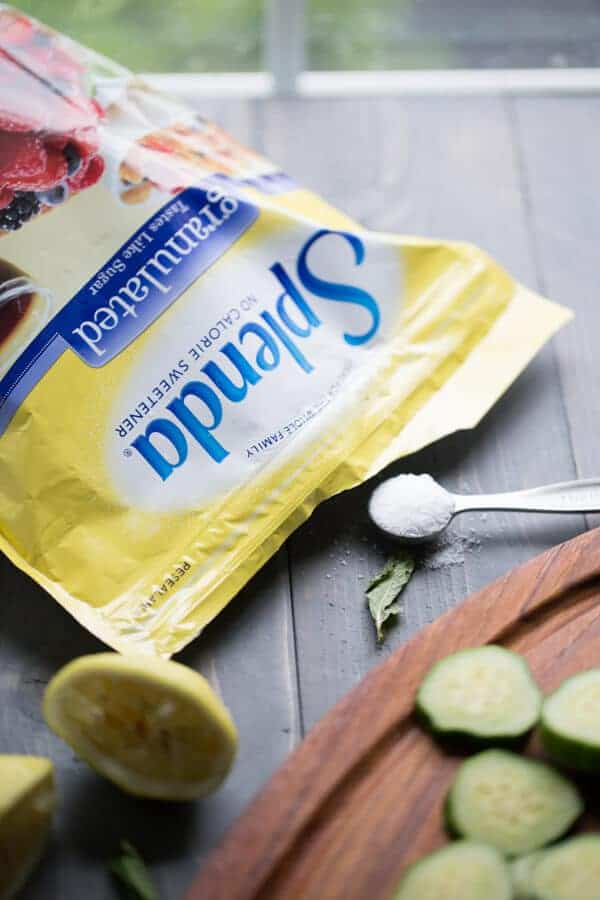 This easy yogurt mint cucumber dip is fabulous! There is literally something for every taste in this dip! It's creamy and light (made with non fat Greek yogurt) with lots of lemon and garlic. SPLENDA ® No Calorie Sweetener adds just enough sweetness to balance the tang from the yogurt, the salt from the feta cheese and the zing from the lemon. Red pepper flakes add a sprinkling of heat.
While I made this yogurt dip specifically for cucumbers, any vegetable could be dunked into this delicious dip. It would make an excellent dressing for a Greek style salad or sandwich too (hello lunch)! This cucumber dip will please any palette from the young to old.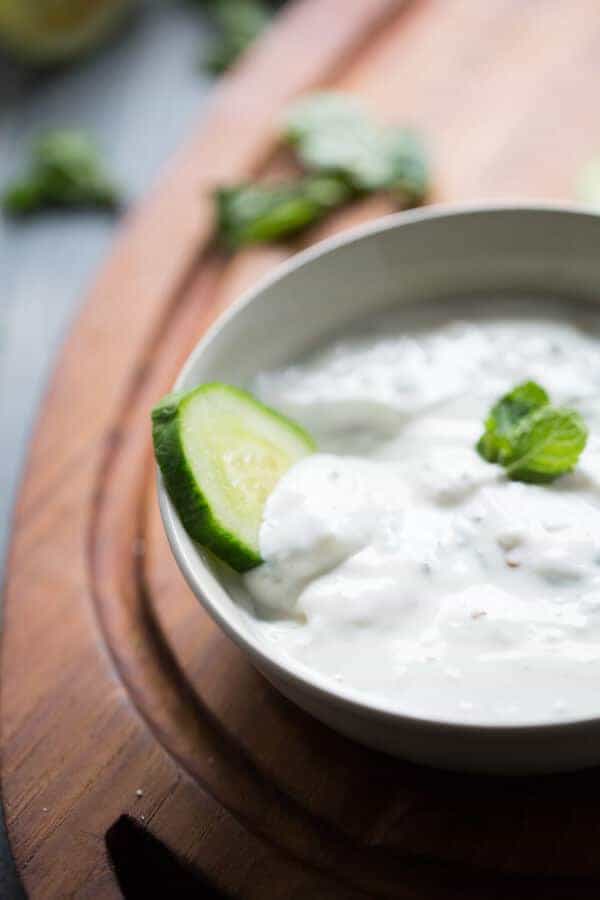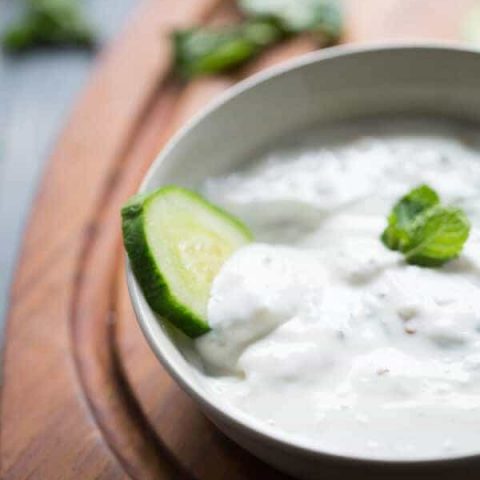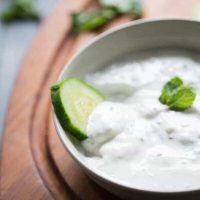 Yogurt - Mint Cucumber Dip
Yield: 12

Prep Time: 5 minutes

Total Time: 5 minutes

The perfect cucumber dip! This dip has Greek yogurt, lots of fresh mint, garlic and lemons plus a touch of sweetness and spice!
Ingredients
1 cup plain nonfat Greek yogurt
2 whole lemons, juiced
1/2 teaspoon salt
2 teaspoons SPLENDA ® No Calorie Sweeetener
2 tablespoons chopped fresh mint
2 tablespoons crumbled feta cheese
1/4 teaspoon red pepper flakes (optional)
2 English cucumbers, sliced
Instructions
Combine the ingredients in bowl, stir. Serve with cucumbers.
Nutrition Information
Yield 12 Serving Size 1
Amount Per ServingCalories 25 Total Fat 0g Saturated Fat 0g Trans Fat 0g Unsaturated Fat 0g Cholesterol 2mg Sodium 110mg Carbohydrates 3g Fiber 1g Sugar 2g Protein 3g



Did you know that SPLENDA ® Sweeteners can provide the sugar taste you love but without the calories? It can be used in savory foods and baked goods alike. The Sweet Swaps program will show you countless ways in which you can swap out full sugar for SPLENDA ®Sweeteners.
For more, please connect with SPLENDA ®BRAND on Facebook, Twitter, Pinterest and Instagram.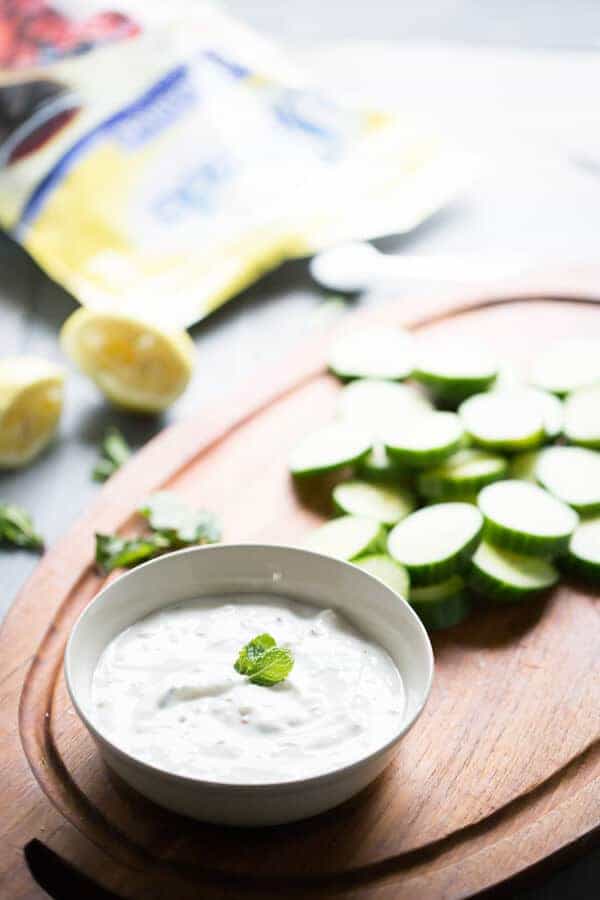 I may be linking this up to these parties and to The Weekend Potluck!