This is a sponsored post written by me on behalf of Pompeian.
Heart-healthy walnuts and fresh basil are combined in this beautiful pesto sauce!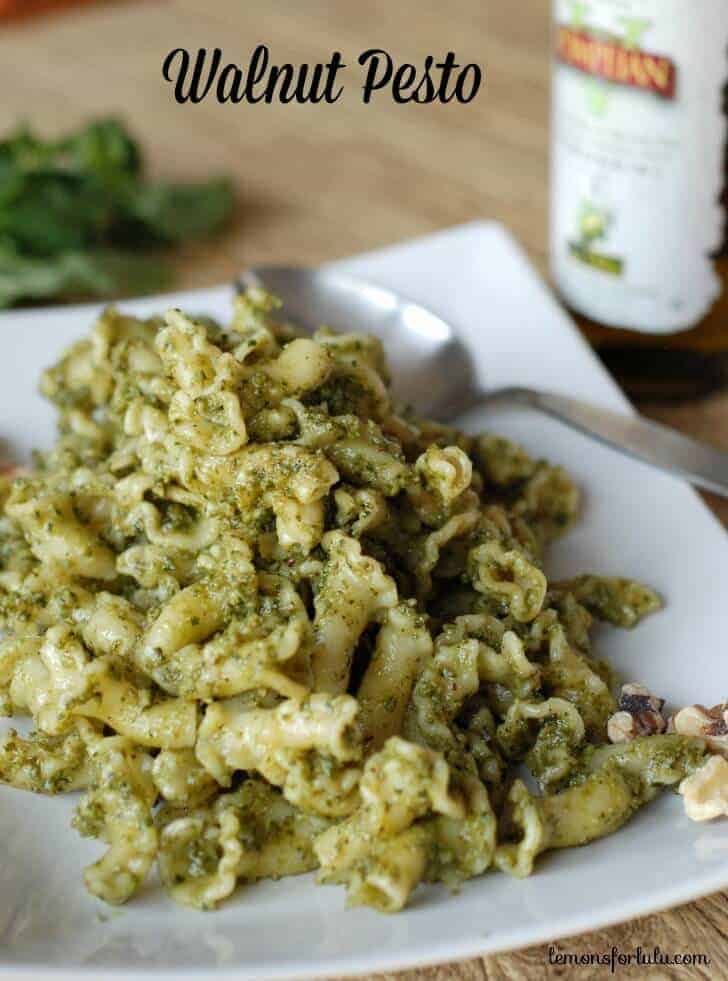 I'm fortunate that my kids like vegetables.  In fact, they surprise me sometimes.  Edamame, spinach, avocados, broccoli and cauliflower are usually eaten with voracity.  While they don't LOVE asparagus and brussels sprouts, they do eat them without many complaints.  In fact, I started to feel a little cocky about the variety of foods my kids will ingest.  I started dreaming up dinners with flavors that I hadn't enjoyed in so long!  Dinners full of sun dried tomatoes, goat cheese and pesto.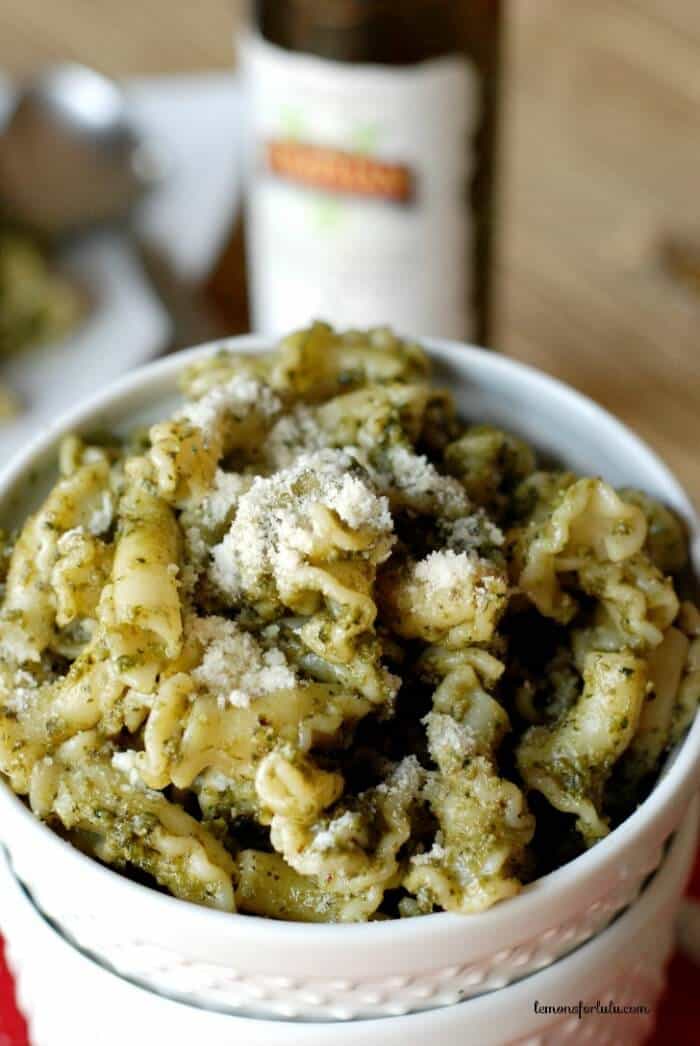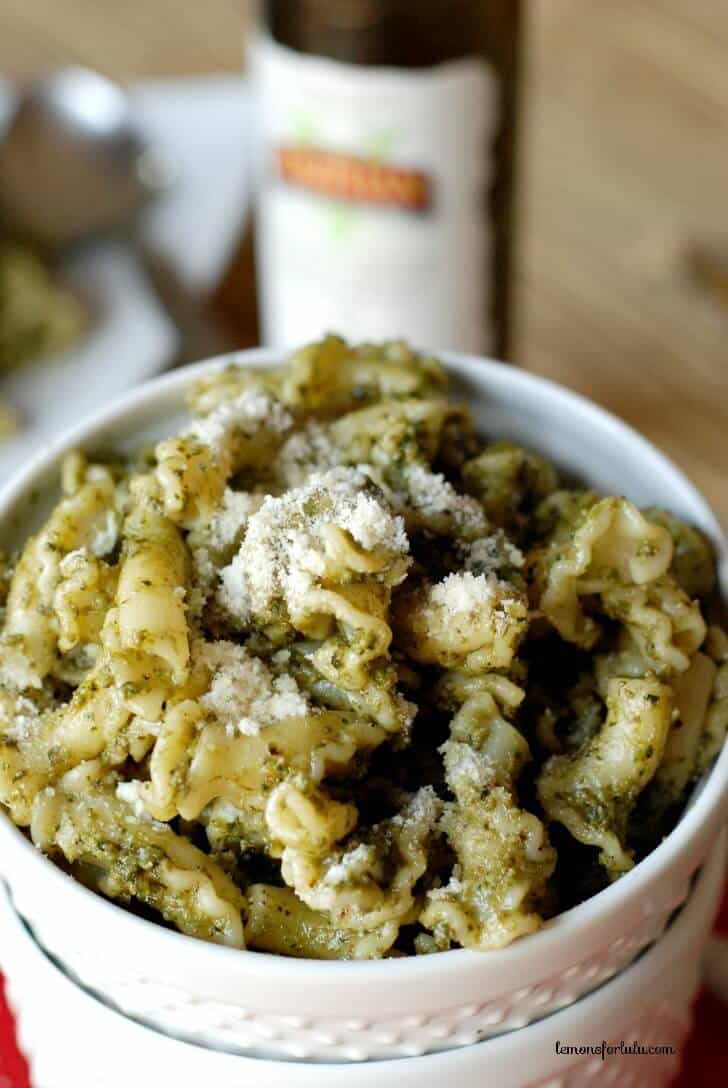 Then I found the new Pompeian Varietals Extra Virgin Olive Oils at the grocery store and I took that as a sign.  I grabbed some basil and some walnuts while I was at it.  I was making pesto gosh darn it!  I gleefully grabbed the food processor and began to toss in my ingredients all while my pasta was boiling away.   I noticed some funny looks from my kids as they were watching the pesto come together.  The pesto was clearly cause for concern, it was written all over their faces.
You know the moment when someone is pleasantly surprised by something they eat?  Their foreheads rise as their eyes light up with unexpected pleasure?  Well that is exactly what happened at the dinner table.  Score one for me.  I feel liberated from my mac and cheese/chicken fingers shackles!  I can eat like an adult again!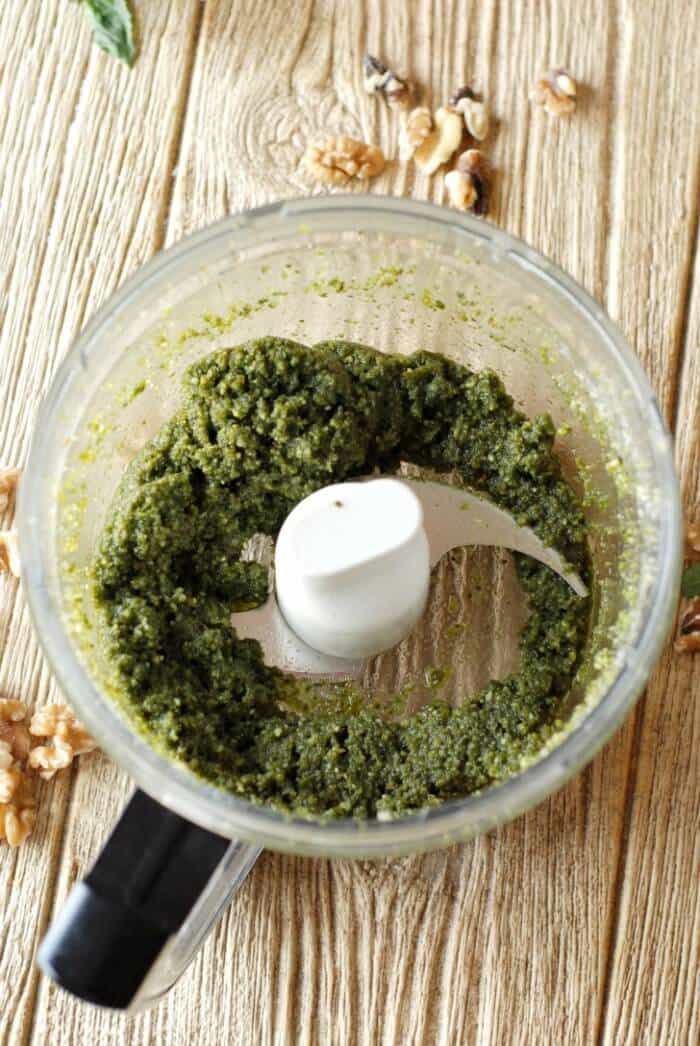 Let's LOAD UP ON PASTA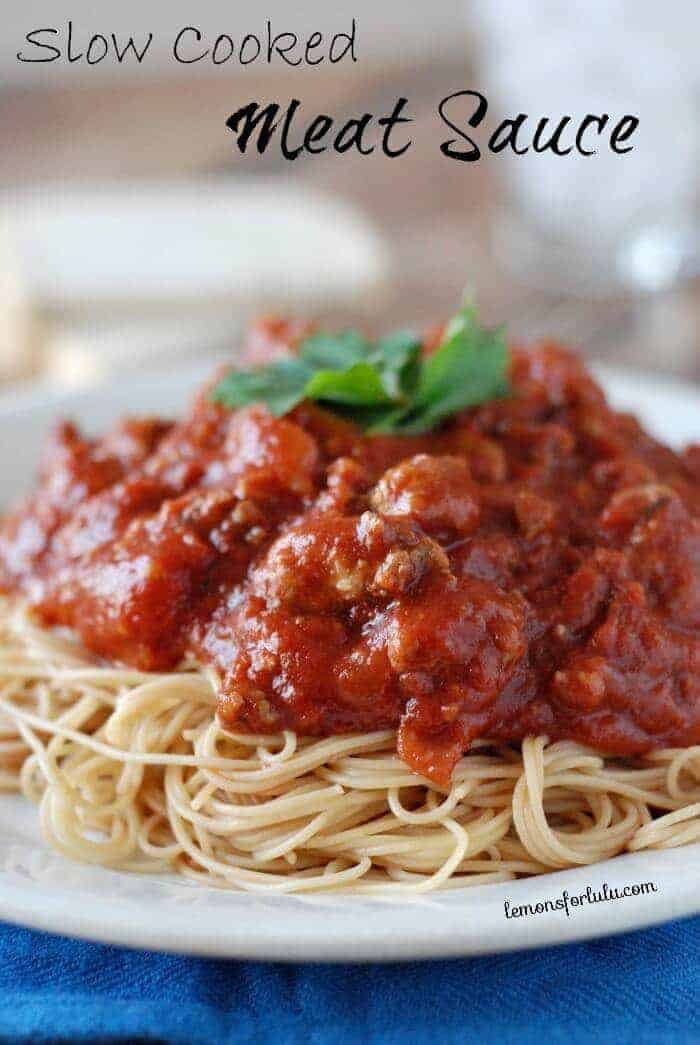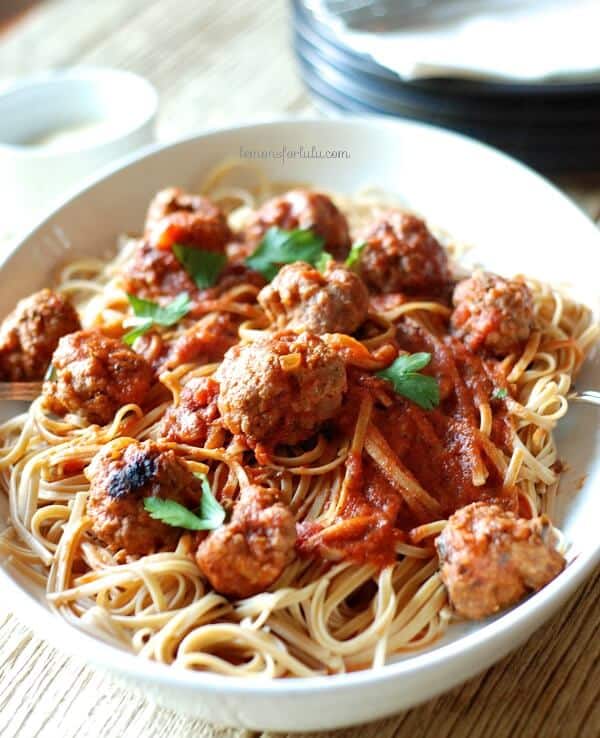 NEVER MISS A RECIPE! SUBSCRIBE TO MY EMAIL TODAY!
FOLLOW ME:
FACEBOOK | TWITTER| GOOGLE +| BLOGLOVIN | INSTAGRAM
Ingredients
3/4

cup toasted walnuts

2

cups torn basil leaves

1/2

cup grated Parmesan

2

clove garlic, minced

1/3

cup olive oil

1/2

teaspoon salt

1/4

cup hot water (pasta water is the best)
Instructions
In a food processor combine walnuts, basil leaves, Parmesan and garlic. With the motor running, slowly drizzle in olive oil. Season with salt. Add water at the end until you achieve the desired consistency. If combing with pasta, use the pasta water instead.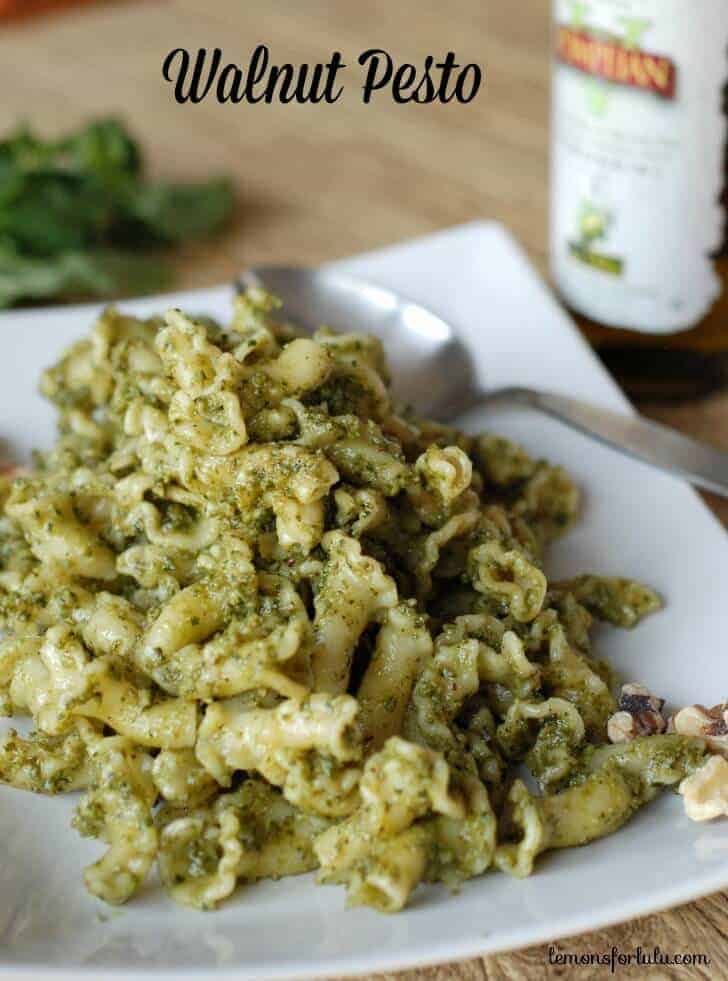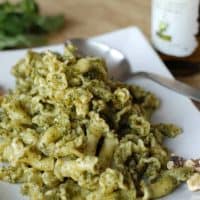 This is a sponsored post written by me on behalf of Pompeian.