This is a sponsored post.   While I have been compensated for my time, all opinions are my own.
Rich chocolate ice cream and marshmallow fluff are blended with creamy chocolate milk 
for the ultimate milkshake!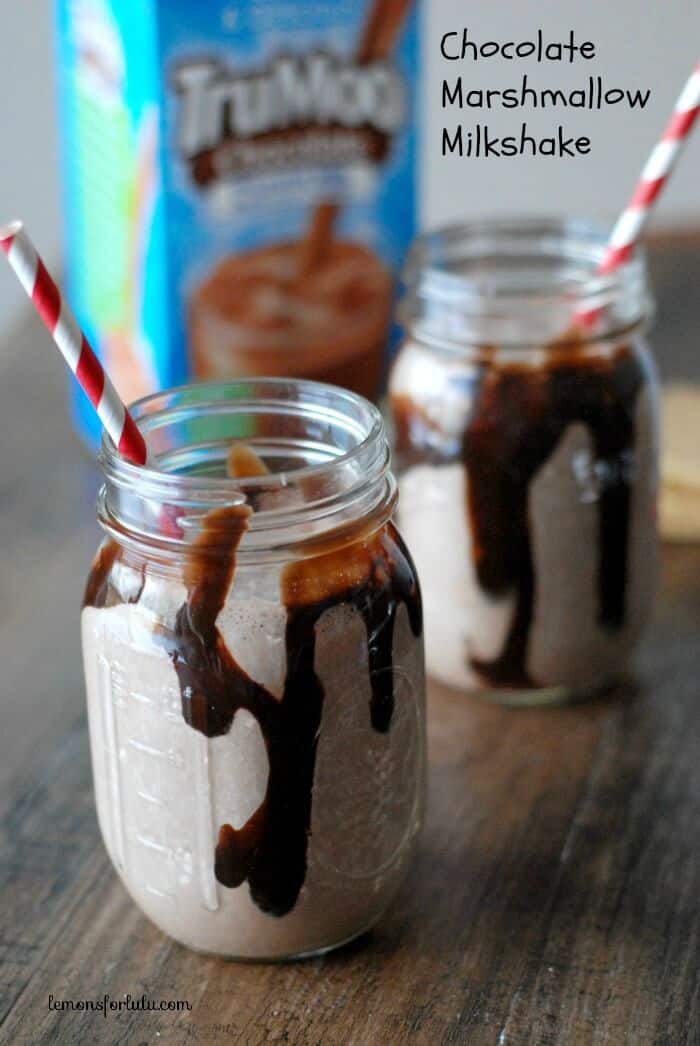 My five year old constantly asks me to play the guessing game.  It goes like this:  "who do you think I like more, Pocahontas or Snow White?"  We go round and round all day.  She never seems to run out of questions to ask me, and I guess I never run out of answers to give her.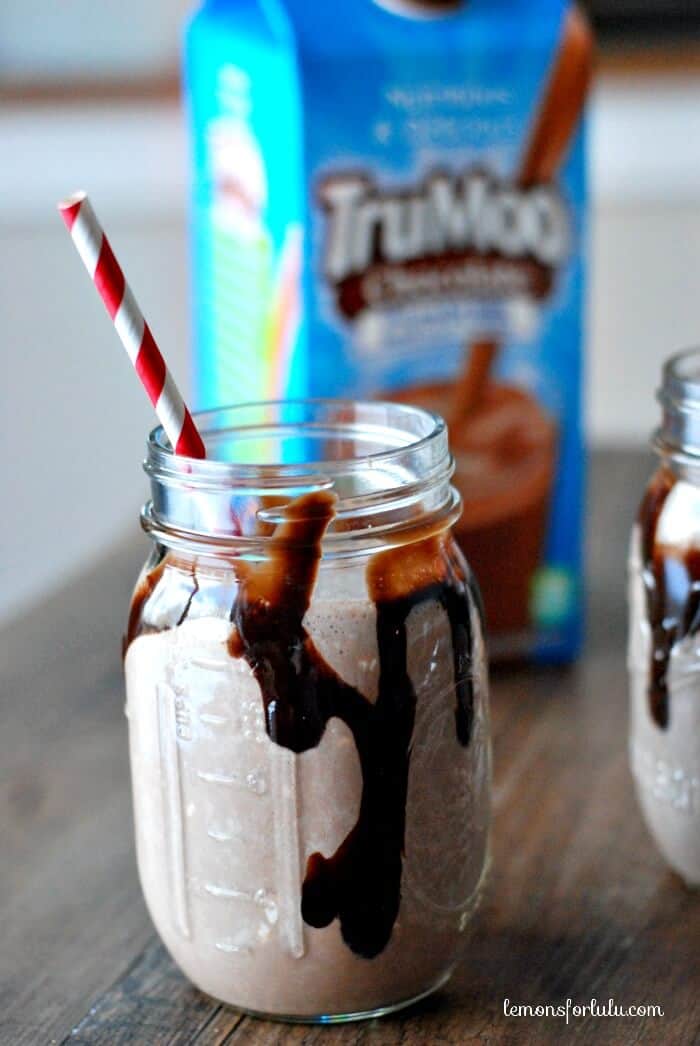 Today's questions were: "what do you think I like more, my left or my right?"  "Do I want another M & M or not?"  After giving her my answers, she gave me a wide-eyed surprised look and said "mom, you are really good at this!"  I had to stifle my laugh, OF COURSE I'm good at this.  I'm mom, I know everything!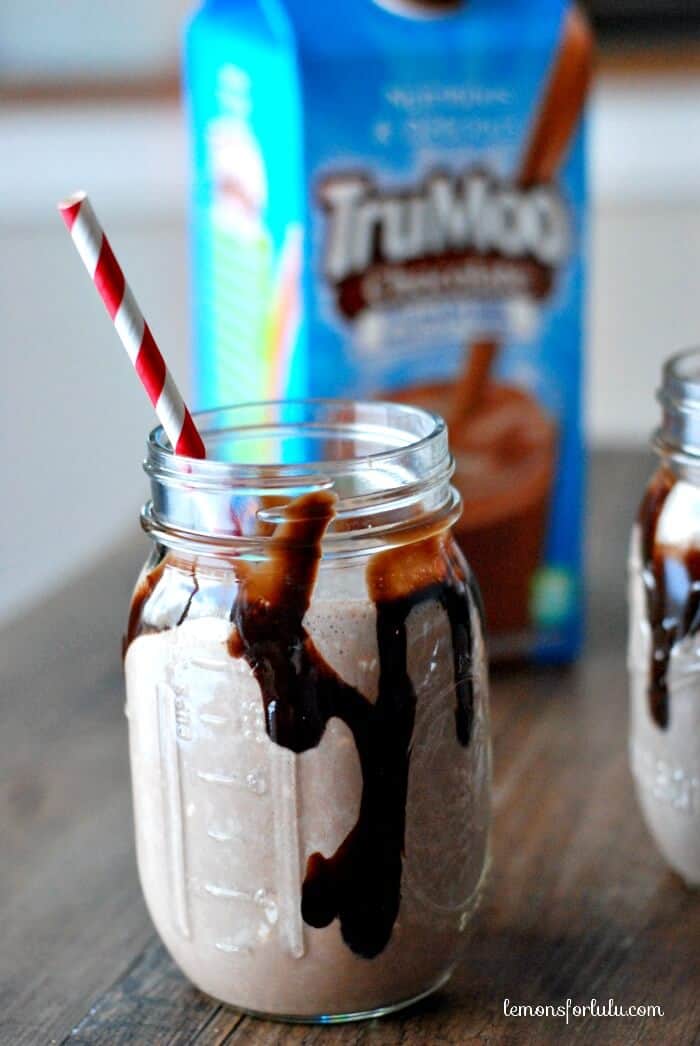 After a day full of Q and A, my daughter's last question to me was "what do I like better, white milk or chocolate milk?"  As if I didn't know the answer to that one!  Chocolate Milk!!
We've been drinking lots of chocolate milk lately, especially TruMoo chocolate milk!  Every time the kids come in from the snow they enjoy it warmed up in their favorite mugs!  And then they have a tall glass with their snacks in the afternoon!
TruMoo has a special flavor just in time for Valentine's Day!  TruMoo Chocolate Marshmallow is perfect for snuggling up by the fire!  This flavor is available now at your local Target store!
I treated the kids to a Marshmallow Chocolate Milkshake today!  Aside from the taste, what I love about TruMoo Chocolate Marshmallow Milk is the fact that it is made with fresh white milk sourced from regional dairies around the country – pure cocoa and just enough natural sugar to make it taste great.
Nutritious and Delicious!
TruMoo Milk contains no artificial growth hormones and no high fructose corn syrup.
Everyone in the family can enjoy TruMoo Chocolate Marshmallow hot or cold!   It's available in the dairy section at grocery stores nationwide through the month of February.
NEVER MISS A RECIPE! SUBSCRIBE TO MY EMAIL TODAY!
FOLLOW ME:
FACEBOOK | TWITTER| GOOGLE +| BLOGLOVIN | INSTAGRAM
TruMoo Marshmallow Chocolate Milkshake #TruMoo
Ingredients
5

scoops chocolate ice cream

1 1/4

cups TruMoo Chocolate Marshmallow Milk

1/2

cup marshmallow fluff

2

tablespoon chocolate syrup
Instructions
Prepare two glasses by drizzling chocolate syrup around inside edges of glasses.
In a blender, combine ice cream, chocolate milk and marshmallow fluff. Blend until creamy. Pour and enjoy!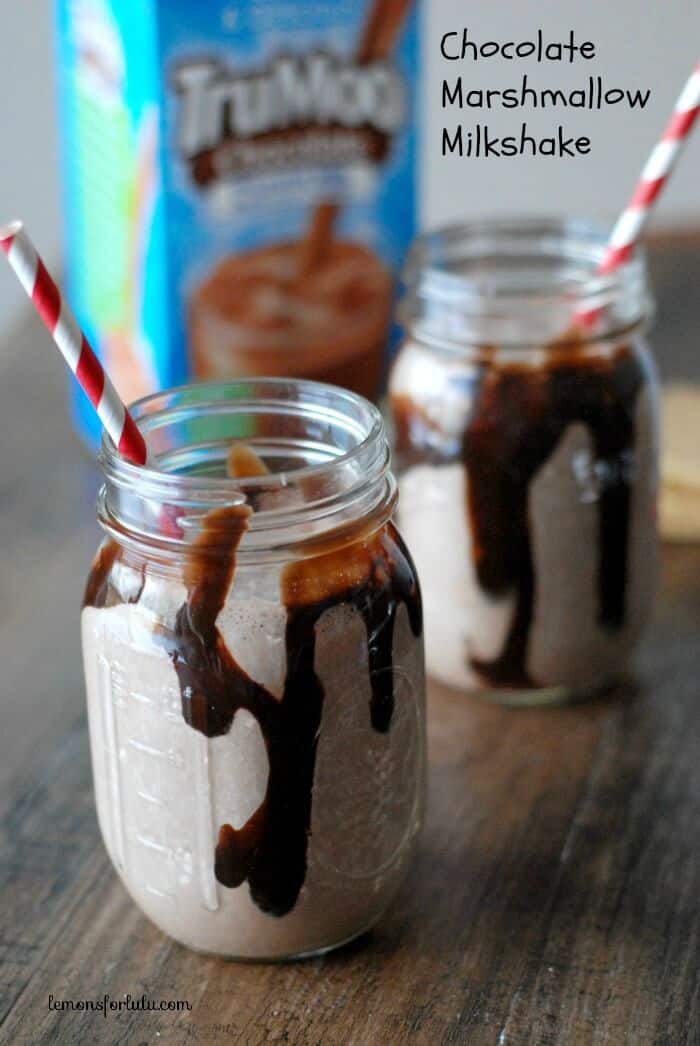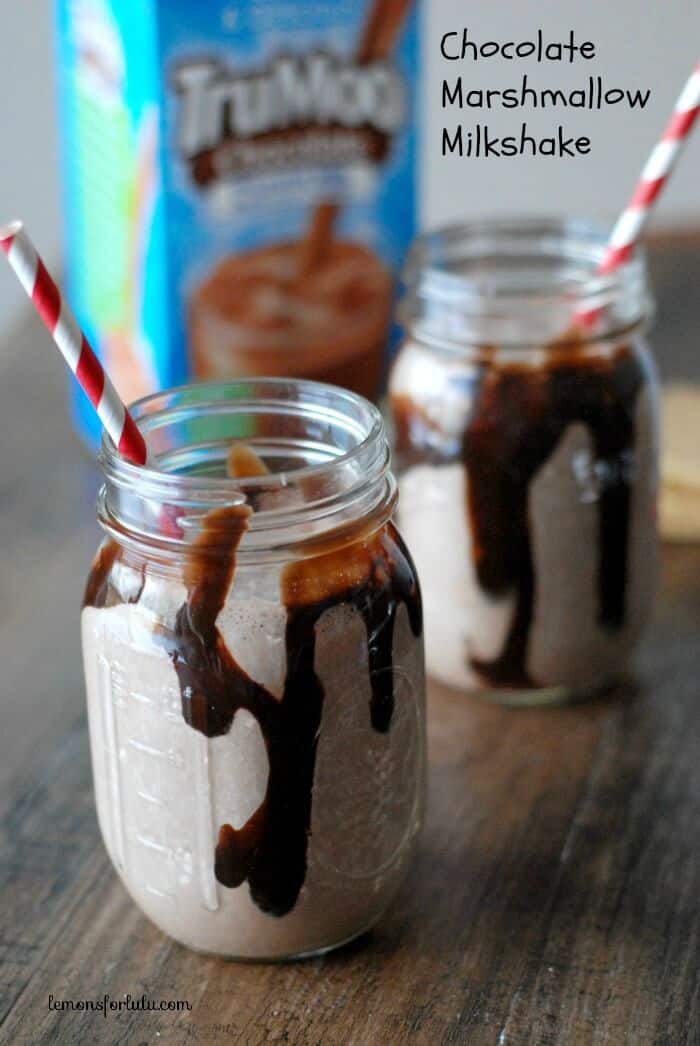 CONNECT WITH TRUMOO!
FACEBOOK | WEBSITE | TWITTER| STORE LOCATOR