Why settle for single chocolate when you can have a triple chocolate shake?  The chocolate donut really makes this shake taste extraordinary!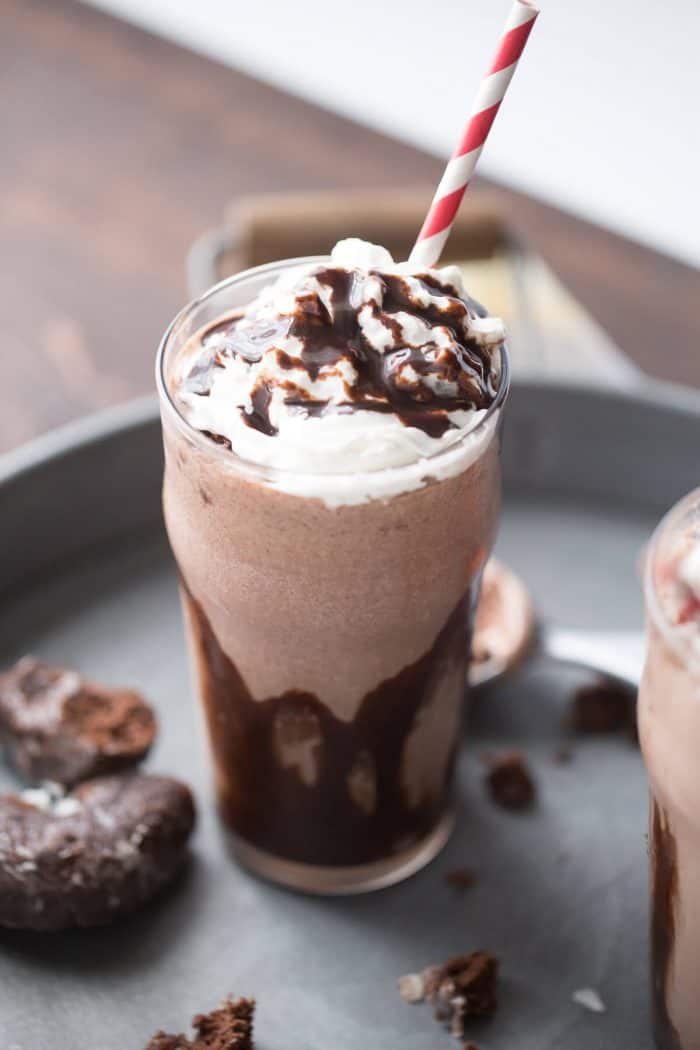 I don't eat a lot of desserts these days.  I don't crave them as much as I did pre-blog.  I've made so many sweets over the years; I think my sweet tooth has become immune.  I know I post quite a few cakes and pies, but that isn't real life around here.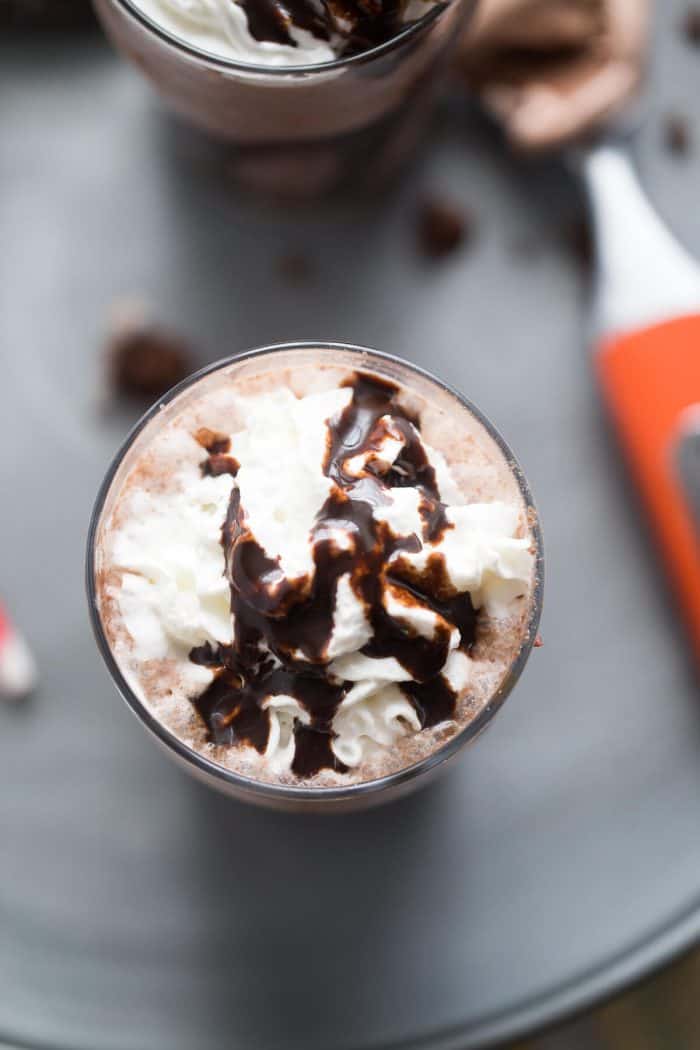 When I do crave something sweet, I tend to want instant gratification.  Cakes, cookies, and pies are great, but it's the waiting that's hard.  That's why I turn to ice cream; specifically milkshakes.  Milkshakes give me that instant indulgence that cakes cannot.  The best part about milkshakes are the endless possibilities. You can add anything to milkshakes.  I've added peanut butter, Nutella, Biscoff, nuts, cookies, and my favorite; booze.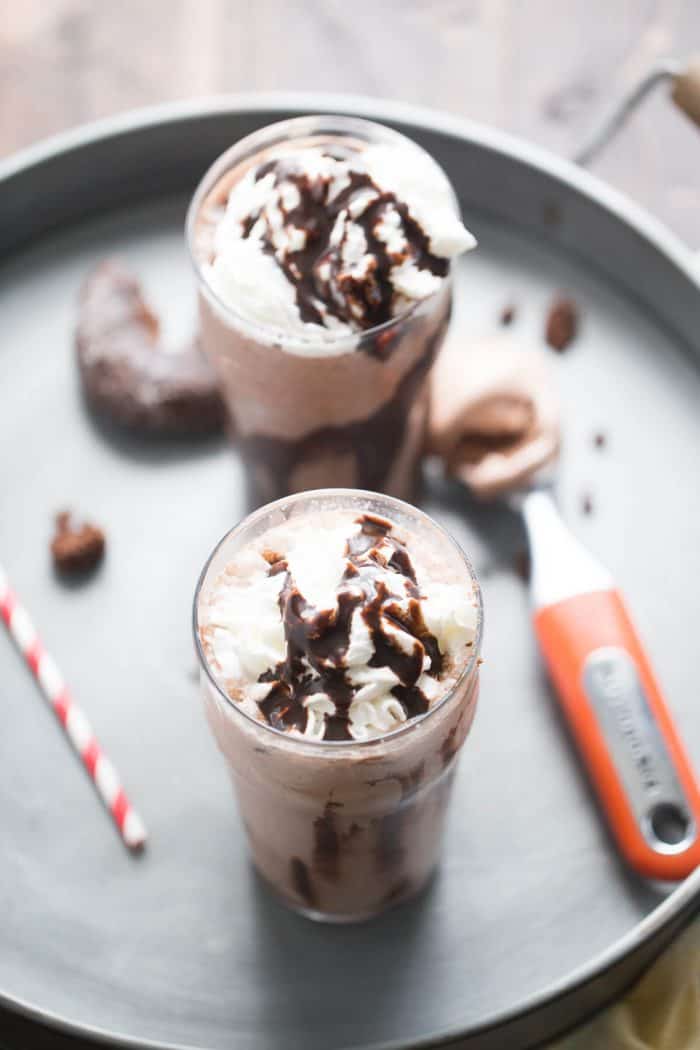 Today's recipe is special.  My super talented and creative friend Hayley from The Domestic Rebel has a cookbook coming out RIGHT NOW! Out of the Box, Desserts is her baby, and I am lucky enough to have received a copy an advance.  There are so many tempting recipes in this book, and every one of them is easy enough for the novice baker, but creative enough for the avid baker.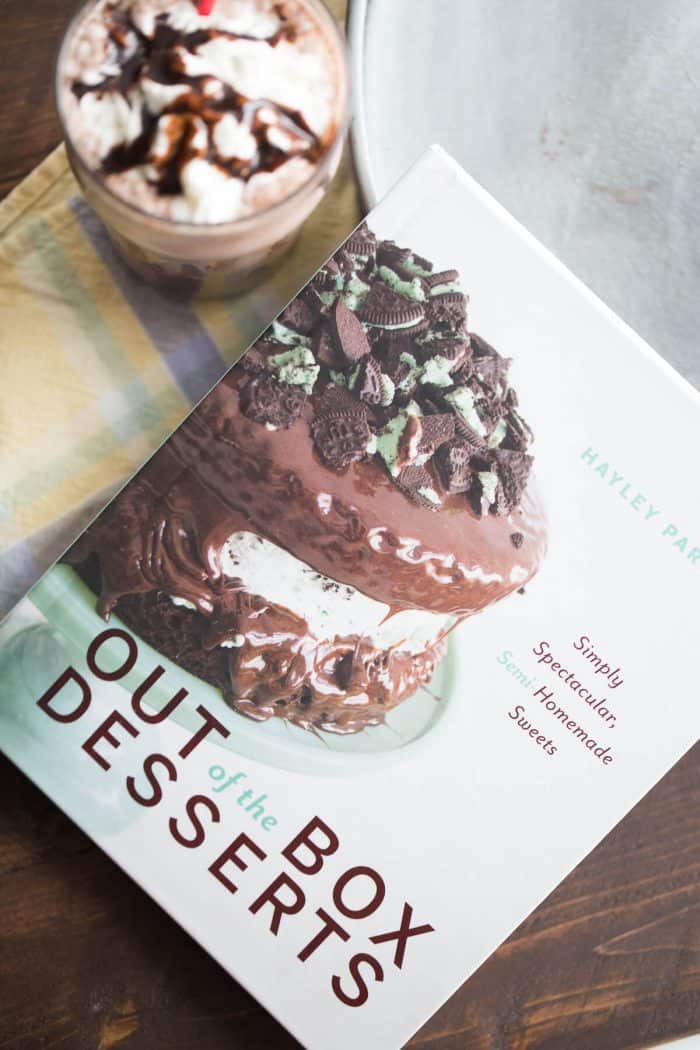 I was drawn to the Triple Chocolate Donut Milkshake because triple chocolate anything is a winner to me!  This milkshake was stunning!  Chocolate ice cream, chocolate milk and wait for it…chocolate donuts are blended to create a decadent milkshake that is exactly what I need when I want a dessert that instantly satisfies!
I'll save baking those cakes and pies another day.  Today it's all about sitting back and relaxing with this ultra-rich, creamy, chocolaty, milkshake!  Grab a tall glass and a thick straw to make your own, you are going to want one too!
Triple Chocolate Donut Shake
Ingredients
5

chocolate frosted chocolate cake donuts, divided

2

cups chocolate ice cream

1 1/2

cups chocolate milk

chocolate syrup

whipped cream
Instructions
Break apart 3 of the chocolate donuts into pieces and place in a blender along with the ice cream and milk. Blend on high for 30 seconds or so; or until combined and smooth. Add more milk if you prefer a thinner milkshake.
Drizzle the chocolate syrup into your glasses, swirling to coat. Fill glasses with the milkshake. Roughly chop the remaining donuts and place them on top of your milkshake along with whipped cream. Serve immediately.