Pineapple takes center stage in this spicy grilled ham and cheese!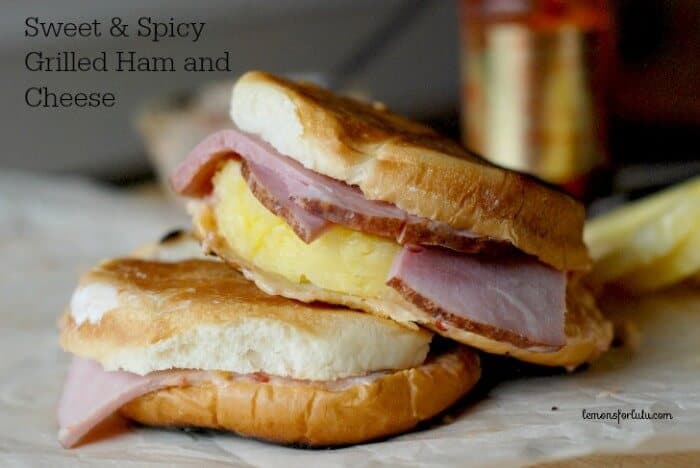 I cannot pinpoint exactly when I decided to added a little sweetness to my savory dishes.  But I've certainly become obsessed with it.   In the past several months I've combined smoky pork with the sweetness of pineapple, plump blueberries with basil,  and tart cherries on pizza.  And I'm just getting warmed up!  I think by combining the sweet and the savory all in one dish, keeps me from being indecisive.  I literally get the best of both worlds!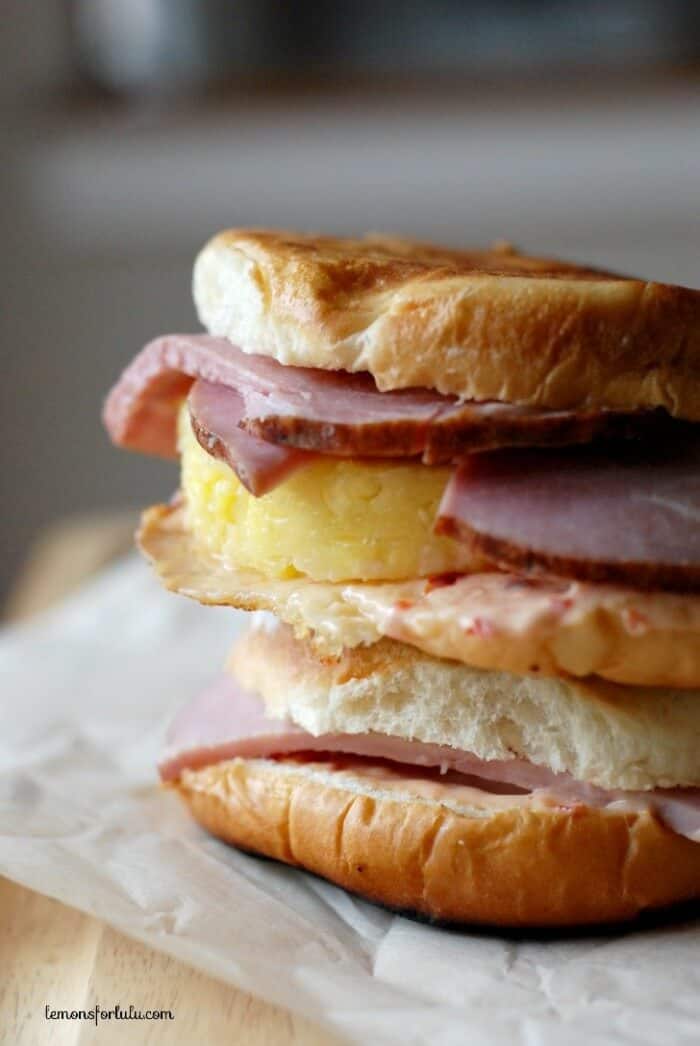 I may get a little crazy with sandwiches.   I am especially drawn to unusual combinations like the is Fontina and Chocolate Grilled Cheese or Turkey with Pumpkin Mayo.   And now I've done it again with this sweet and spicy grilled ham and cheese!  While ham and pineapple are no strangers, the addition of the Sambal Oelek makes this sandwich just a bit out of the ordinary.  Thick slices of ham are tucked inside a slighlty sweet Hawaiian roll along with creamy Havarti cheese.   The spicy mayo is the perfect counterpart for that thick, juicy pineapple ring.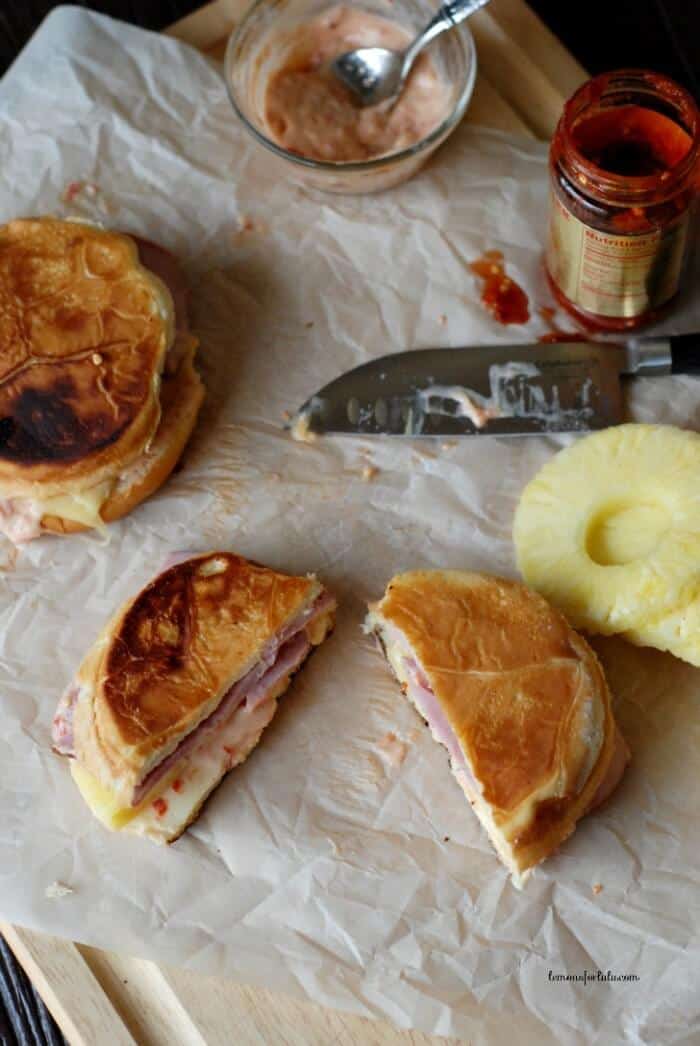 This sandwich has everything.  It's messy, sweet, spicy, tangy and juicy.  Everything a sandwich should be!   Want more?  Check out this recipe on Food Fanatic!
NEVER MISS A RECIPE! SUBSCRIBE TO MY EMAIL TODAY!
FOLLOW ME: