These peanut butter bars have a hint of graham crackers, fudgy center and are sprinkled with mini marshmallows!  A S'mores flavored dessert!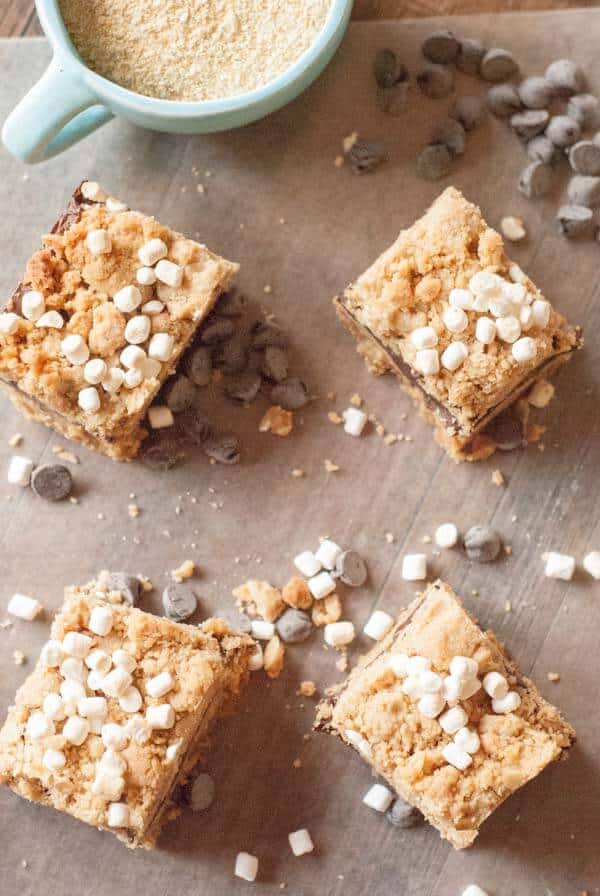 When our kids were given iPods as gifts, it was with the understanding that we would monitor everything they did.  Our oldest kids are 10 and 9 and 5 and are quite naive and innocent.  However, I wanted to establish the house rule now that mom is always watching.
Recently the kids have discovered the ability to text.  This is good and bad for me.  Good because I can see what they are texting; bad because my phone buzzes every 3.2 seconds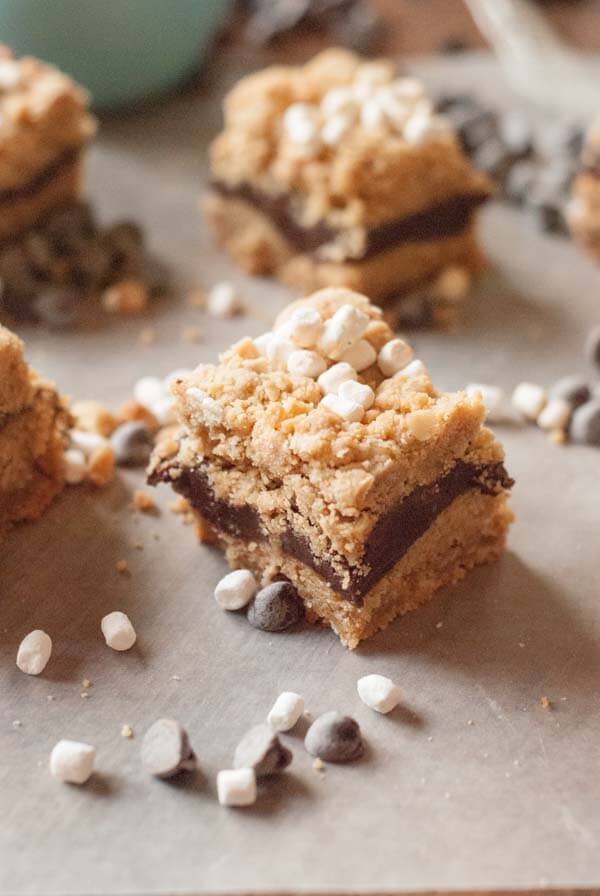 This is what was happening as I was baking up these peanut butter bars.  I found myself stopping to check my texts only to find "hi", "hi" "hi" "hi" going back and forth between my kids who are sitting exactly two feet from one another.  This stimulating conversation went on and on until my son discovered the emoticons.  Then all bets were off.  After several words spelled with the poop emoticon I figured it was time to shut down the text feature.
I called them into the kitchen to sample these freshly baked peanut butter bars!  These aren't ordinary peanut butter bars however, these are S'mores peanut butter bars!  The batter is heavy with peanut butter flavor and has graham cracker crumbs swirled in.  There is a rich layer of chocolate fudge holding together the top and bottom peanut butter layers.  Mini marshmallows stud the very top!
Before long, the kids were happily munching their peanut butter bars while laughing and talking to one another.  Yes, they were actually talking to each other.  No iPods, no emoticons, just real conversation, just as it should be!
 S'MORES ARE NOT JUST FOR CAMPFIRES!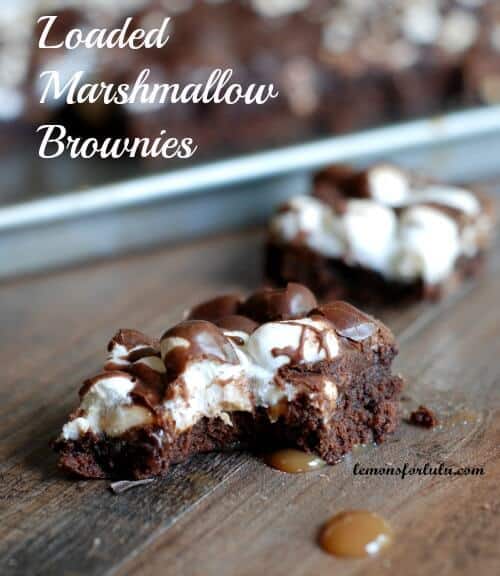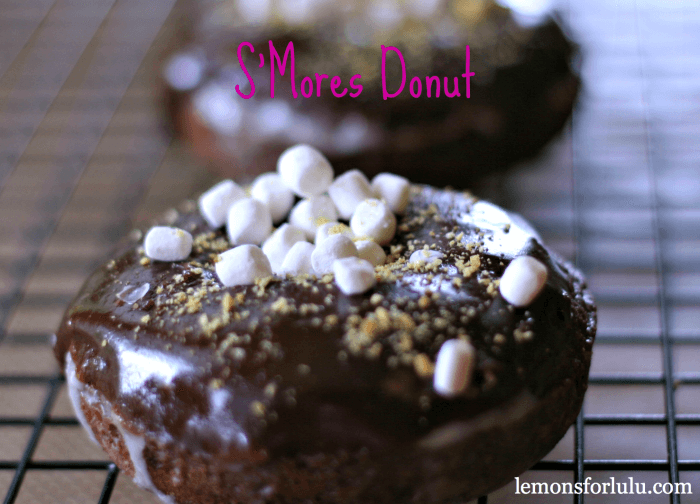 NEVER MISS A RECIPE! SUBSCRIBE TO MY EMAIL TODAY!
FOLLOW ME:
FACEBOOK | TWITTER| GOOGLE +| BLOGLOVIN | INSTAGRAM
S'mores Peanut Butter Bars
Ingredients
1

cup butter, softened

2

cups brown sugar

4

teaspoons vanilla, divided

2

cups peanut butter

2 1/2

cup flour

1

teaspoon salt

1

teaspoon baking powder

1 1/2

cup oats

1

cup graham cracker crumbs

1 14

oz can sweetened condensed milk

1 1/2

cup semi sweet chocolate chips

2

tablespoon butter

1/2

teaspoon salt

1

cup mini marshmallows
Instructions
In a mixer, beat together butter and sugar until creamy. Add eggs and 2 teaspoons of vanilla, mix well. Beat in peanut butter until smooth. In a seperate bowl, combine flour, salt and baking soda. Carefully add to peanut butter mixture until fully incorporated. Stir in oats and graham cracker crumbs.
In a small saucepan, melt butter, milk and chocolate over medium heat. Stir until melted and smooth. Remove from heat and stir in remaining 2 teaspoons of vanilla.
Spray a 9 x 13 pan. Press 2/3 of the peanut butter batter into the pan. Pour chocolate over batter. Crumble remaining batter over chocolate and then sprinkle mini marshmallows over crumbles. Gently press down with your fingers.
Bake in a 350 defree preheated oven for 30 minutes. Let cool on a wire rack.