This S'mores Martini is an easy and fun cocktail that is fabulous all year long!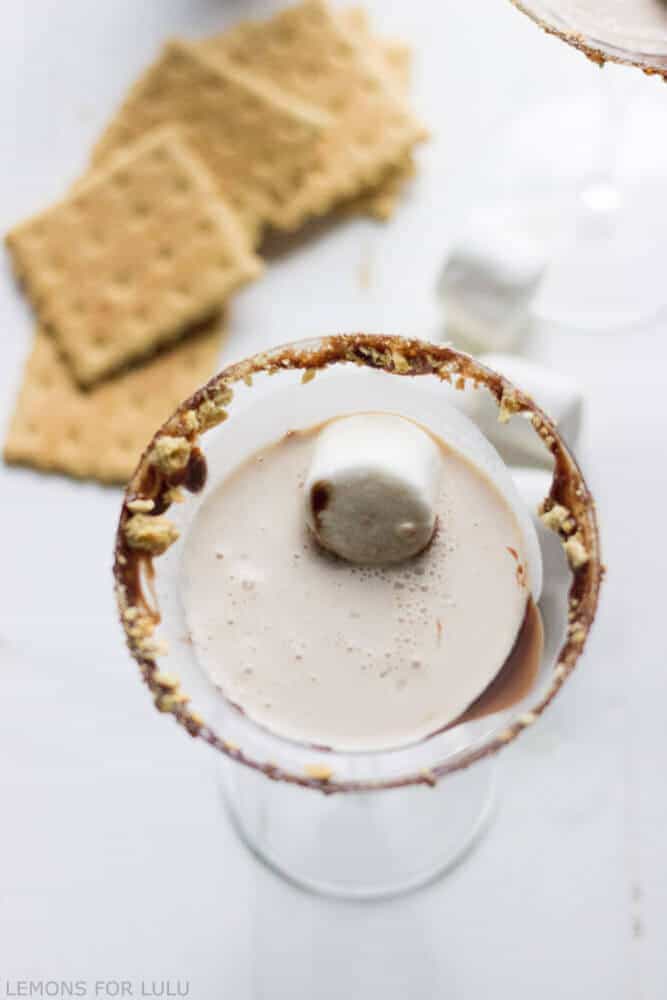 I was recently asked to review  Back Around the Table: An "In the Kitchen with David" Cookbook and I have to say, I love this book (read on to see why).  I am so happy to add a new family cookbook to our rotation.  My love for cookbooks goes way back.  I mean as far as kindergarten.  I remember my kindergarten teacher had all of us write down a recipe from our family.  The idea was that she would then put all the recipes from the class into lovely books that we could give to our mothers for Mother's Day.  I don't know about the five-year olds in your life, but most five-year olds are not very proficient at writing recipes.  In fact, as a five-year old, I could barely read, let alone write a recipe.
I remember the recipe I chose for my book was pizza.  My recipe went something like this: spread out your dough, unwrap cheese slices, put cheese on your dough, bake and cut pizza into large triangles.  I was so proud of that recipe.  I do not remember my mom's reaction (I was too busy daydreaming about all the other recipes I could write), but I'm sure a big belly laugh was in there somewhere.  My only regret is that we no longer have that cookbook.  Those kinds of things are priceless.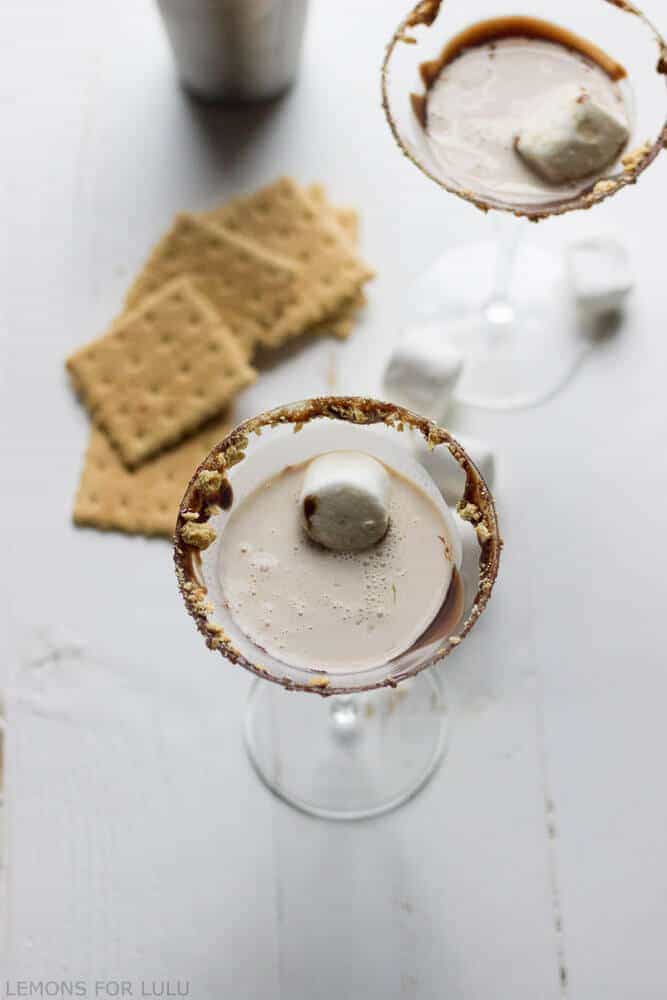 I still adore cookbooks.  Today, I find myself shopping for cookbooks my whole family will enjoy.  I'm not just searching for books with good food, but books with recipes that will get my kids cooking in the kitchen with me.  My three kids, ages 11, 9, and 6 all love to cook.  I love the family time that cooking together gives us.  Each person has their job, we talk, we laugh and then the best part is we all get to eat what we made with our own hands.
In this cookbook, David Venable (QVC's Resident Foodie) has compiled a collection of easy and delicious recipes.  What I loved about this book was the range of recipes.  You can find recipes for comfort food, quick and easy recipes, recipes for the grill and party food.  There is even a chapter on kitchen appliances as well as a bonus holiday chapter.  The best thing about this book is that most of the recipes have a short list of simple, readily available ingredients.  This is huge for those of us who want good food for our families but don't have hours to put into our meal.  My family loved the recipes we sampled from the book, especially the Cincinnati Chili, (we take chili seriously in the household).
While I normally gravitate towards family friendly food, I was intrigued by some of the recipes in the Shake and Stir chapter, specifically David's very adult, very delicious S'mores Martini.  I have not made a martini before, so if I can do it, anyone can do it!  This recipe calls for marshmallow vodka and adult chocolate milk!  How could this be anything but amazing?  A simple chocolate swirl, graham cracker crumbs and a toasted marshmallow make this martini taste more like dessert than a drink!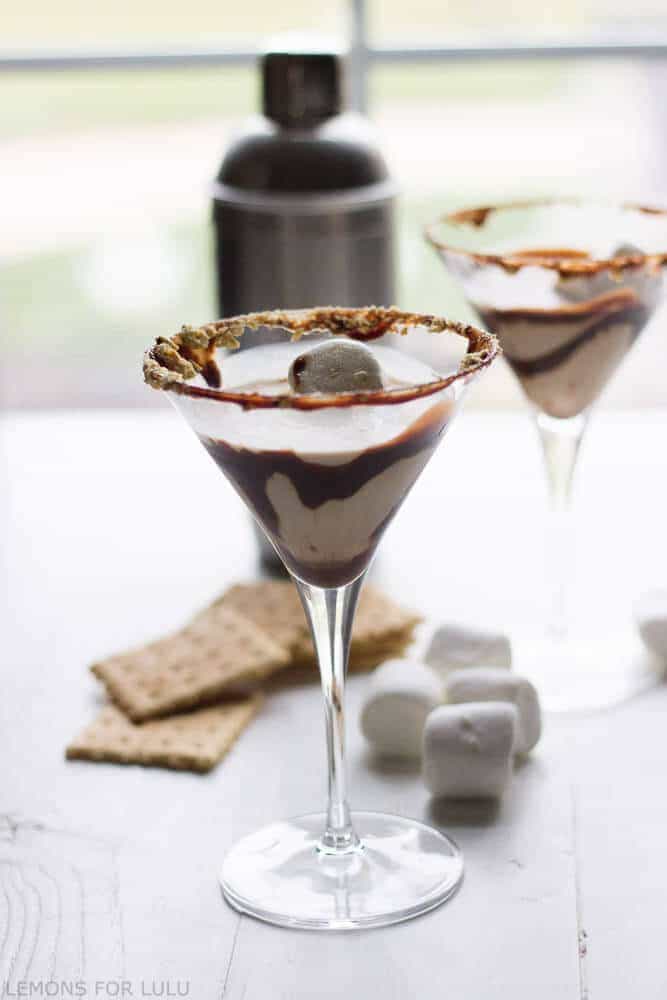 I'm happy to have a cookbook that appeals to all my tastes; whether I'm in the mood for comforting family food or sophisticated food for adults!
2
adjust servings
This Sâ??mores Martini has adult chocolate milk and marshmallow vodka, a fun adult style treat!
Ingredients
1/4

cup chocolate syrup

2

graham crackers, finely crushed

2

marshmallows

1/4

cup marshmallow vodka

1/4

cup Adult Chocolate Milk

1/4

cup heavy cream
Instructions
Place 3 tablespoons of chocolate syrup on a plate. Top another plate with your crushed graham crackers. Dip the rims of your martini glass in chocolate sauce, then dip into graham crackers. Turn glasses upright and swirl remainig chocolate sauce along sides of glass. Place glasses in freezer to set.
Place a skewer on each marshmallow. Heat a skillet over medium heat. Brown the flat side of each marshmallow for about 40-45 seconds.
Remove glasses from freezer and place marshmallow in each glass.
Fill a cocktail shaker halfway with ice, half the marshmallow vodka, half the chocolate milk and half of the cream. Shake well and strain mixture into one of the glasses. Repeat with the remainig ingredients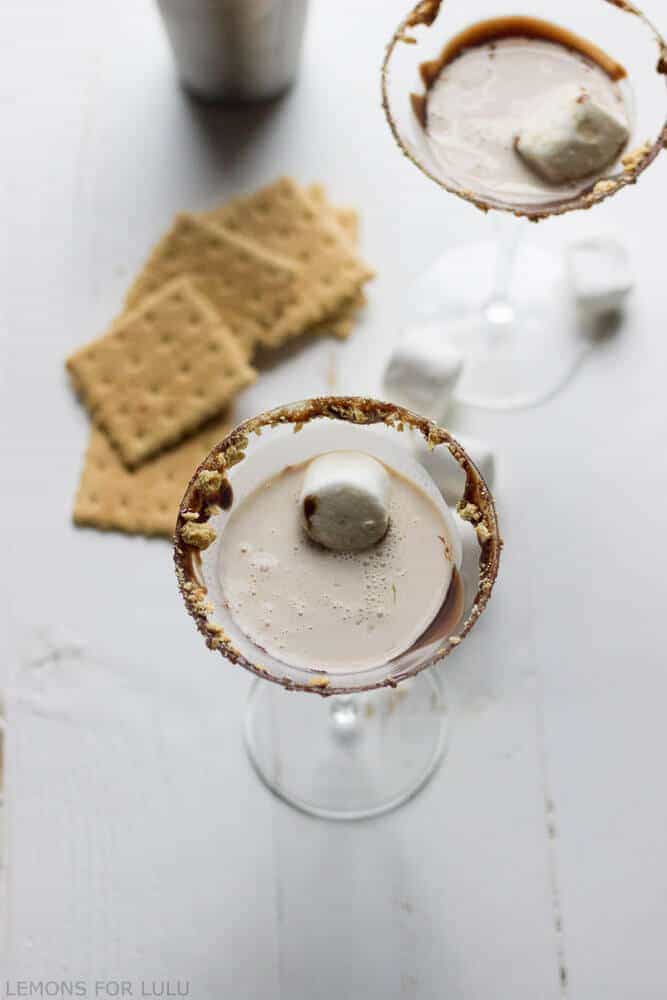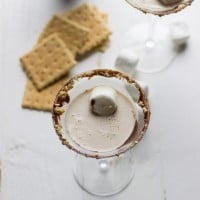 This is a sponsored conversation written by me on behalf of QVC. The opinions and text are all mine.