Saturday Share With Us is here!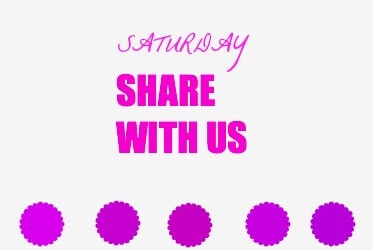 Thank you for joining me in my very first link party!
I want every one to stay and have a good time!
I know you've been working hard, now it's time to share what you've been doing with all of us!  Recipes and crafts are both welcome!
While following Lemons for Lulu would be appreciated, it is not mandatory.
Please take some time to comment on some of the projects you see here today, we all LOVE comments!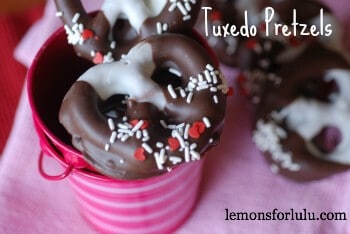 Since it IS  Saturday Share With Us , I'll share first.  I made "tuxedo" pretzels.  I dipped thick pretzels in both white and milk chocolates to create a tuxedo effect.   Because Valentine's Day is around the corner, I spruced up these pretzels with some heart sprinkles!
I'm excited to be a recipe contributor for The Review Wire.  The Review Wire is a fabulous site that helps you find the best deals!  They do product reviews and give aways too!  You have to check them out!  You'll also find the recipe for my tuxedo pretzels!
And now, it's your turn to share!