Samoa Girl Scout Cookie a favorite? Then you will love these mini cinnamon rolls!
Crescent rolls are filled with cinnamon and sugar, baked then topped with a smooth caramel frosting, toasted coconut and chocolate!
Are you following on Bloglovin?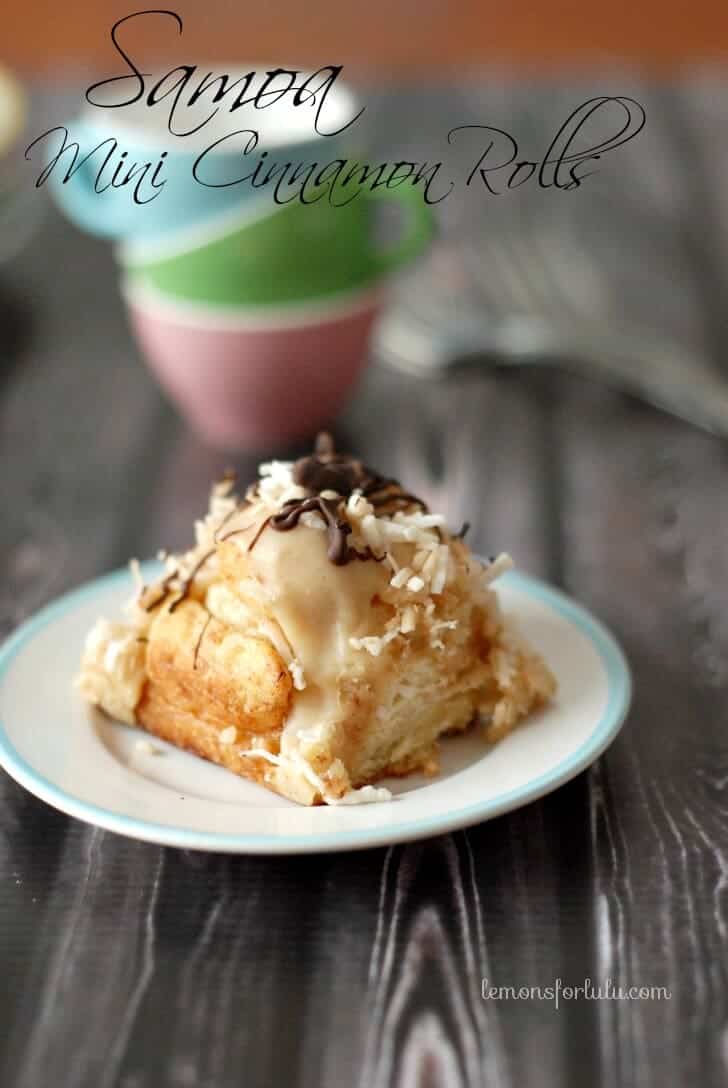 When I was a kid, I distinctly remember wishing that I never had to stop to eat or sleep. All I wanted to do is play and those two things just got in the way. By the time I got into high school, I wanted to sleep more but my mother was very unsympathetic to my teenage plight. Sleeping in was never an option with her. If she and my dad were up, then I was up. In hindsight, that was just foreshadowing for my sleep patterns in the future. I had no choice but to become a morning person.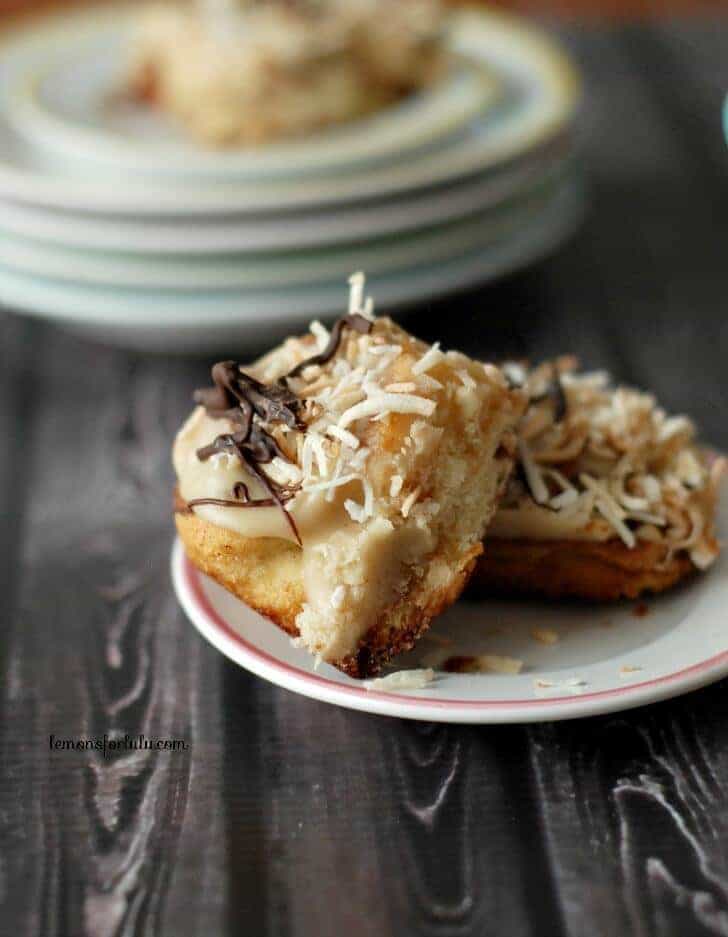 In college, night time simply marked the separation between classes. Sometimes there was no separation, one day often bled into the next. If I were smart, I would have slept more. It wasn't long before I was working full time and living the corporate 9-5 life. Although I could sleep in on the weekends, I didn't because I was eager to get things done. What a fool.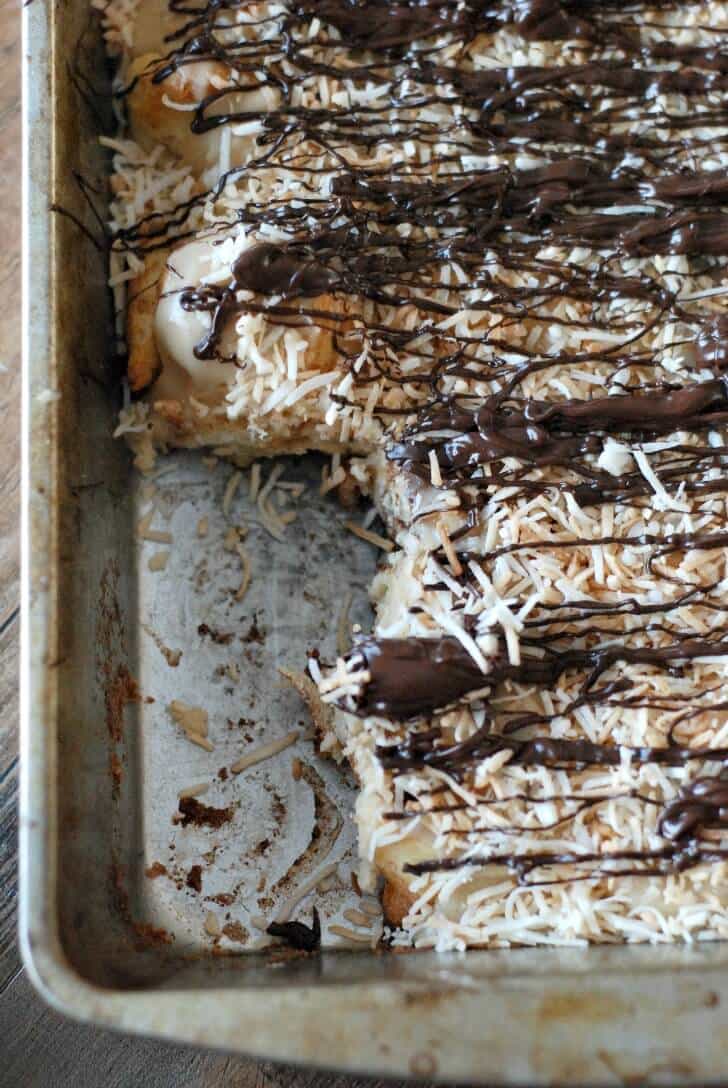 Then kids came. Sleep became elusive. The less I had it, the more I obsessed over it. I would stare at my napping babies and wonder if I'd have sleep again? I fantasized about sleeping in on the weekends. I fought with my husband over who deserved to sleep more (I did). Good thing I had "morning person training" in my youth. We weren't blessed with big sleepers so I was always up early with the little ones. Although my kids are no longer babies, I'm still up early. I find my sleep is still interrupted by someone having those 4 a.m. scary dreams. Sometimes I just wake up in anticipation of someone waking up with those 4 a.m. scary dreams. I still envy my husband's ability to sleep through everything.
My body has somewhat adapted to needing less sleep. My mind however, still believes that one day I will find a slumbering paradise where I go to bed early and sleep far into the day. In paradise I wake up feeling refreshed and rejuvenated. I never have bags or dark circles under my eyes. I have the best night's sleep. I'm the one who sleeps through everything!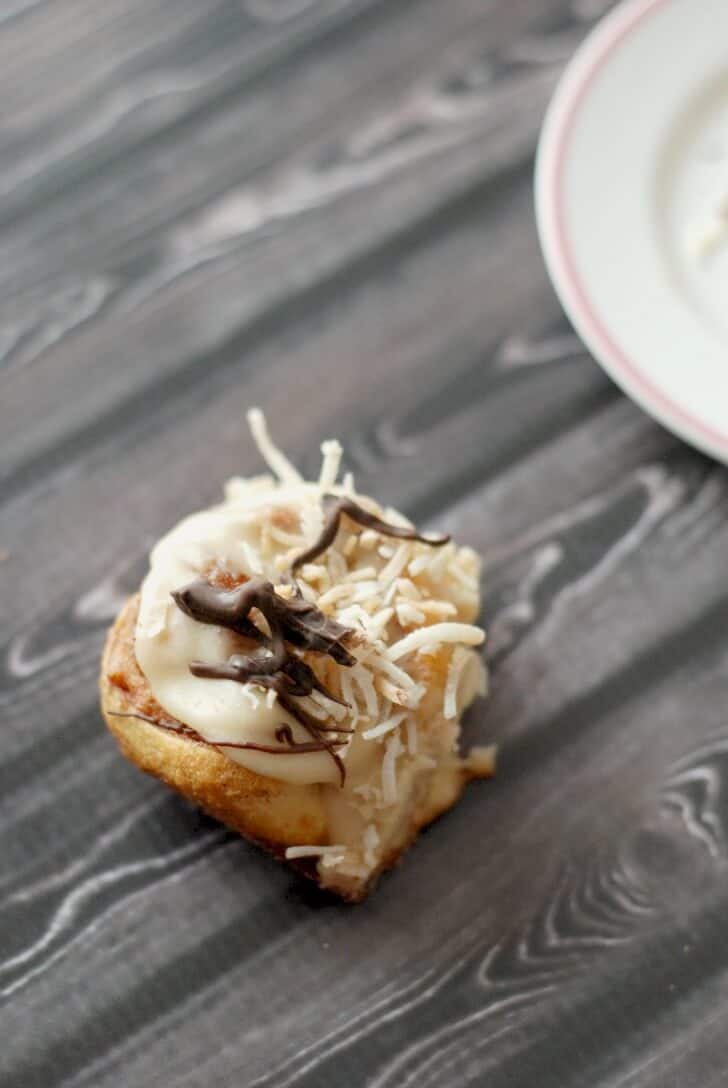 The one thing about being up early is you get your breakfast first. If breakfast is these Samoa cinnamon rolls, then you can be sure I want to be the first one up! Samoa's are my absolute favorite girl scout cookie flavor! Caramel and toasted coconut are the best combination (next to chocolate and peanut butter). These cinnamon rolls are bite sized but each one explodes with flavor. Flakey crescent rolls are filled with cinnamon sugar then baked to golden perfection. The rolls are then topped with a smooth, creamy caramel frosting. It wouldn't be Samoa without that toasted coconut! A drizzle of chocolate makes them complete.
With a breakfast like this, I look forward to being awoken at 4 a.m. It just gets me to these Samoa cinnamon rolls that much sooner!
GIRL SCOUT COOKIE FAVORITES: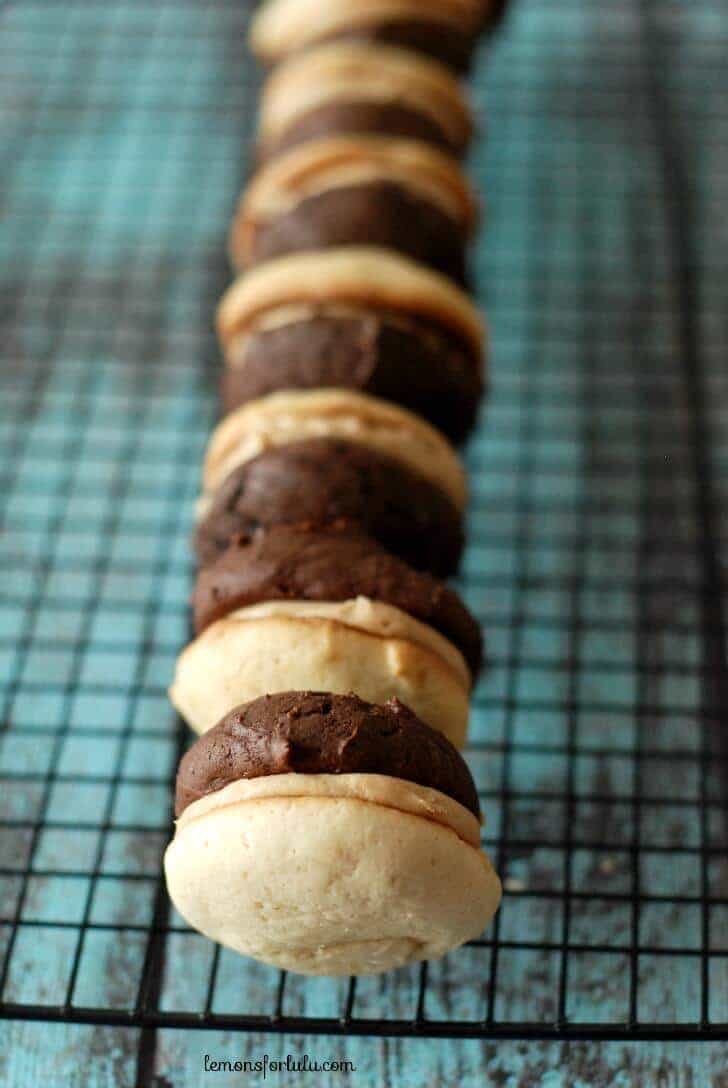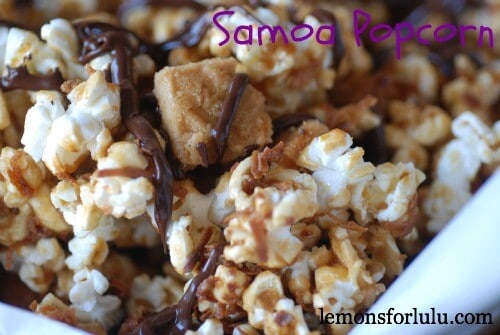 NEVER MISS A RECIPE! SUBSCRIBE TO MY EMAIL TODAY!
FOLLOW ME:
FACEBOOK | TWITTER| GOOGLE +| BLOGLOVIN | INSTAGRAM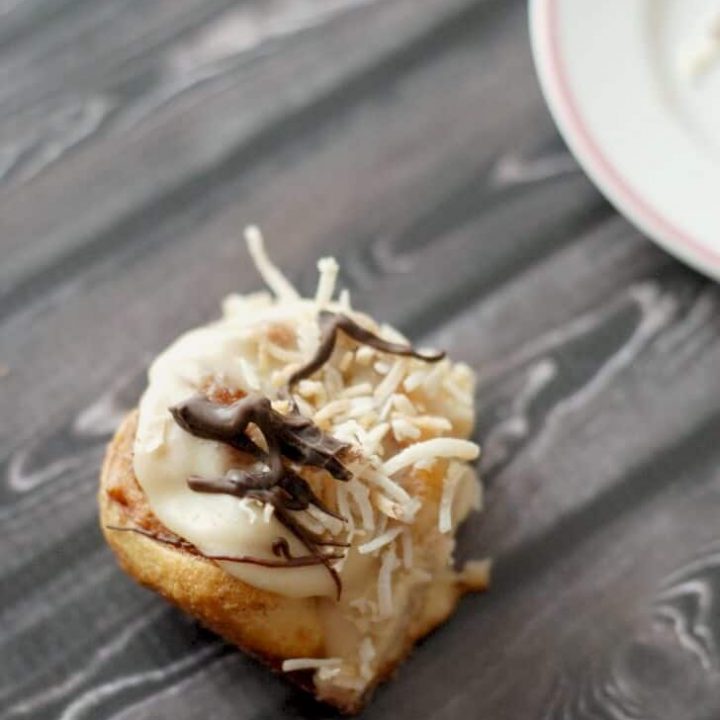 Samoa Mini Cinnamon Rolls
Additional Time:
20 minutes
Crescent rolls are filled with cinnamon and sugar, baked then topped with a smooth caramel frosting, toasted coconut and chocolate!
Ingredients
2 8oz package seamless crescent roll dough ( I used Pillsbury)
4 tablespoons brown sugar
4 teaspoon cinnamon
1/2 cup butter, melted
1/4 cup butter
1/4 cup brown sugar
pinch of salt
2 tablespoons milk
1/2 teaspoon vanilla
1 cup powdered sugar
2 cup coconut-toasted
1 cup semi-sweet chocolate chips
Instructions
Pre heat oven to 375. Roll out one can of dough. Brush with half of the melted butter.
In a small bowl, combine brown sugar and cinnamon. Sprinkle half of the sugar mixture over the dough. Starting with the long side, roll up dough. Cut into 12 portions and place rolls, cut side up into a greased 9 x 13 baking pan.
Repeat procedure with the second can of dough and remaining ingredients. Bake for 15-18 minutes or until golden. Let cool slightly.
While rolls are baking prepare frosting. In a saucepan melt butter and sugar together on low. Stir in salt. Cook for 2 minutes. Add milk. Remove from heat and stir in vanilla. Let cool before whisking in powdered sugar.
Pour frosting over warm rolls. Sprinkle toasted coconut over top of frosting, gently pressing coconut into frosting.
Melt chocolate chips and drizzle over coconut.
To toast coconut:
Pre heat oven to 300. Spread coconut in an even layer on a baking sheet. Toast coconut for 20 minutes, stirring every 5 minutes to prevent burning.
Nutrition Information
Yield

24
Serving Size

1 roll
Amount Per Serving
Calories

261
Total Fat

16g
Saturated Fat

10g
Trans Fat

0g
Unsaturated Fat

5g
Cholesterol

26mg
Sodium

190mg
Carbohydrates

29g
Fiber

2g
Sugar

17g
Protein

2g