These crunchy potato chip cookies are made with potato chips and chocolate
to give you the perfect salty sweet combo!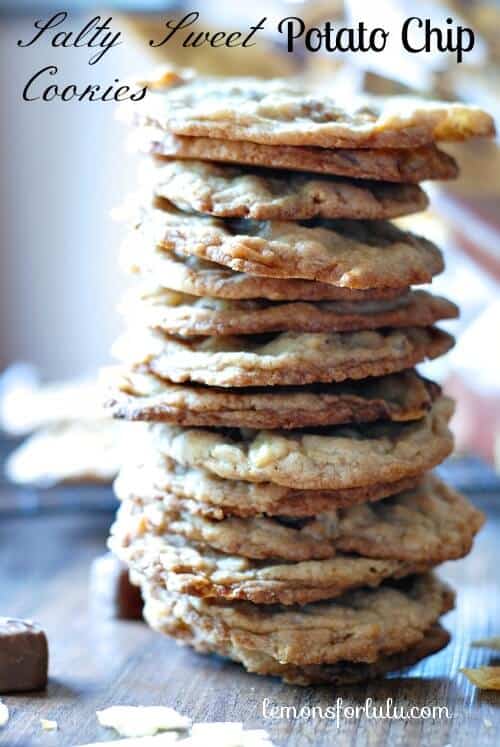 I am a creature of habit, especially when it comes to food.  I just know what I like and how I like it!   I have the same food for breakfast each day (kale smoothie with fruit-although I do change up the fruit) and I eat the same thing for lunch every single day.  I must have a sandwich, bell peppers, fruit and chips.  Sure I get daring with the cheese on my sandwich and I switch up the fruit, but that's where my adventure ends.  The one thing that absolutely never changes is that I must have
KETTLE Chips
on my plate each day!!  I'm wild about their flavors, the texture and the fact that they are made with real ingredients!  If I'm going to eat potato chips, I want to feel good about them!  And thankfully with Kettle Chips, I do!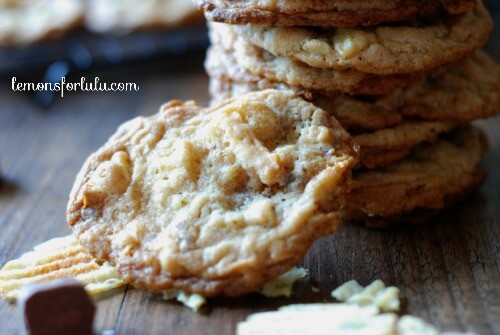 A Potato Chip That Changed Everything
I've never baked with potato chips.  When I set out to make these cookies, potato chips weren't in the ingredient line up.  But then I thought "eh, why not?"  I mean who doesn't love the salty sweet combo?  Let me rephrase that, who doesn't NEED the salty sweet combo??  I was taken aback by how absolutely amazing those Kettle Chips made these cookies.  You might be thinking that the flavor of the potato chips would take over the whole cookie, but you'd be wrong.  They actually change-up the texture in a positive way.  The cookies came out thin and crispy around the edges, but chewy in the center.  The potato chips almost gave these cookies a nutty flavor.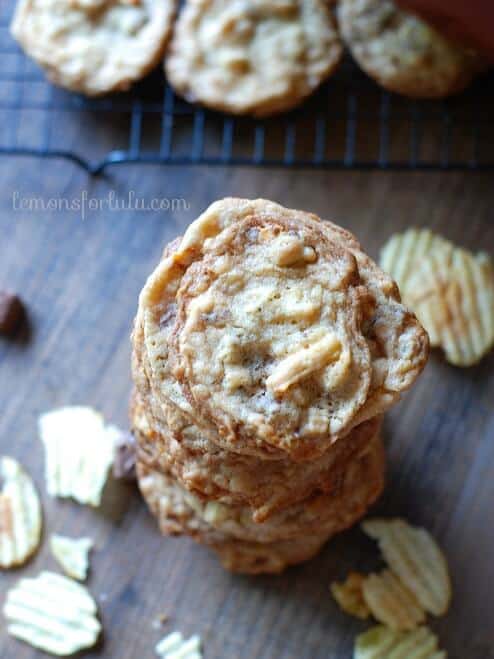 My life as a foodie has changed.  I am now open to all sorts of culinary possibilities!  If Kettle Chips taste this good in cookies, what else could they transform?  Considering all the Kettle Chip flavors, the possibilities are utterly endless.   I've been finding myself grabbing a new bag of Kettle Chips each time I run to the grocery store.  I just never know when a recipe will need changing!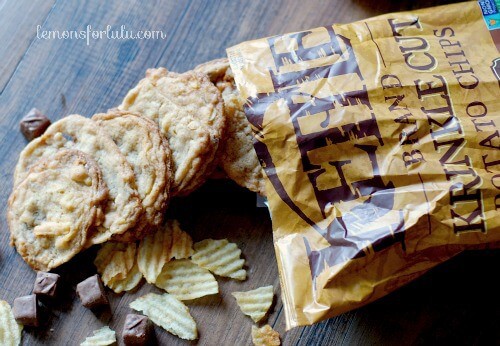 Kettle Brand uses only real, all-natural ingredients and is the first potato chip to be verified by the NonGMO Project.  Kettle brand Chips are the 
r
eal kettle chips 
because they are real chips made with real ingredients by real people.
 If you want to know more about 
Kettle Chips
 and what they have to offer check them out on their 
website 
or on twitter 
@KettleChips 
#TheRealKettleChips
.
SEE MORE COOKIES: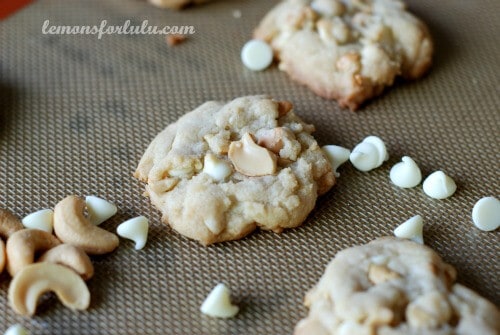 NEVER MISS A RECIPE!  SUBSCRIBE TO MY EMAIL TODAY!
FOLLOW ME:
FACEBOOK | RSS | TWITTER | GOOGLE +| BLOGLOVIN | INSTAGRAM
Salty Sweet Potato Chip Cookies
Ingredients
3/4

cup butter, softened

1

cup packed brown sugar

1

cup sugar

2

large eggs

1

teaspoon vanilla

2

cups flour

1/2

teaspoon salt

1

teaspoon baking soda

1/2

teaspoon baking powder

1

cup quick cooking oats

1

1/2 cups Kettle Brand potato chips, crushed. I used wavy.

1

1/2 cups chopped Snickers candy
Instructions
Heat oven to 350. Line baking sheets and set aside.
In a mixing bowl, combine butter and sugars until light and fluffy. Beat in eggs one at a time followed by vanilla. In a small bowl, combine the flour, baking soda, baking powder and salt. Carefully and slowly add flour mixture to butter mixture. Beat until completely blended. Carefully stir in potato chips and chopped candy bars.
Drop dough by tablespoonfuls onto prepared baking sheets. Bake for 12-14 minutes or until edges are set. Remove from oven and let stand for 1 minute before removing to cooling rack.
Makes 48 cookies.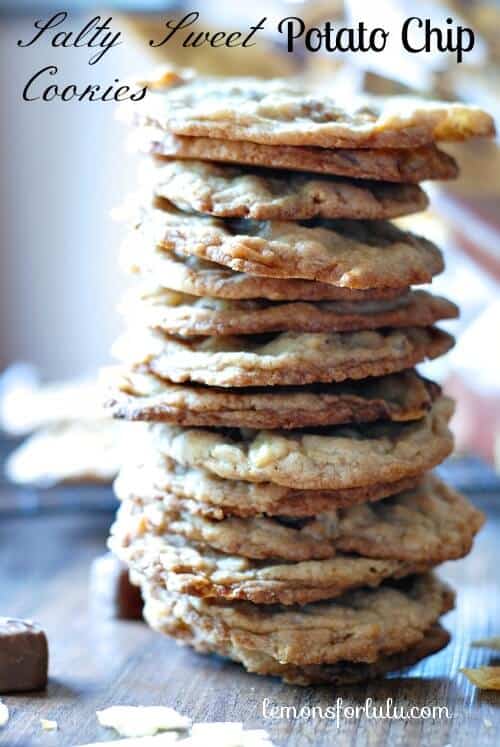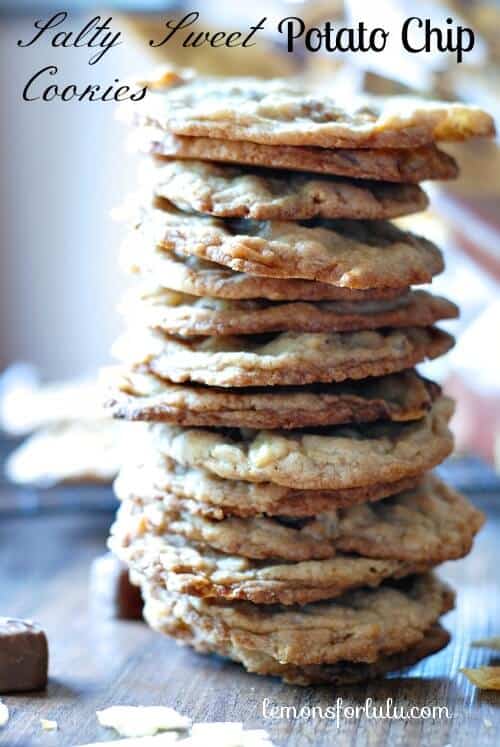 This is a sponsored conversation written by me on behalf of Kettle Brand. The opinions and text are all mine.