*I am proud to be a Become a Better Baker ambassador for Fleischmann's ® Yeast through One2One Network. This original recipe and all opinions are my own.*
Soft flakey potato rolls with a dusting of Parmesan cheese and fresh rosemary!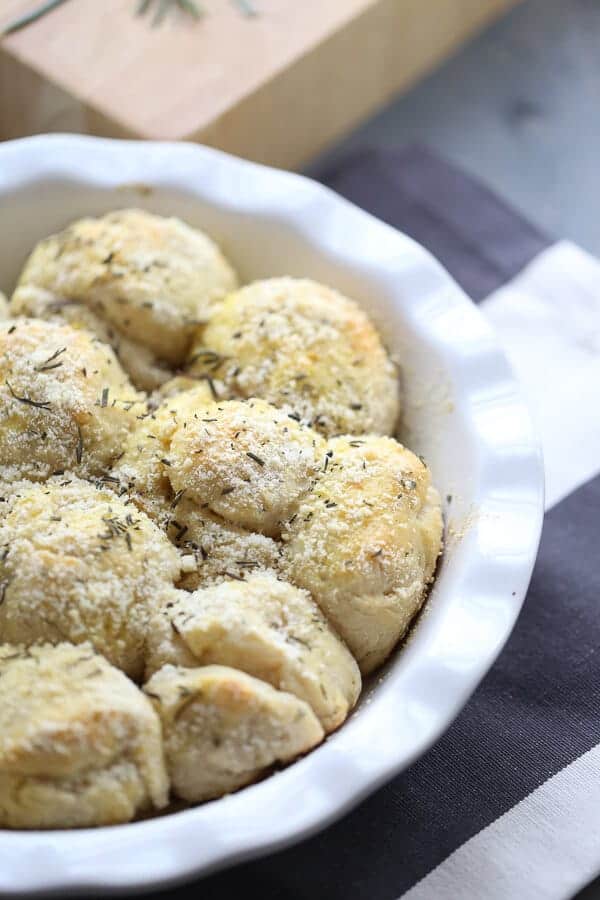 I remember dinner being a time of anguish for me when I was growing up.  I rarely loved what my mother served.  I wasn't a picky eater (I wasn't permitted to be) I just didn't like all the foods she made.  The meals weren't fun, fried, cheesy, or processed.  Instead they were homemade, whole grain, veggie-laden hearty dishes that I ironically love today.  Knowing your friends were feasting on take out pizza while you were eating spinach and beef stew was pretty hard to swallow.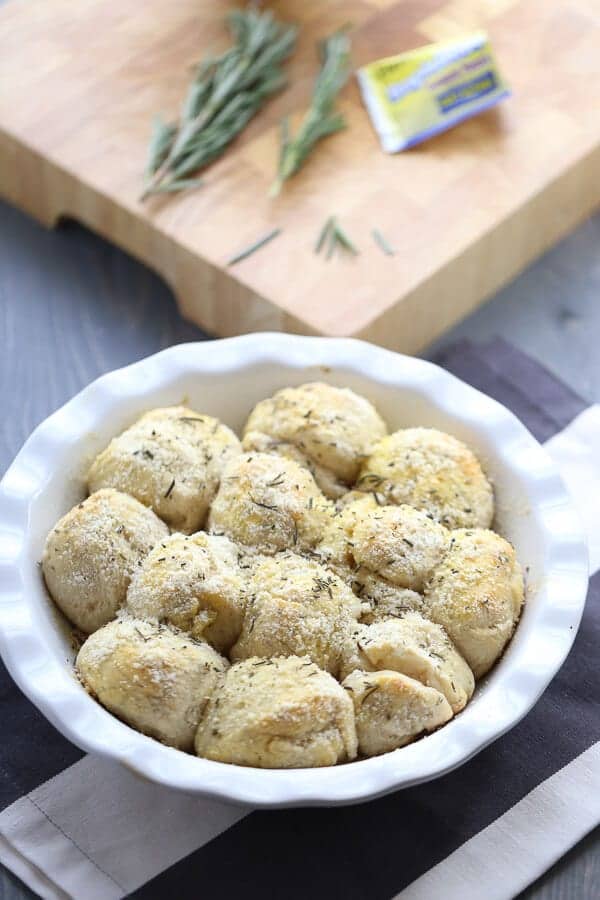 We did not have a dog that I could feed table scraps to so the only way I could deal with meals I disliked was to get full quickly.  I would guzzle a glass of water before I sat to eat and I would help myself to extra slices of bread smothered with lots of  butter.  I would do all this while my mom's back was turned but before my dad sat down for dinner.  If either one of them caught on to what I was doing I would be in trouble.  By the time my mom served me dinner, I was truly too full to eat.
I like to think that my kids don't have it so bad today.  While much like my own mom, I make hearty homemade meals but in general they are meals my kids enjoy.  They don't need to guzzle water before dinner (too often anyway) and I usually don't mind if they help themselves to bread or rolls.   If the rolls happen to be these potato rolls well then I help myself to a few too!  They are soft, tender rolls with a perfectly golden crust.  Nutty Parmesan cheese is dusted over the rolls along with earthy and fresh rosemary.  The flavor combination is as irresistible as the rolls!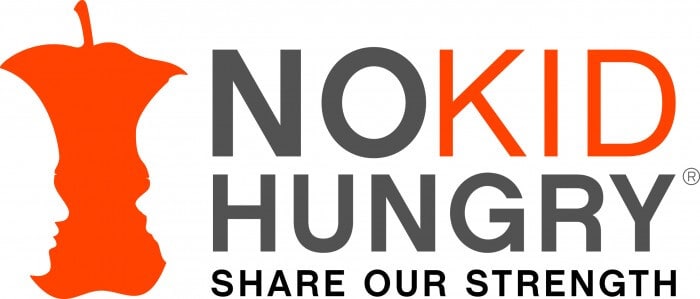 Hunger is a reality in America for many families, though. Fortunately, there are simple solutions to help make an impact. Fleischmann's® Yeast has launched the Baking A Difference campaign in support of Share Our Strength's No Kid Hungry® cause. All across America, families are struggling with hunger and children are often hit the hardest. Do your part by hosting a fundraising bake sale in your area. It's so easy to get the whole community involved. To get started, click here for your Bake Sale Starter Kit. Hint hint: these Rosemary Parmesan Potato Rolls are delicious and easy to make!
I only slightly adapted this roll recipe from the Fleischmann's® website.   I used Fleischmann's® RapidRise Yeast and potato flakes in my dough-this ensured that my rolls would bake up lighty and airy.  I added the fresh rosemary and the Parmesan cheese to tops of my rolls and instead of making knots I simply rolled the dough into balls and baked them together in a pie plate.   I loved how they baked up perfectly plump and round.
Not only do I serve these delicious Parmesan rosemary potato rolls to my kids, but seconds are encouraged!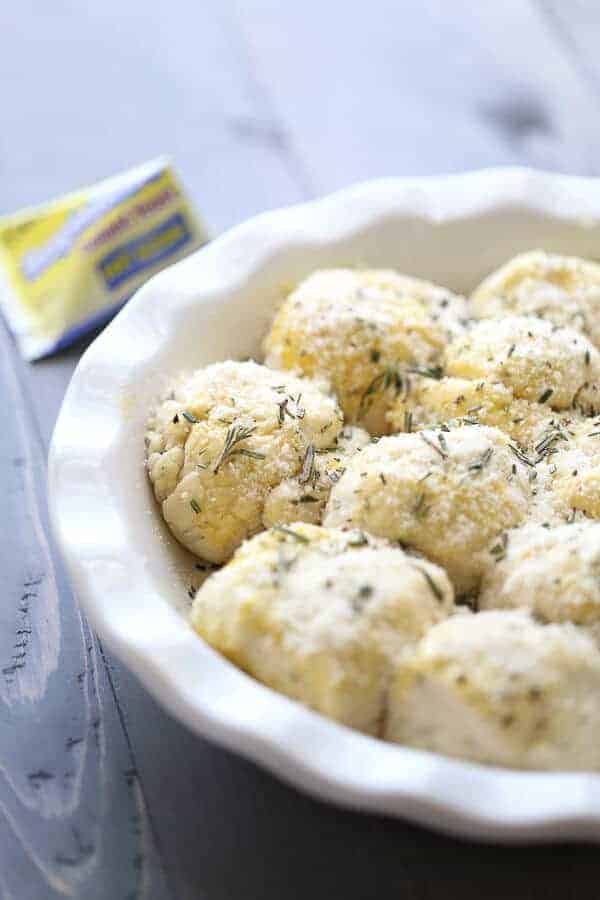 Rosemary Parmesan Potato Rolls
12
adjust servings
Soft and tender rolls with fresh rosemary and Parmesan cheese.
Ingredients
2-3/4

to 3-1/4 cups all-purpose flour

1

envelope Fleischmann's® RapidRise� Yeast

1

tablespoon sugar

1

teaspoon salt

1

teaspoon fresh rosemary

3/4

cup milk

1/2

cup instant potato flakes or buds

1/2

cup water

2

tablespoons Mazola® Pure olive oil

1

egg, lightly beaten

2

tablespoons grated Parmesan cheese

1

tablespoon finely chopped fresh rosemary
Instructions
To make dough:
Combine 1-1/2 cups flour, yeast, sugar, salt and rosemary in a large bowl. Heat milk, potato flakes, water and oil until very warm (120º to 130ºF). Stir into dry ingredients. Stir in enough remaining flour to make soft dough. Knead on lightly floured surface until smooth and elastic, about 4 to 6 minutes. Cover; let rise 10 minutes.
Divide dough into 12 equal portions. Roll each portion into a ball and place on a greased pie pan. Cover. Let rise in warm, draft-free place until doubled in size, about 20 to 40 minutes.
Brush tops of rolls with egg. Sprinkle rolls with Parmesan cheese and fresh rosemary. Bake at 375º F for 15 to 20 minutes or until done. Remove from baking sheet; cool on wire rack.
Adapted from: Fleishmannâ??s® Potato Rosemary Rolls