Breakfast is served! This party loaf starts with Rhodes bread dough and is then covered in butter, sugar and cinnamon for a warm, sweet breakfast treat!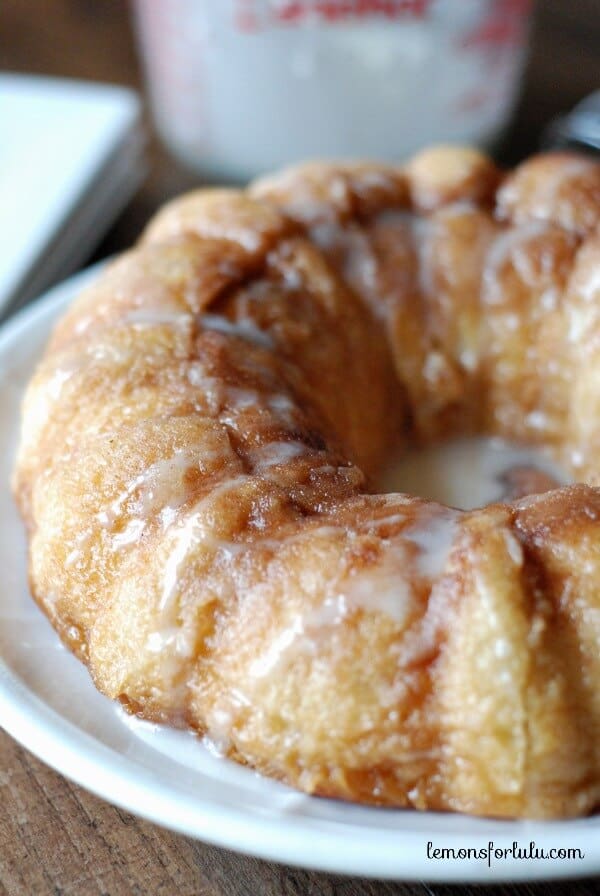 I like the idea of snow, but I really don't like snow. I did once, like when I was 7. I remember taking a good 30 minutes to don layer upon layer of clothing as I geared up to go outside and play in the snow. I could barely bend my arms to put on my hat with all those layers.
I'd run outside and drop in the snow to make as many snow angels as I could. My friends and I would tunnel through the snow to make igloos and make snowmen. Snowball fights were always fun, unless you got hit in the face or in the back of the neck where the snow would start to slide down the inside of your jacket and ultimately down your back. By this time, my fingers and toes would be red and numb. I'd lumber in the house and immediately start sweating from all the layers that now I had to shed. All the heating vents in the house would be covered in my winter gear.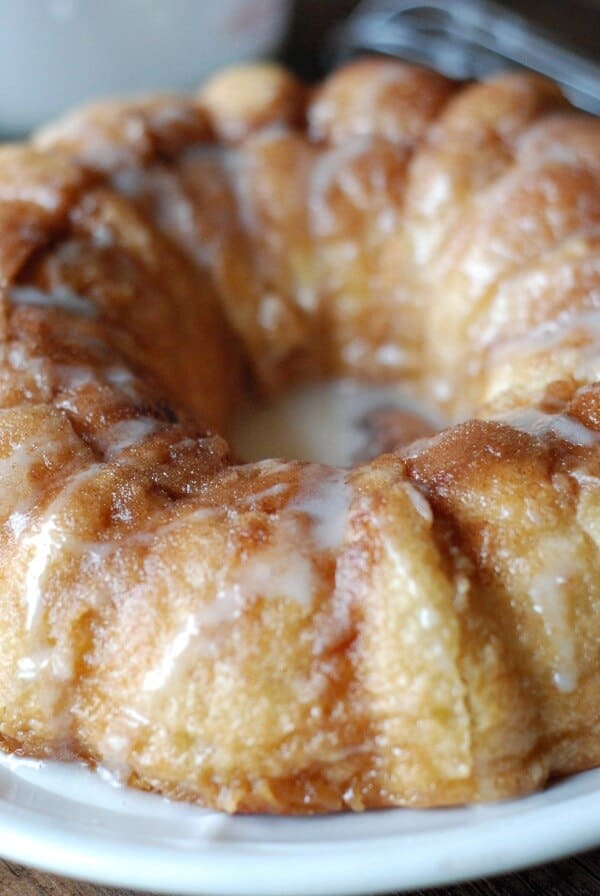 After a cup of cocoa and a snack, it was time to put it all back on again so we could outside play once more!
I still enjoy building snowman with the kids, but for the most part, I'd rather forget the snow and skip to the cocoa and the snack! A snack like this cinnamon party loaf would be perfect! Soft bread dough, covered in sweetened butter, cinnamon and sugar and then drizzled with a simple sugar glaze! Seriously doesn't warm, melt in your mouth cinnamon bread sound better than snowballs in the face? Yes, yes it does.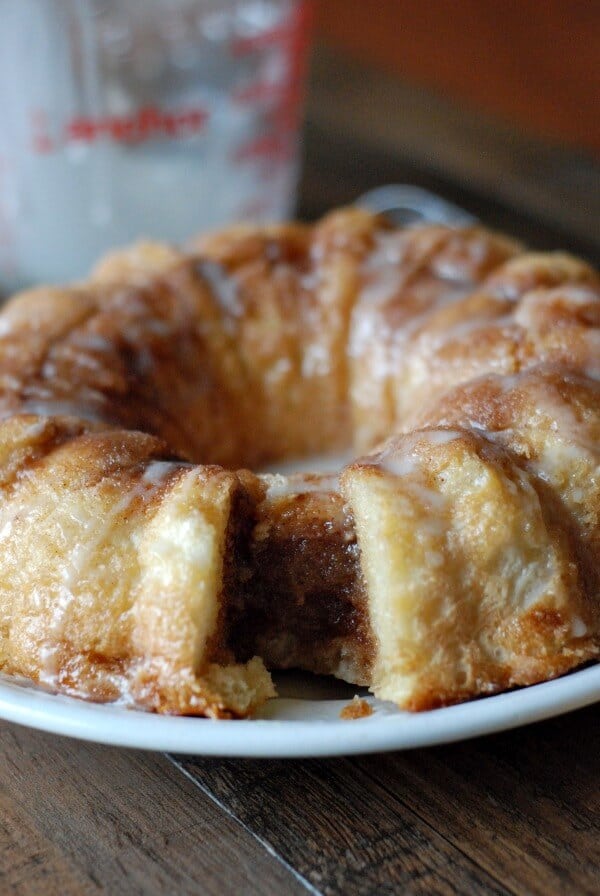 This Cinnamon Party Loaf starts with Rhodes Frozen Bread Dough, but ends with lots of smiles! This recipe is so fun and easy to put together!
You find the recipe for this Cinnamon Party Loaf on the Rhodes Blog today!
Head over to their blog to see step by step instructions and photos!
NEVER MISS A RECIPE! SUBSCRIBE TO MY EMAIL TODAY!
FOLLOW ME:
FACEBOOK | TWITTER| GOOGLE +| BLOGLOVIN | INSTAGRAM
SEE THIS ON MY PINTEREST BOARD!
Follow Tanya Schroeder @lemonsforlulu.com's board Breakfast on Pinterest.
I may be linking this up to these parties and to