This is not your ordinary Reuben!  Rhodes bread dough is braided around turkey pastrami,
Swiss cheese and sauerkraut!  A real twist on a deli classic!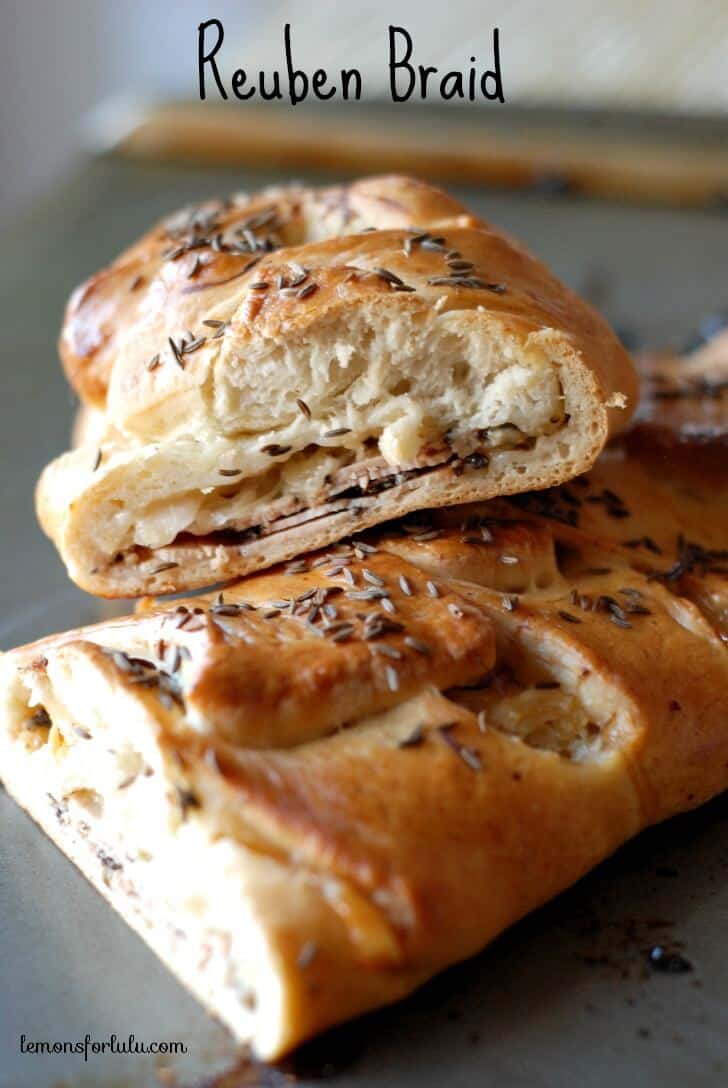 I love how my kids celebrate everything.  Seriously, if there's an event they are all over it!  There are the obvious holiday's like Christmas, Halloween, Valentine's Day and Easter.  But my kids don't stop there.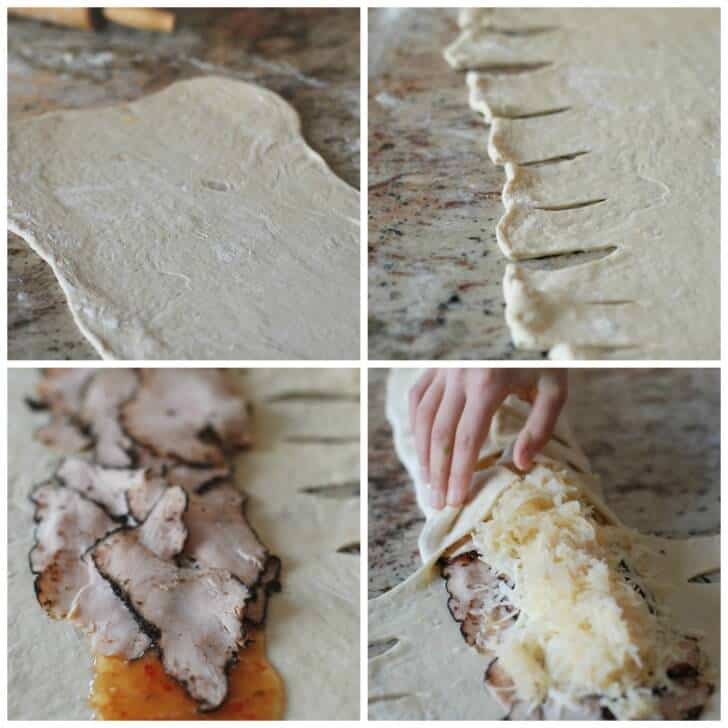 If we have a birthday to celebrate, then you can be sure balloons and streamers will cover our living room.  Paper pennants and paper helmets line our stair case for the Super Bowl.  We have Lincoln hats on President's Day,  Pilgrim Hats on Thanksgiving, Stars for the 4th and cone-shaped party hats on New Year's.  It wouldn't be a holiday without some sort of brightly colored paper craft.  I just adore that about kids.
The one holiday the kids don't make much for is St. Patty's day.  I don't have an explanation.  Shamrocks are fun to make and everyone loves rainbows.  I think it just gets lost between the hoopla of Valentine's Day and the anticipation of Easter.
We don't forget about St. Patty's day completely.  We do wear green and we try to eat as much festive food as possible!  We consume minted desserts and green drinks almost daily.  And now I've added the Reuben to our St. Patty's Day celebration!  This Reuben braid was so easy.  It started with a thawed loaf of Rhodes bread dough.  I rolled it out, snipped the sides then piled the middle with peppery turkey pastrami, Swiss cheese and sauerkraut!  It came out of the oven golden brown and fragrant!  The entire family loved it!  I don't think I can wait until next St. Patty's Day to eat this again.  I think we might be having Easter Reubens too!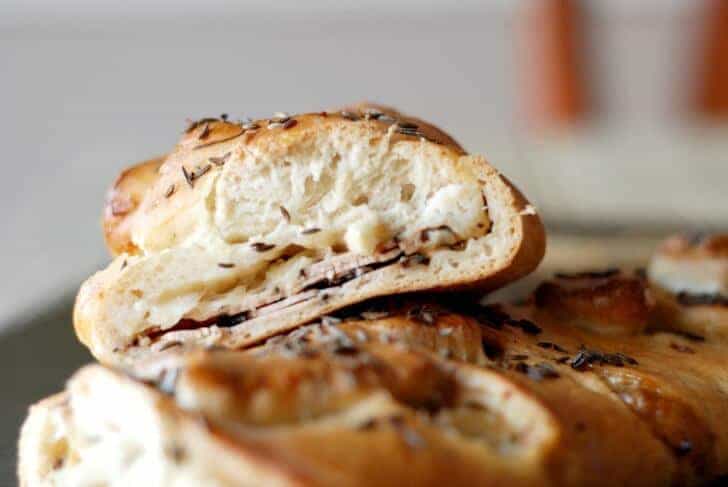 You find the recipe for this Baked Reuben Braid on the Rhodes Blog today!
Head over to their blog to see step by step instructions and photos!
NEVER MISS A RECIPE! SUBSCRIBE TO MY EMAIL TODAY!
FOLLOW ME:
FACEBOOK | TWITTER| GOOGLE +| BLOGLOVIN | INSTAGRAM
SEE THIS ON MY PINTEREST BOARD!
Follow Tanya Schroeder @lemonsforlulu.com's board Sammies and Burgers on Pinterest.


I may be linking this up to these parties and to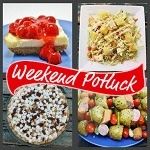 Don't forget you can save each of these recipes to your personal recipe box , create your own meal plan, or add ingredients for each recipe to your shopping list! Just use the "Save Recipe" on all my recipes!