Need a quick and easy dessert that is fun and sure to please?  These S'mores Popcorn Bars will be a hit with everyone!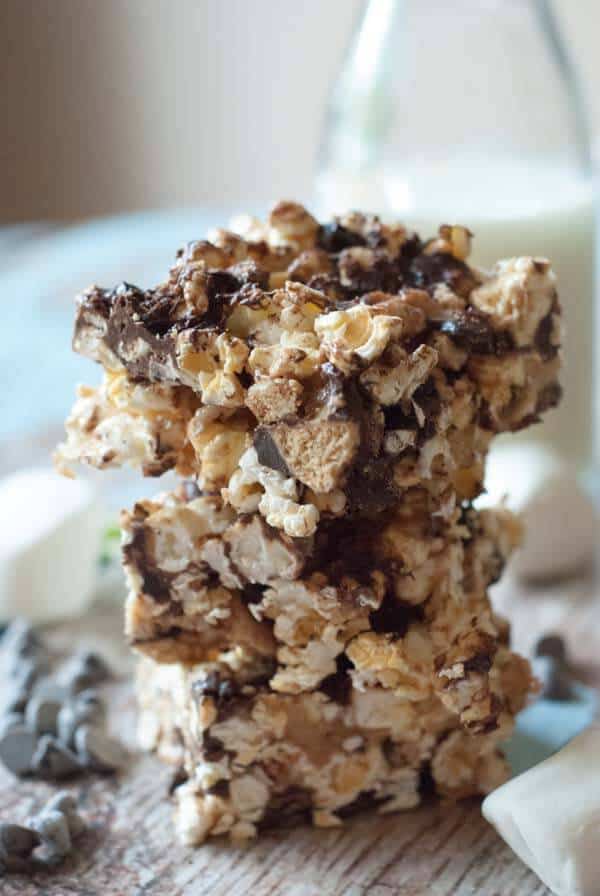 Back in my childless days, dinner often consisted of a giant bowl of hot buttered, heavily salted popcorn.  Sure, popcorn has no nutritional value except for fiber which is almost certainly cancelled out after all the butter and salt, but it was easy, it was quick, and it made me oh so happy.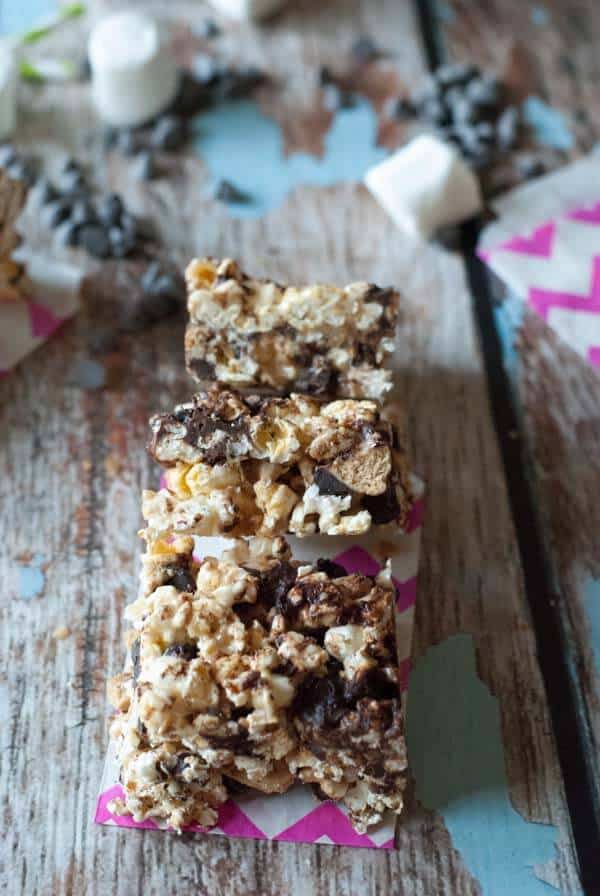 Sadly, I had to let my popcorn dinners go by the wayside after having kids.  What kind of parent would I be if I served my family popcorn for dinner?  In the eyes of my kids I'd be cool, fun, and a total rock star of a mom.  I suppose I'll have to achieve rock star status through dessert because I am a veggie pushing, uncool mom who now serves mostly balanced meals to her family.  So boring, right?  If my kids are reading this: don't answer that!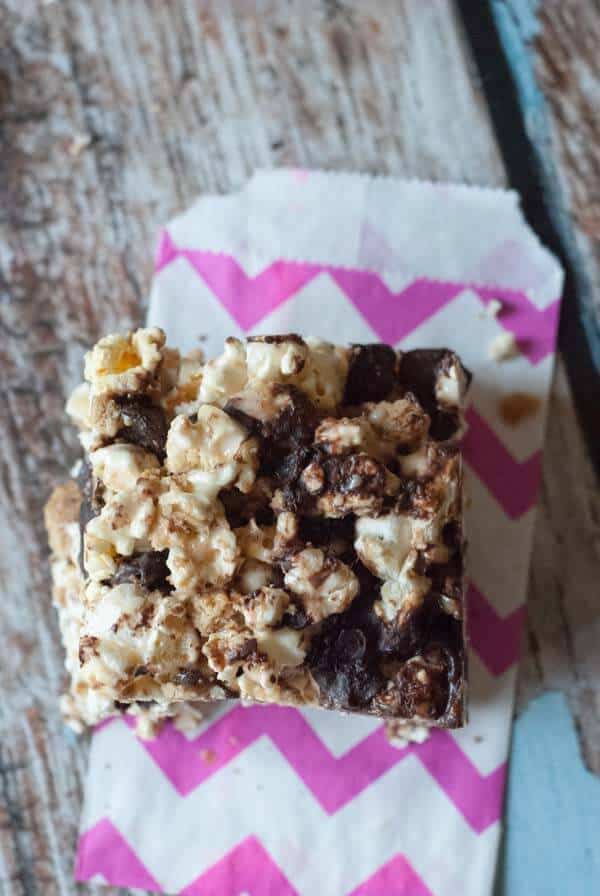 I still have a huge soft spot for popcorn.  I buy gigantic warehouse store sized bags on a weekly basis.  And I eat those gigantic warehouse sized bags on a weekly basis!  All this popcorn gave me the brilliant idea of serving up S'mores popcorn bars to the kids.  These are a quick and easy dessert that will blow the minds of all the kids around you.  Seriously!  These are very similar to rice krispie treats.  You mix the popcorn with melted marshmallows, throw in some graham crackers and a boat load of chocolate chips.  S'mores + popcorn=rock star mom!
IT'S ALL S'MORES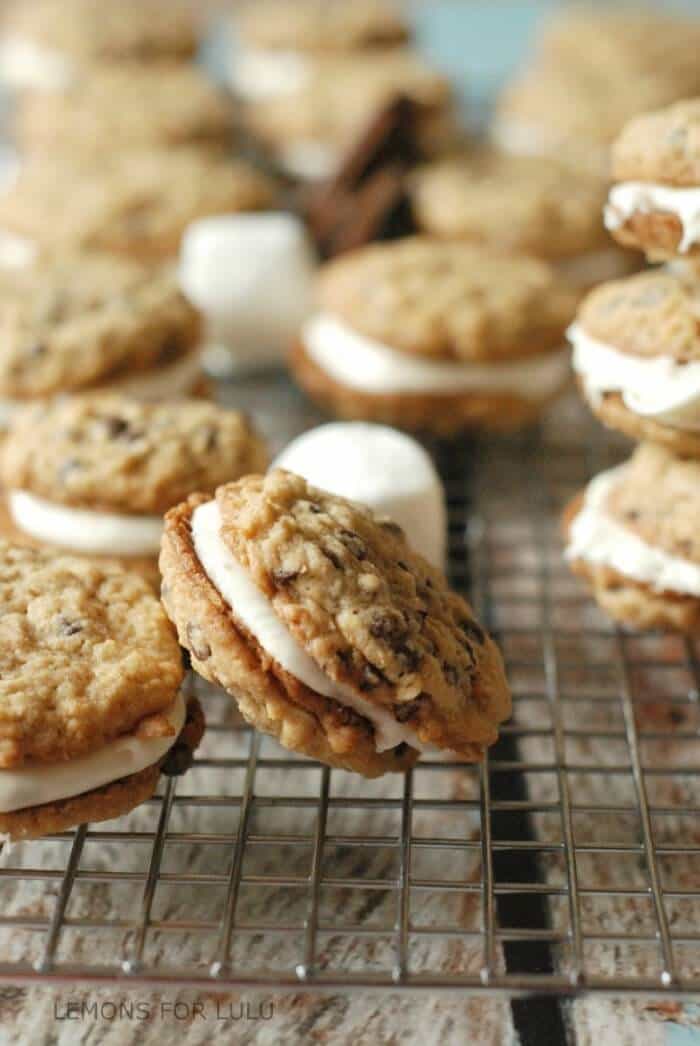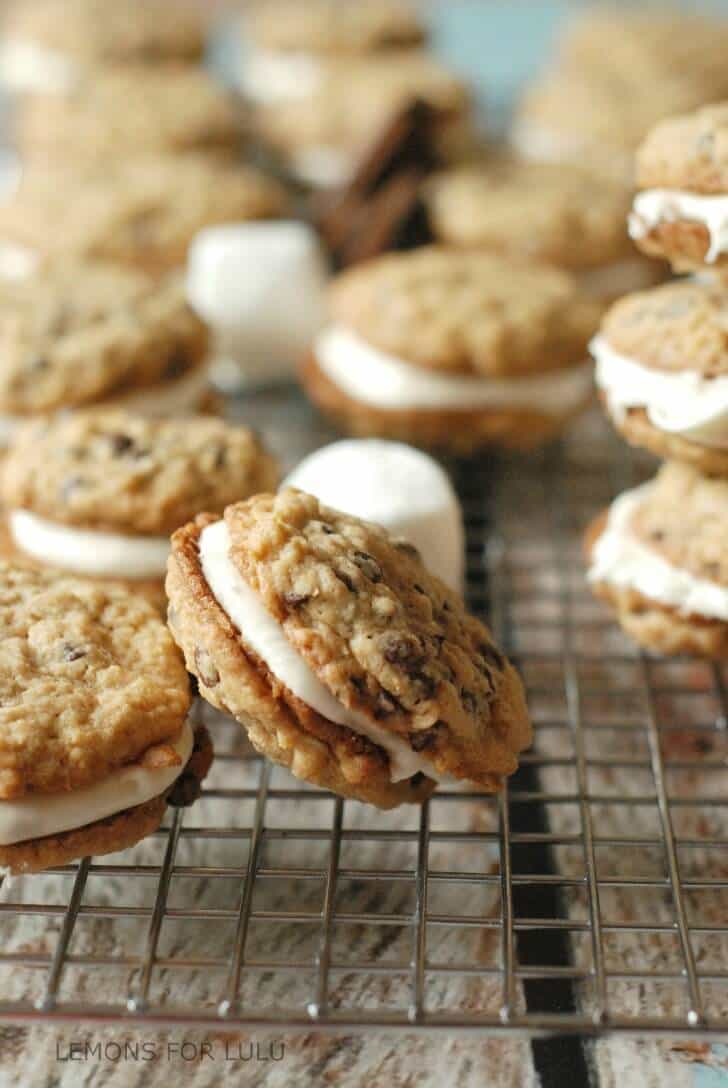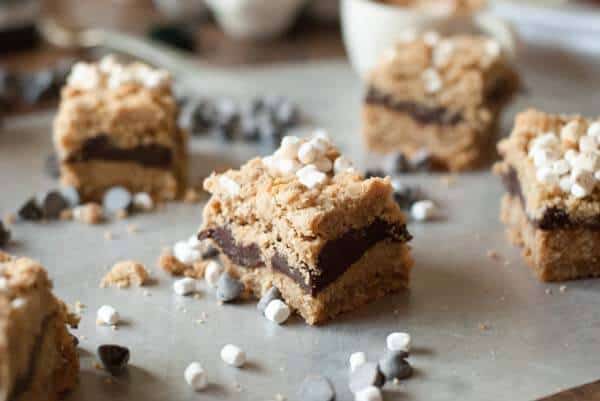 NEVER MISS A RECIPE! SUBSCRIBE TO MY EMAIL TODAY!
FOLLOW ME:
FACEBOOK | TWITTER| GOOGLE +| BLOGLOVIN | INSTAGRAM
Don't forget you can save each of these recipes to your personal recipe box , create your own meal plan, or add ingredients for each recipe to your shopping list! Just use the "Save Recipe" on all my recipes!
Quick and Easy Dessert: S'mores Popcorn Bars
Ingredients
1/4

cup butter

1/4

cup tablespoons corn syrup

1 10

oz bag large marshmallows

10

cups popped corn, kernels removed

1 1/2

cup coarsley crushed graham crackers

2

cups chocolate chips
Instructions
In a large saucepan melt together butter and corn syrup. Stir in marshmallows until melted. Remove from heat and stir in popcorn, graham cracker crumbs and chocolate chips. Carefully spread popcorn onto a greasesd 9 x 13 pan. Let popcorn set before cutting.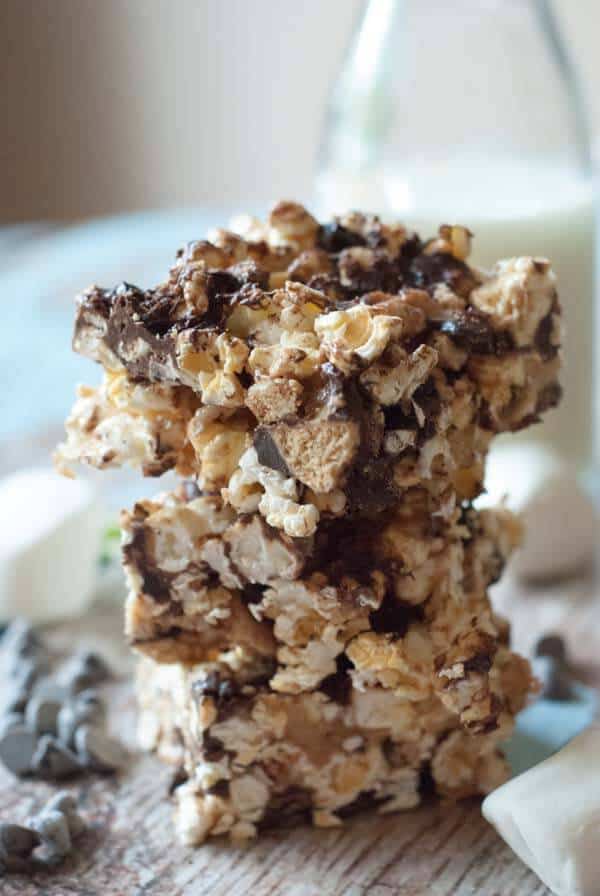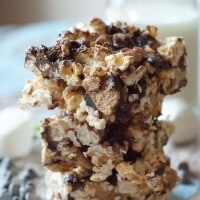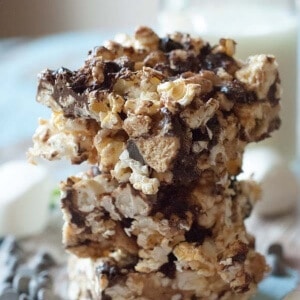 SEE THIS ON MY PINTEREST BOARD!
Follow Tanya Schroeder @lemonsforlulu.com's board Snick Snacks on Pinterest.
I may be linking this up to these parties and to The Weekend Potluck!
BE SURE TO VISIT MY FRIENDS TO SEE WHAT THEY ARE SHARING FOR S'MORES WEEK!
<!– inlinkz code end —>