This Pumpkin Pie Spice Latte Smoothie is a great way to power up each day!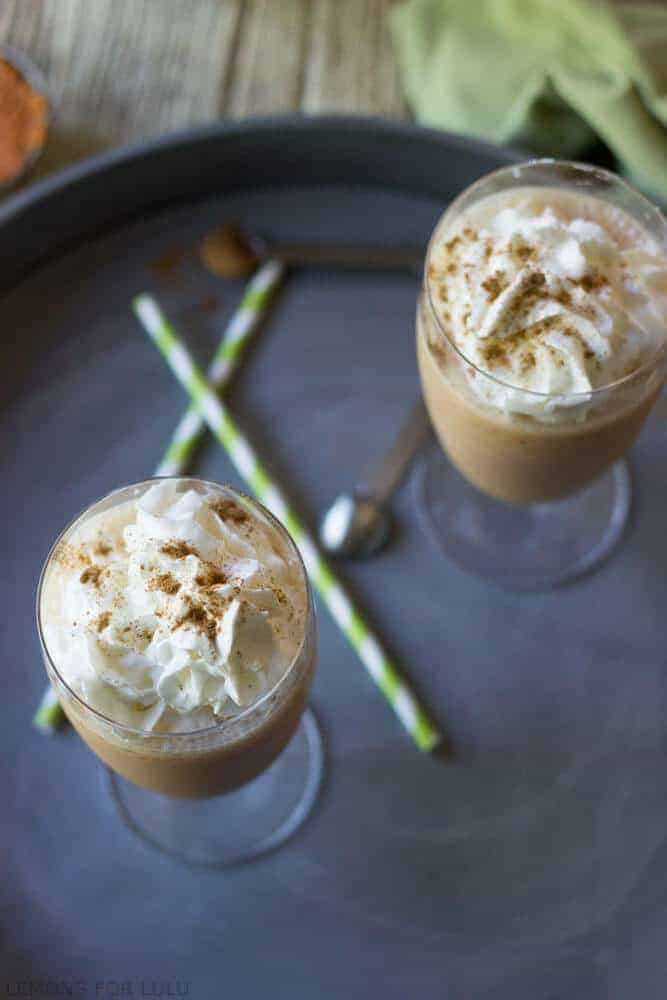 My name is Tanya and I L-O-V-E coffee.  I might love it too much.  A day without coffee is a bad day indeed.  There are times when I actually go to bed thinking that I cannot wait to drink my first cup in the morning.  It doesn't take much to make me happy, just a cup of coffee (or three) each day.  Yeah, I have issues.
Naturally I love to bake with coffee, I make cookies, cupcakes and truffles.  What can I say, coffee and chocolate just mix.  Today I discovered that coffee tastes pretty darn good in a smoothie (as if I had any doubts).   Since it's fall, I figured a pumpkin smoothie was in order.  It started out simply enough.  Pumpkin and Greek yogurt went into the blender easily enough.  If you have pumpkin, you have to have pumpkin pie spice, so I threw that in too.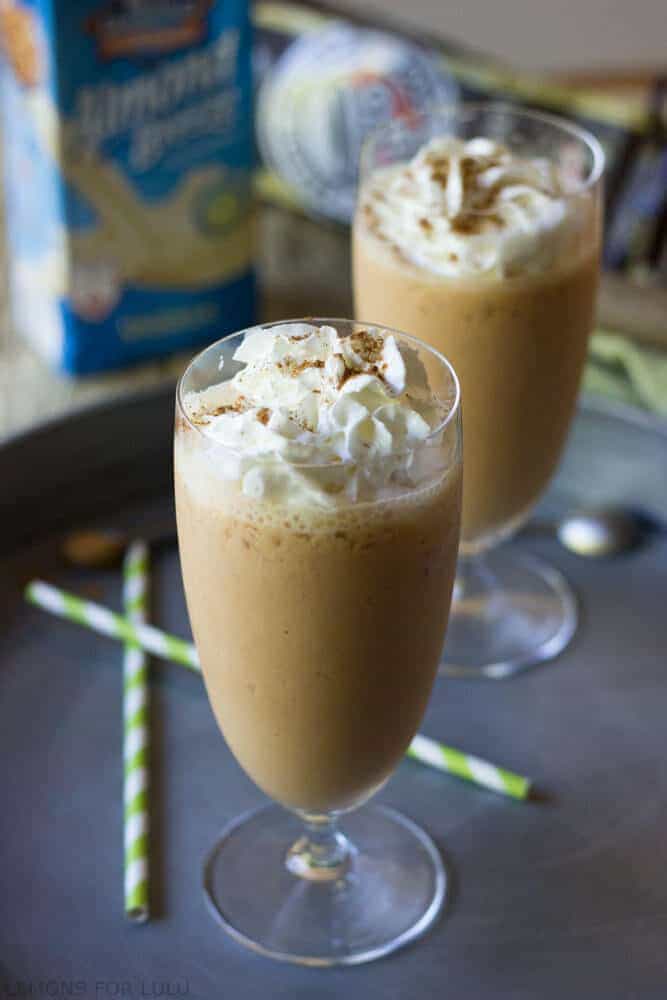 I usually have a carton of almond milk to use for my coffee and my morning smoothies, so that had to go in too.  The cold coffee on the counter?  Well that had to go in too.  I was no longer making a pumpkin pie spice smoothie, now it was a pumpkin pie spice LATTE smoothie, and therefore better.  This is pretty much my way of making smoothies.  Look around, think "why not" and toss it in the blender.  It works 98% percent of the time.  This was in the 98% category in case you were wondering.
I love using almond milk in my smoothies.  It gives me a little extra protein, good for my heart and easy to digest.  Oh, and it tastes yummy.  I've discovered it's rather yummy in Dunkin Donuts coffee too. In fact, select Dunkin Donuts locations now offer Almond Breeze Almondmilk.  Unfortunately for me, my local Dunkin Donuts does not carry Almond Breeze Almond Milk.  So I made do and brewed up Dunkin Donuts coffee at home and let the almond milk flow.  Now I'm thinking almond milk may be part of my morning routine.  Almond milk in my coffee, coffee AND almond milk in my smoothies!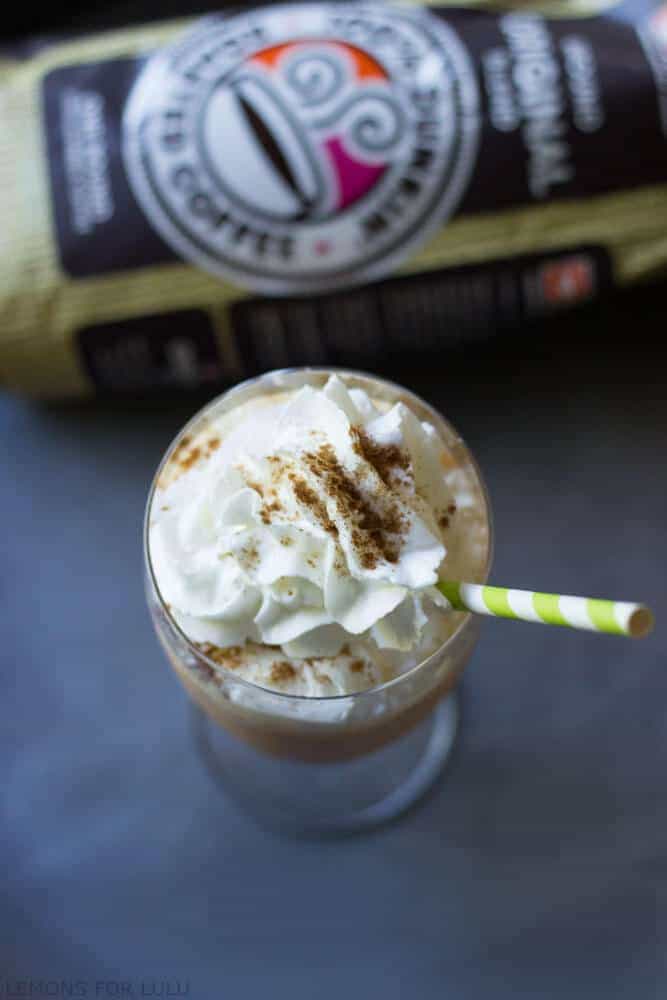 This smoothie does have a LOT of pumpkin flavor.  The best thing about this recipe (or most smoothie recipes in general) is you can tailor it to your tastes.  You can use less pumpkin, add a banana, use different yogurt, add more maple syrup.  You get the idea.  Add, taste, adjust.  Then grab yourself a big glass and deep straw and drink away!
Pumpkin Pie Spice Latte Smoothie
2-4
adjust servings
Ingredients
1

cup pumpkin puree

1

cup plain Greek yogurt

3

tablespoons maple syrup

1

1/2 teaspoons pumpkin pie spice

1/2

cup cold brewed coffee

1

1/2 cup almond milk

ice cubes

whipped topping (optional)
Instructions
Combine all ingredients in your blending (adjusting to your tastes). Blend and serve immediately.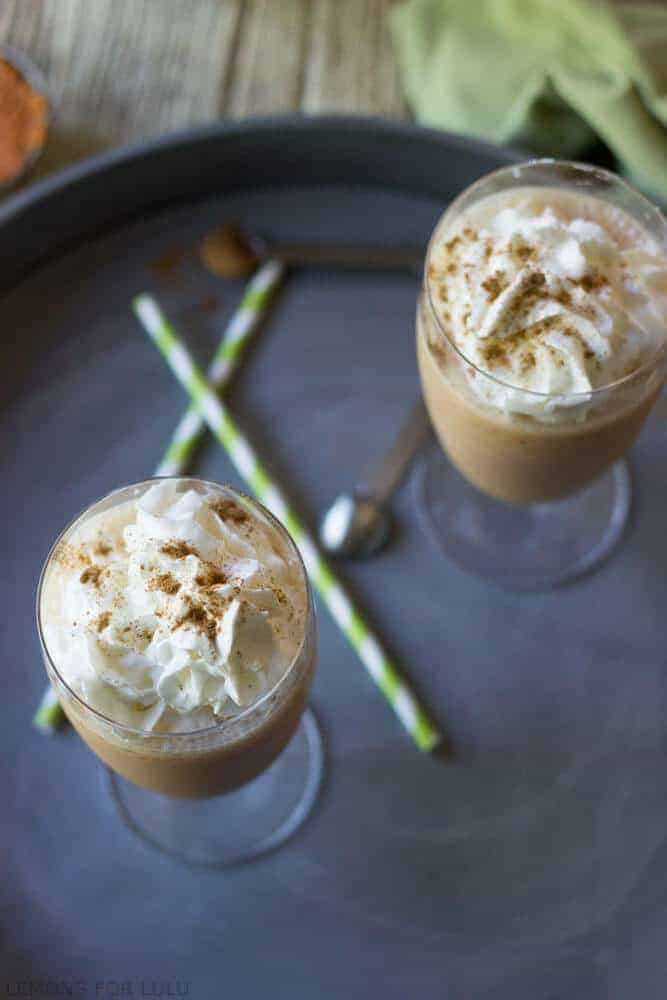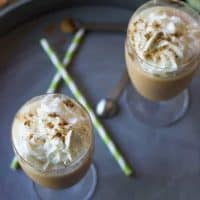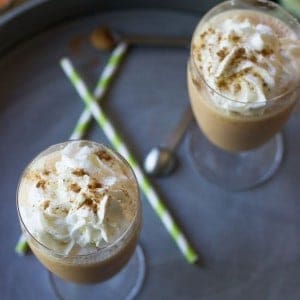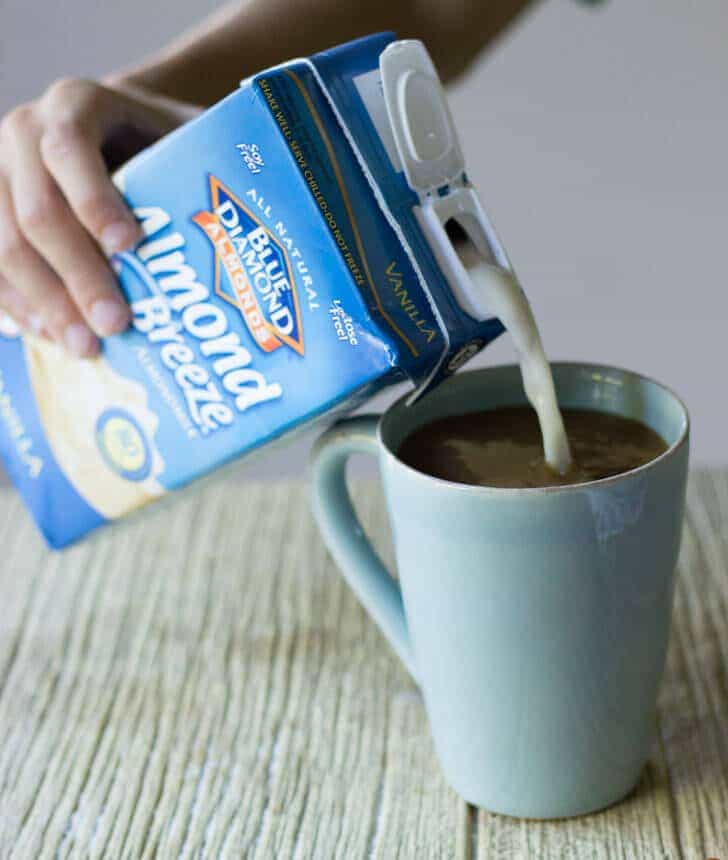 *I am happy to have partnered with Blue Diamond Almond Breeze to bring you this post.  The latte recipe and all opinions are my own.