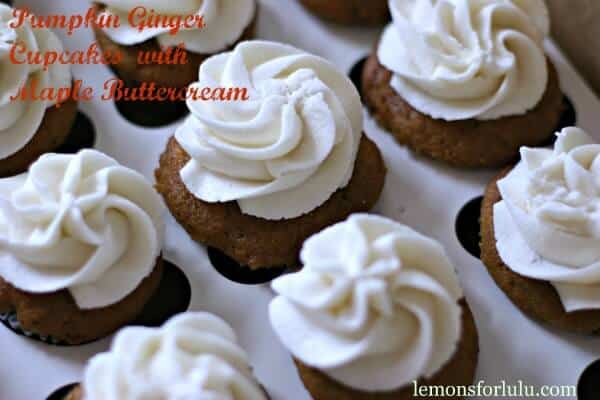 When I was young, I wanted to be Barbie.  I really did.  I wanted those long, flowing locks, that small waist and those feet in a perpetual high-heeled stance.  She had the coolest clothes, a camper, a jeep and a 3 story town home too!  She had a spunky sister named Skipper and Ken, the handsome surfer beau.  Her life was perfect.
I did manage to accumulate lots of Barbie clothes.  I did not however have the camper, the jeep, the Corvette or the town home.  I had to sponge off friends whose parents loved them.  Instead, I used my shoes for cars, boxes, books,  cups and whatever else I could find to be Barbie's home and furnishings.  With me, Barbie lived "modestly".   Regardless of the make-shift accessories, I could play Barbie's for HOURS!!! I think my record was 15 hours straight, stopping only to sleep!  I would play with friends or solo.  I had no problem playing all the characters in Barbie's dramatic life at once.  It was a thrill to come up with new scenarios and clothing to match.  I watched a lot of All My Children with my mom as a kid, so I had a terrific understanding of the "real world".   Ha!
I can't remember when I actually hung up Barbie's heels and retired her shoe box house. Probably by the time I got to the 7th grade.  That kind of play isn't cool anymore.
I have two girls of my own.   My oldest, Ellie,  never got into the whole Barbie thing.  I was sort of happy about it to be honest.  My mom had saved all my dolls and gave them to Ellie, who promptly played hairstylist and chopped all their hair!  My youngest daughter Lucy does enjoy playing with Barbie.  She'll set up the house (I HAD to buy one) and play quietly for a fair amount of time.  No marathon sessions, but she can play alone.  The thing is, I secretly pray she doesn't ask me to play with her.  As an adult, I LOATHE playing Barbies!!! No one should look like that, no one's life is that perfect and I'm not fond of all that pink!!  Plus I do believe I've lost the ability for creative play.  I can't create the drama like I used to.  I'm too jaded, too wise boring, too impatient.
I know not everyone is fond of Barbie for all she represents in our society.  But I'm happy to have a few dolls around for my daughter to play creatively.  I'll be very proud when I catch Barbie driving one of Lucy's shoes!!
I no longer want to be Barbie.  After all, if I  had Barbie's teeny waste, I'd probably never allow myself to eat these marvelous pumpkin ginger cupcakes!  Thank heavens I have a normal waist and don't care about it expanding a little!  These pumpkin ginger cupcakes are really yummy!  They have lots of spice as I put in quite a bit of ginger.  You can scale back if ginger isn't your thing.  I baked these in mini muffin tins, after all,  I said I didn't mind my waist expanding A LITTLE!  The maple buttercream really balances the spices in the cupcake.  I used real maple syrup, you could use flavoring and then increase your milk.  But I find there really is no substitute for pure maple syrup!!!
If you've enjoyed this post, please consider subscribing via email, RSS, Facebook or Pinterest.  I love staying in touch with friends!
I made these too!
I found these yummies on Pinterest!
Cinnamon Cupcakes with Pumpkin Pie Frosting                                    The Kurtz Corner
Pumpkin Muffins                                                                                          Gourmade at Home

Pumpkin Ginger Cupcakes with Maple Buttercream
72
adjust servings
Pumpkin cupcakes full of spice!! Each mini cupcakes is topped with sweet and smooth maple buttercream!
Ingredients
2

cups flour

1 3.4

oz package butterscotch instant pudding mix

2

t baking soda

1/3

t salt

1

T cinnamon

1 1/4

t ginger

1/2

t allspice

1/4

t cloves

1

cup butter, softenend

1

cup white sugar

1

cup brown sugar

4

eggs

1

t vanilla

1 15oz

can pumpkin puree

For the buttercream

1

cup butter, softened and unsalted

1

cup shortening

1/2

t salt

1

t vanilla

8

cups powdered sugar

1/2

cup water or milk

4

T pure maple syrup.
Instructions
Preheat oven to 350. Line 3 mini muffin tins with muffin cups. Set aside. In a bowl, combine flour, pudding, baking soda, salt, cinnamon, ginger, allspice and cloves. Set aside. Cream butter and sugar in the bowl of a mixer until creamy. Beat in eggs 1 at a time making sure to beat well after each addition. After the eggs have all been incorporated, add vanilla and pumpkin mixing until combine. Slowly add in dry ingredients until well mixed. Using a cookie scoop, fill each muffin tin. Bake for about 16 minutes. Remove. Let cool in pans for 10 minutes before removing to cooling racks. Frost with maple butter cream.
For the buttercream
Mix butter and shortening in a mixer until very creamy. Slowly add in powdered sugar mixing well after each addition. Add salt and vanilla. Slowly add water, adding more if consistency isnâ??t creamy enough. Add maple syrup. Again, add more if you want a stronger maple flavor.