Homemade pimento cheese recipe that has been kicked up a notch with some jalapeños!  Makes the perfect topping for a simple patty melt!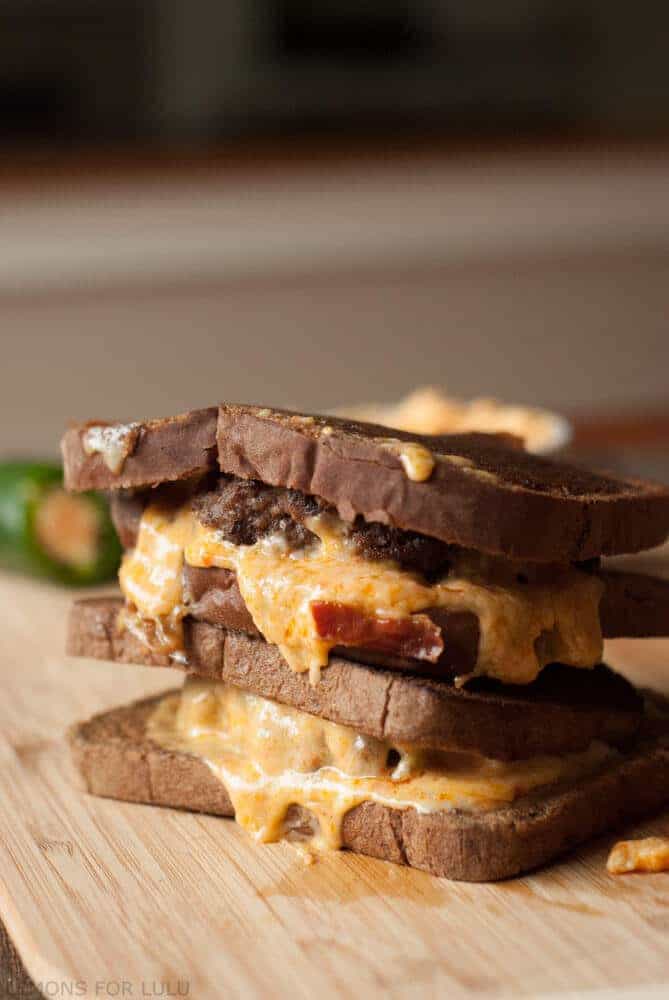 When I think of patty melts, I think of diners.  When I think of diners, I think of Mel's Diner.  For those of you born in the 70's you may remember the show Alice.  Yes, I must confess I used to love this sit-com, the reason why escapes me.
This is was stereotypical sit-come really.  Alice was a single mom, working hard for the money waiting tables all the while she was hoping to catch her big singing break.  The diner's owner/chef, was Mel.  A big, gruff, chauvinistic guy who provided the tension for the show.  Vera was the mousey,  naive, weepy waitress who was the antithesis of the saucy, red-headed waitress, Flo.  What stands out most for me, was Flo of course.  She was a loud, gum smacking gal with her own tag line.  If she was flummoxed or upset she would put her hands on her hips and spout the line "well kiss my grits".  I was hooked.  What can I say?
The thing of it is, being a kid AND a northerner, I had no idea what grits were.  It sort of gave me a disturbing mental image because to me as a child, the word grits were awfully similar to the word guts.  Hence, the disturbing mental image.  I wasn't sure if what she was saying was appropriate for my delicate ears or if everyone went around saying this stuff!  The fake audience laughed every time Flo gave her line, so it couldn't have been that bad.
Of course, as an adult with years of sit-com viewing behind me, I realize how campy and ridiculous it all was.  But I still like the name Flo and I still like diners!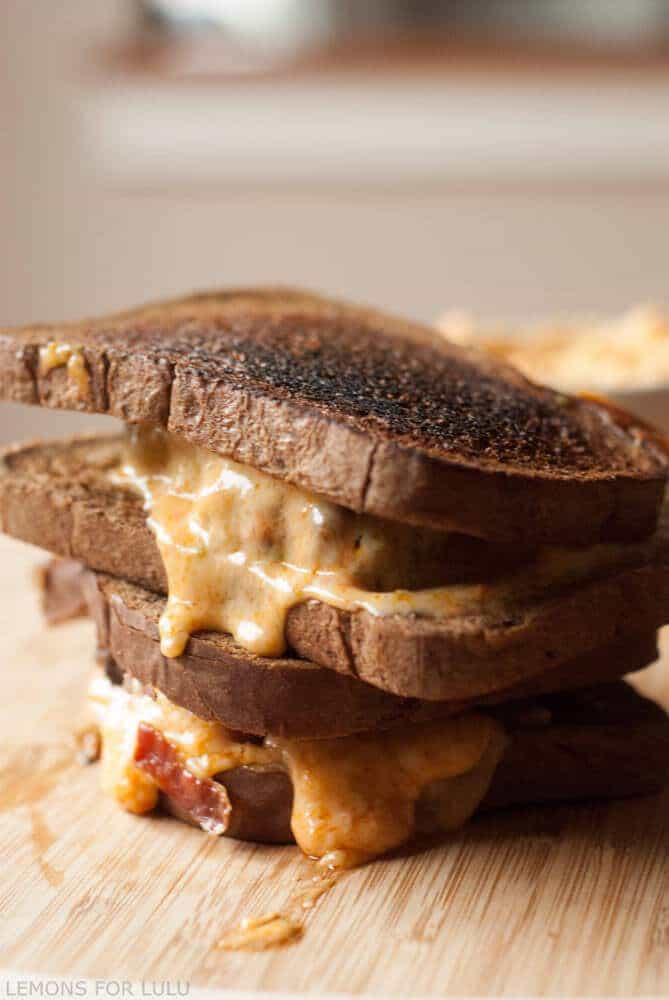 Which brings me full circle to my patty melt.  This was the BEST thing I've eaten in a very long time.  The pimento cheese is a white pimento cheese, because truthfully I love white cheddar.  I added jalapeno's for heat and crunch.  The combination of the jalapeno and red pimento makes this an excellent cheese spread for Christmas!  Bonus!  Anyway,  this is the kind of sandwich where you need a bib and perhaps gloves.  The cheese is soft and melts right into the crispy bacon.  The grease of the perfectly cooked patty slowly drips down your hands as you try to keep it all together.  The patty and the cheese are bookended by toasted and buttered rye bread.  Oh my goodness.  I was speechless throughout the entire meal.  My face was so stuffed with patty melt.
The cheese is good enough to stand on its own.  As a matter of fact I ate it for lunch with crackers and bell peppers!  Yum!
If you need a little change from your ordinary burgers or grilled cheese, I recommend the pimento cheese patty melt!  Bring a little diner into your kitchen!
If your like this post, please consider subscribing via email, RSS, Facebook or Pinterest.  I love staying in touch with friends!
If you like this recipe, check these out:
Chile Verde Dogs                                                                    Lemons for Lulu
Caprese Burger                                                                        Lemons for Lulu
Ooh, and check it these yummies I found on Pinterest!
Pimento Cheese Burgers                                                        Annie Eats
Baked Tex-Mex Pimento Bean Dip                                       Good Thymes and Good Food

Pimento Cheese and Bacon Patty Melt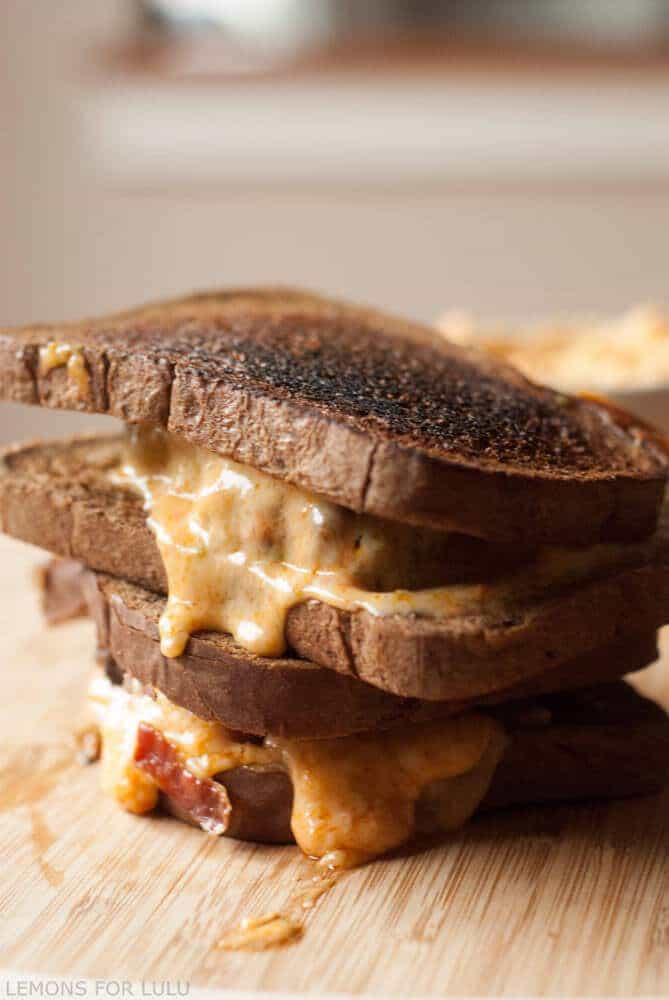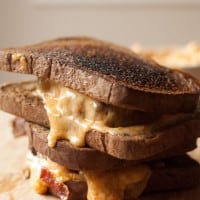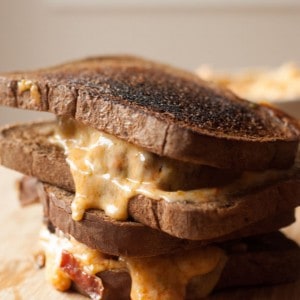 Come check out these  amazing sites I link to each week!  I also link to Jam Hands and the Weekend Potluck