French bread topped with peppers, onions, beef and provolone cheese: all the flavors of a class Philly Cheese Steak sandwich!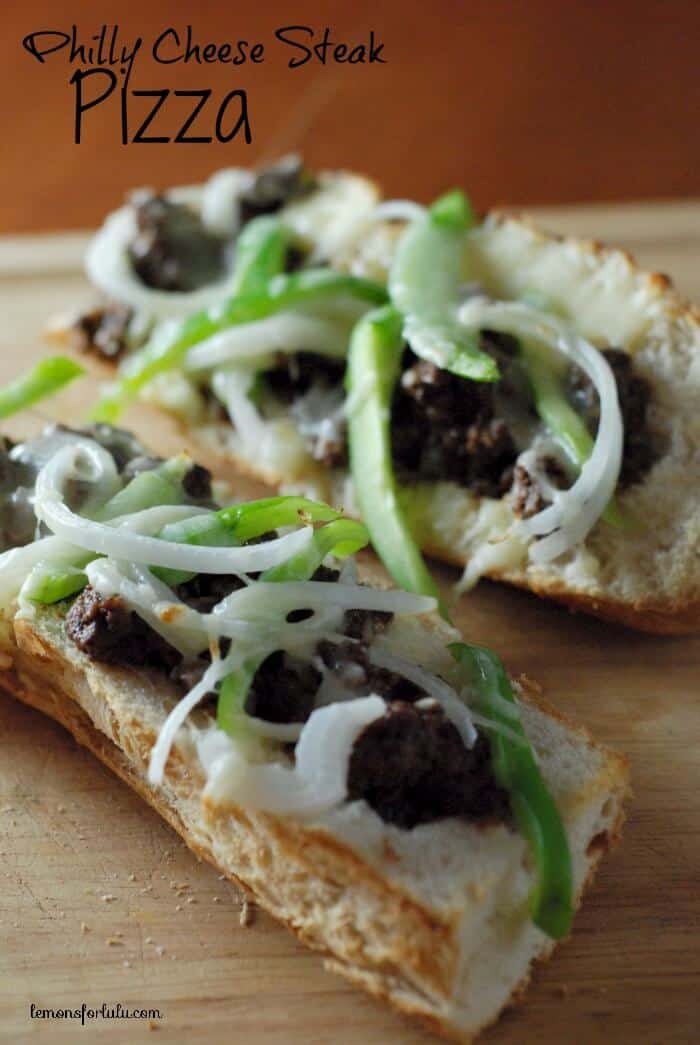 We always have Radio Disney playing in my mom mobile.  While I get tired of hearing the same old songs, I know the songs will be clean and my kids love them.  Especially my 5-year-old.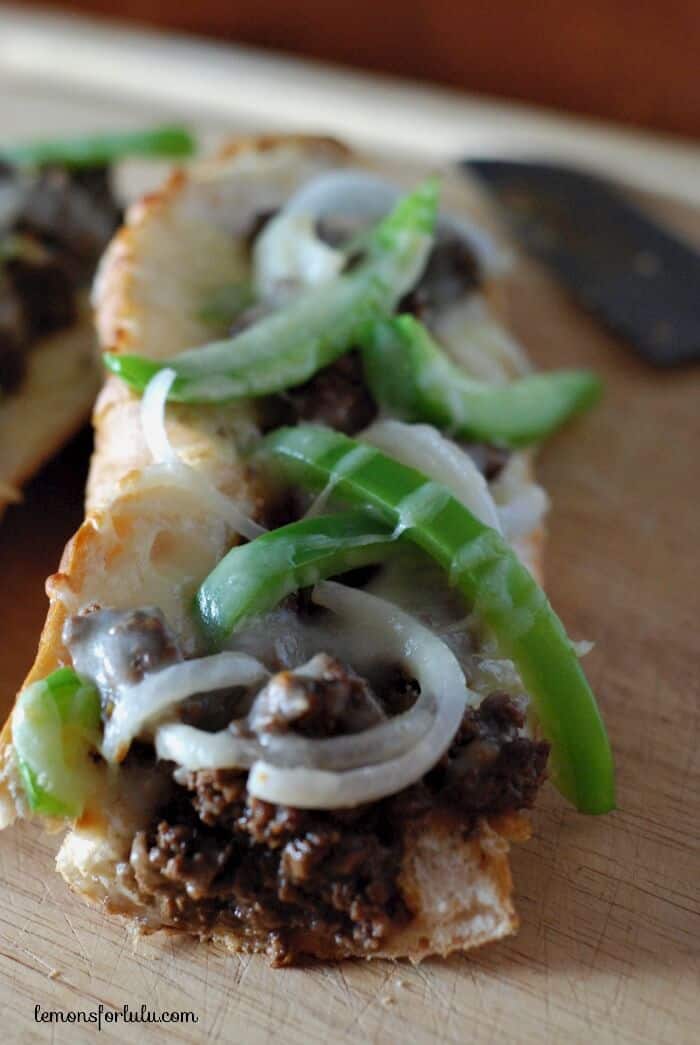 With each new song, my 5-year-old announces "I like this song".  She tells me this with every song, whether we've heard it before or not.  And she insists upon me acknowledging that I heard her.  If I don't agree with her or at least let out an "uh-huh", she will repeat herself until I relent.  Most of the time this is fine.  But sometimes, I use the car ride to organize my thoughts and I don't want to be interrupted.  And besides, I already KNOW she likes these songs, she told me yesterday!!!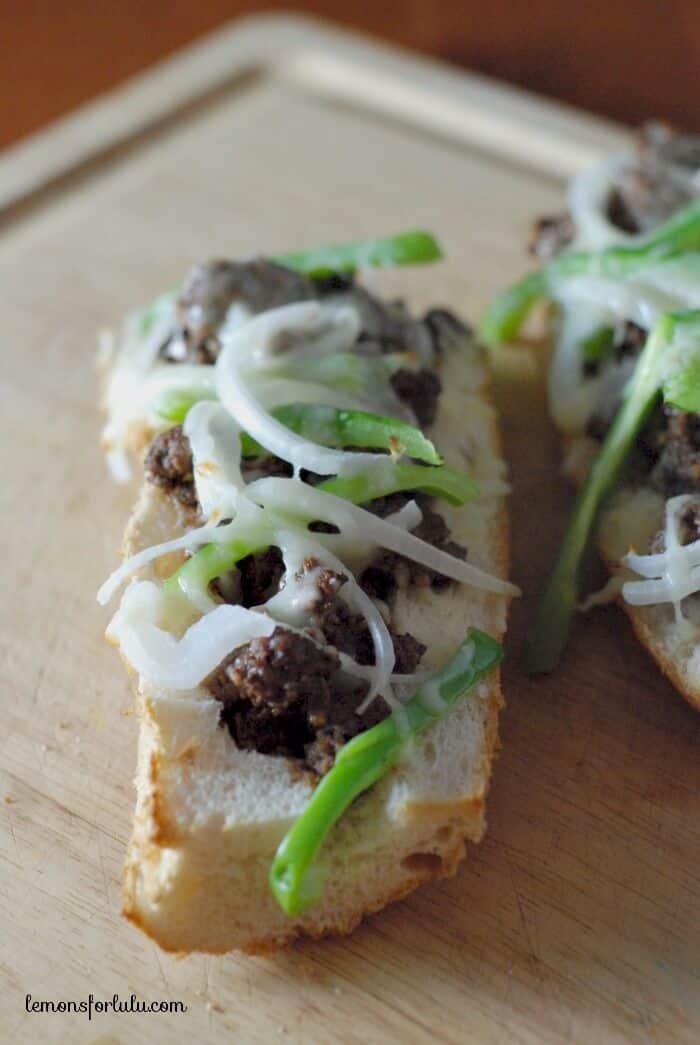 Is that wrong of me?  Yes, I suppose it is.  One day my kids will be out of the house and I will have PLENTY of time to be alone with my own thoughts.  I probably won't even want to be alone with my thoughts at that point.  I will miss my daughter in my car, I will miss those songs and I will miss her talking to me all about them.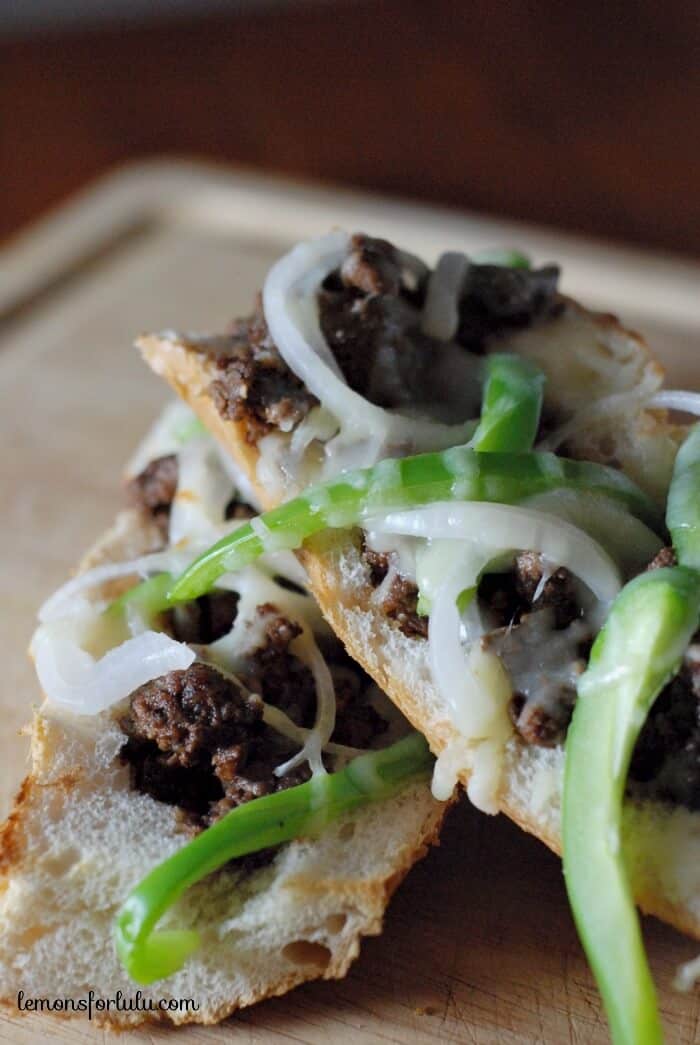 I got a taste of my own medicine.  I really loved this Philly Cheese Steak Pizza.  The beef is savory and robust.  I chose not to sauté the peppers and onions.  I want the bite that raw vegetables bring.  As I consumed more and more of this pizza, I would announce to the family "man, I love this Philly pizza".  I got no reply, so I'd say it aloud again and again and again.  Then it hit me, no one was responding because they were all eating!  And that is the best affirmation.  When your family can't talk because their mouth is too full, you know you have a good meal!  And this Philly Cheese Steak French Bread Pizza is as good as it is easy!
PICK A PEPPER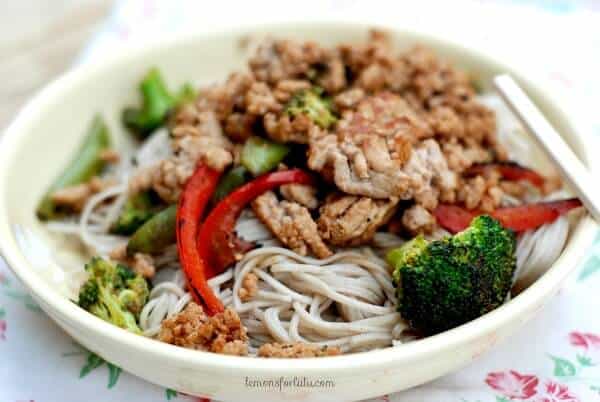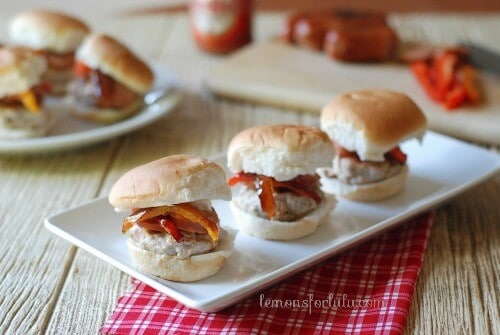 NEVER MISS A RECIPE! SUBSCRIBE TO MY EMAIL TODAY!
FOLLOW ME:
FACEBOOK | TWITTER| GOOGLE +| BLOGLOVIN | INSTAGRAM
Philly Cheese Steak French Bread Pizza
Ingredients
1

lb ground beef

2

cloves garlic, minced

1

teaspoon oregano

1/4

cup steak sauce

3/4

cup beef broth

1

green pepper sliced

1

small onion, sliced

1

1/2 cup shredded provolone cheese

1

French bread pizza
Instructions
Preheat oven to 425. Slice French bread in half and hollow out the inside.
Brown beef in large skillet over medium heat. Crumble beef and cook until no longer pink. Add garlic and oregano. Stir in steak sauce and beef broth. Bring to a boil, reduce heat and let simmer until liquid reduced to more than half. Remove.
Spoon beef into hallowed out bread, cover with sliced peppers, onions and cheese. Bake in preheated oven for 5-10 minutes, or until cheese has melted.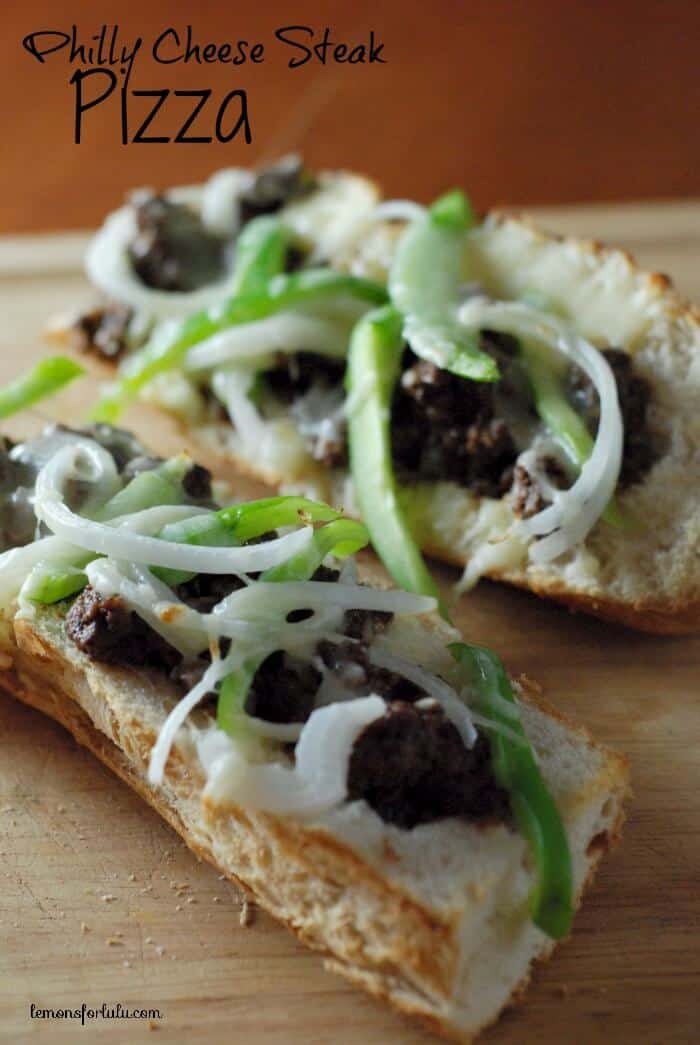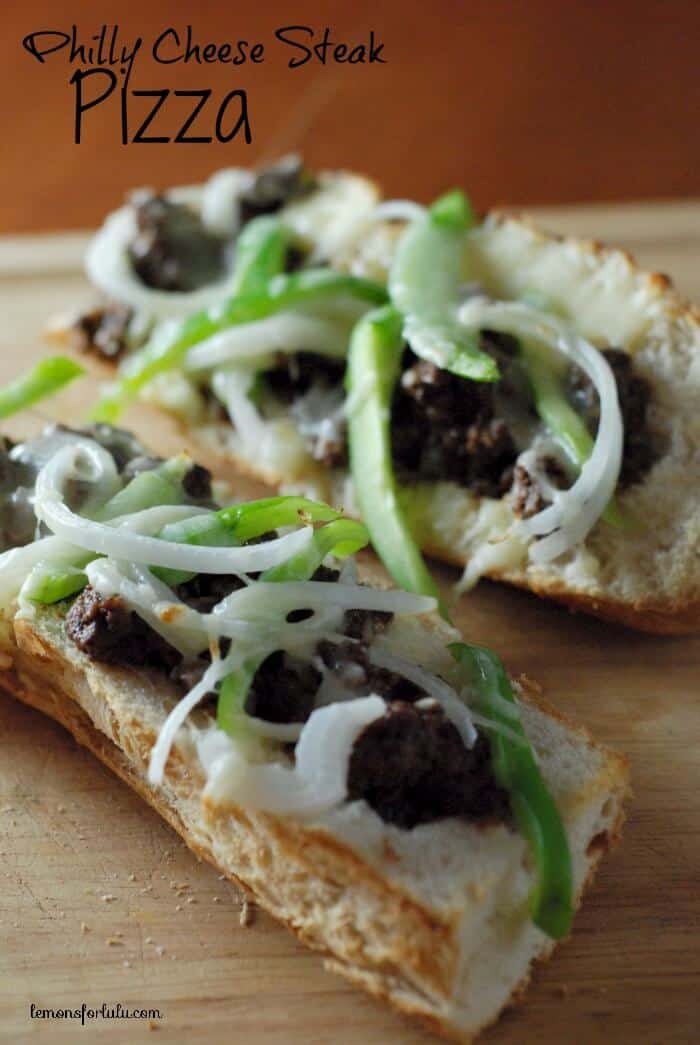 SEE THIS ON MY PINTEREST BOARD!
Follow Tanya Schroeder @lemonsforlulu.com's board What to feed the family on Pinterest.
I may be linking this up to these parties and to