Fun size PayDay candies are tucked inside Pillsbury crescent rolls!
One bite into each golden crescent roll reveals a nut and caramel filling!  A perfectly easy sweet treat!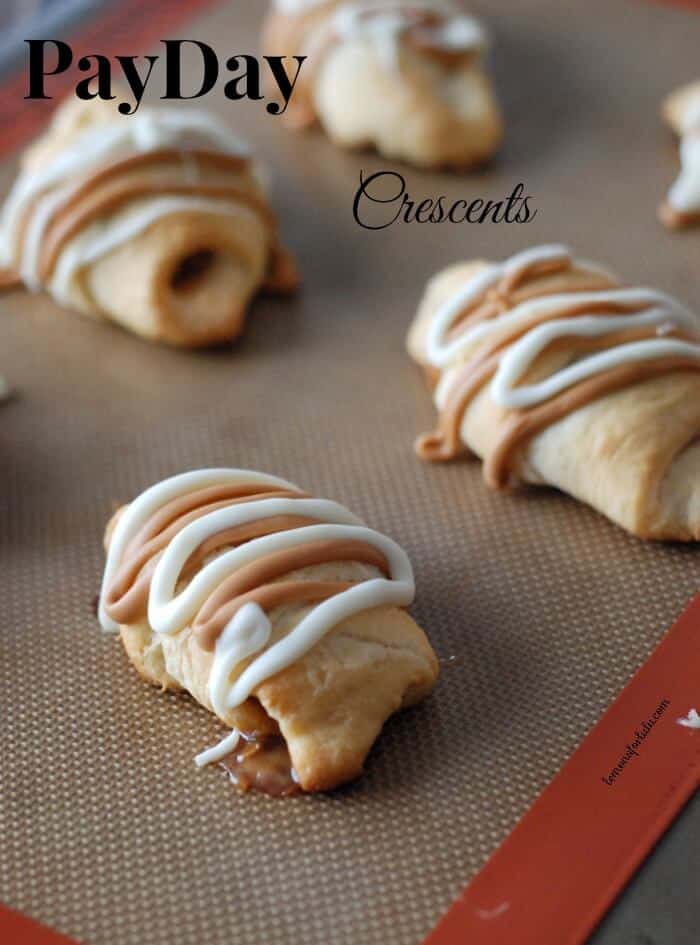 I am a fabulous singer……when I'm alone in the car.  Seriously, I can rock it out.  My voice is melodious and perfectly tuned.  I sing even better in the shower.  Must be the acoustics in the shower stall, because honestly, I sound terrific.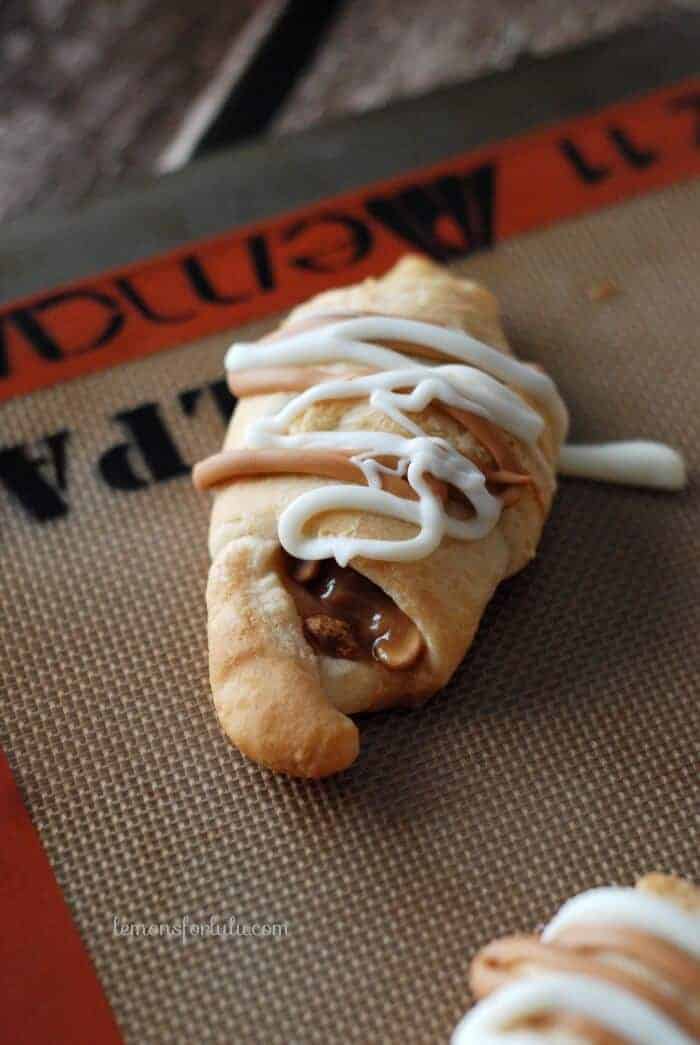 When I was a kid, I would sing all the time.  I was multi-talented.  Not only would I sing, but I would compose melodies, write my own lyrics and make my own imaginary music videos.  I was quite certain that I was going to become a rock star.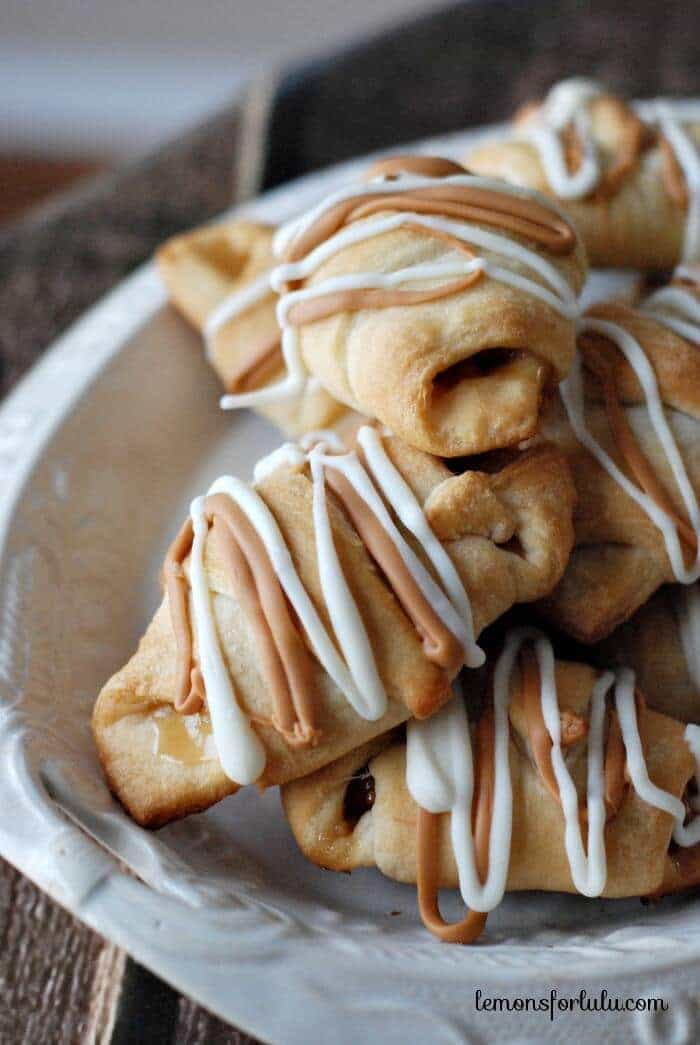 My first clue that I was a bit less than exceptional came when I was in the sixth grade.  I tried out for the musical Annie.  We sang in groups of 5, all huddled around the piano.  My voice was shaky and cracked.  I was so self conscious that I sang in barely a whisper.  Things got progressively worse as I moved through grades.  It all came to a head when I tried out to move from the women's chorus and into the mixed chorus in the beginning of my junior year of high school.  Once again we were asked to audition in front of the piano.  My music director looked at me and point blank said I had pitch problems and was not going to make it to the mixed chorus.  I hung up my choir robe for good.  Reality had officially smacked me in the face.  I was never going to be a star.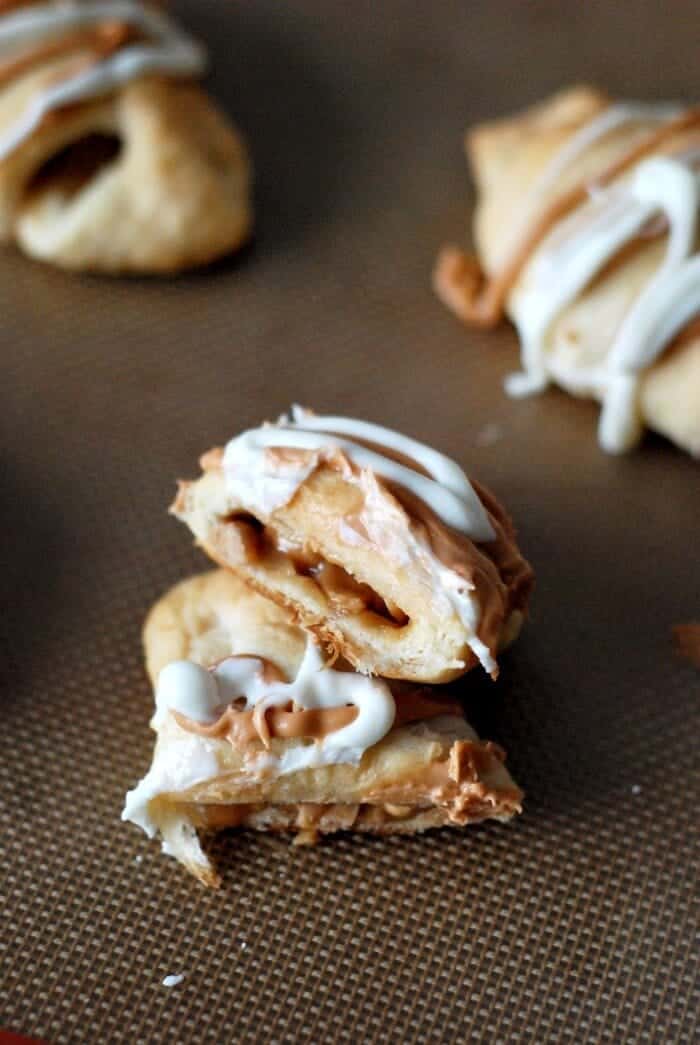 That's ok.  I always have the car.  And the kitchen-as I sing the praises of this dessert!  These caramel filled crescents are so easy!  Unwrap a PayDay, lay it on your Pillsbury crescent dough, roll, bake, drizzle and EAT!  In moments you will be enjoying a caramel-y, nutty, flaky Pillsbury sweet roll!
These crescents are definitely best shortly after they come out of the oven.  However, they are pretty darn spectacular warmed up in the microwave for a few seconds.  Then you really get to experience the caramel oozing out of the crescent roll!  Just how I like em!
I SING TO CARAMEL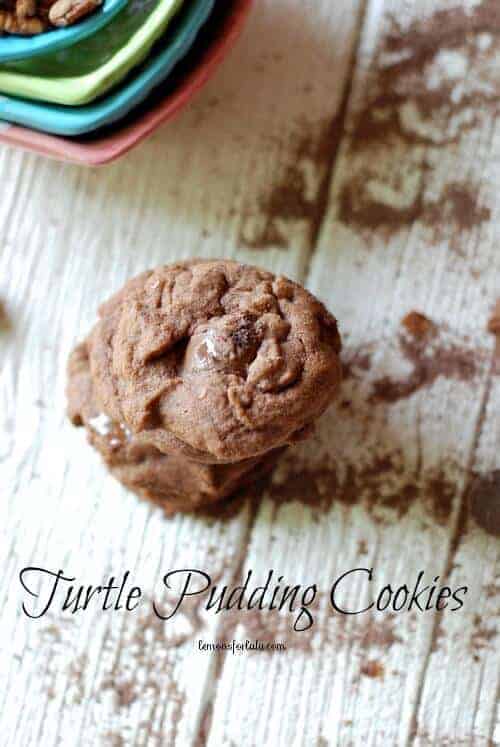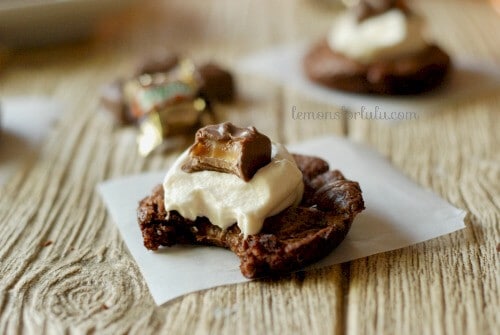 NEVER MISS A RECIPE! SUBSCRIBE TO MY EMAIL TODAY!
FOLLOW ME:
FACEBOOK | TWITTER| GOOGLE +| BLOGLOVIN | INSTAGRAM
16
adjust servings
Ingredients
2 8

oz Packages Pillsbury Crescent Rolls

1

Large bag of fun size Pay Day candies (16 total-unwrapped)

1/2

cup white chocolate chips

1/2

cup butterscotch chips
Instructions
Preheat oven to 375. Grease two cookie sheets and set aside.
Unroll crescent rolls and separate into 8 triangles per container. Place one PayDay candy at large end of each crescent and roll towards point. Place on cookie sheet. Bake for 12-16 minutes or until rolls are golden brown.
Let cool for 10 minutes.
Melt white chocolate chips in a small microwave safe bowl. Drizzle over each crescent roll. Repeat with butterscotch chips. Let chocolate set for 5 minutes.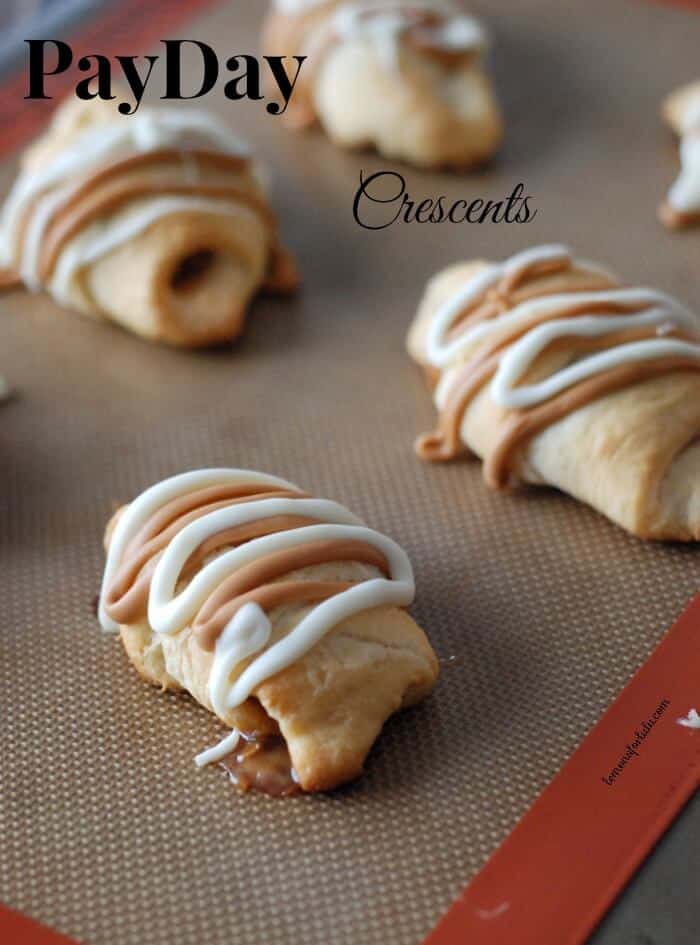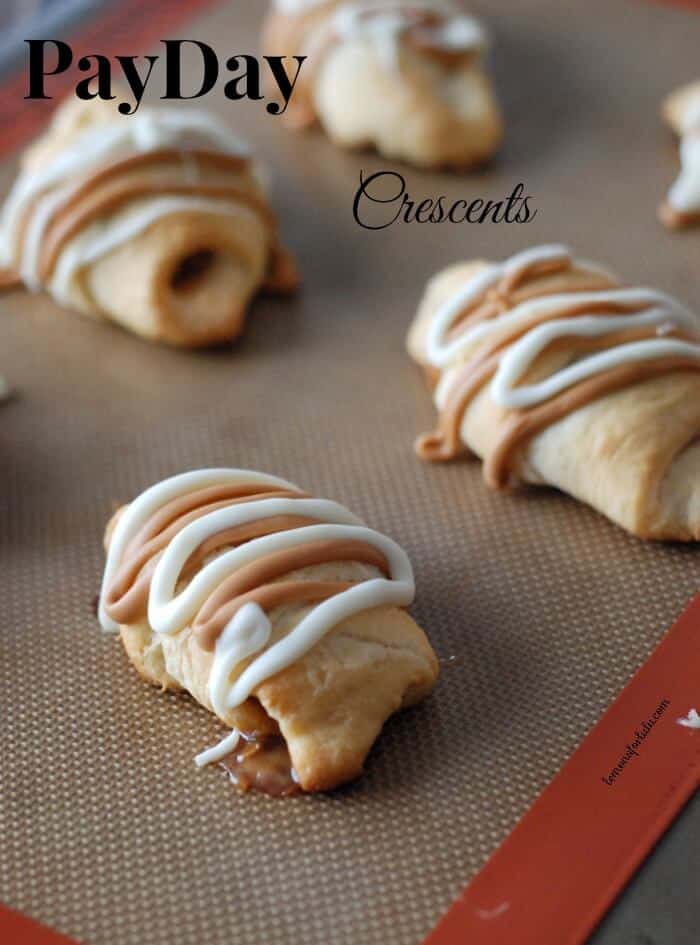 SEE THIS ON MY PINTEREST BOARD!
Follow Tanya Schroeder @lemonsforlulu.com's board Desserts on Pinterest.


I may be linking this up to these parties and to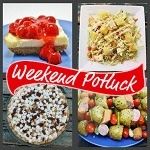 MORE SWEET CRESCENT IDEAS:
Cream Cheese and Cinnamon Crescent Rolls – Lil Luna
Crescent Roll Turnovers – The Weary Chef