Nutella Cinnamon Rolls with Mascarpone Icing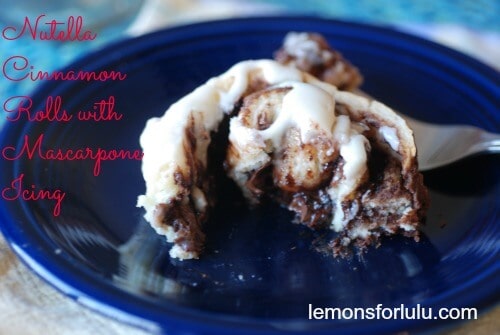 Cinnamon rolls are a true breakfast treat! I love the smell and taste of all that cinnamon and icing melting together at breakfast time. The problem is they take too long to make. I love my family, but it has to be a special occasion for me to invest the time in making those yeasty delights!
I had a hankering for some cinnamon rolls. But knew I wouldn't have the time to devote to make any. I searched online to see if I could find a lazy-man's recipe for cinnamon rolls. Low and behold I found a fantastically easy recipe from Iowa Girl Eats! This was like the "CliffsNotes" version of cinnamon rolls-which was exactly what I wanted!
I changed the filling from cinnamon to Nutella. I was sensing that my jar of Nutella was feeling neglected. Since I'm an equal opportunity baker, I decided it was time to use it up! I loved how the warm Nutella oozed out of each bite. There was just a subtle hint of cinnamon hidden beneath the hazelnut flavor. While I would normally use a traditional cream cheese icing for my cinnamon rolls, I thought I would lighten the icing flavor a bit and use mascarpone cheese instead. It turned out to be the perfect combination. The mascarpone doesn't have that tangy flavor like cream cheese and it didn't detract flavor from the Nutella. It was mild, creamy and delicious.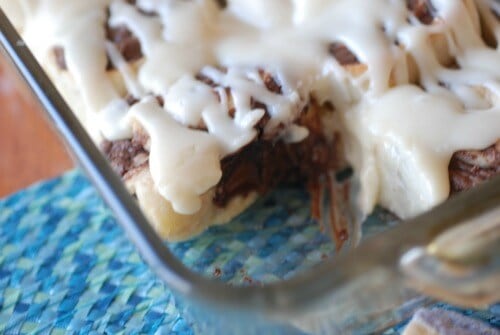 I have found my new favorite cinnamon roll. However, the trouble with having a delightful recipe that yields the most satisfyingly sweet rolls in under 45 minutes is that I have no excuse NOT to make then anytime the craving hits!!!
And now I have a wee little favor to ask of you all. There's a little Top Food Blog contest going on at Voiceboks and I made it into the running. I would be absolutely giddy over any thumbs up votes! I'm normally rather bashful about asking for these sorts for things. But truth is, it would mean a great deal to me to be a part of the Top Food Blog List of 2013. Thank you kindly.
You might enjoy these too: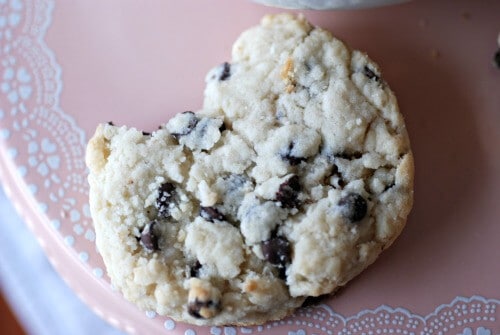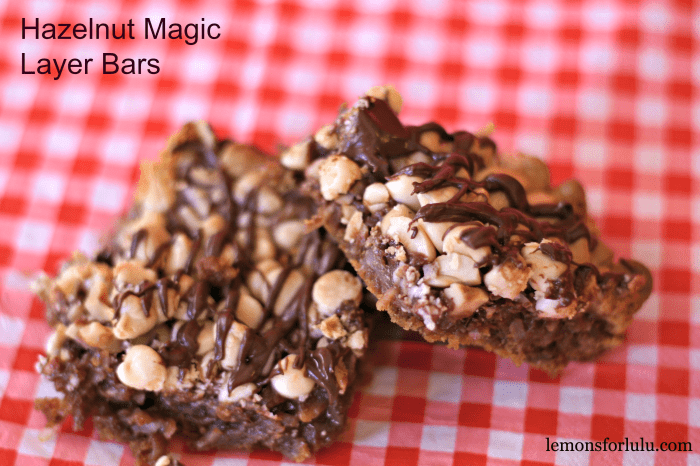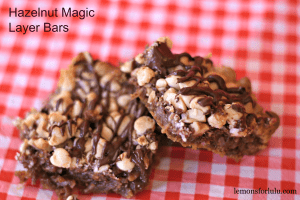 Check out these and all my other pins on Pinterest!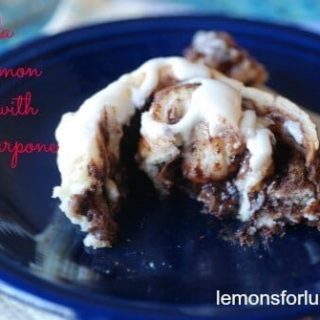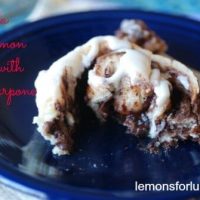 No Yeast Nutella Cinnamon Rolls with Mascarpone Icing
Cinnamon rolls are a true breakfast treat!
Ingredients
Dough
2 1/2 cup flour, plus more for rolling
1/4 cup sugar
1 1/2 teaspoon baking powder
1/2 teaspoon baking soda
1/2 teaspoon salt
1 cup buttermilk
5 tablespoons butter, melted and divided
Filling
1 cup Nutella spread
2 tablespoons sugar
1 tablespoon cinnamon
Icing
3 Tablespoons Mascarpone cheese
2 Tablespoons buttermilk
3/4 cup powdered sugar
Instructions
Preheat oven to 425.
In a large bowl combine flour, sugar, baking powder, baking soda and salt. Combine buttermilk and 4 tablespoons of melted butter in a small bowl, whisking to combine. Make a well in the middle of your dry ingredients and pour in buttermilk mixture. Stir dough just until it starts to combine. Use your hands to knead dough until it forms a ball.
On a lightly floured surface, roll out dough to form a large rectangle. Spread Nutella carefully over dough. Sprinkle sugar and cinnamon over hazelnut spread. Roll up dough like a jelly roll and pinch the seams together. Trim ends and slice dough into 12 slices. Lay rolls cut side down into a greased baking dish (mine fit into an 8x8 baking dish). Brush rolls with remaining tablespoon of melted butter. Bake for 15 minutes or until golden brown.
While rolls are baking, combine mascarpone, powdered sugar and buttermilk until thin and smooth. Pour icing over hot rolls.
Rolls are best served warm.
Notes
Dough adapted from Iowa Girl Eats
Nutrition Information
Yield

12
Serving Size

1 cinnamon roll
Amount Per Serving
Calories

332
Total Fat

14g
Saturated Fat

10g
Trans Fat

0g
Unsaturated Fat

3g
Cholesterol

23mg
Sodium

322mg
Carbohydrates

47g
Fiber

2g
Sugar

25g
Protein

5g
If you'd like a little Lulu in your life, please subscribe via email, RSS, Facebook | Pinterest | Google + | or Bloglovin! I love staying in touch with friends!!