This easy orange chicken recipe is slow cooked to perfection!  The oranges intensify the sweet maple sauce that surrounds the succulent chicken.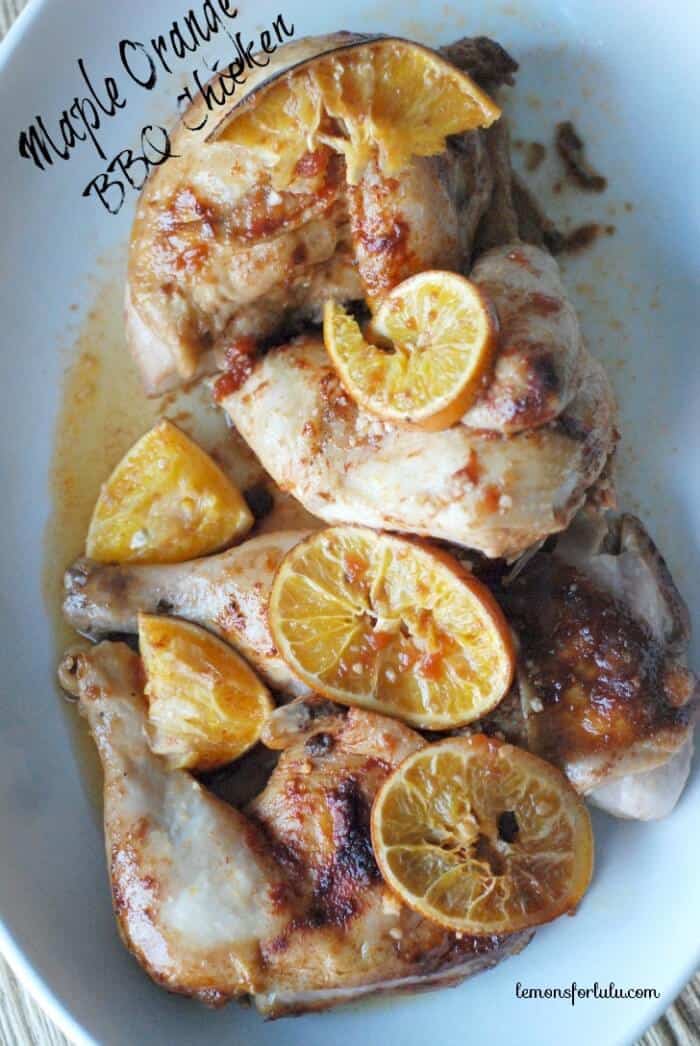 Is there anything less rewarding than jumping into a pile of leaves?  I was watching my kids and their friends as they played in the leaves in the backyard.  They worked so hard raking up every single leaf in the yard.  At first they raked with zeal.  The anticipation of the big jump was dangling in front of them like the proverbial carrot.  You remember jumping into leaf piles?  There was always this ideal notion that the leaf pile would be soft and downy and would cradle you like a baby's swaddling blanket.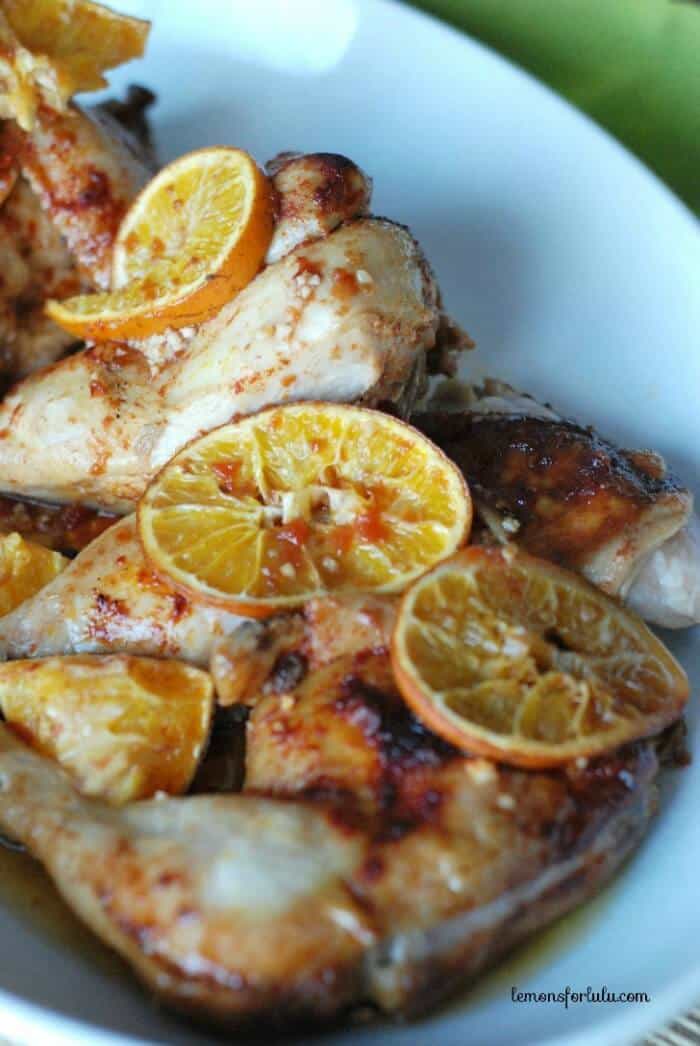 You would finally get your leaf pile high and fluff it up just so.  You run and dive into leaves only to hit the cold, hard ground.  Total let down.  You and your friends would pick yourself up, brush out the leaves that are now sticking in your hair (and more if you are wearing fleece), grab your rake and start all over.  Each time the leaf pile would look a tad bit less inviting.  The pile would get smaller and smaller and look much less fluffy.  By the third jump you begin to detest that rake and decide to play something new.  You leave mom and dad to rake up what is left of your fun.
Autumn makes me think not only of leaf piles and vibrant colors, but of maple syrup.  To me, maple syrup is warm and cozy.  It reminds me of big breakfasts in my flannel pajamas.  While I normally enjoy maple syrup on something sweet like pancakes or french toast, it can make savory dishes stand out.  This maple orange chicken recipe is a perfect example.  The chicken is slow cooked in a sweet and savory maple sauce that is enhanced by the fresh oranges and their juice.  This orange chicken recipe tastes rich and delicious and is so easy to throw together.  Much easier than any leaf pile!
Maple Orange Chicken Recipe
4
adjust servings
Ingredients
1

whole chicken-cut

2

teaspoons salt

2

teaspoons paprika

1/2

teaspoon pepper

2

cloves garlic, minced

1

cup Dr. Pepper

1/2

cup ketchup

1

tablespoons brown sugar

3

tablespoons cider vinegar

2

tablespoon maple syrup

2

whole oranges, sliced
Instructions
Sprinkle seasoning and garlic over chicken pieces. Place chicken in a slow cooker.
Whisk together cola, ketchup, brown sugar, vinegar and maple syrup. Pour over chicken. Place orange slices on chicken and around chicken.
Cook on high for 5 hours or until done.
Serve chicken with juices.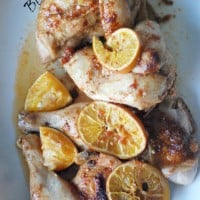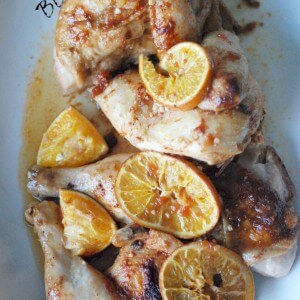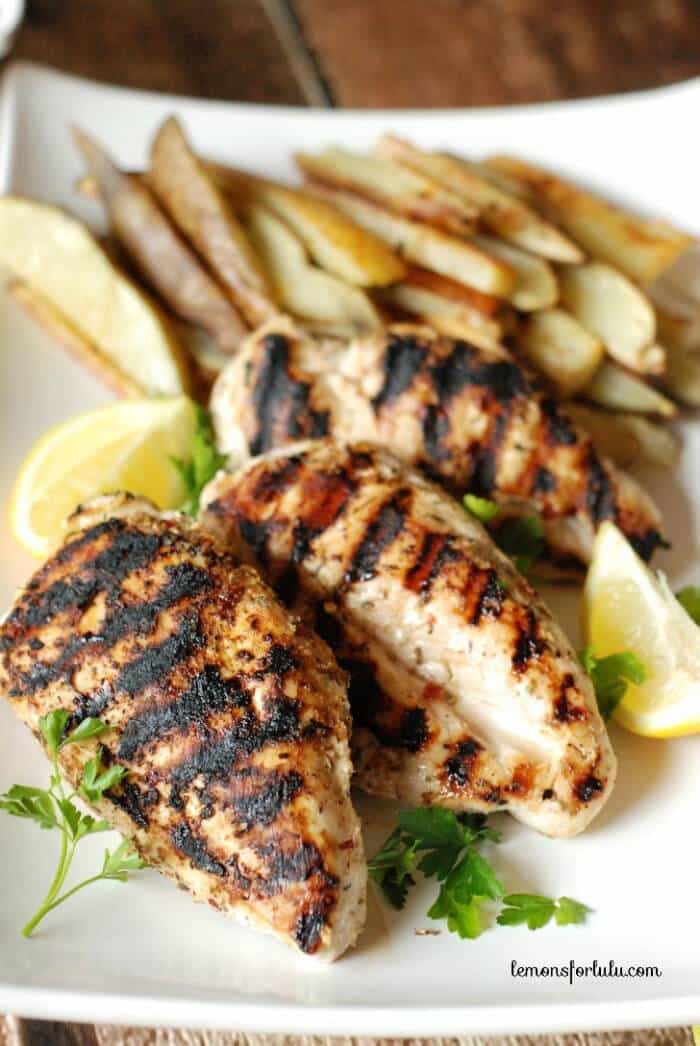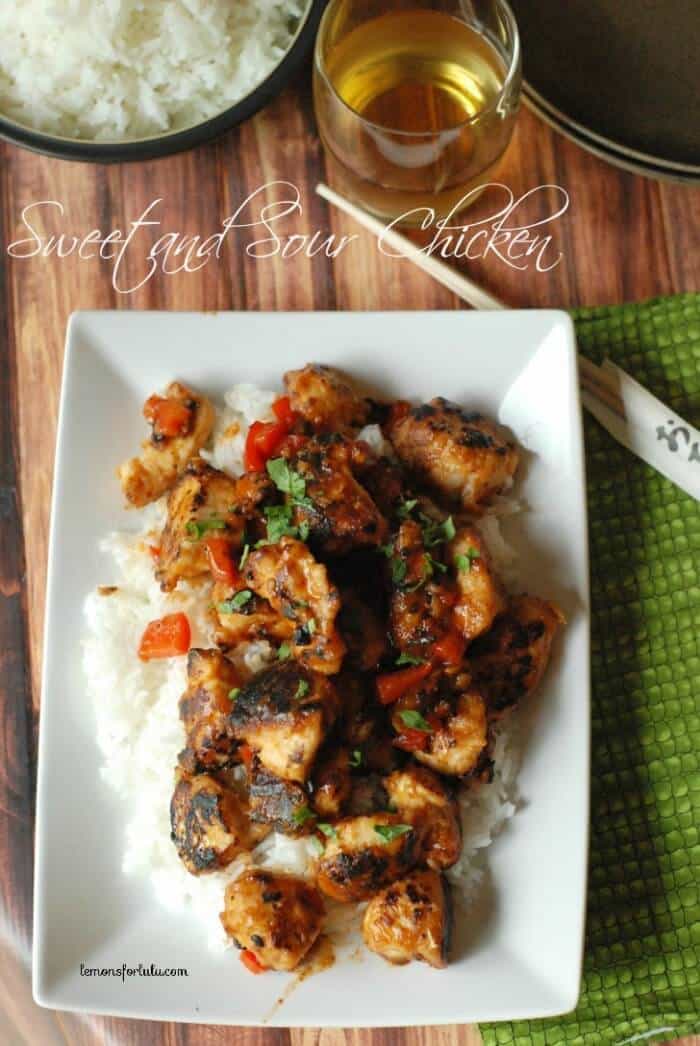 I may be linking this up to these parties and to The Weekend Potluck!