Raspberry buttercream frosting adds some sweetness to these tart lime cupcakes!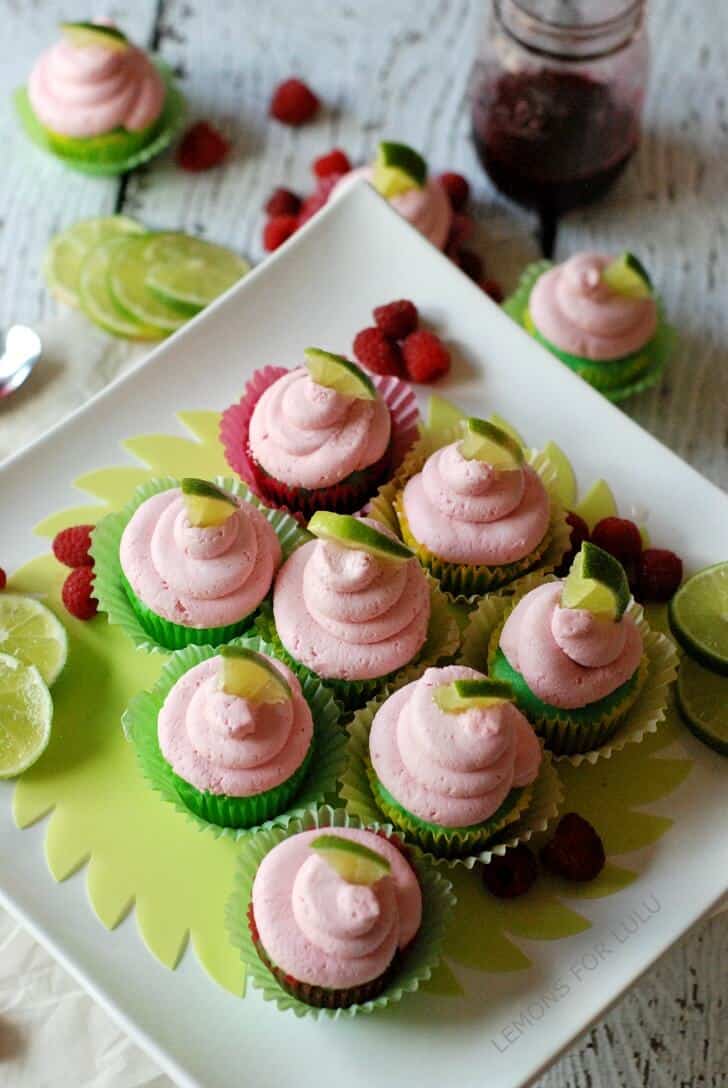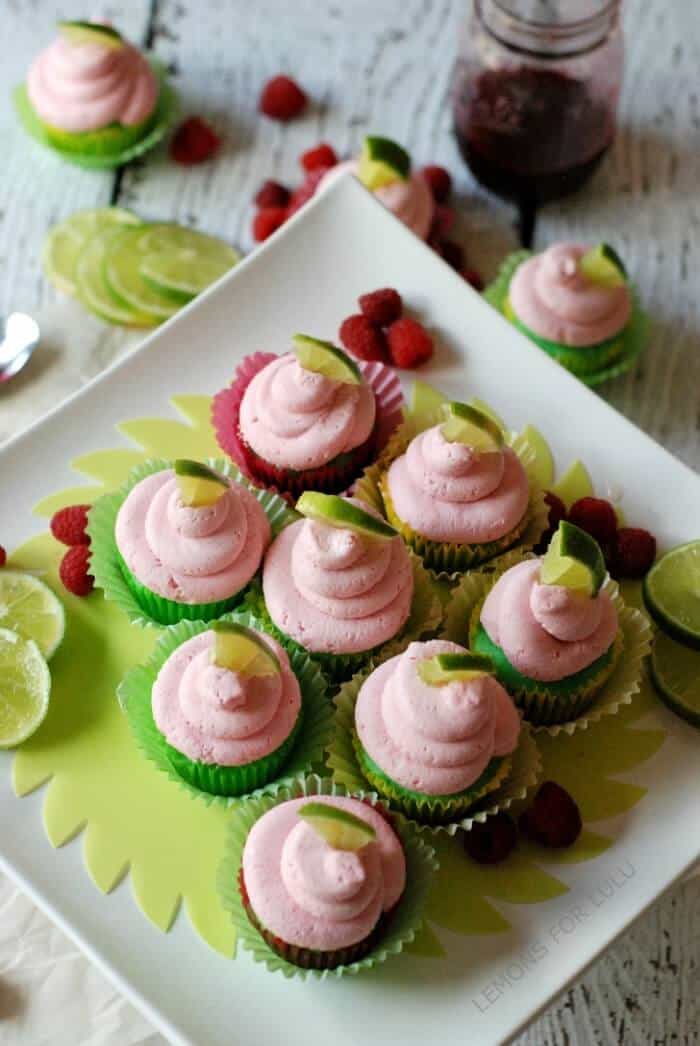 I've been sitting on these cupcakes for almost a month now. I actually made them for my own birthday. Typically I buy myself a rich, luxurious opera cream cake for my birthday. That cake is the only cake we eat that hasn't been made by me. It's a gorgeous cake, but a little on the expensive side. I've been feeling cheap lately and decided that cake was an expense I could do without. Yes, it's for my birthday and I'm totally worth it. But, I'd rather put that money towards something more useful like another pair of Toms (my booty agrees with this plan).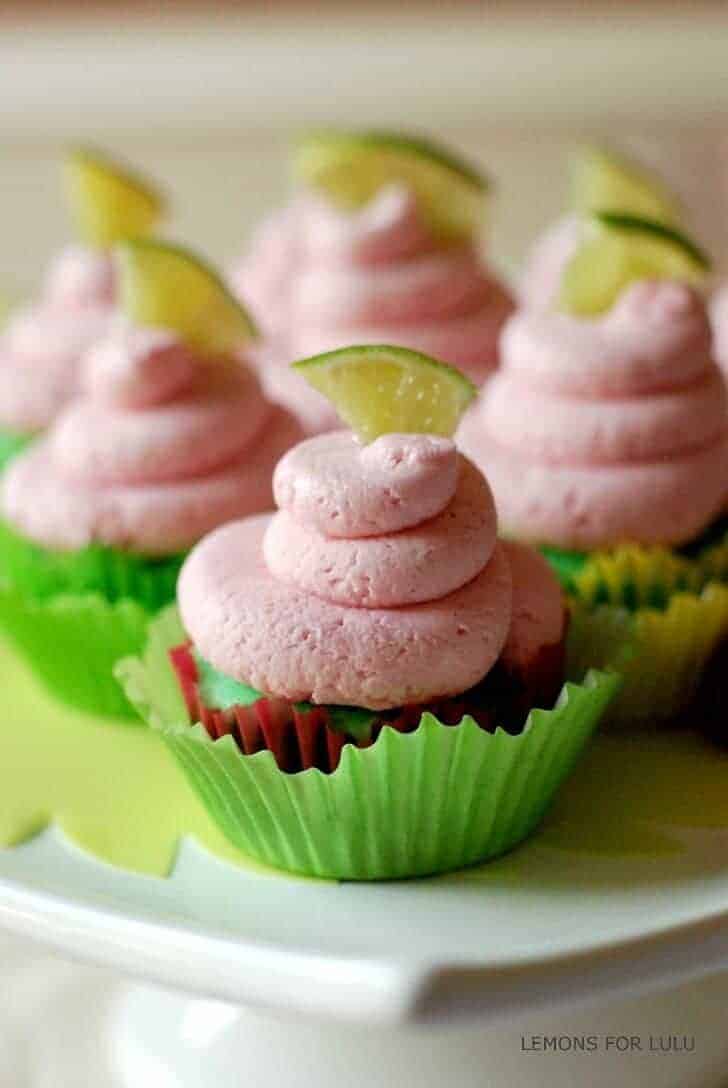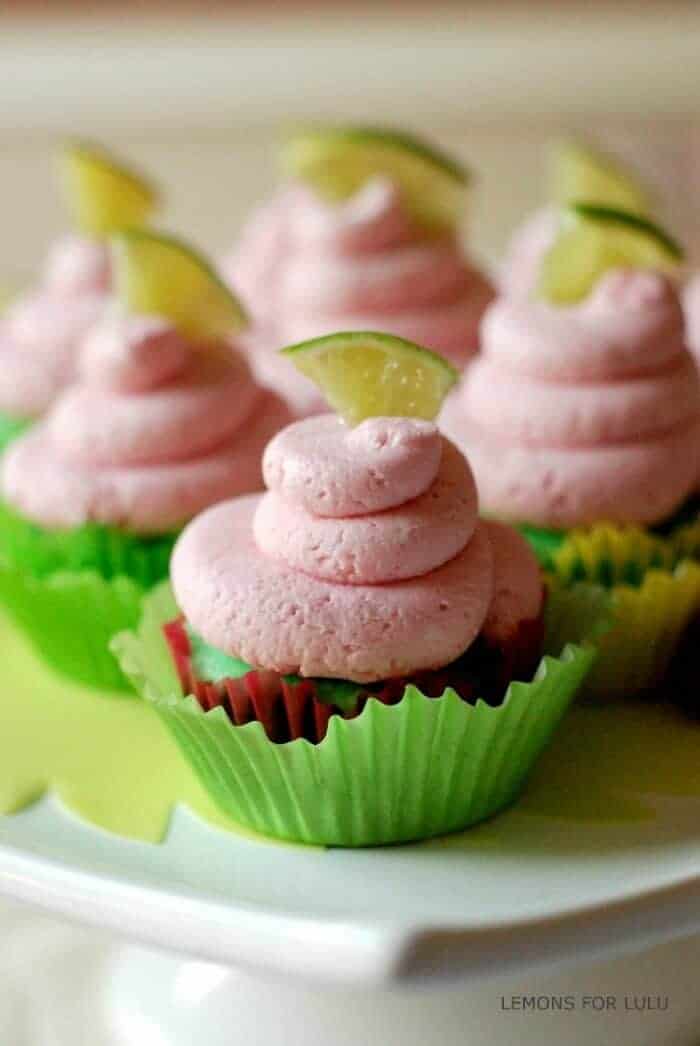 Lime is not a flavor I normally gravitate towards. I tend to prefer key lime (only slightly different I suppose). However, I wanted a cupcake with bold flavor and a strong visual impact. I think these cupcakes fit that description, don't you? I did add coloring to the cupcake because I wanted a contrast in colors, however, next time I'll probably leave that out. The buttercream frosting is intensely raspberry. I made a raspberry simple syrup which I then used to infuse my buttercream frosting. That syrup is fabulous! I can see adding that to all sorts of beverages, as a drizzle for desserts, pancakes, my coffee….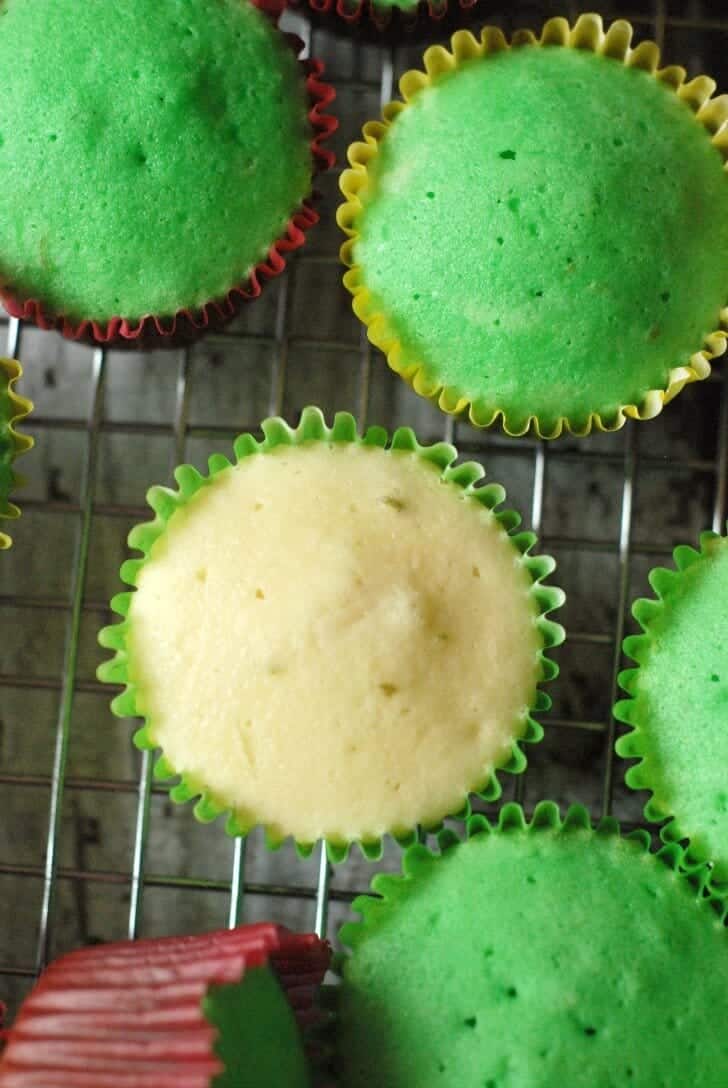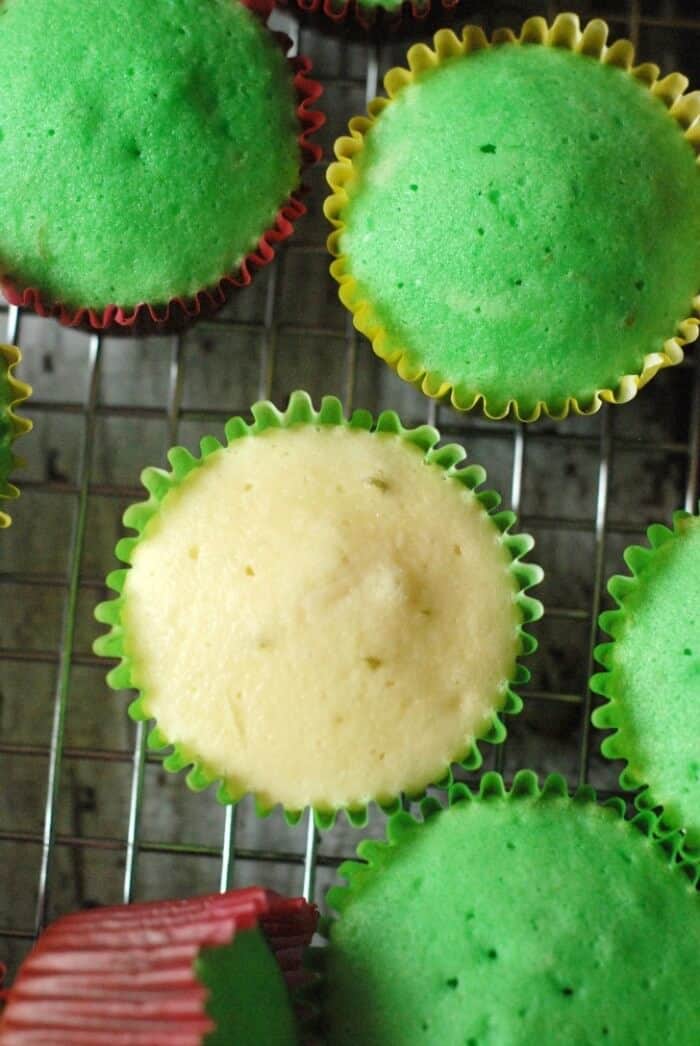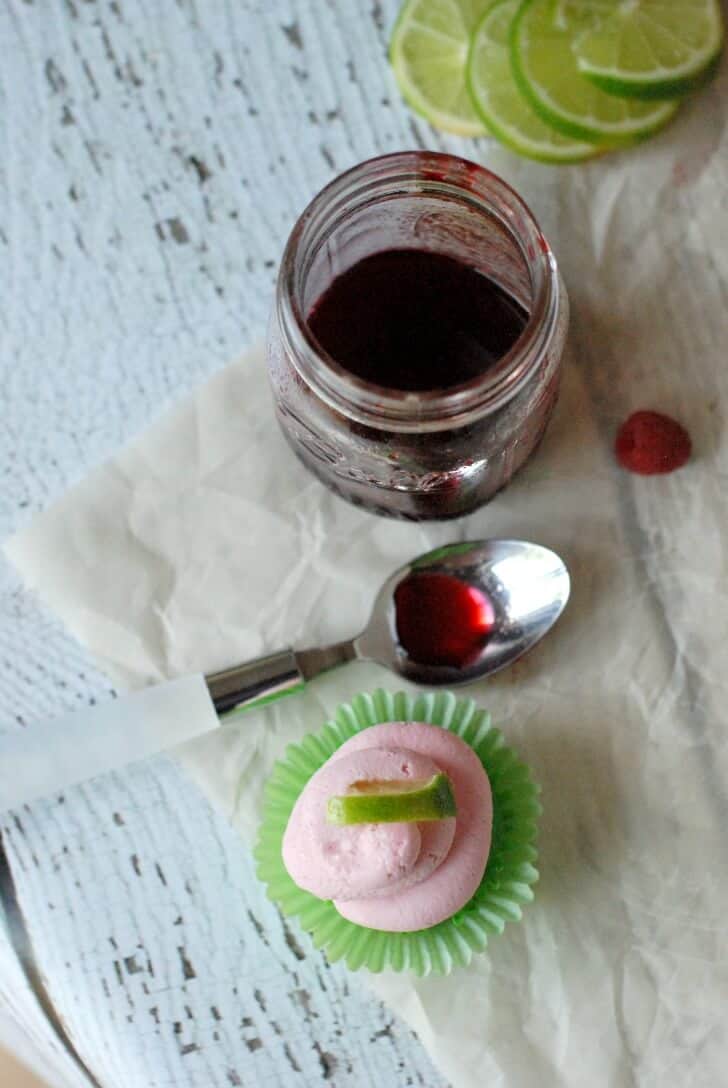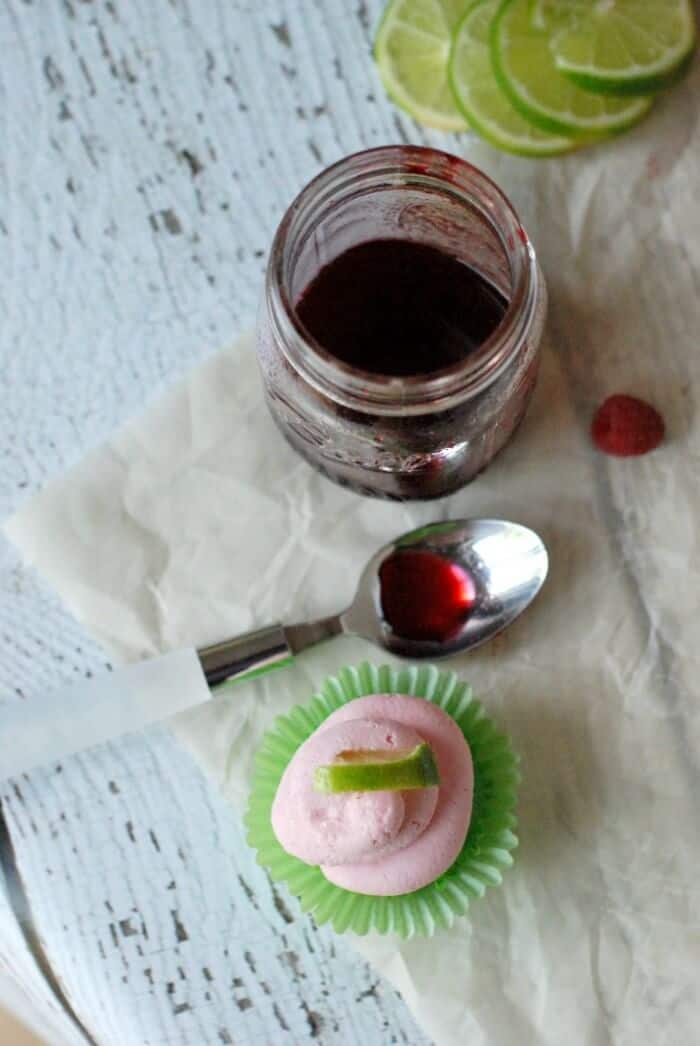 These lime cupcakes with that gorgeously pink raspberry buttercream frosting might become my new birthday cupcake. The tart/sweet combo works amazingly well. These are girly and fun and taste superb! They are so good, they may become the official birthday cupcake for each member of the Lulu household whether they like it or not! It's baker's choice around here! After seeing how quickly these disappeared, the only argument I'll hear is over who gets the last cupcake! That's an easy fix: me.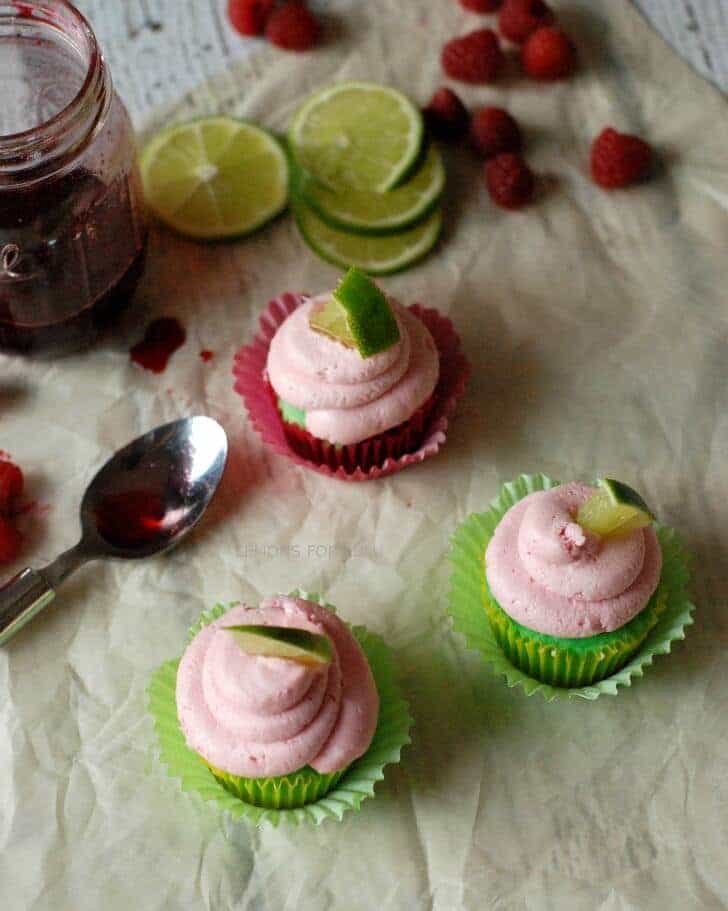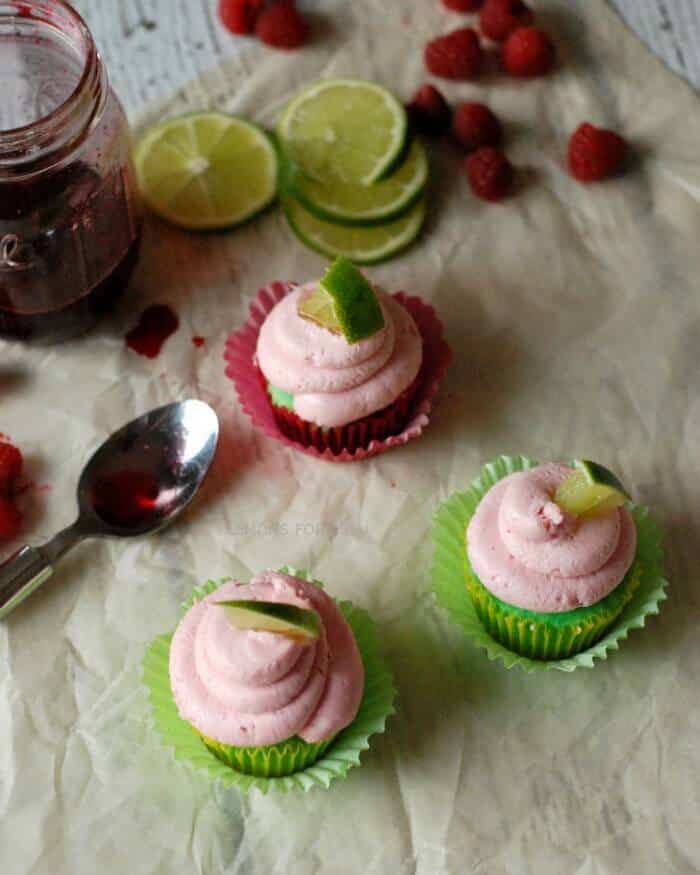 Fruity Cupakes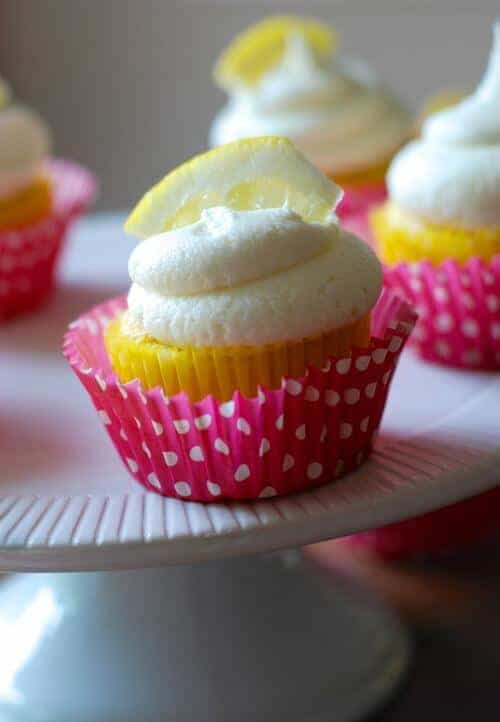 NEVER MISS A RECIPE! SUBSCRIBE TO MY EMAIL TODAY!
FOLLOW ME:
FACEBOOK | TWITTER| GOOGLE +| BLOGLOVIN | INSTAGRAM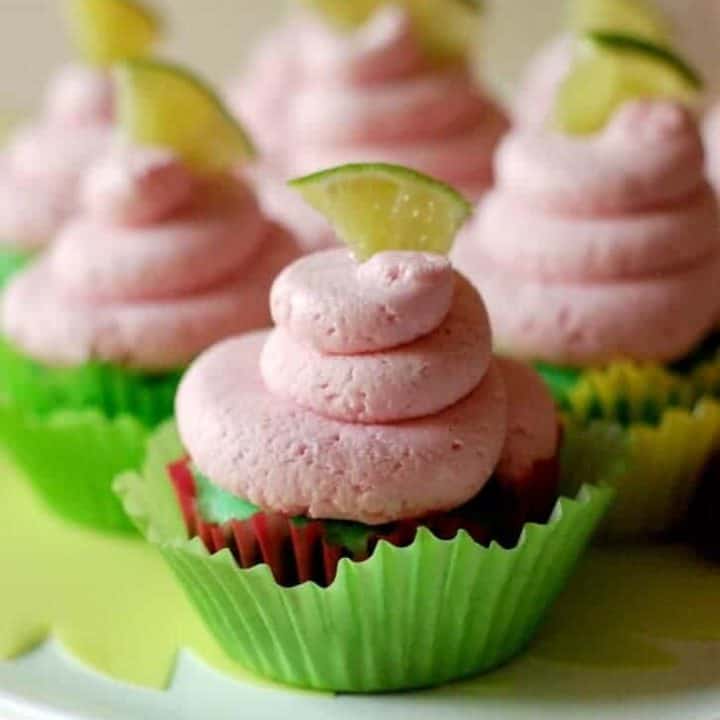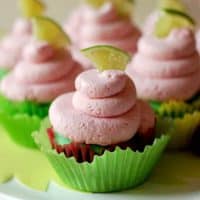 Lime Cupcakes with Raspberry Buttercream Frosting
Raspberry buttercream frosting adds some sweetness to these tart lime cupcakes!
Ingredients
1 cup butter, softened
2 cups sugar
4 eggs
1 cup milk
1 1/2 teaspoon vanilla
3 cups cake flour
1 tablespoon baking powder
1/2 teaspoon salt
4 limes zested
1/4 cup fresh lime juice
1 cup butter, softened
1 cup shortening
7 cups powdered sugar
1/2 teaspoon salt
1/3 cup raspberry simple syrup
3/4 cup sugar
1 1/2 cups raspberries
Instructions
Preheat oven to 350. Line 24 baking pans and set aside.
In a bowl of a stand mixer combine butter and sugar and mix until creamy. Add in eggs, one at a time, beating well after each addition. In a bowl combine milk and vanilla. In a separate bowl, whisk together flour, baking powder and salt. Beat in flour and milk, alternating between the two, but ending with the flour mixture. Stir in lime zest and lime juice.
Using a large cookie scoop divided batter among cupcakes cups. Bake for 16-18 minutes or until a tooth pick inserted comes out clean. Let cupcakes cool completely before frosting.
For the frosting: In a mixer, beat butter and shortening until creamy. Carefully add in powdered sugar one cup at time. Add the salt. Slowly stream in syrup until frosting is the desired constancy, adding more of necessary.
For the syrup, in a saucepan combine sugar and raspberries. Bring just to a boil then reduce heat and simmer for 5 minutes. Remove from heat and let cool.
Once syrup has cooled, drain through a mesh strainer. Store in a jar for one week.
Nutrition Information
Yield

24
Serving Size

1 cupcake
Amount Per Serving
Calories

539
Total Fat

25g
Saturated Fat

14g
Trans Fat

1g
Unsaturated Fat

10g
Cholesterol

77mg
Sodium

290mg
Carbohydrates

78g
Fiber

1g
Sugar

61g
Protein

3g