Tart lemon curd and creamy mascarpone cheese are tucked inside grilled pound cake for a dessert grilled cheese!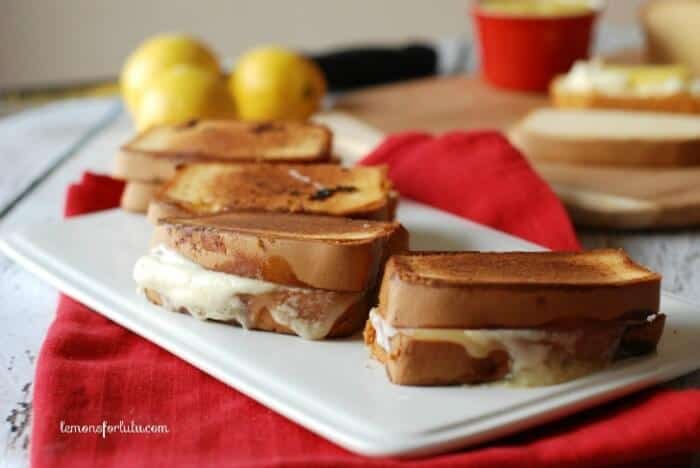 I've had a baking freeze after our vacation.  It wasn't really intentional, I just haven't found the time.  Between baseball, tennis lessons, day camps and summer parties, I find I barely have time to cook let alone bake!  It's giving me the shakes.  I think I'm going through baking withdrawal.
I am so desperate for homemade dessert, it has become an obsession.   Before vacation I had an abundance of baked goods in my kitchen like these cookies and brownies.  Since dessert is usually so abundant, I only nibble at them here or there.   Now I am kicking myself for taking all my baked goods for granted.  I curse myself for not being better about hoarding desserts and hiding them throughout the house.
These are the days I am tempted to dig into my supply of unsweetened chocolate.  Heck if I smother it with peanut butter, I could convince myself it's a Reese Cup right?   Or maybe I could open up the marshmallow fluff and dig in with a spoon?  Then I remember I have lemons and I have eggs and I have sugar.  Thank goodness for lemons and sugar!!  With the help of my trusty dusty microwave I could be digging into tart lemon curd in a matter of minutes.  Lemon curd is one of my favorite things in the world!  Give me the choice between lemon curd and ice cream and I'll choose the lemon curd every time!  It is mouth-puckering goodness that can be eaten with anything!  Even cardboard would taste good with lemon curd.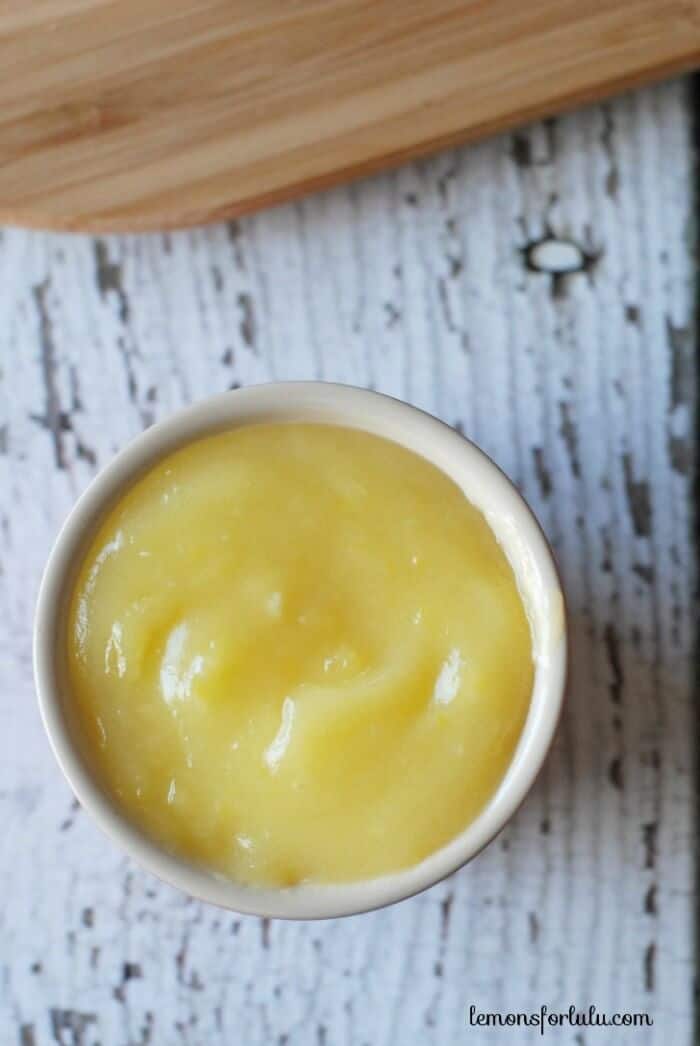 Then the idea struck me-I was going to feast on dessert sandwiches tonight!   I grabbed the mascarpone that I had sitting in the fridge and the pound cake from the freezer.  While those two came to room temperature, I made my lemon curd.  The rest as they say, is history!   I got my skillet and added a swirl of butter then I toasted one side of my pound cake, spread on the mascarpone and a lovely dollop of lemon curd!  Before I knew it, I was digging into the sweetest sandwich.  It tasted like cake AND lemon meringue pie all at once!  The lemon curd melted perfectly into the mascarpone.  Each bite was tart and creamy.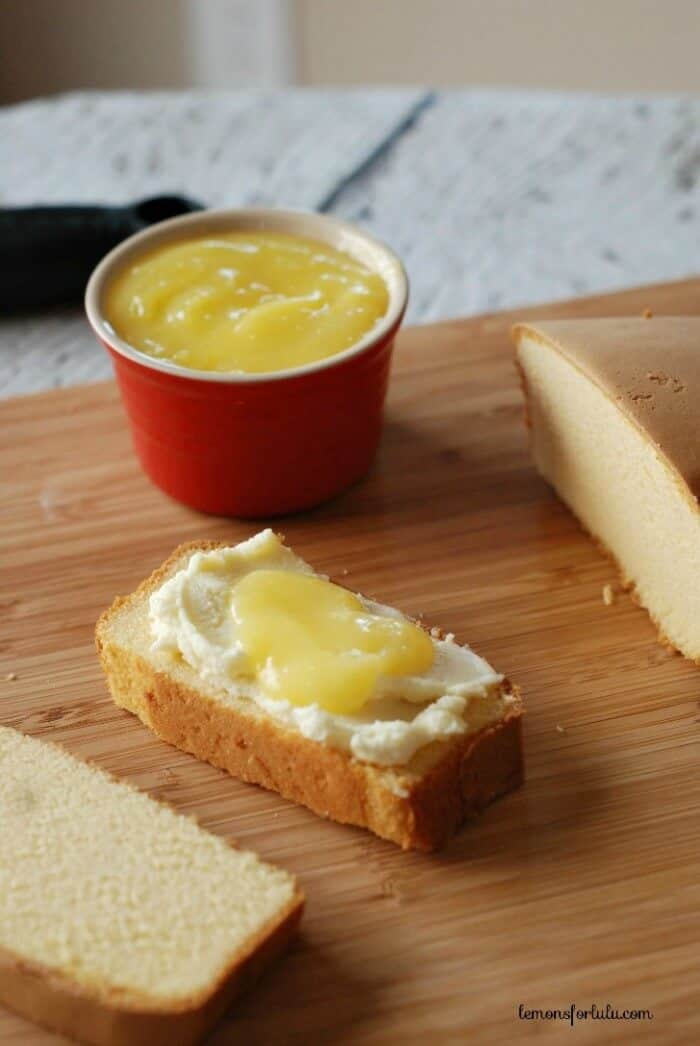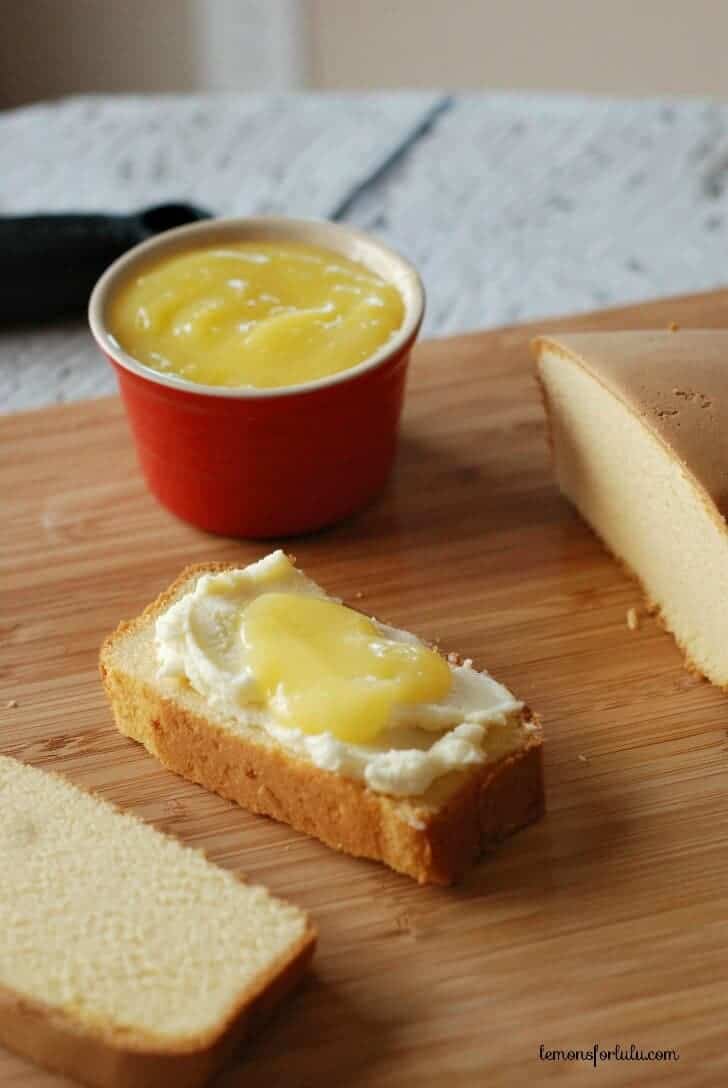 I need to go without baking more often.   I seriously come up with the best desserts!
LEMON IS LOVELY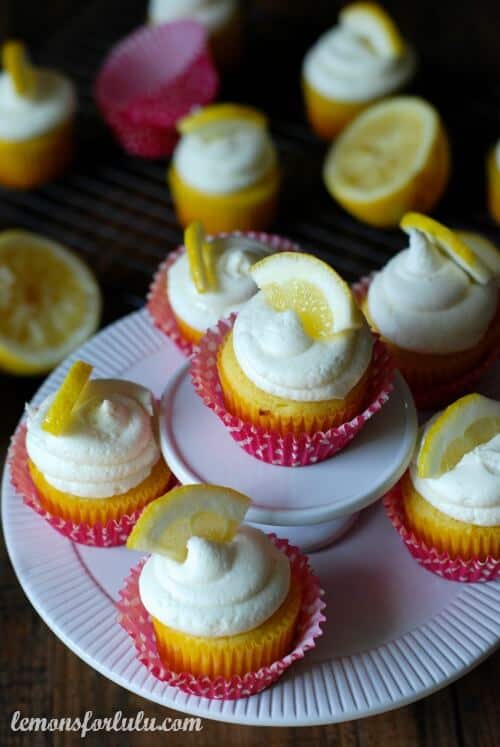 NEVER MISS A RECIPE! SUBSCRIBE TO MY EMAIL TODAY!
FOLLOW ME:
FACEBOOK | TWITTER| GOOGLE +| BLOGLOVIN | INSTAGRAM
SEE THIS ON MY PINTEREST BOARD!
Follow Tanya Schroeder @lemonsforlulu.com's board Desserts on Pinterest.
I may be linking this up to these parties and to The Weekend Potluck!