A white bean dip that is extra creamy with just a touch of spice!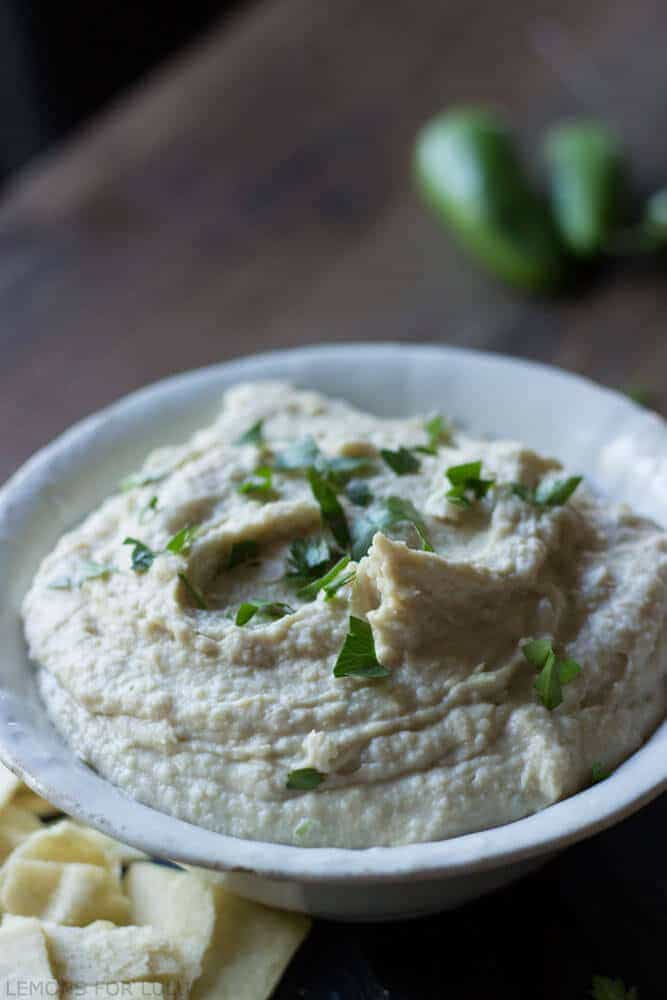 When I was young my two older sisters threatened to throw me into the Niagara Falls and I believed them. It started out innocently enough. Just another family vacation in Toronto. Somewhere overlooking the falls things got ugly. I annoyed my sisters, they threatened to get rid of me and then I told on them. This was our big sisters/little sister relationship.
They threatened to throw me over lots of places. While that probably wasn't the best way to handle things, I do admit I was annoying. I'd listen in on their telephone conversations, I'd follow them around, I'd tattle on them, I'd bend their gold jewelry with my teeth, I'd snoop in their rooms and borrow take their clothes. I was a P.E.S.T. It's truly a wonder they still talk to me.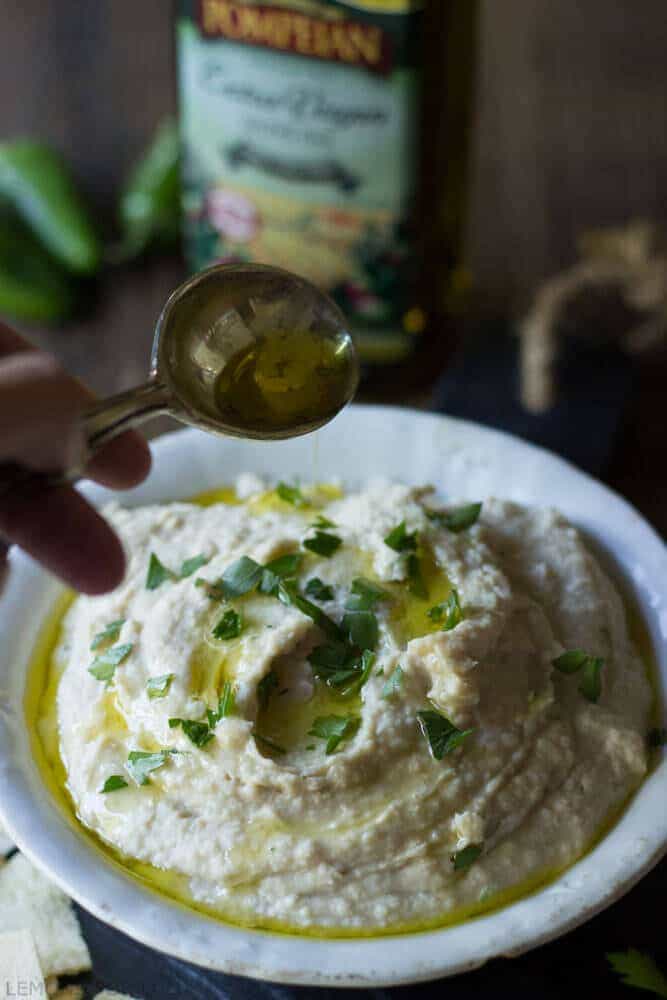 But they DO talk to me. In fact we are all very close. I love those two. They support me, lift me up, listen to me and help me present a united front against my parents (yes we still fight with our parents).
Once a month I try to join my sisters in Friday "happy hours". This is nothing formal. We just meet at one of our houses, drink wine and beer and indulge in lots of snacks. Sometimes husbands are there, but usually it's just the three of us.
During our last happy hour my oldest sister brought over this incredible white bean dip she just purchased. It was creamy and smooth with a hint of jalapeño. In an instant I knew not only could I make it but that I would be making it. This dip almost tastes like hummus. The bean flavor isn't too strong, the lemon juice, the garlic and the seasoning help with that. I used one whole jalapeno. Please adjust the amount of pepper to your taste. The trick with the jalapeño is to be sure you finely chop the pepper so that no one gets one giant spicy bite. The Greek yogurt is the key to this creamy dip. Plus it adds a little tanginess.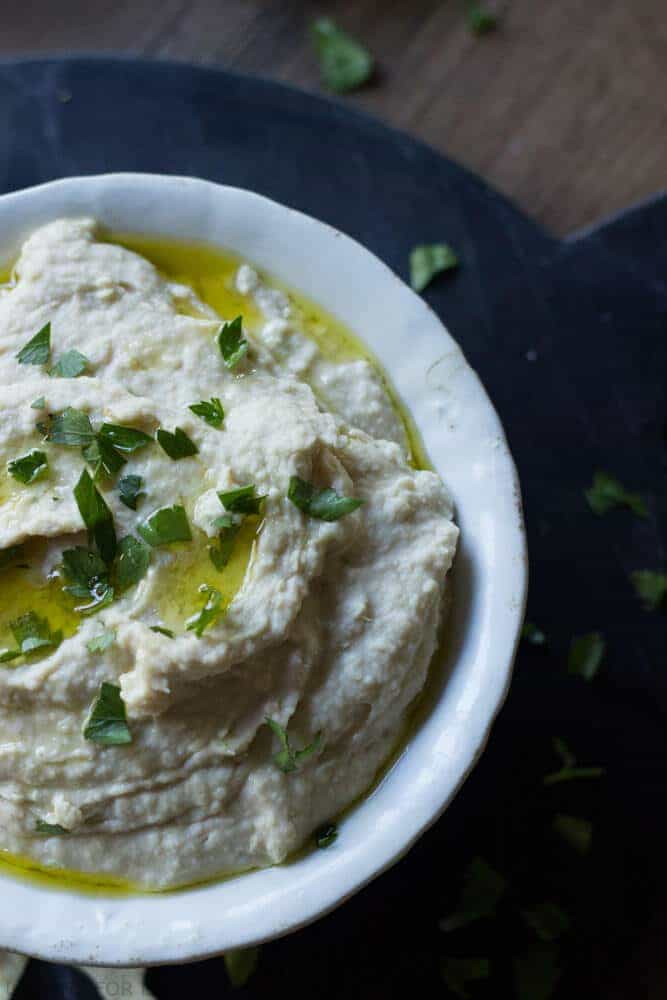 I used Pompeian Extra Virgin Olive Oil in this dip (and on this dip). The extra virgin olive oil is my favorite. It is robust, smooth and works with almost everything. Pompeian offers so many flavors however, be sure to test them to find your favorite!
I can't wait until next happy hour! My sisters can bring the wine and I'll bring the dip!
To learn more about Pompeian's Oil Varieties, visit them on the web, Facebook, Twitter and Pinterest.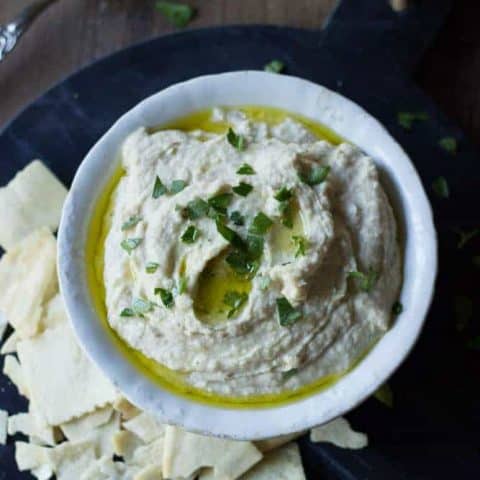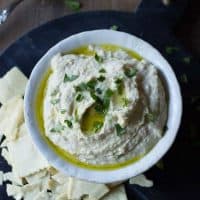 Jalapeño White Bean Dip
A white bean dip that is extra creamy with just a touch of spice!
Ingredients
2 14.5 oz cans cannellini beans
3 cloves garlic, minced
1 teaspoon cumin
1/2 teaspoon salt
1 tablespoon lemon juice
3 tablespoon olive oil (I Used Pompeian Extra Virgin), divided
1 whole jalapeno finely chopped
1/2 cup plain Greek yogurt
1 tablespoon parsley for garnish
Instructions
Combine all the ingredients in the bowl of a food processor (only use 2 tablespoons of olive oil in the dip). Mix. Drizzle with remaining tablespoon of olive on the top. Sprinkle with parsley.
Nutrition Information
Yield

12
Serving Size

1
Amount Per Serving
Calories

92
Total Fat

4g
Saturated Fat

1g
Trans Fat

0g
Unsaturated Fat

3g
Cholesterol

0mg
Sodium

95mg
Carbohydrates

11g
Fiber

3g
Sugar

1g
Protein

5g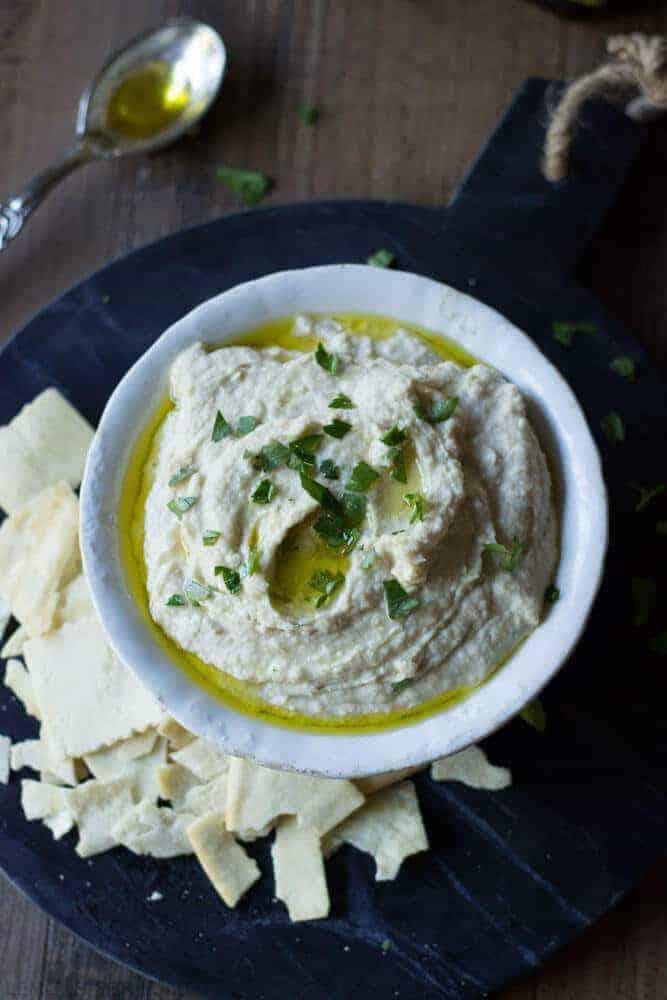 *I'm happy to be a #PantryInsider with Pompeian Olive Oil. This original recipe and all opinions are all my own.