Win a $500 Amazon Gift Card And Have  A Summer Splurge!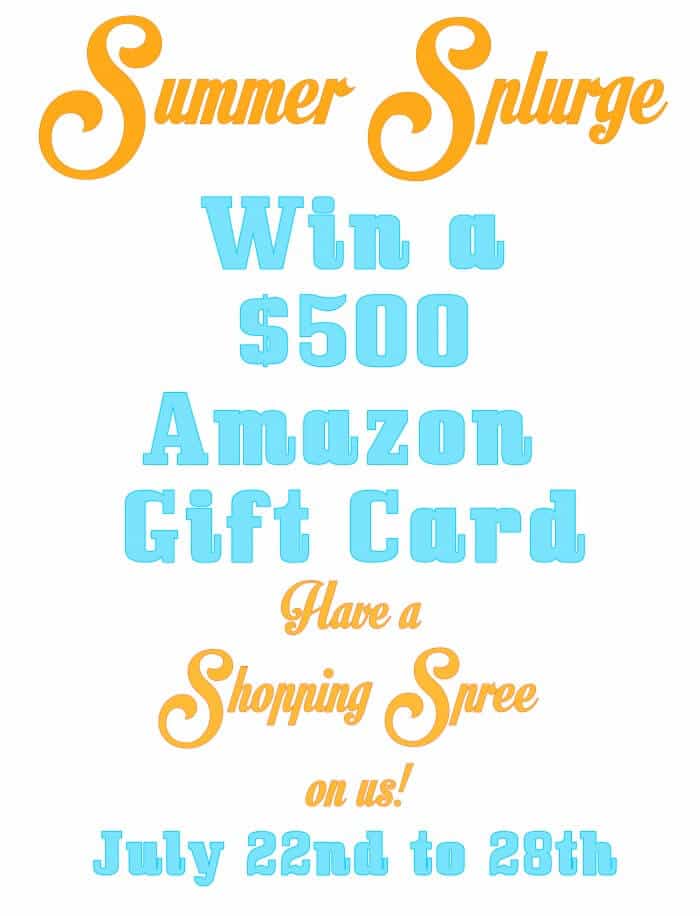 Here we are in the home stretch.  Summer is just about over.  It's been a busy summer too.  It's always a busy summer with kids.  If your life is like mine, all you've done is drive kids to the pool and from the pool.  To camp, from camp.  To a friend's house, from a friend's house.  To baseball, from baseball.  Every. Single. Day.  It's time for you to splurge on YOU!
Go on, what are you waiting for?  You know you want it.  You deserve it!
Check out these awesome bloggers who are all for a little splurging!