Sweet and Silky; that is how I would describe this Iced Mocha Sipper.  Chocolate liqueur, coffee liqueur, and caramel vodka are key players in the easy cocktail recipe, but it's the mocha ice cubes that are the real show stoppers. You have to drink this sipper cocktail slowly.  You have to savor every last taste!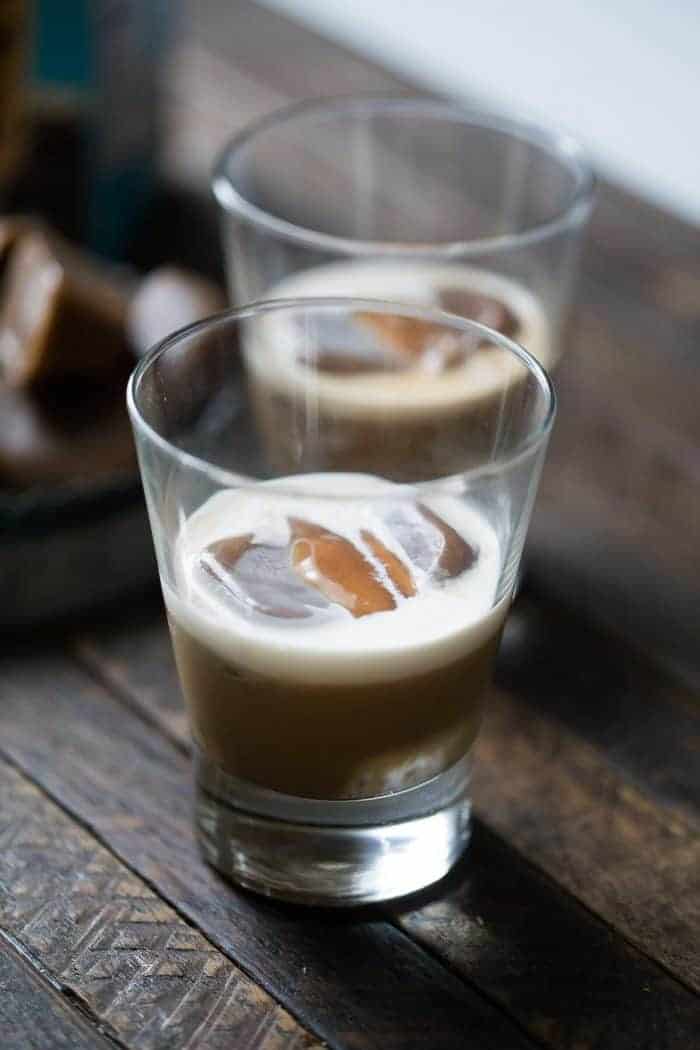 I've decided I like cocktails.  I may like making them even more than I like drinking them.  Ok, I'm lying; I love drinking them too.  Each time I make a cocktail, I think it's the best thing I've ever tasted. Take this Lemonade Moscow Mule for instance.   Once I combined ginger beer and lemonade I honestly believed I was sipping on the best thing I have ever poured over ice.  That was until I made this Key Lime Vodka Collins.  I shook that drink right up, drank it down and declared it the best darn cocktail I've ever tasted!
Each cocktail quickly becomes my favorite then just as quickly gets replaced by my next creation.  This delicious Iced Mocha Sipper is already replacing the vodka Collins that made me happy a few days ago   Mabe this sipper is taking over because it's a cocktail that thinks it's dessert.  This drink is sweet and mouth-wateringly delicious.  This drink is so good it shouldn't even be legal, but it is, and everyone should thoroughly enjoy it!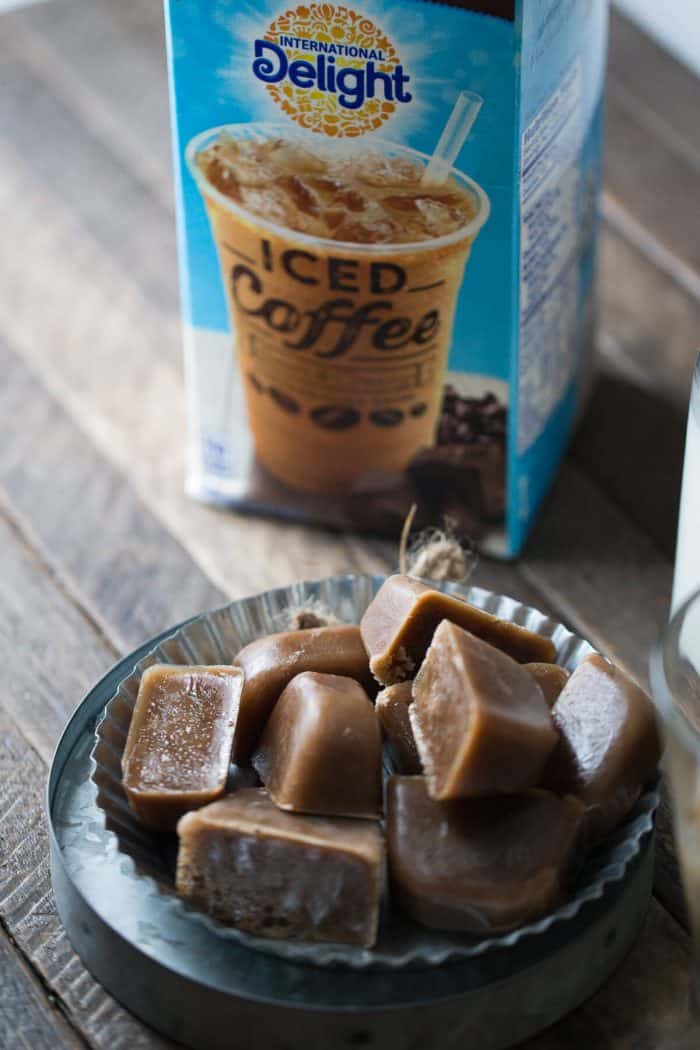 I call this a sipper because that's what you do.  You do not suck this cocktail down with a straw; you daintily sip this drink.  I combined caramel vodka with coffee liqueur, chocolate liqueur, caramel sauce and International Delight's Mocha Iced Coffee.  But here's where things get good;  I froze the iced coffee in an ice cube tray and placed the frozen mocha cubes into each cocktail.  As you sip this beverage, the mocha iced coffee slowly seeps into and blends with your alcohol.  Each cold, chocolaty sip reminds you to sit back, relax and enjoy every ounce of summer we have left!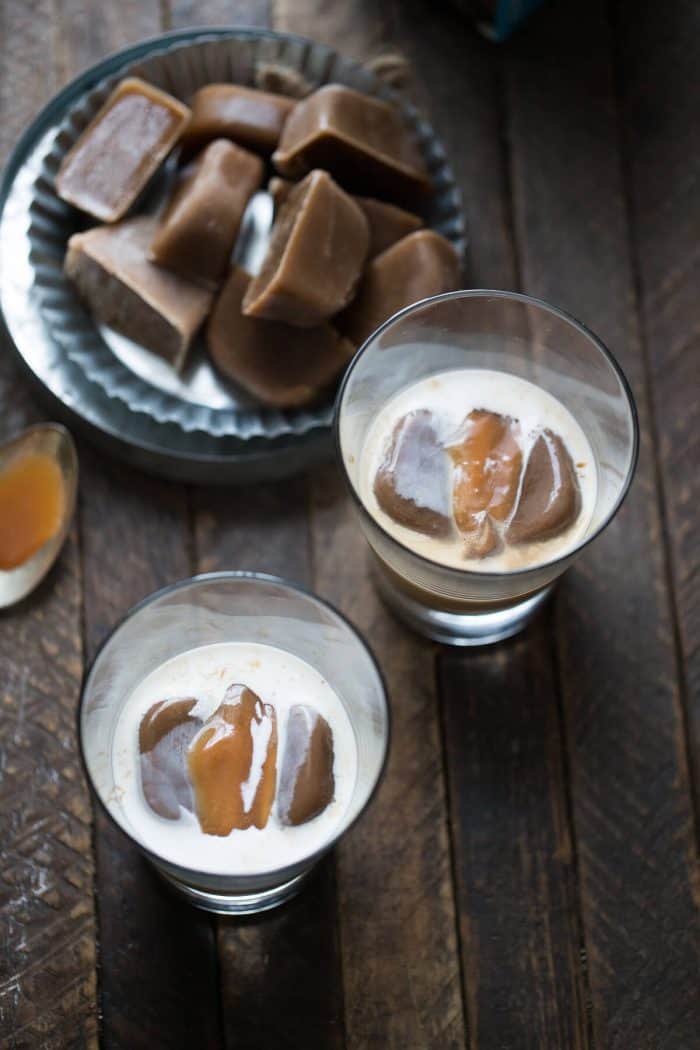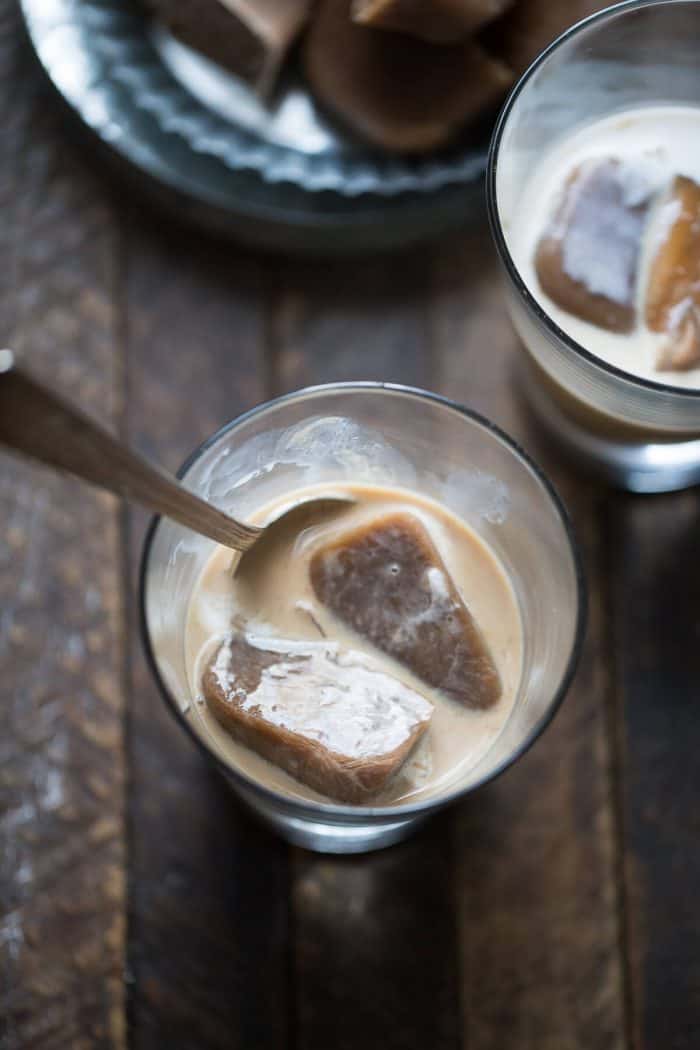 Ingredients
International Delight Mocha Iced Coffee

1

oz chocolate liqueur

1

oz coffee liqueur

1

oz caramel vodka

2

tablespoons caramel ice cream topping

half and half
Instructions
Fill one ice cube tray with iced coffee; freeze.
Divide the liqueur and vodka between two glasses. Place 3 ice cubes in each glass. Add your desired about of half and half and swirl caramel into each drink; stir.
*leftover ice cubes could be used for frappes, smoothies, milkshakes or iced coffee drinks.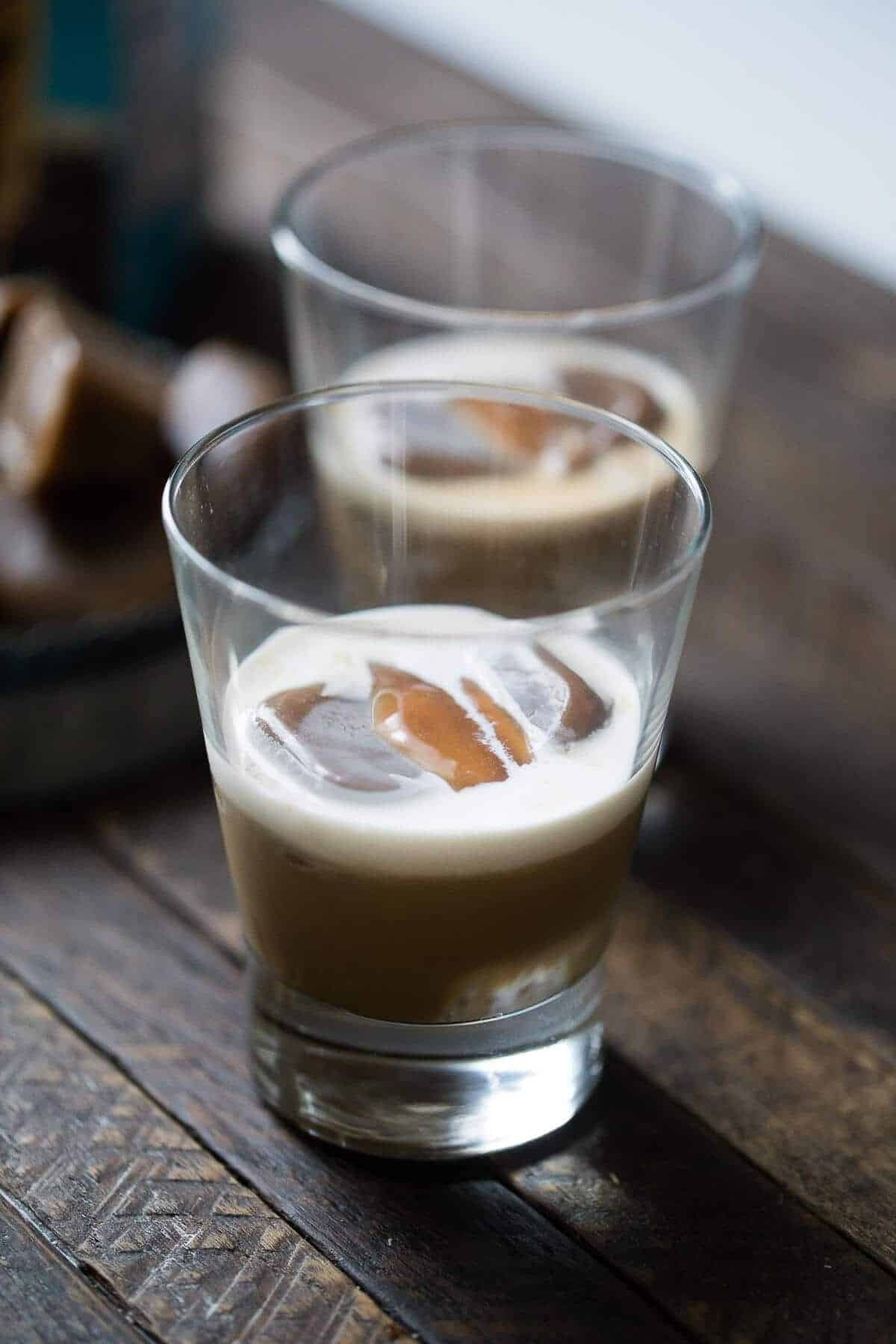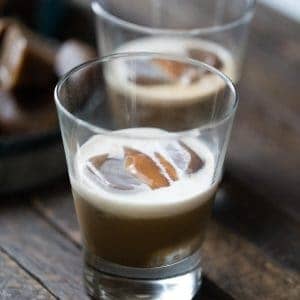 Want more delight?  Sign up to receive International Delight's newsletter or connect with them on:
Facebook | Pinterest | Instagram | Twitter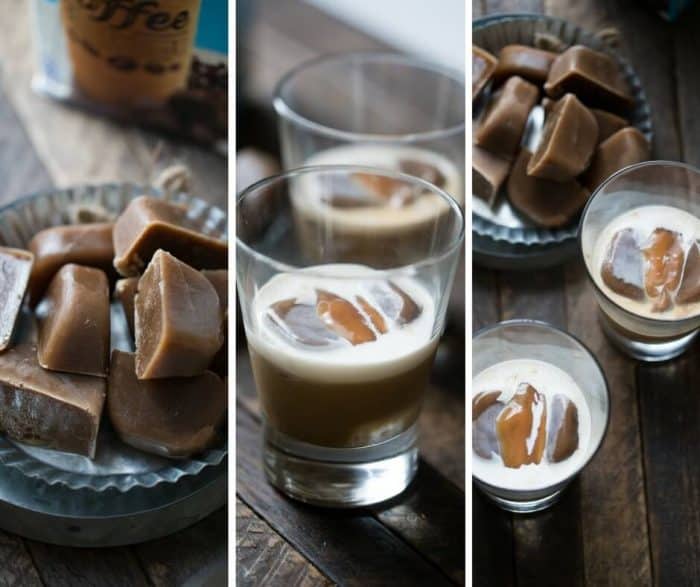 This is a sponsored conversation written by me on behalf of International Delight. The opinions and text are all mine.