Horseradish adds just the right amount of flair to this bacon, white cheddar dip!
I have made a variation of this dip about 4,372 times since the beginning of November. This is the first time I added horseradish, however, and now I cannot go back. I cannot un-taste that intensely pungent flavor that only horseradish can deliver. I'm hooked and that is that.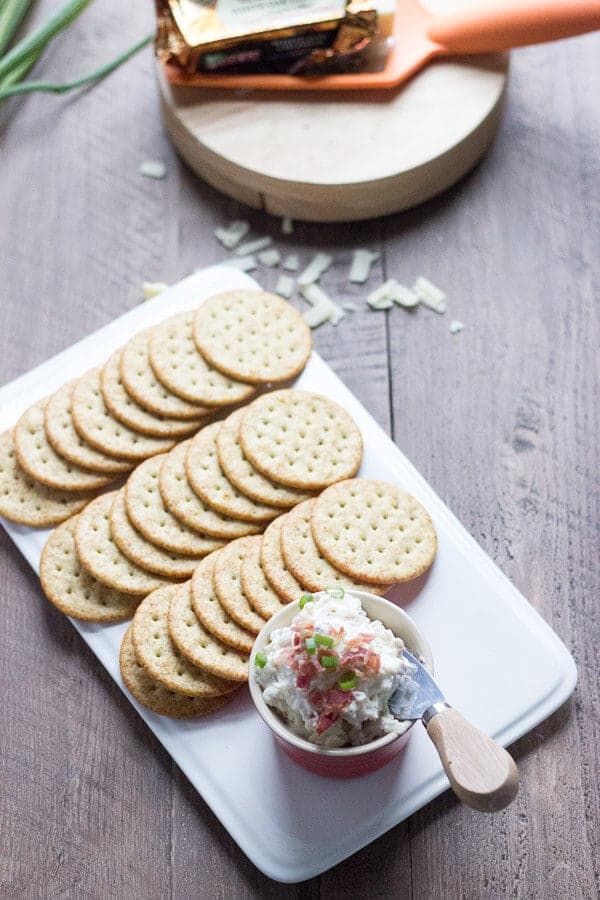 My goal now is to make all of you horseradish addicts. Don't get me wrong, no one needs to suck down tubes of wasabi, unless your sinuses are in need of clearing. I personally would rather take Sudafed for my sinuses, but different strokes for different folks.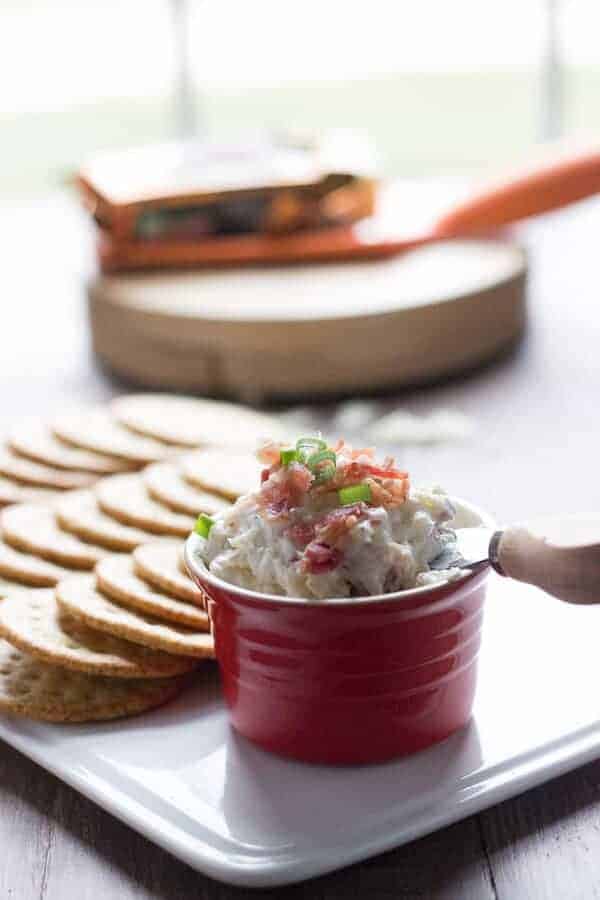 My second goal is to get you to fall in love with white cheddar cheese, just as I have done. White cheddar is the mother of all cheddars in my opinion. It is a little sharp but very creamy and tastes especially delicious in pasta and with bacon. Yes, I know most things really do taste delicious with bacon but there is something quite special about this particular bacon and cheddar combo. It's a little yin and yang party right there in your mouth. You probably think I am exaggerating. But I'm not.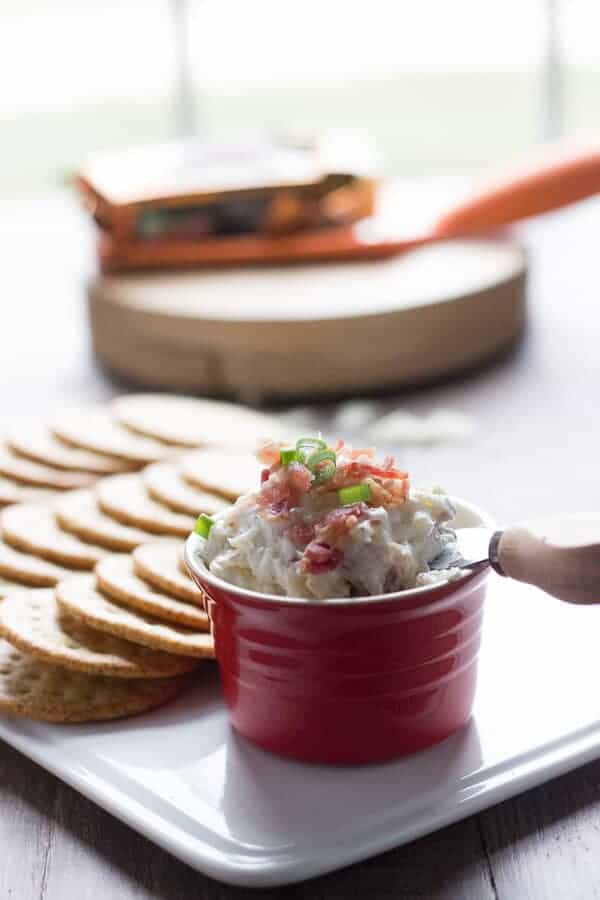 This dip is made up of a heaping pile of grated white cheddar, sour cream, a dollop of mayo, crumbled bacon and only three teaspoons of horseradish. I think it's just the right amount of horseradish. That stuff can be over powering, but feel free to adjust that to your own tastes. I added green onions for a crisp burst of color and to cut into the creaminess of this dip.
Yin and yang, love and happiness; that's what this dip is. It's all good my friends, ALL good.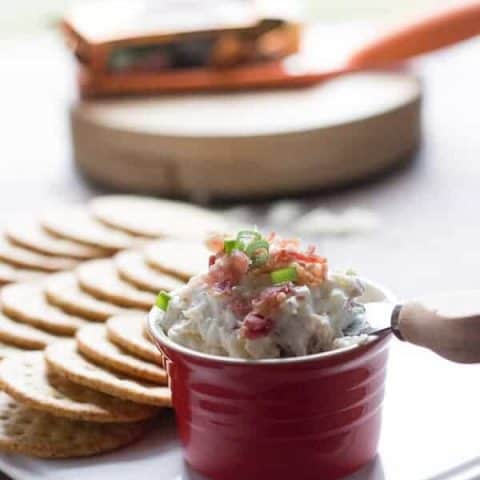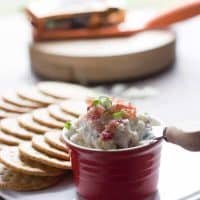 Horseradish Bacon Dip
Horseradish is the perfect spice for this easy spread. Crispy bacon and creamy white cheddar make it all so addicting.
Ingredients
1 1/2 shredded white cheddar (such as Cabot)
3/4 cup sour cream
1/4 cup mayonnaise
6 strips of cooked bacon, crumbled
3 teaspoons jarred horseradish
1/2 teaspoon black pepper
1 teaspoon green onions, chopped
Instructions
Combine all the ingredients in a bowl, refrigerate until ready to serve. Garnish with more green onions if desired.
Nutrition Information
Yield

8
Serving Size

1
Amount Per Serving
Calories

153
Total Fat

14g
Saturated Fat

5g
Trans Fat

0g
Unsaturated Fat

8g
Cholesterol

29mg
Sodium

238mg
Carbohydrates

2g
Fiber

0g
Sugar

1g
Protein

5g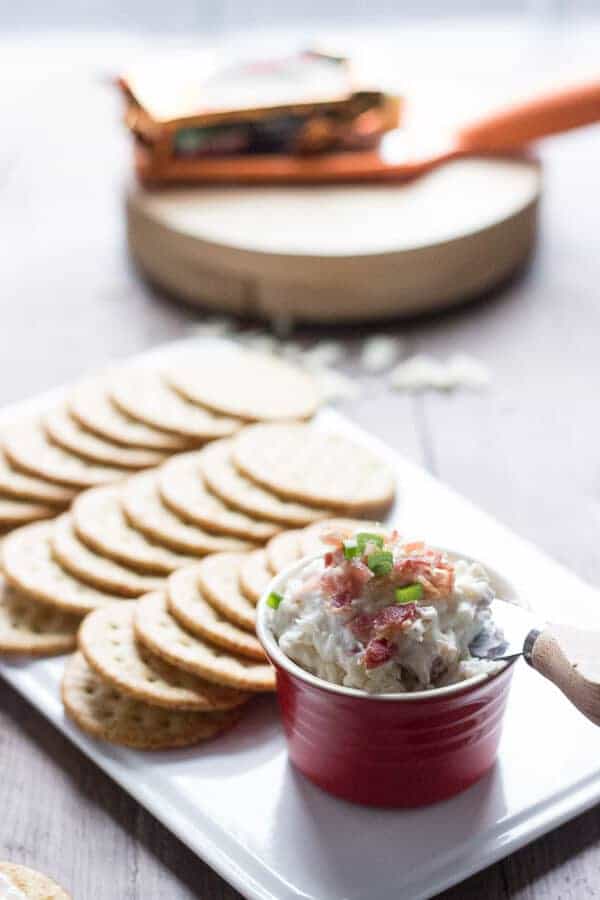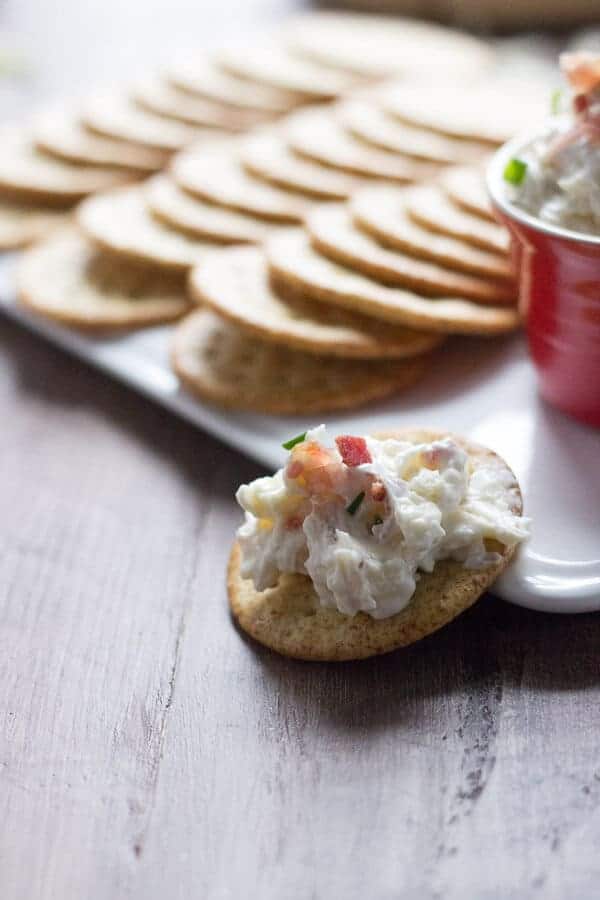 Recipe adapted from Cookinglight.com