Homemade Ice Cream is so easy, no machine needed! This lemon buttermilk ice cream is creamy, tart and refreshing!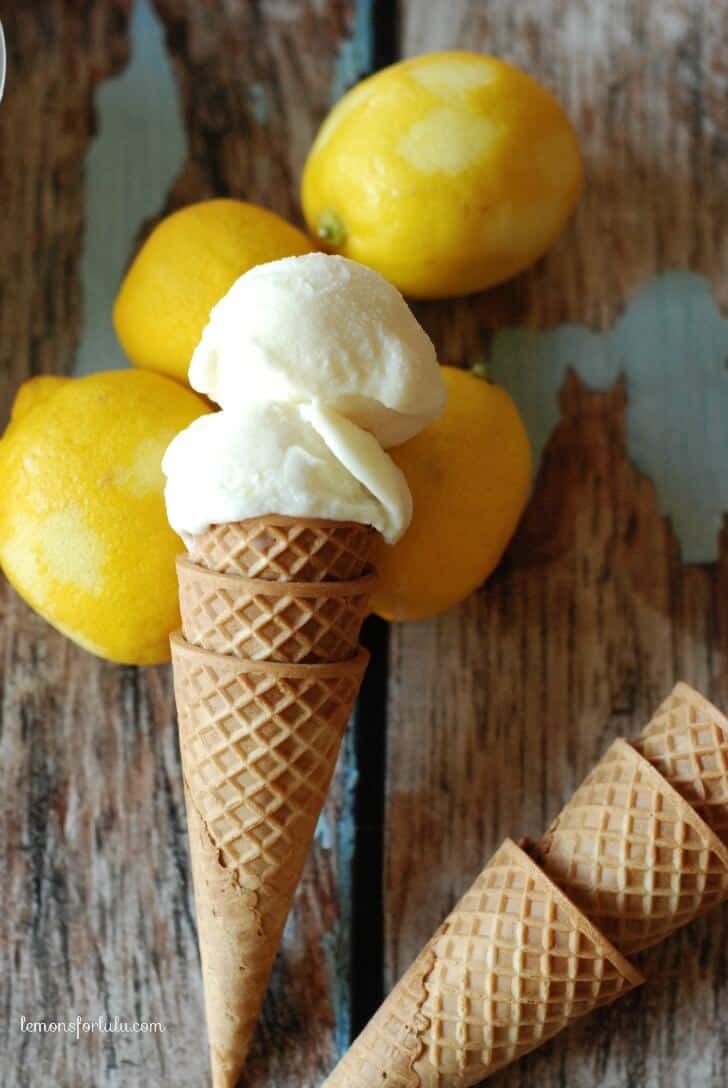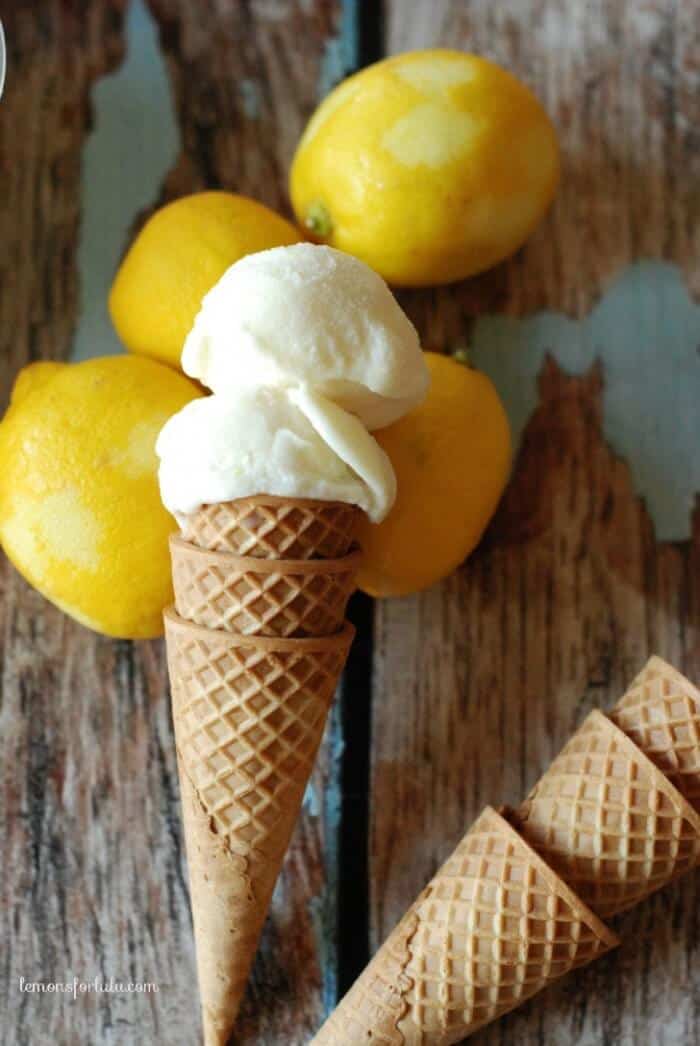 Nothing gets my family moving quicker than when I say "let's go get ice cream." Each kid could be elbow deep in Lego's or crafts, but when I utter those words they are out the door in a flash. All that's left in their place is a little tornado of dust that has formed in the recently vacated spaces.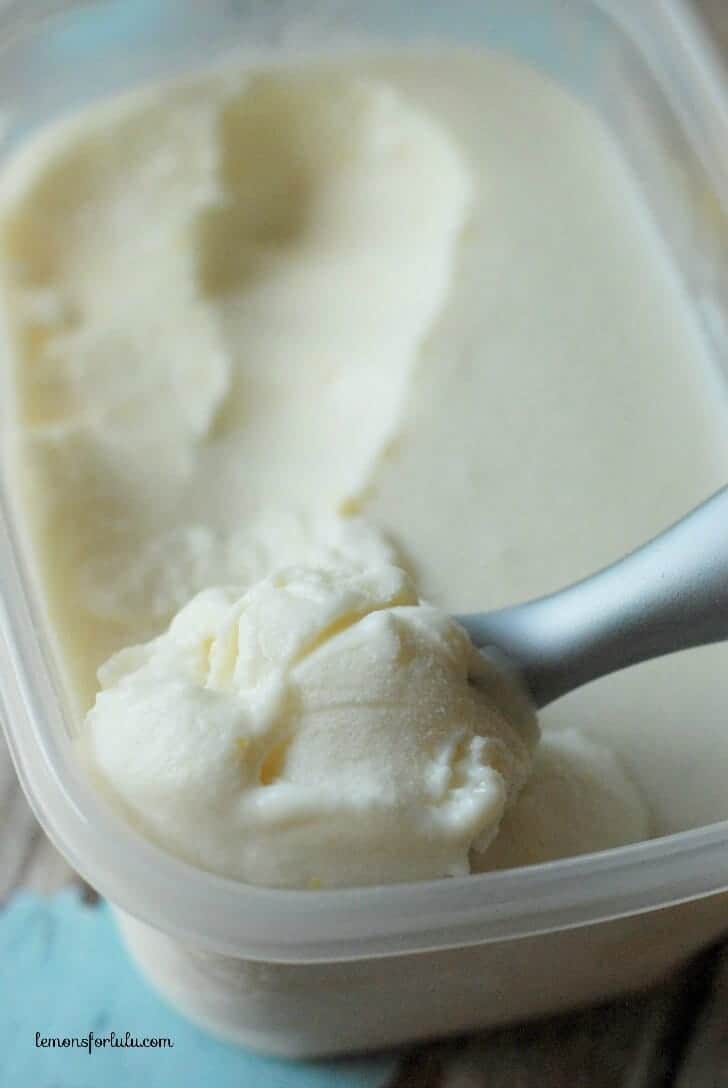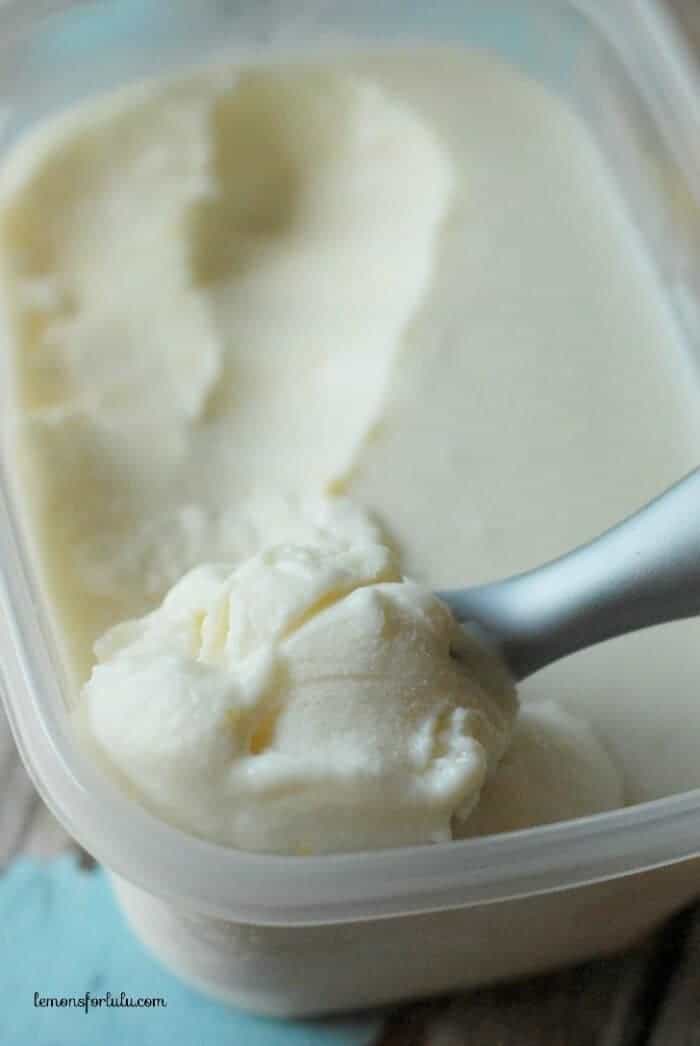 Sometimes we get ice cream from a specialty ice cream parlor and sometimes it's just from the corner creamy whip. Regardless of where we go, the excitement is equally great. Why is going out for ice cream such a treat? I think it's because it forces you to slow things down for just a few minutes. You cannot run with ice cream, you cannot ride a bike with ice cream, you cannot even talk too much with ice cream or else it will melt. The only thing to really do with ice cream is to sit and enjoy it.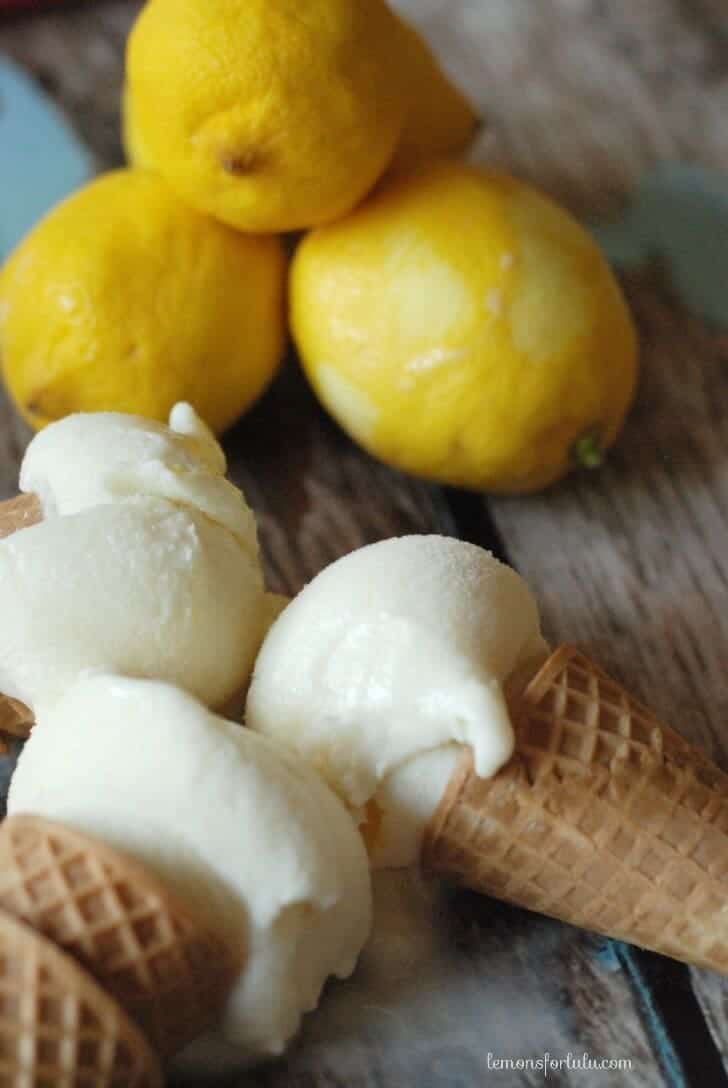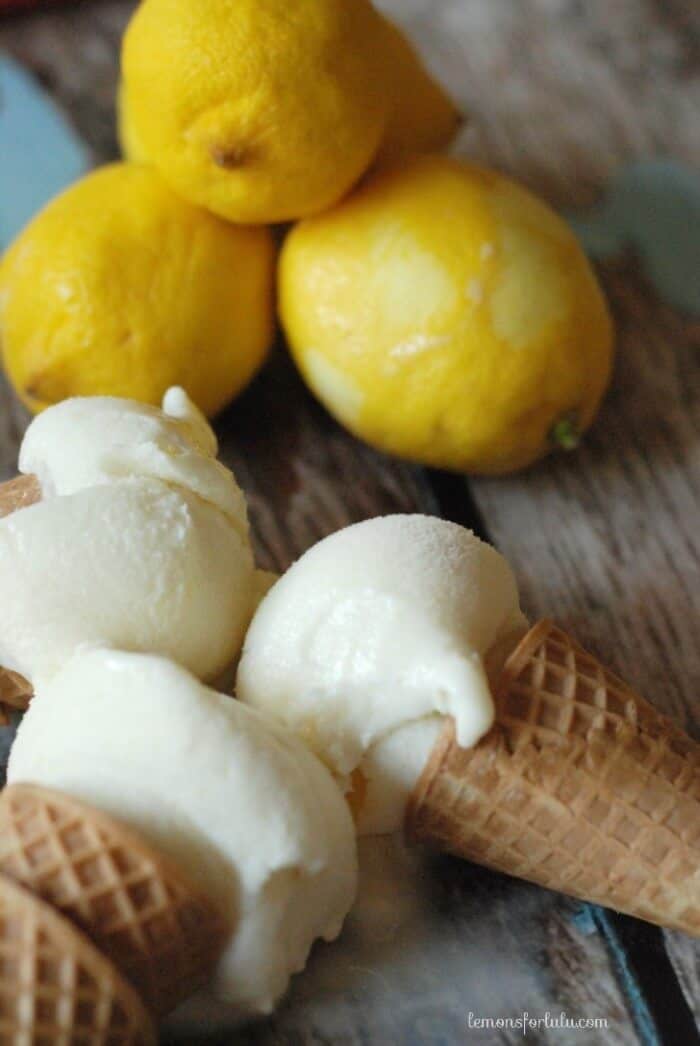 You don't always have to go out to enjoy a creamy, frosty treat. Homemade ice cream is really easy to make. You don't need fancy ingredients, you don't even need a machine. All you really need is just a little patience.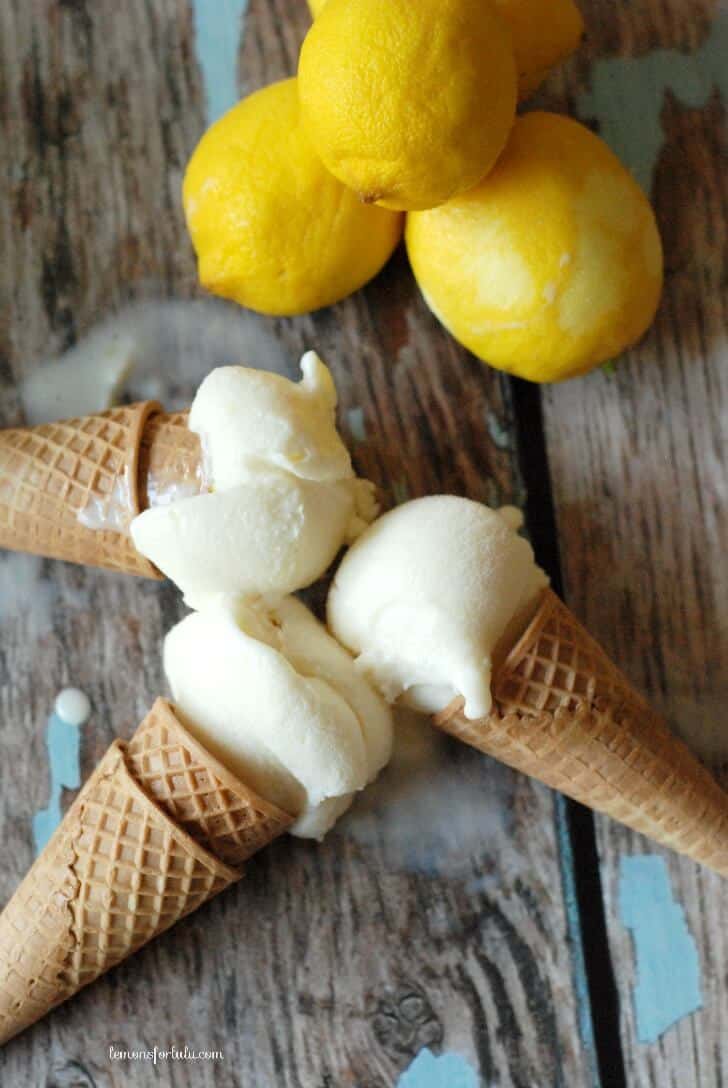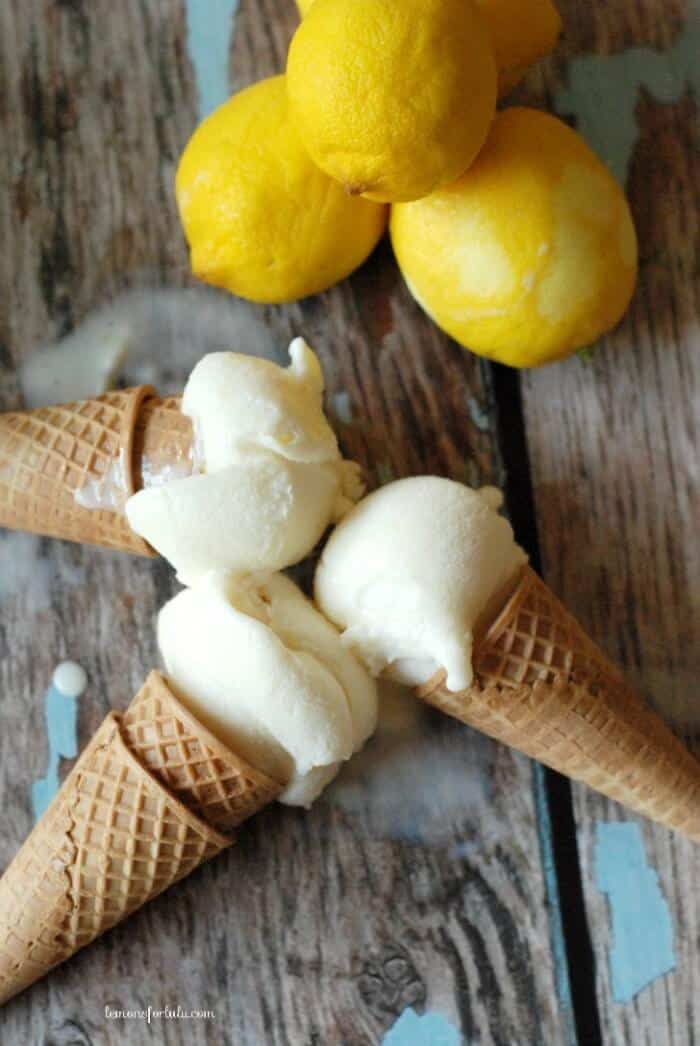 This lemon buttermilk homemade ice cream might be better than anything you can buy at an ice cream parlor or corner dairy mart. I think the buttermilk makes this ice cream tangy and especially creamy. The tart lemon flavor is perfect for the sweetened cream. The ONLY thing difficult about this homemade ice cream is waiting for it to set! But the wait is so worth it.
Save the ice cream parlor ice cream for special occasions, enjoy homemade ice cream any day of the week!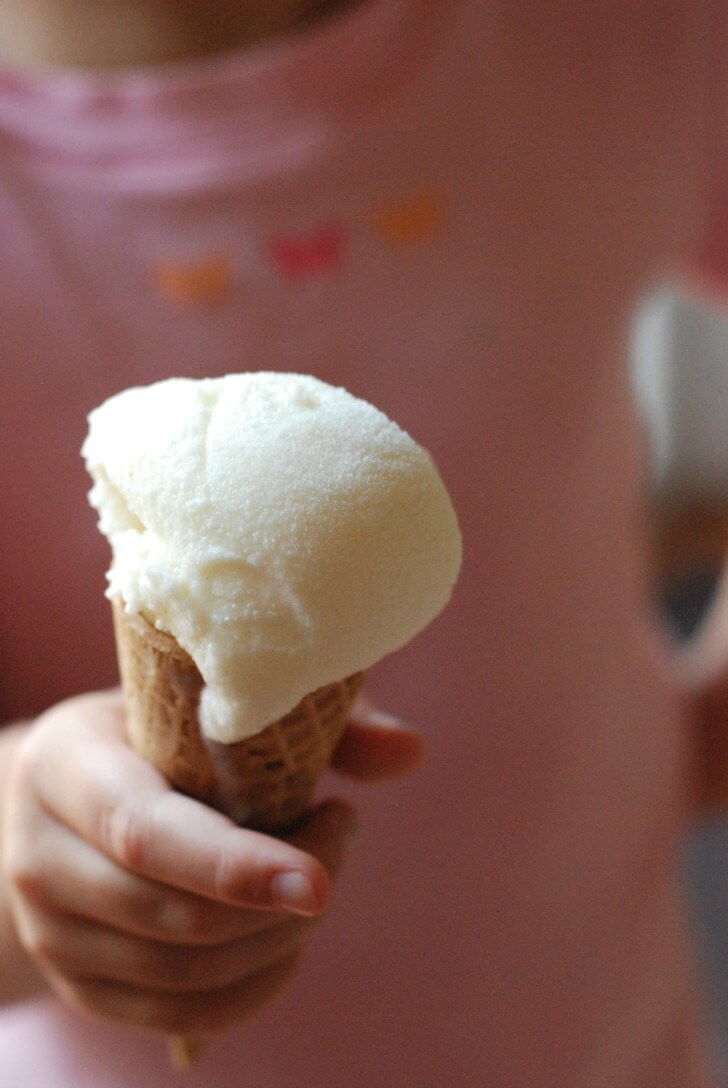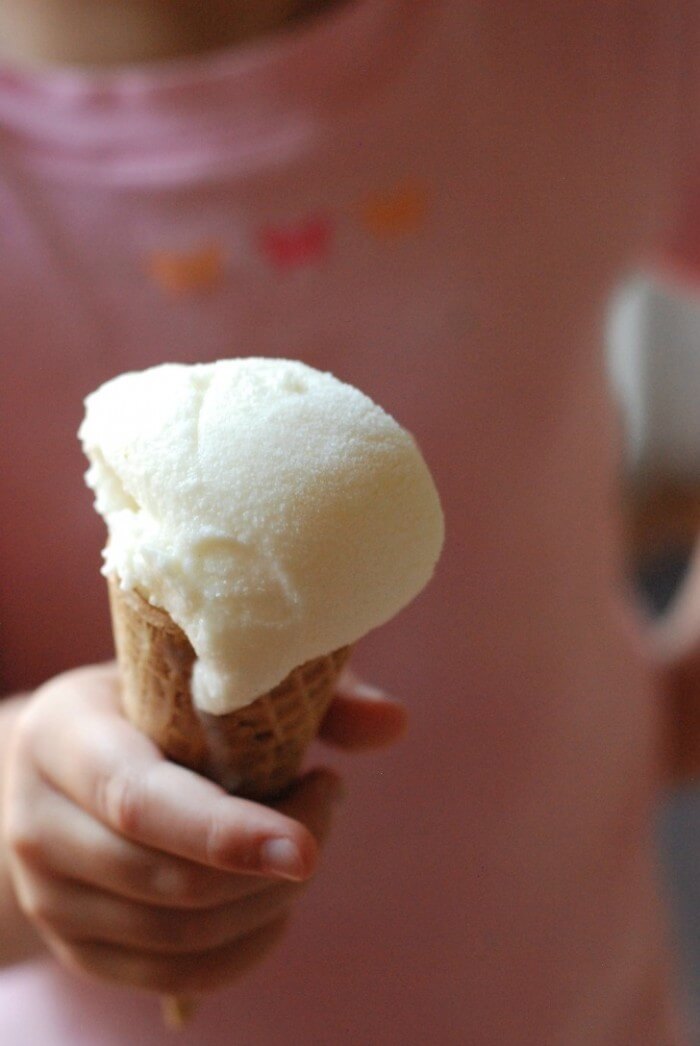 WANT A SCOOP?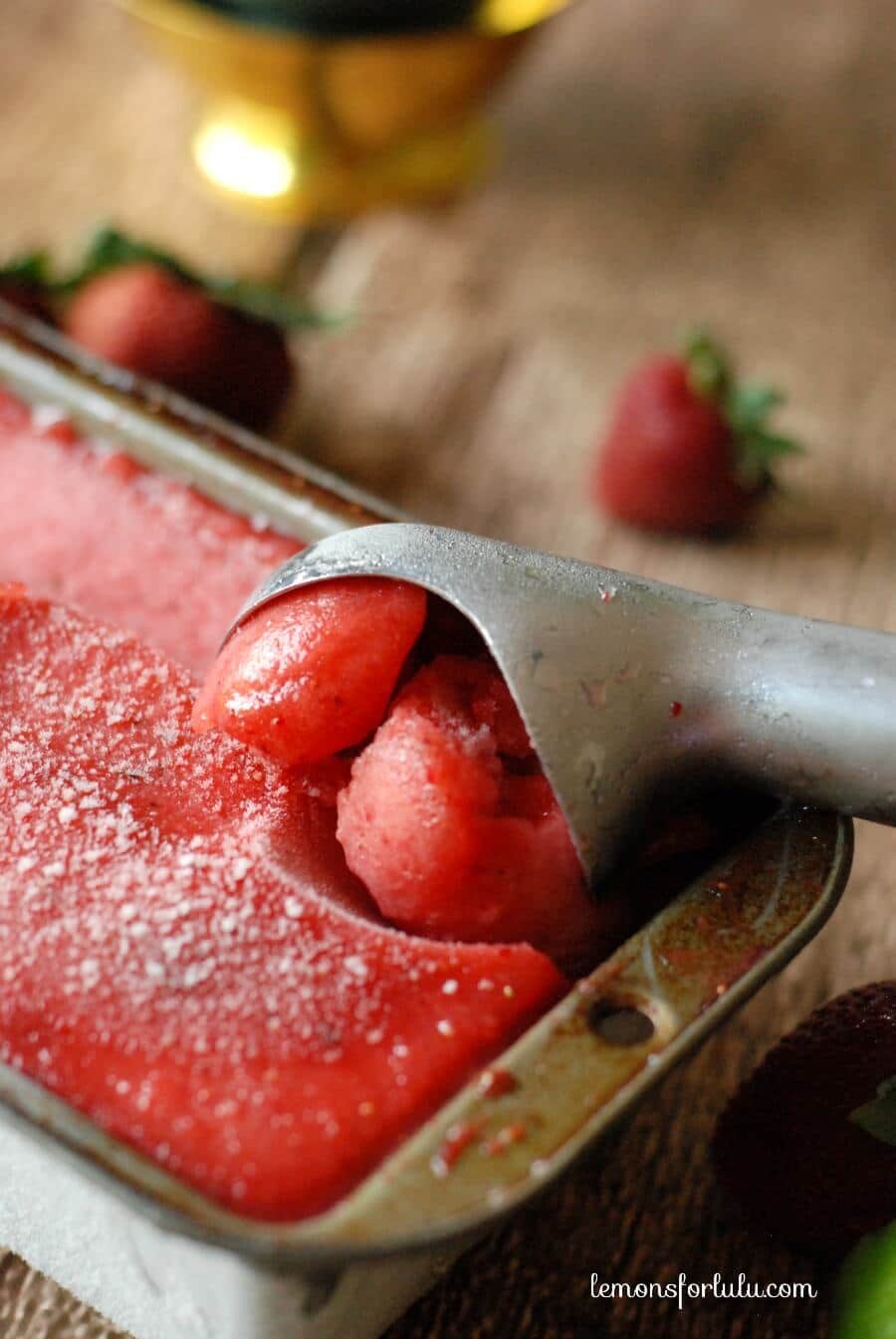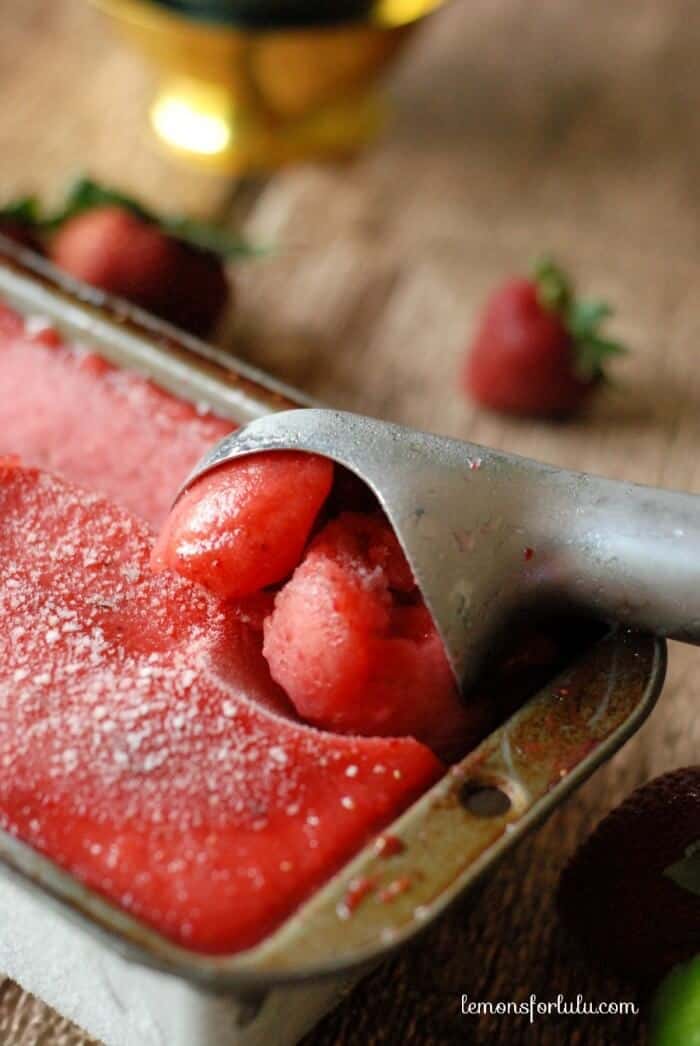 NEVER MISS A RECIPE! SUBSCRIBE TO MY EMAIL TODAY!
FOLLOW ME:
FACEBOOK | TWITTER| GOOGLE +| BLOGLOVIN | INSTAGRAM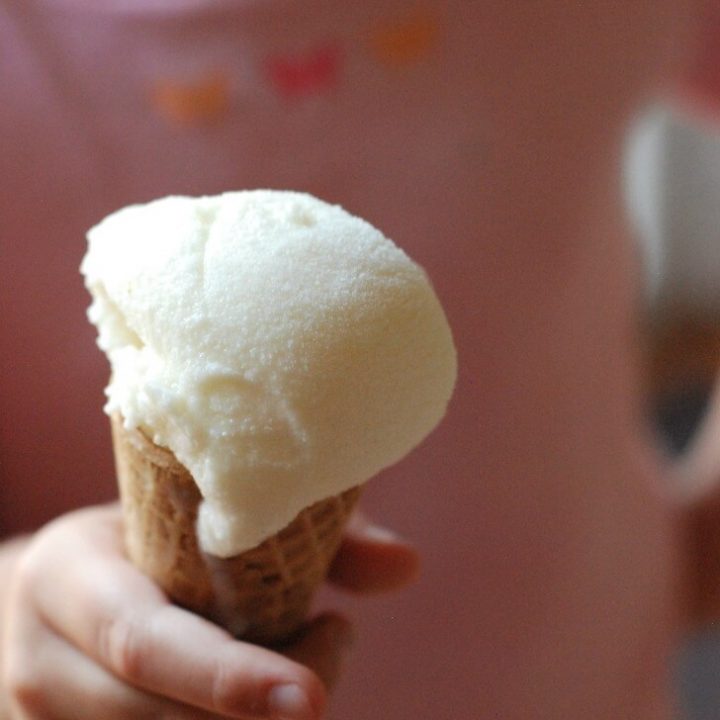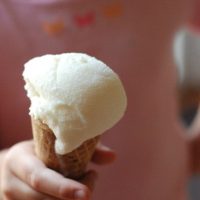 Homemade Ice Cream: Lemon Buttermilk Ice Cream
Additional Time:
2 hours
30 minutes
Total Time:
2 hours
45 minutes
Homemade Ice Cream is so easy, no machine needed! This lemon buttermilk ice cream is creamy, tart and refreshing!
Ingredients
1 1/2 cups sugar
1 cup buttermilk
1 cup lemon juice (8-10 lemons)
The rind or zest from 3 lemons
2 cups half and half
14 oz can sweetened condensed milk
Instructions
Chill a stainless steel bowl or baking pan.
Combine the sugar and the lemon juice in a bowl and stir until the sugar has dissolved. Add buttermilk, lemon zest, half and half and condensed milk, stirring with a whisk. Let ice cream sit in an ice bath for 10 minutes. Pour into chilled container, freeze. After 20 minutes, stir mixture vigorously with a whisk. Be sure to break up the edges, which have begun to freeze. Continue this process every 30 minutes until mixture begins to thicken (about 5 times). Pour mixture into a container with a lid, cover and place back in the freezer until completely firm.
Nutrition Information
Yield

10
Serving Size

1
Amount Per Serving
Calories

369
Total Fat

10g
Saturated Fat

6g
Trans Fat

0g
Unsaturated Fat

3g
Cholesterol

36mg
Sodium

151mg
Carbohydrates

66g
Fiber

1g
Sugar

63g
Protein

7g