Grilled smoked sausage topped with the tangiest homemade chow chow slaw!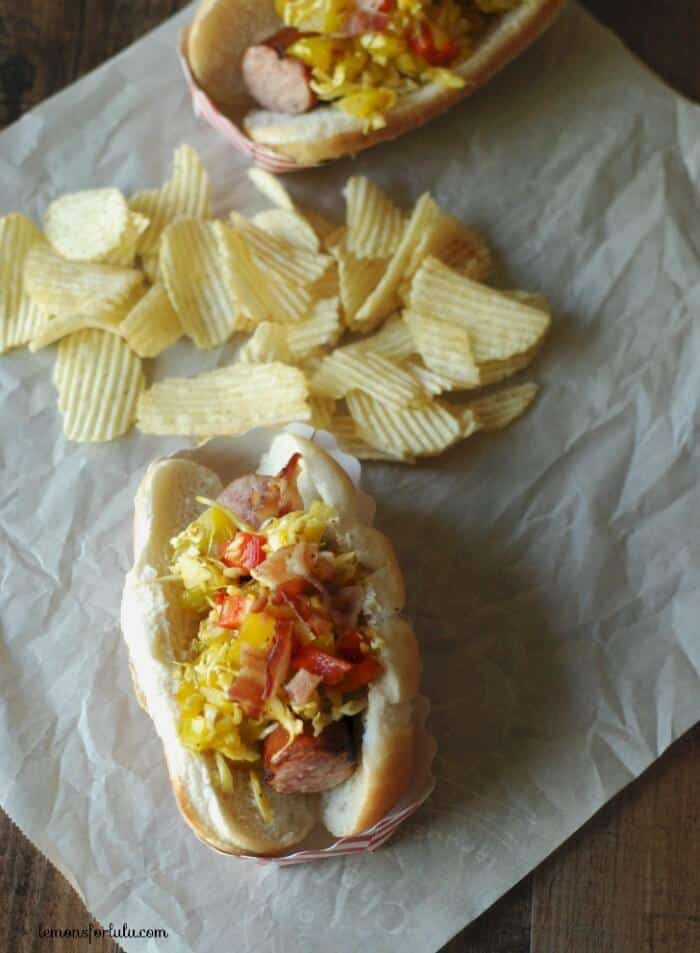 One of my favorite local events is a big Oktoberfest in the city.  It happens every year in September.  Lots of cream puffs, draft beer, and the world's largest chicken dance.  That right there is worth putting up with Portalets!  It wouldn't be any German festival without lots of German sausage piled high with sauerkraut!  Sausage and kraut is about the only German food I really love!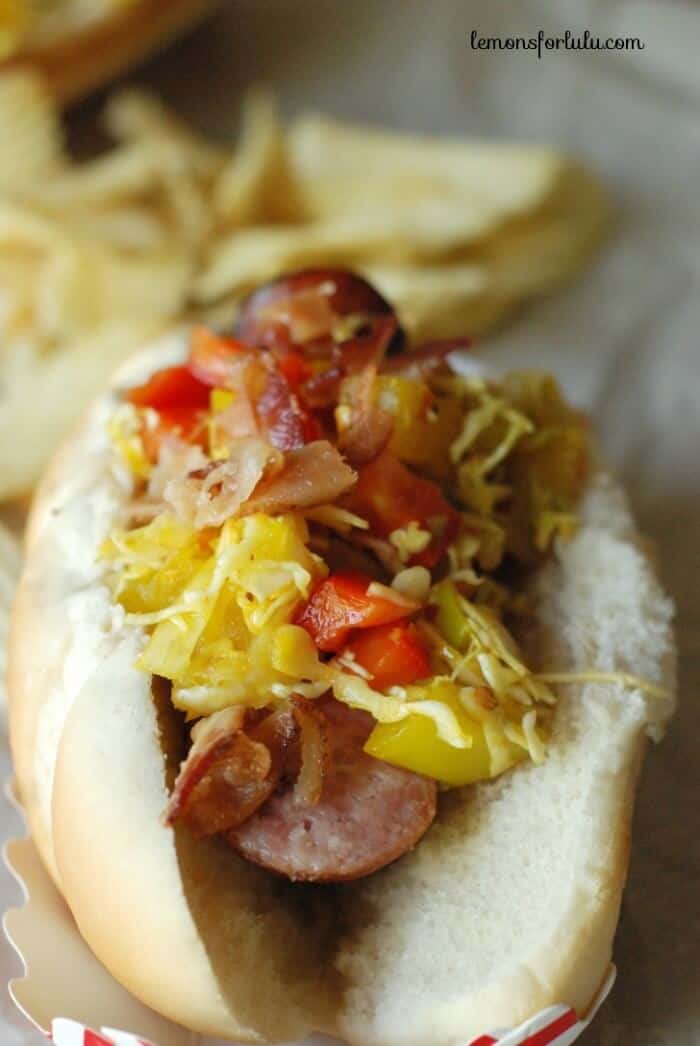 While I love sauerkraut, it's not for everyone.  It's certainly not for my kids.  Any time I have sauerkraut within 10 feet of any one of my kids they hold their noses and cry out in despair.  So I was left wondering, if I couldn't top my favorite sausage with kraut, then what could I top it with?  Enter chow chow slaw!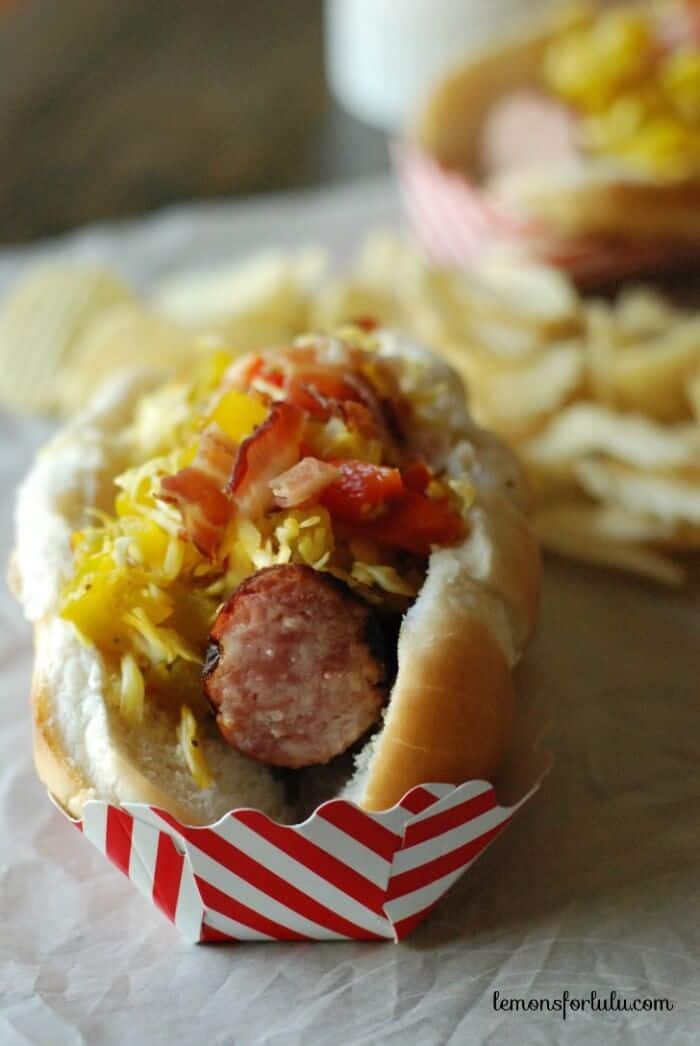 Chow is not German by any means, it's origens are rooted in the south and eastern part of the country.  This pickled relish is made with cabbage, green tomatoes, carrots and a variety of other vegatables.  Having been raised on pickled green tomatoes I made my own chow chow simply with lots of green tomatoes cooked down in vinegar and tossed with cabbage slaw.  The hue comes from the Turmeric, the bite comes from the hint of ginger and the red pepper flakes.  I will say the aroma from the boiling vinegar can be strong, so open your windows!  But in the end it will be worth it!  This chow chow is piquant and the slaw is crisp.  The sausage was the perfect companion for this slaw!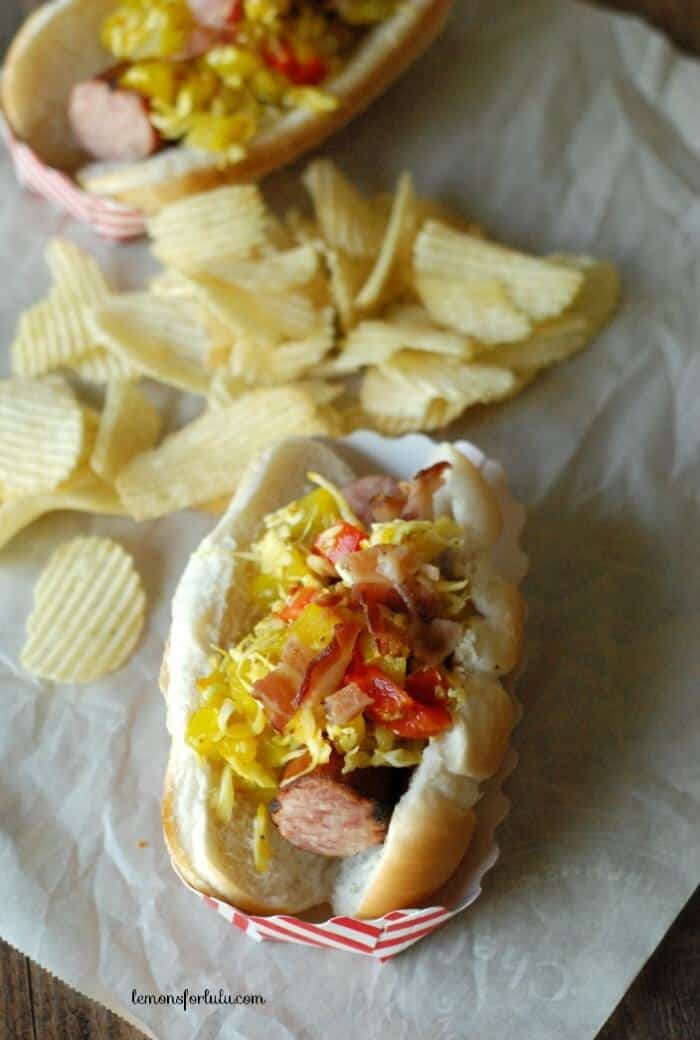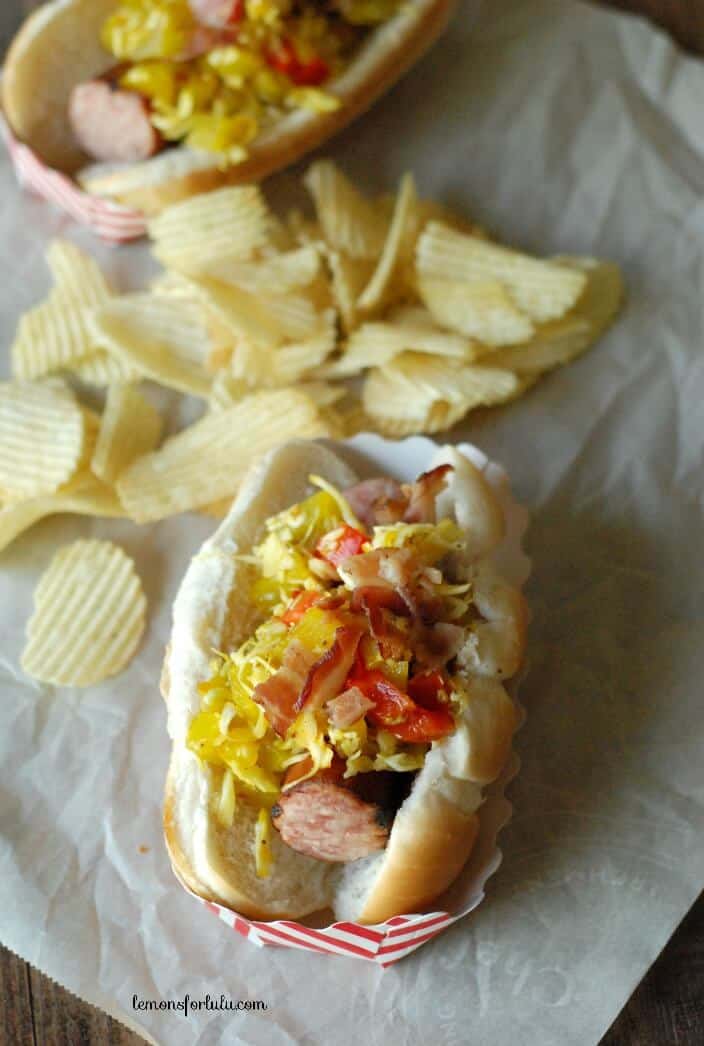 I just might kick that old kraut to the curb, there's a new topping in town!
NEVER MISS A RECIPE! SUBSCRIBE TO MY EMAIL TODAY!
FOLLOW ME:
FACEBOOK | TWITTER| GOOGLE +| BLOGLOVIN | INSTAGRAM
Don't forget you can save each of these recipes to your personal recipe box , create your own meal plan, or add ingredients for each recipe to your shopping list! Just use the "Save Recipe" on all my recipes!
Smoked Sausage with Chow Chow Slaw
Ingredients
For the slaw
1

cup cider vinegar

1/3

cup sugar

1

teaspoon dried mustard

1

teaspoon dried turmeric

1

teaspoon celery seed

1

teaspoon dried ginger

1/2

small onion, diced

2

large green tomatoes, diced

2

cups shredded cabbage

1

teaspoon red pepper flakes

2

lbs smoke sausage cut into fourths.
Instructions
To prepare slaw, combine vinegar, sugar and seasoning in a stockpot. Bring to boil, reduce heat and simmer 5 minutes. Add tomatoes and onions. Continue simmering on medium low heat for 25 minutes. Remove and cool. When tomatoes have cooled, combine slaw, tomatoes and red pepper flakes in a bowl. Toss to coat.
Heat grill over medium heat. Grill smoked sausage 3-5 minutes per side or until done. Place sausage in a bun and top with slaw.
Serves 4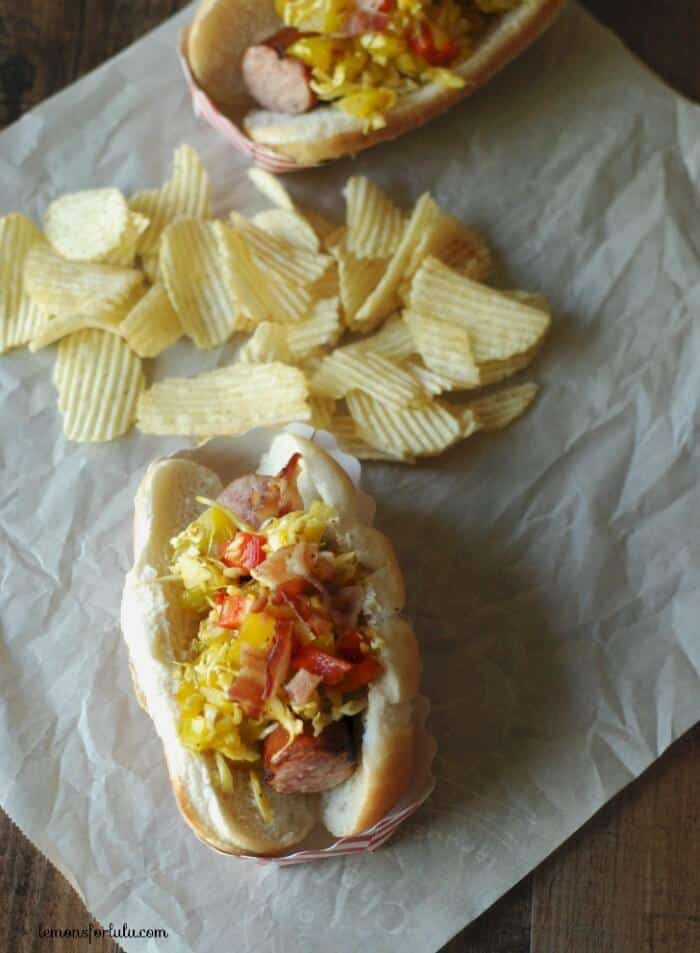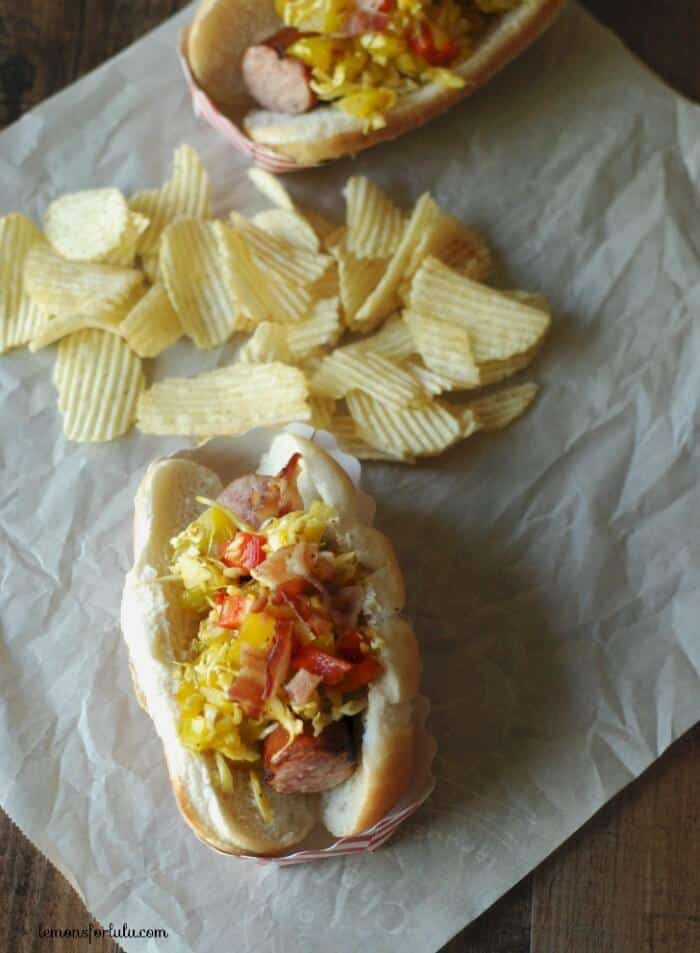 SEE THIS ON MY PINTEREST BOARD!
Follow Tanya Schroeder @lemonsforlulu.com's board Summer Lovin on Pinterest.


I may be linking this up to these parties and to The Weekend Potluck!