This green bean cherry tomato salad is not only simple, but it is absolutely fresh and delicious!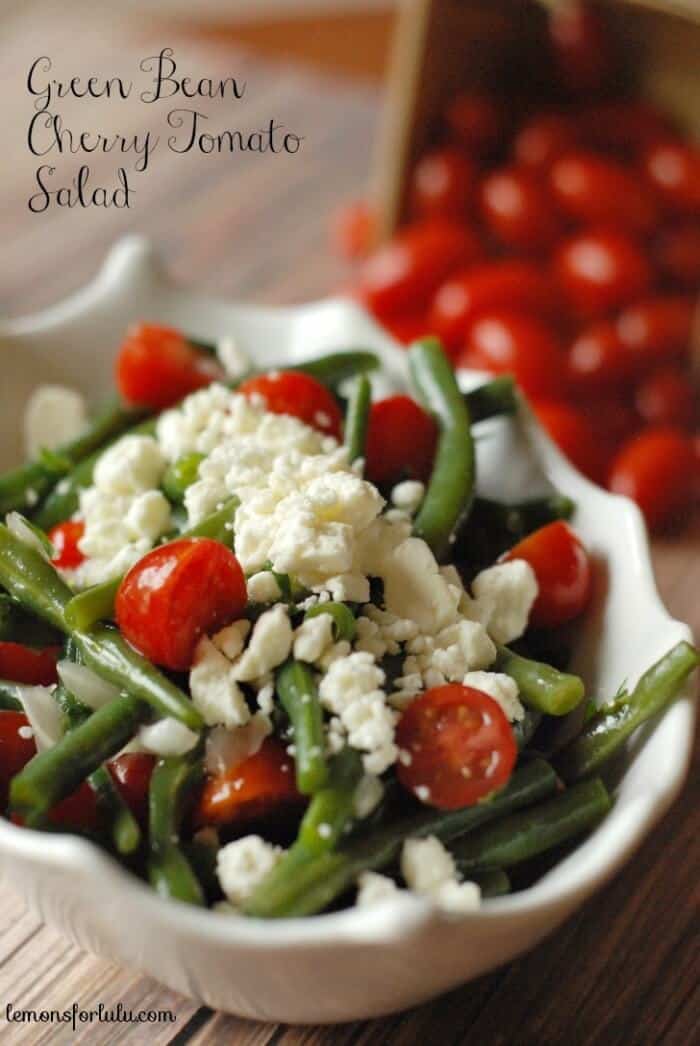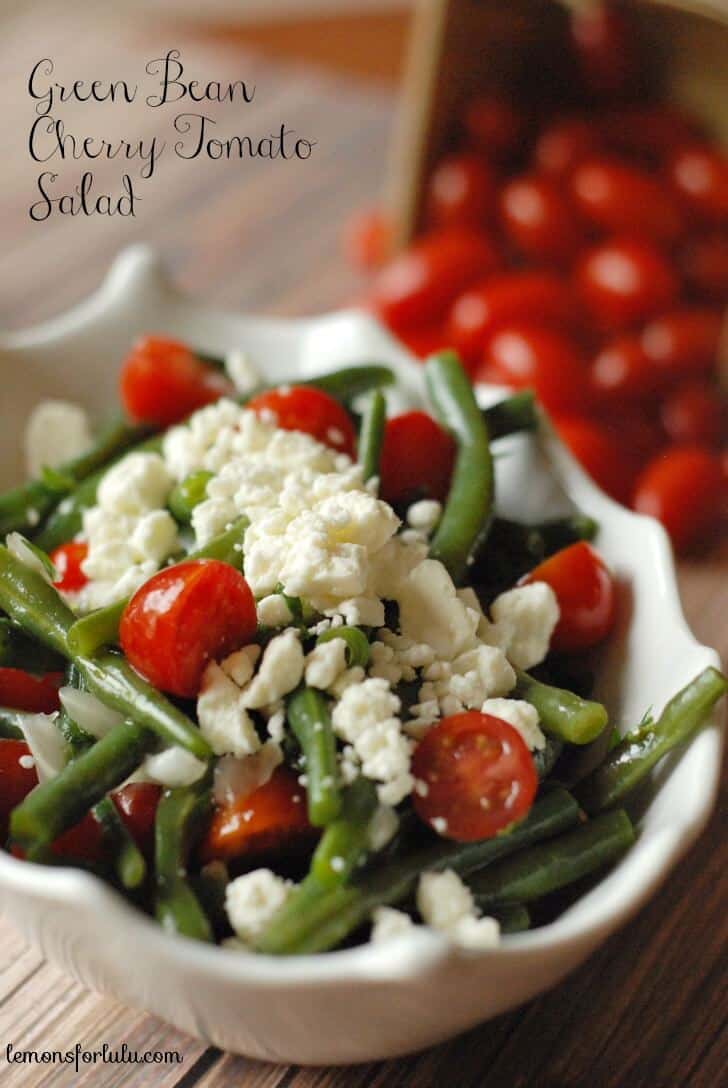 I remember the day life let me down.  It was the day I realized I'm short.  I had been living a lie, or rather I've been suffering from delusions of grandeur.  All these years I thought I was tall, or at least above average.  I do have to admit that over the years, I noticed a trend where I seemed to be looking at chins more than eyes, but I simply assumed everyone else had Amazonian genes.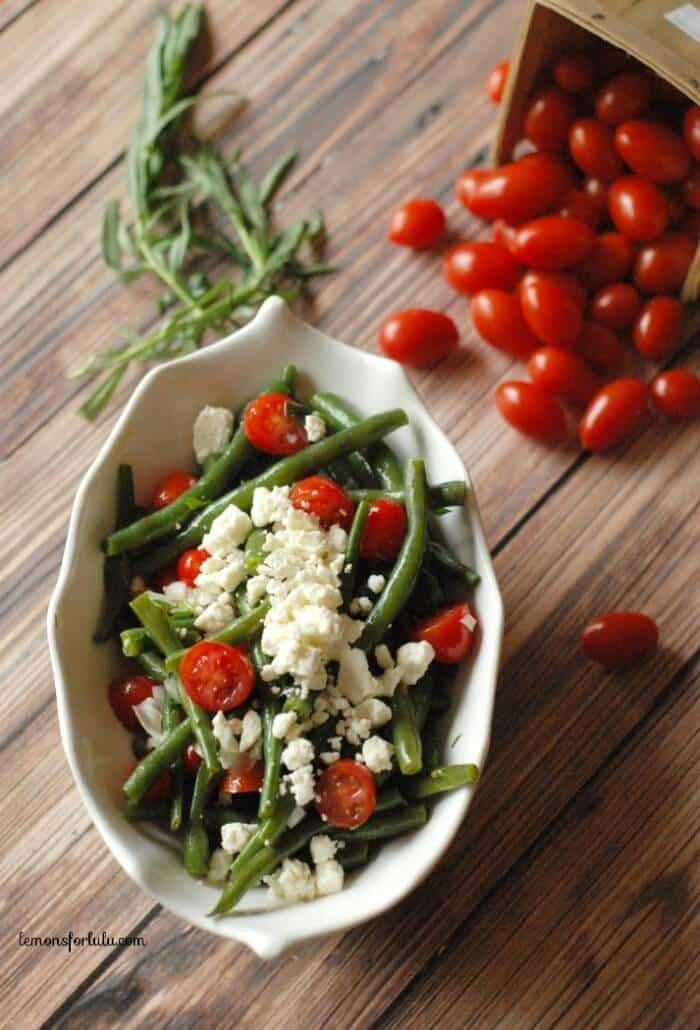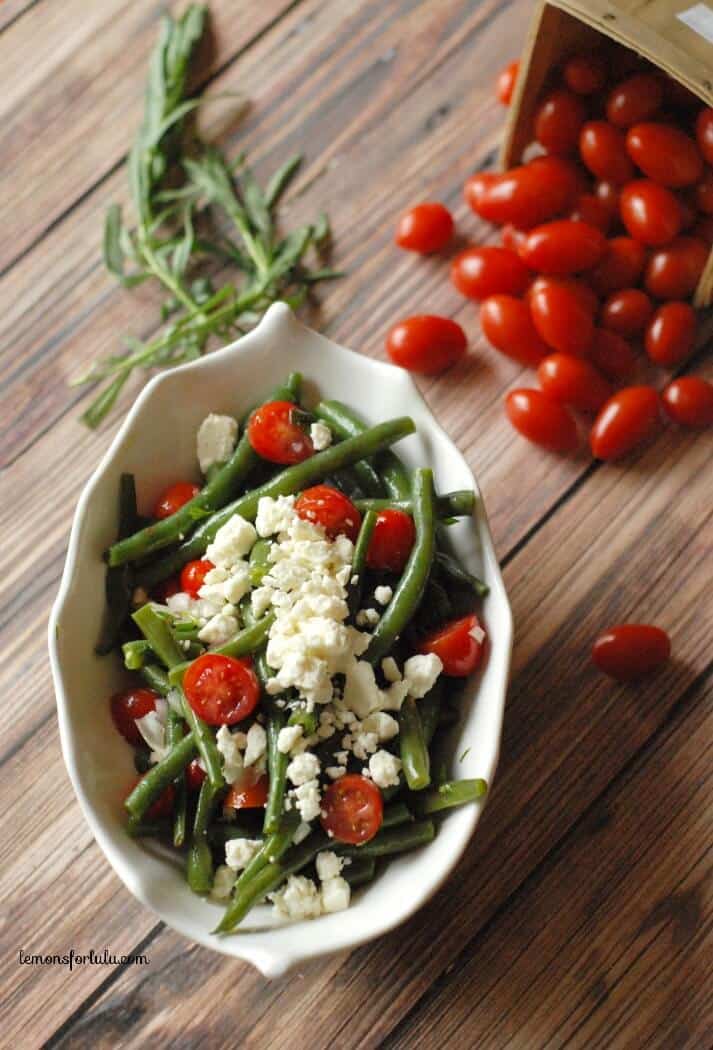 My ignorance came to a halt about 5 years ago.  I finally had the awareness that people I was friends with were not actually tall, but average height.  I WAS the one who was short.  I was the one who had to buy petite sized pants because regular hems were just a bit too long.  I was the one who had to sit in the front row of shows because I couldn't see around other people's heads.  I was the one who couldn't reach the products on the top shelf of the grocery store.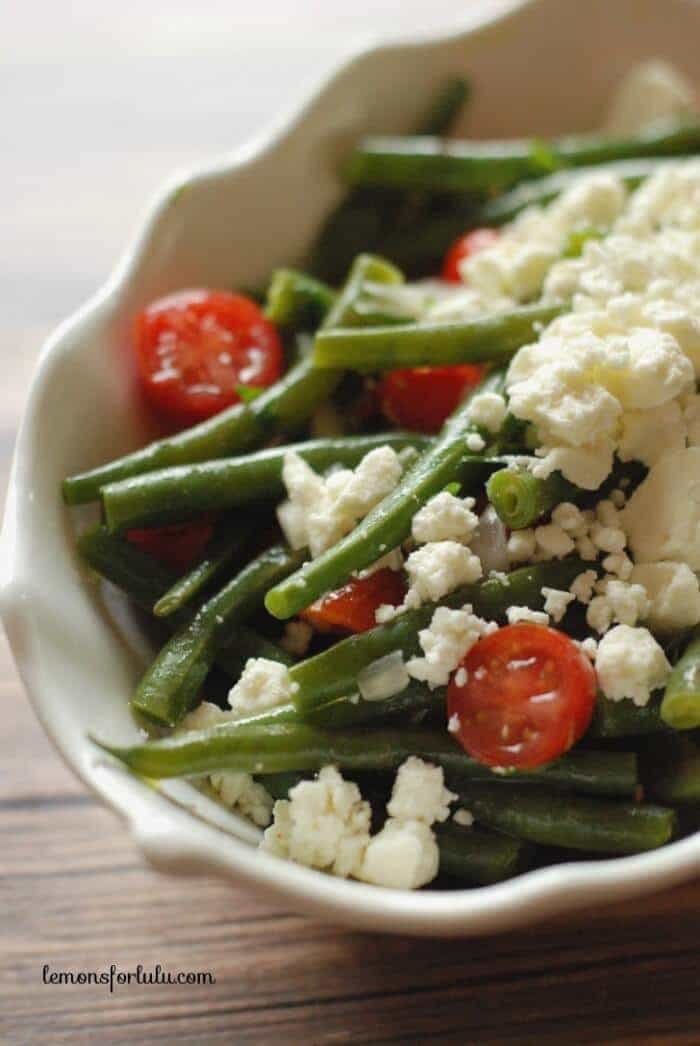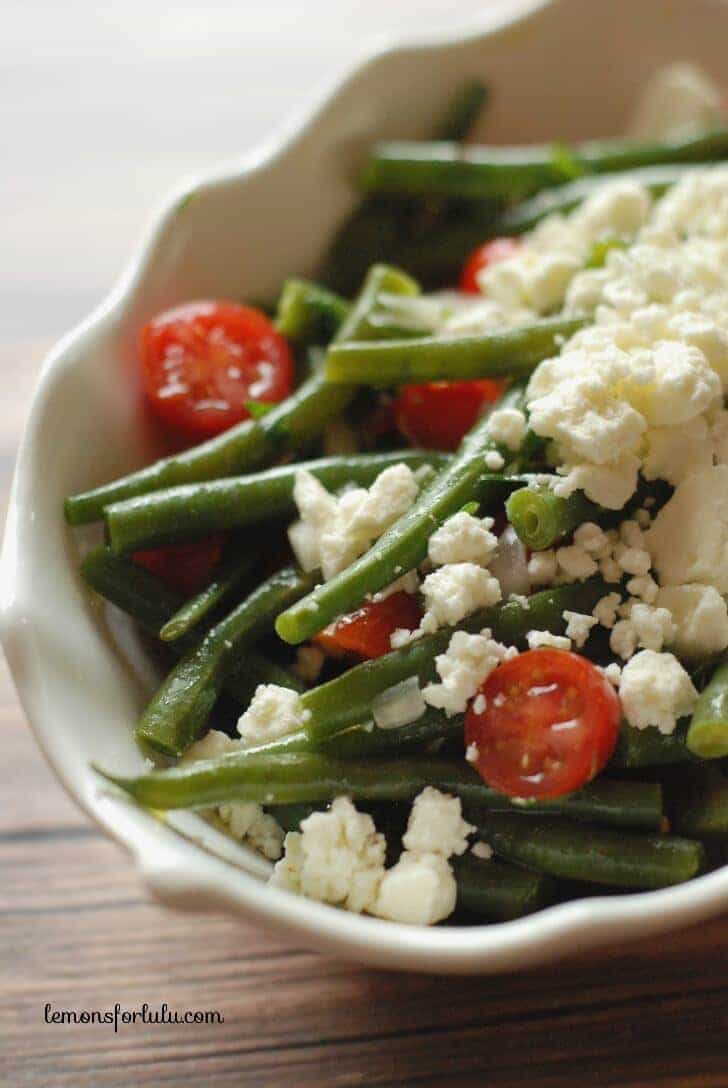 I suppose being shorter does have it's advantages.  I fit in all sorts of showers and bathtubs.  I never bump my head.  It's easier to do the limbo since I'm already lower to the ground.  My walking workout is more intense since my strides are shorter.  I always win at hide and seek since I can fit in all sorts of places.  Finally, I can sometimes buy shoes in the kids section.  Yep, I'm actually pretty lucky if you think about it.
Now let's talk green beans.  These green beans are BIG on flavor but take no time to prepare!  Boil your green beans, toss with halved cherry tomatoes, crumbled feta and a simple tarragon vinaigrette.  The perfect side for bbq's and picnics.  It tastes fresh, crisp and light!  The best thing about this green bean salad is you will love it no matter how tall (or NOT) you are!
A SIDE OF…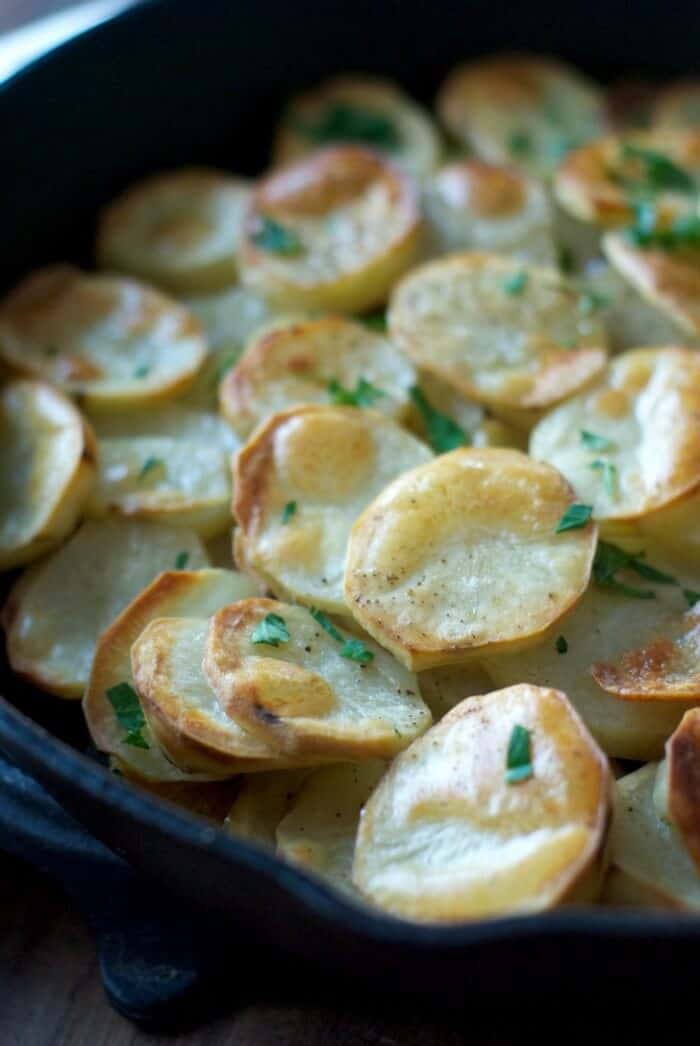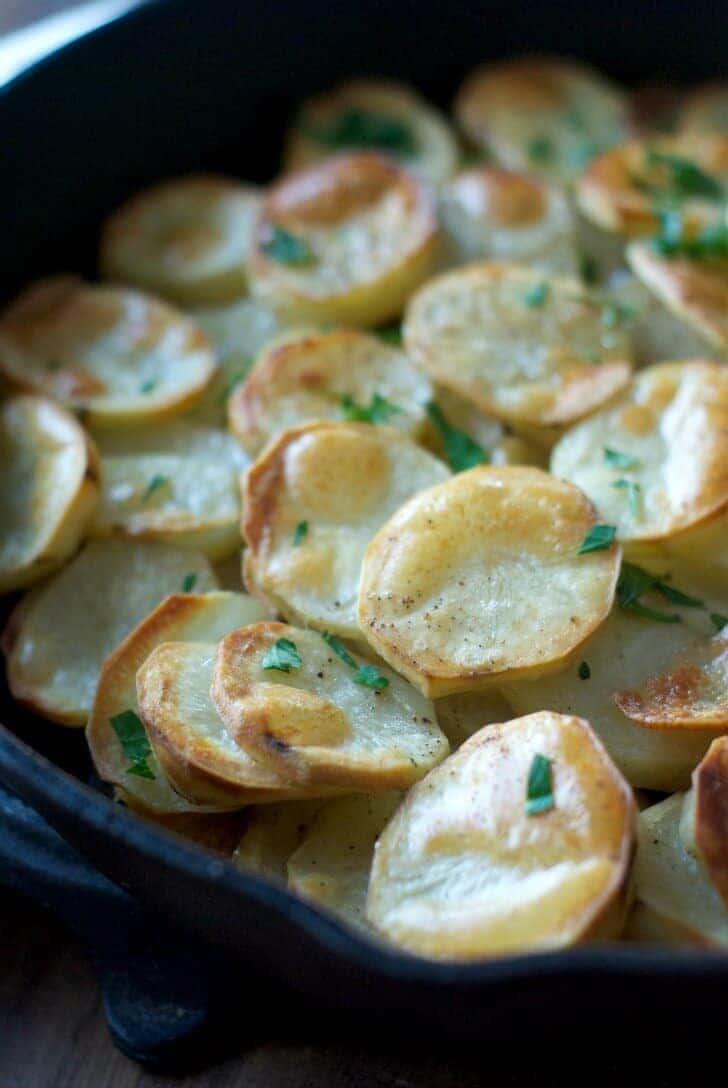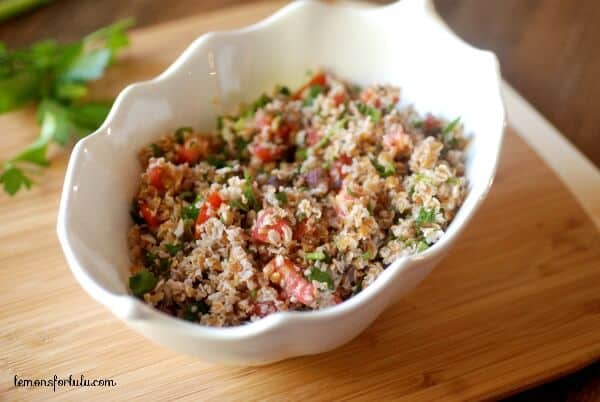 NEVER MISS A RECIPE! SUBSCRIBE TO MY EMAIL TODAY!
FOLLOW ME:
FACEBOOK | TWITTER| GOOGLE +| BLOGLOVIN | INSTAGRAM
Green Bean Cherry Tomato Salad
Ingredients
1

lb green beans, trimmed

1

cup cherry tomatoes, halved

1/3

cup olive oil

1/3

cup white wine vinegar

1

small shallot, diced

1

tablespoon fresh tarragon

1/8

teaspoon salt

1/4

teaspoon dried mustard

1/4

cup feta cheese crumbled
Instructions
Cover green beans with water and bring to a boil over medium heat. Continue to boil for 7 minutes, drain and rinse with cold water. Place beans in a bowl and add tomatoes.
In a small bowl, combine oil, vinegar, shallot, tarragon, salt and mustard. Whisk and pour over vegetables. Top with crumbled feta and serve.