Only 3 ingredients are needed to make these festive and fun Gingerbread Oreo Cookie Balls!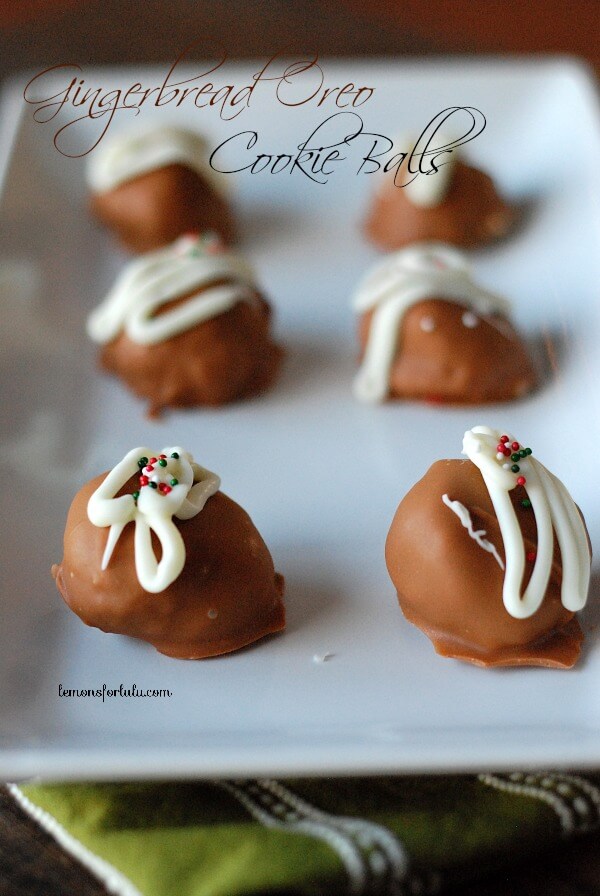 I had a brush with fate the other day.  I went to Walmart  in search of a certain gift.  I don't normally shop at Walmart so I was a little disoriented.  I wandered around aimlessly taking in the Christmas merchandise when I spotted Gingerbread flavored golden Oreos.  I stood there transfixed, I had to have these!!!  I skipped out of there hugging my yellow package of Oreos and completely forgot why I went to Walmart in the first place.
Shortly afterwards, I found myself at Michaels looking for gingerbread houses for the kids.  I hardly made it into the store before I noticed Gingerbread flavored Wilton Candy Melts.  Well, I'm not an astrologer but I know a sign from above when I see one!  Clearly I was meant to make Gingerbread Oreo Cookie Balls!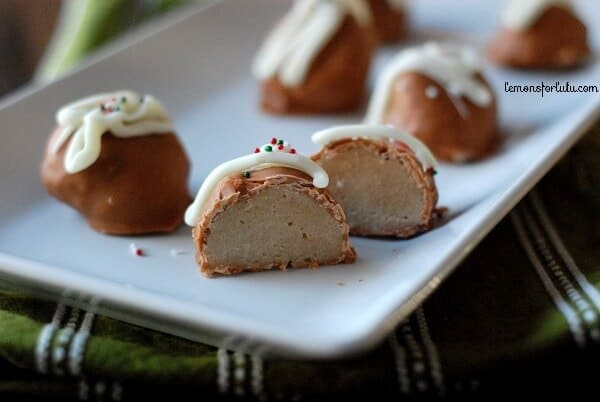 Would you believe I've never made Oreo Cookie balls before?  Crazy, I know!  It's not often you get to use only 3 ingredients to create something spectacular!  I was surprised by how soft and creamy these cookie balls were.  I loved the spicy and sweet molasses flavor from the cookies and the boldness from the gingerbread candy melts.  These will be a holiday hit for sure!  Next year on Black Friday, while everyone else is fighting over tv's I'll be hoarding all the holiday Oreo's I can because these Oreo Cookie Balls will be a new family tradition!   You can learn more about OREO cookie balls and find fun takes on the classic recipe at http://www.snackworks.com/recipes/desserts/cookie-balls.aspx
BEYOND THE GINGERBREAD MAN: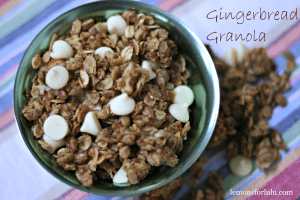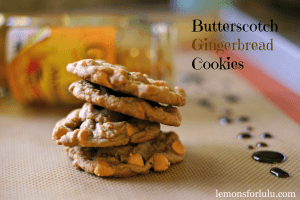 NEVER MISS A RECIPE! SUBSCRIBE TO MY EMAIL TODAY!
FOLLOW ME:
FACEBOOK | TWITTER| GOOGLE +| BLOGLOVIN | INSTAGRAM
Gingerbread Oreo Cookie Balls
Ingredients
1 8

oz block cream cheese, softened

36

Gingerbread Oreo Cookies, crushed ( roughly equal to 3 cups)

2 10

oz bags Gingerbread flavored candy melts ( I used Wilton)

1/2

cup white chocolate chips

Sprinkles, optional
Instructions
Mix cookie crumbs and softened cream cheese in a bowl or a food processor until well blended. Shape dough into 1 inch balls. Place in freezer for at least 10 minutes.
Heat candy melts in microwave according to package directions. Dip each ball into melted candy with a fork, allowing excess coating to drip off. Place cookie balls in a single layer on a wax paper lined baking sheet. Refrigerate for one hour or until coating has set.
Place white chocolate chips in a sandwich bag. Microwave for 30 seconds, or until chocolate has melted. Snip a corner of the bag and drizzle chocolate over cookie balls. Cover with sprinkles if using. Return cookie balls to the refrigerator to allow chocolate to harden.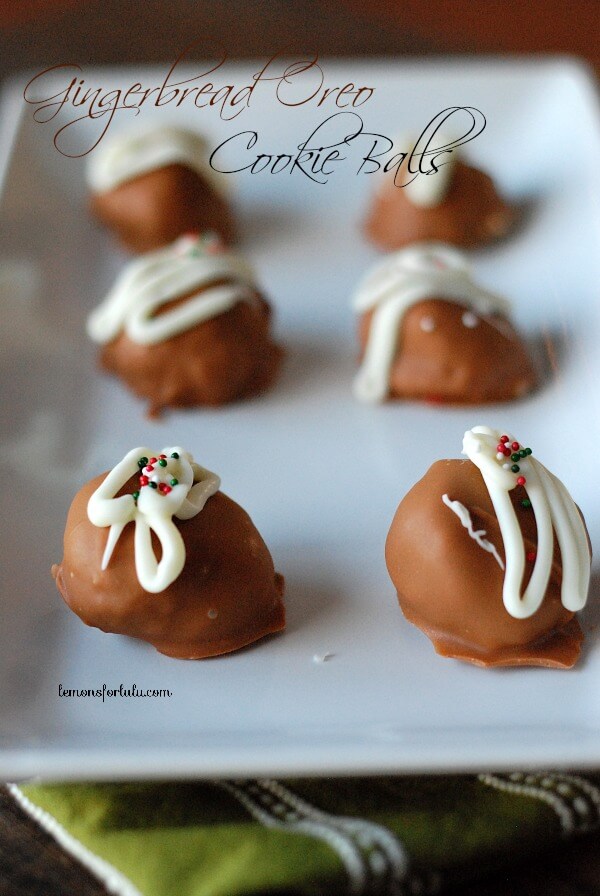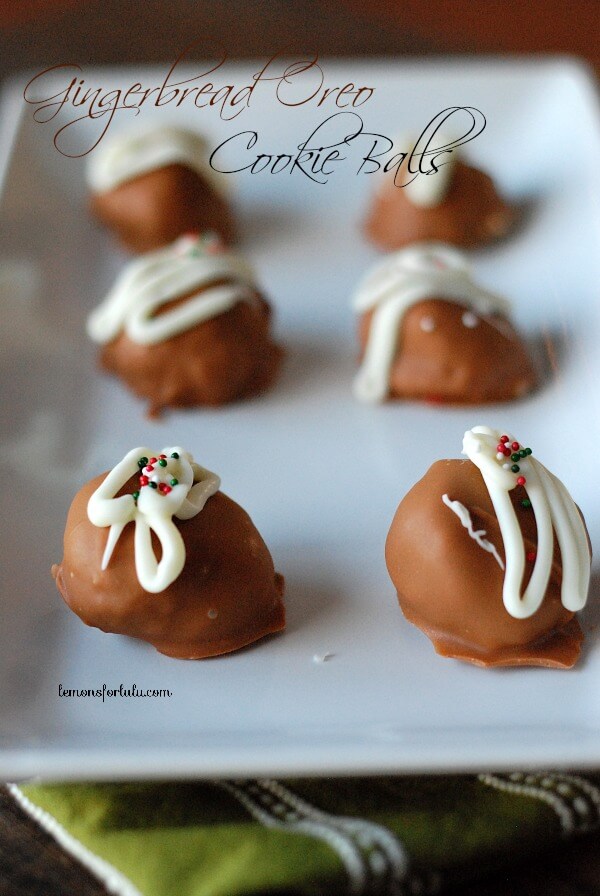 SEE THIS ON MY PINTEREST BOARD!
Follow Tanya Schroeder @lemonsforlulu.com's board Small Bites on Pinterest.
I may be linking this up to these parties and to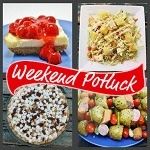 This post was sponsored by OREO and Yummly.  All opinions are 100% mine.