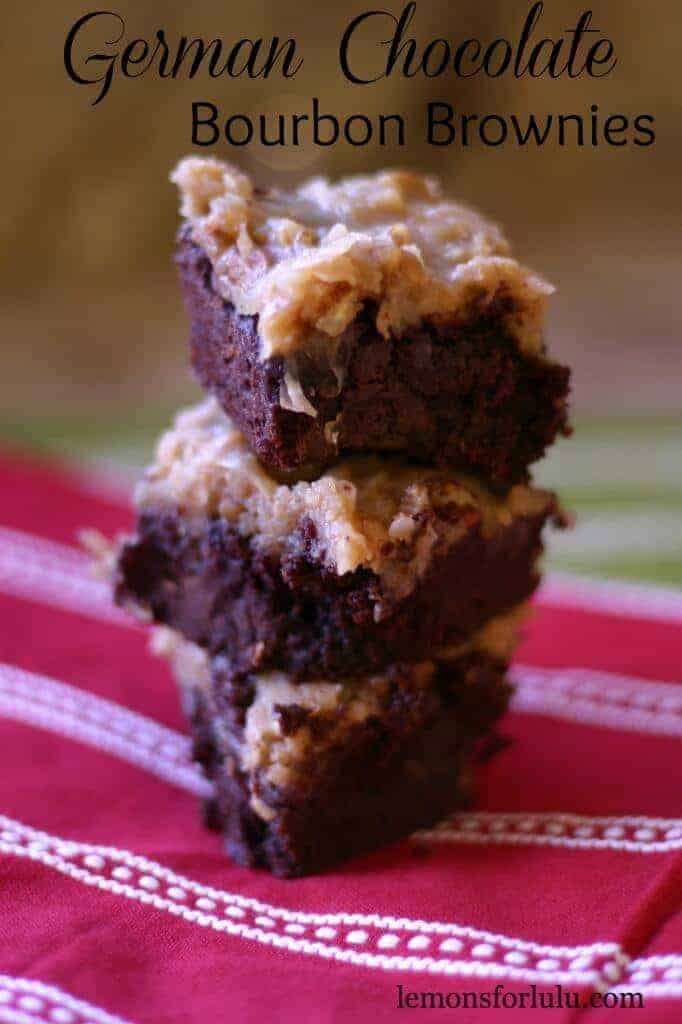 I went to Target the other day with my 4-year-old Lucy. I needed a few new strands of Christmas lights. Each time we walk into the store, we have to check out each item in the dollar bins. We could be there for a good 15 or 20 minutes checking all the fun things that we don't need, like Candyland band-aids. I was making little mental notes for stocking stuffers, wink. wink.
After looky-looin' through all the bins, we moved on to the essentials. Then, I spent an inordinate amount of time scouring through the home goods and Lucy spent an equally inordinate amount of time checking out the princess toys. Finally we made it to the Christmas lights. While I'm mulling over which lights to buy, the red and white bulbs or just plain white bulbs, Lucy announces that she has to pee. I stare at her sweet, little face in disbelief. Couldn't she have told me this during the 20 minutes we were rummaging through the dollar bins WHICH ARE RIGHT BY THE RESTROOMS! Why did she have to wait to tell me this in the Christmas decor section which is located at the exact opposite end of the store! Being the good mom and dedicated shopper that I am, I asked her if she could please hold it. Of course she couldn't. So alas, I ran with my full cart to the restrooms (I've endured potty accidents in Target before, it's totally embarrassing!), picking up a bag of coconut along the way!
I made some German Chocolate Brownies after that trip. I added the bourbon because it was that kind of day!
If you'd like a little Lulu in your life, please subscribe via email, RSS, Facebook or Google +. I love staying in touch with friends!
You might enjoy these as well: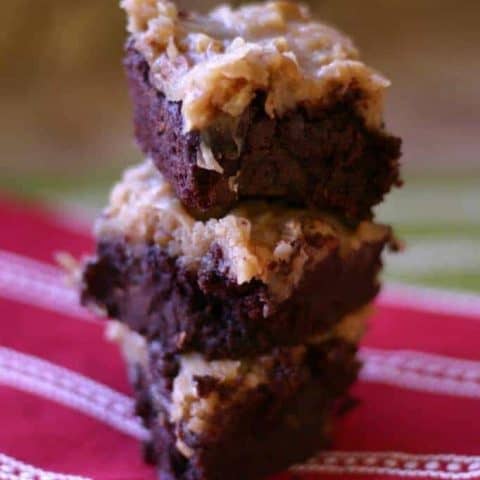 German Chocolate Bourbon Brownies
Rich, chocolate cake like brownies with a dose of bourbon and topped with coconut filled German chocolate frosting.
Ingredients
Batter:
1 cup butter
2 1/4 cups sugar
4 T bourbon
1 1/4 cup cocoa
1 t salt
1 t baking powder
1 T vanilla
1 t instant coffee granules
4 eggs
1 1/2 cups flour
1 cup chocolate chips
Frosting:
2 egg yolks
6 oz evaporated milk
3/4 cup brown sugar
6 T butter, room temperature
1/2 t vanilla
1/8 t salt
1 1/3 cup coconut
3/4 cup pecans, chopped
2 T bourbon
Instructions
Preheat oven to 350. Grease a 9x13 pan and set aside.
In a microwave safe bowl, melt butter and sugar. Stir until well mixed. Return to microwave for 1 minutes until mixture is bubbling. Stir in bourbon.
Add in cocoa, salt, baking powder, vanilla and coffee granules. Stir in eggs until smooth. Finally, add flour and chocolate chips. Spoon batter in prepared pan. Bake for 28 minutes. Cool.
Meanwhile prepare frosting. Combine egg yolks, milk and brown sugar in a saucepan. Add in butter in chunks and cook over medium heat stirring constantly until thick, about 10 minutes.
Stir in vanilla, salt, coconut, pecans and bourbon. Let cool completely so frosting can thicken. When cool, spread over brownies
Nutrition Information
Yield

16 bars
Serving Size

1 bar
Amount Per Serving
Calories

521
Total Fat

28g
Saturated Fat

15g
Trans Fat

1g
Unsaturated Fat

10g
Cholesterol

115mg
Sodium

374mg
Carbohydrates

62g
Fiber

3g
Sugar

47g
Protein

6g