This dip is doubly creamy with the roasted garlic and soft goat cheese! The leeks add a subtle freshness.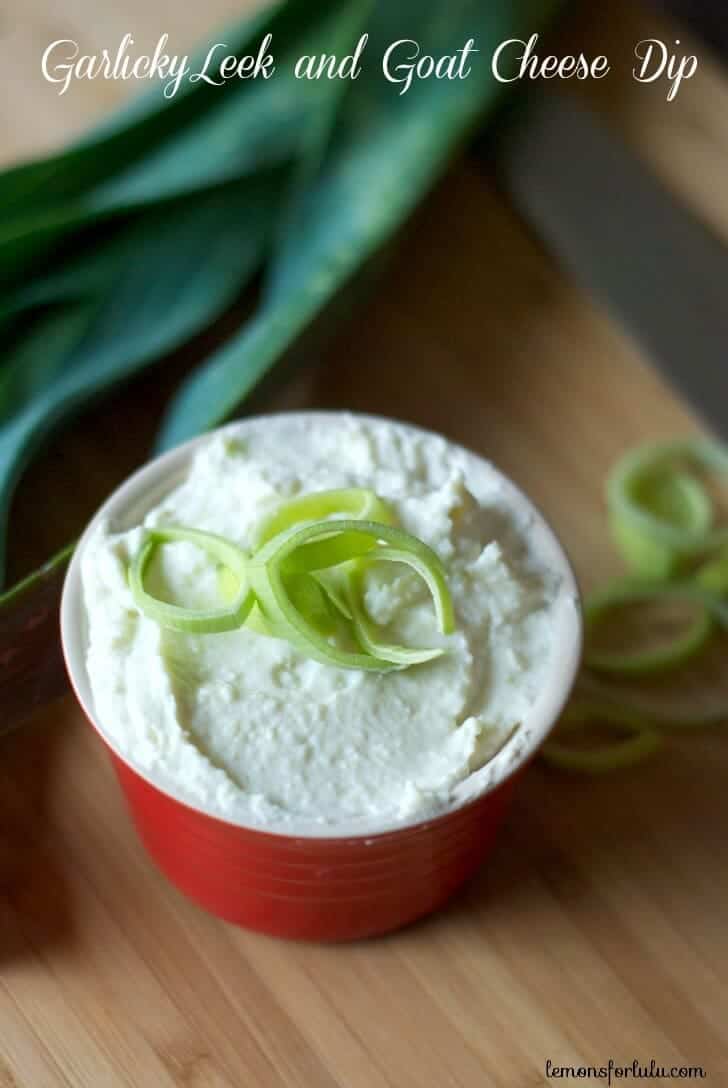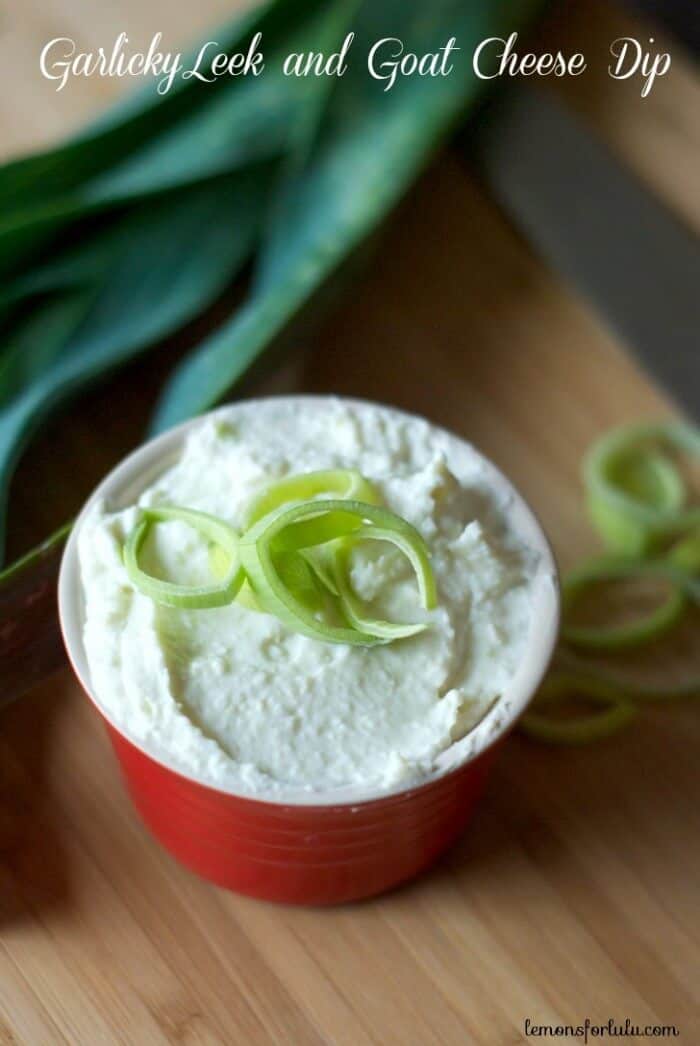 I was listening to satellite radio during one of my kiddie taxi cab trips this past week. I was half listening and half dreaming up new recipes in my head when I was awoken from my daydream by the DJ talking about Instagram. Except she wasn't referring to it as Instagram, rather she was abbreviating it to "Insta." Then she proceeded to use the words "convo" and "cray-cray" all in the same sentence. The English major in me wanted to dial-up and scream at her! What happened to the rest of the letters!!! Of course, she was young and merely speaking the language of her fellow millennials (man, I never imagined the day GenXers would be old)!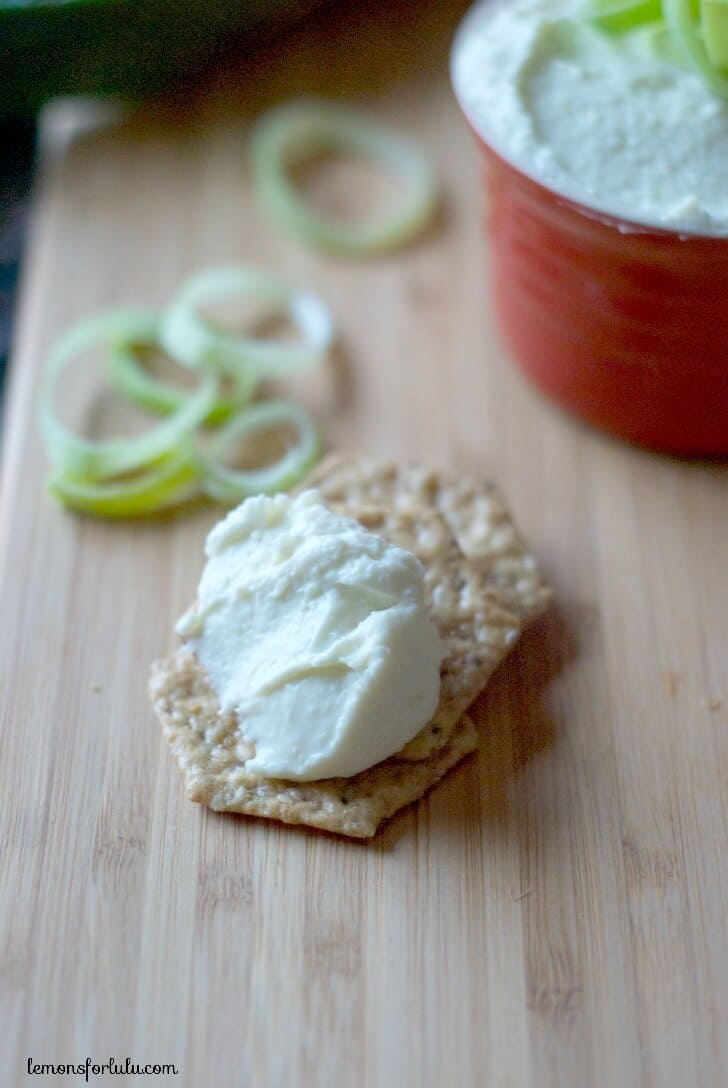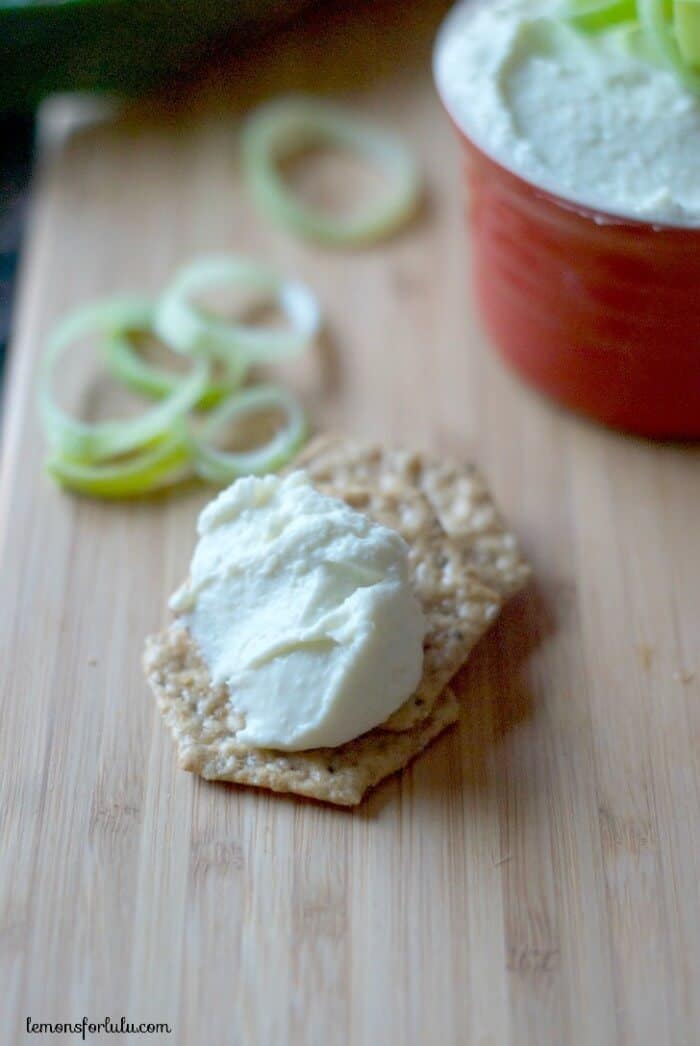 There is a huge divide between my parent's generation who don't even own a cell phone, let alone text and the current generation who can only communicate in text-speak. I love texting just as much as the next person, but nothing makes my skin crawl more than when I read incorrect language used like "4" instead of the word "for" or "U" instead of "you." I fear there will be a whole generation that cannot construct a written letter or even address an envelope. A whole generation who doesn't realize that the English language is constructed of actual words that are strung together with a little thing called GRAMMAR!
I fear for this current generation who wants everything and they want it now. They are even willing to shorten every day speech to get through casual conversation that much sooner. It's such a blasé way to approach communication.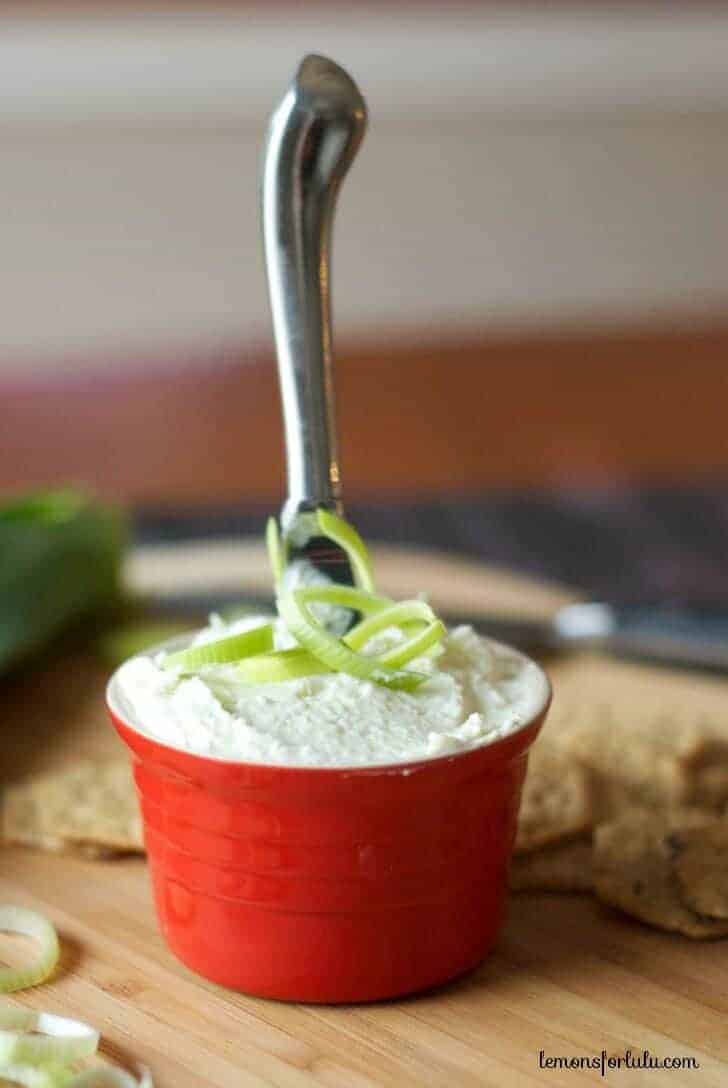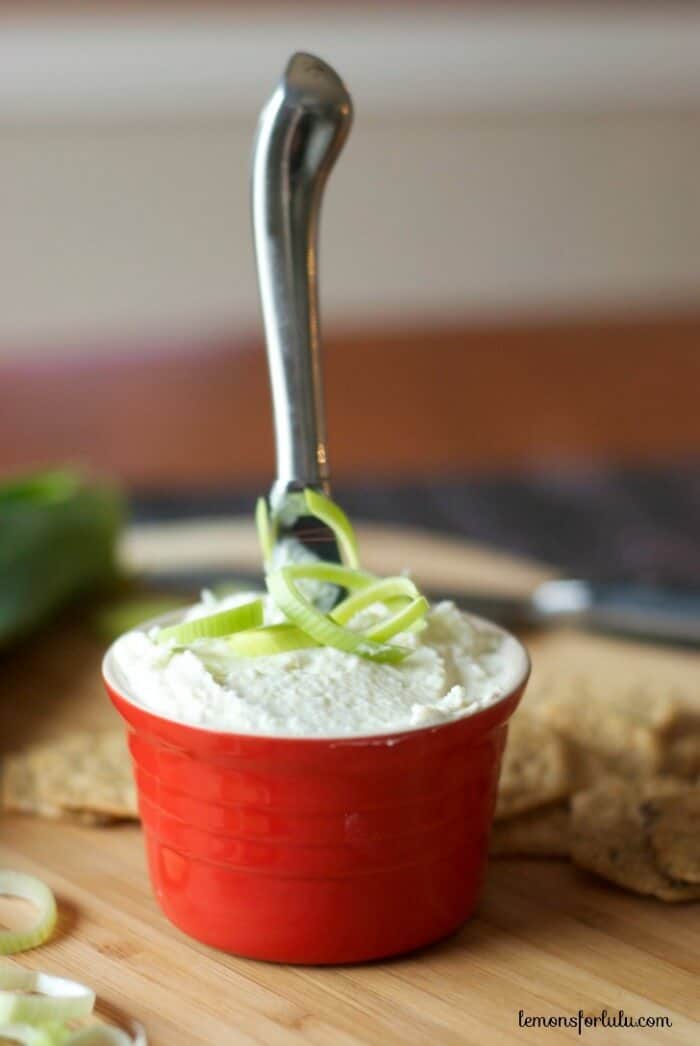 Imagine if instead of talking about the recipe as I normally would, I presented it to you as "this flav. dip with lots of roas. garl. and Gcheese. It's mixed with frey-frey leeks and will leave u sats." How many times would you have to reread that sentence before you realized what I was trying to say is that this tangy and intense roasted garlic dip with the creamy goat cheese and the sliced leeks is so satisfying and fresh?
I understand text speak has a place in our culture. I've adapted, however, the written word is incredibly powerful. Isn't some of that power lost when we can't put forth the effort to complete words let alone sentences?
I'm stepping off my soap box now. Now go eat some dip.
DOUBLE DIP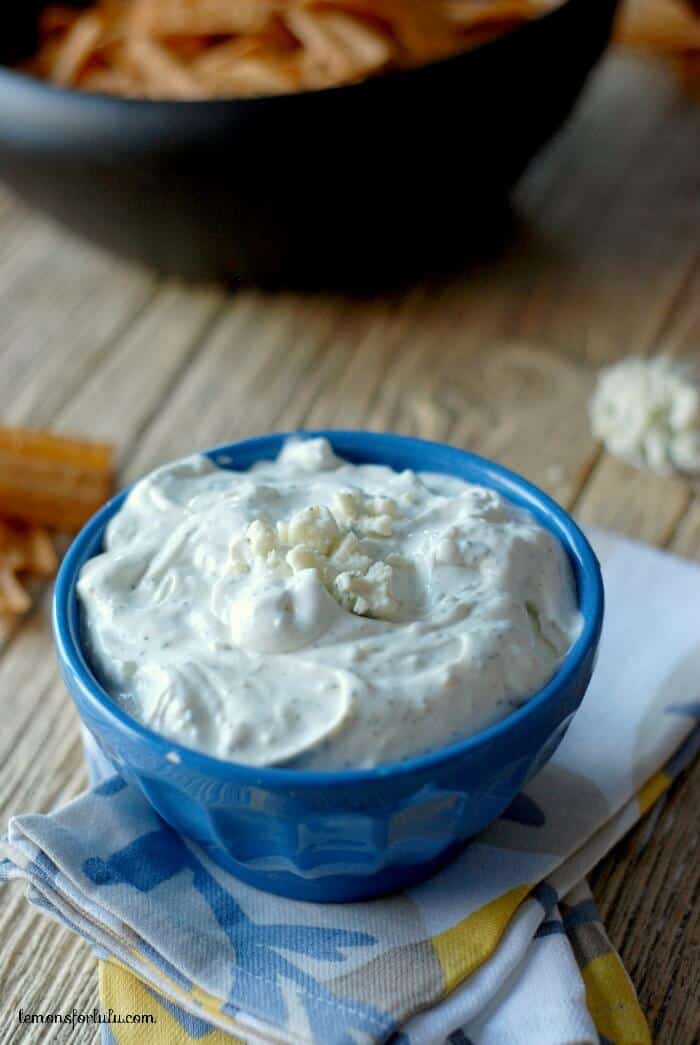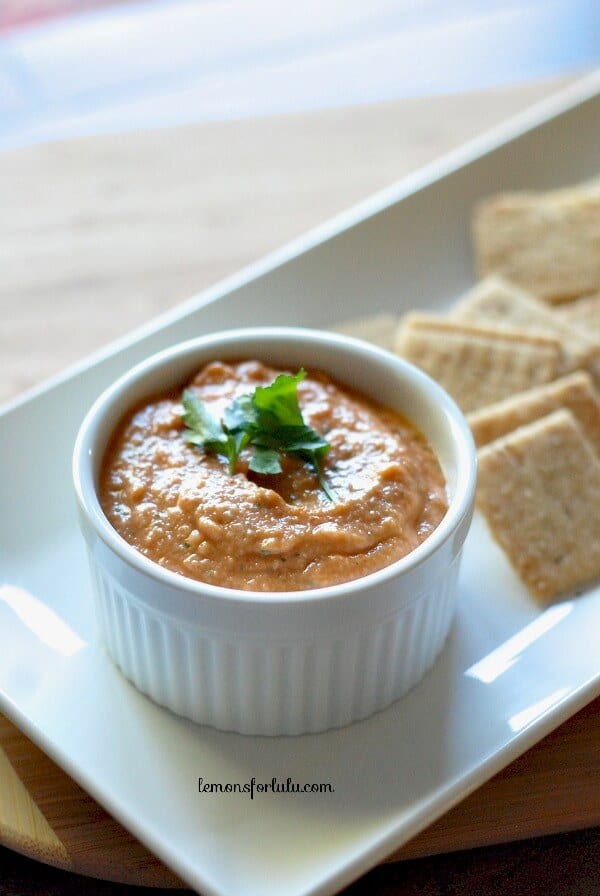 NEVER MISS A RECIPE! SUBSCRIBE TO MY EMAIL TODAY!
FOLLOW ME:
FACEBOOK | TWITTER| GOOGLE +| BLOGLOVIN | INSTAGRAM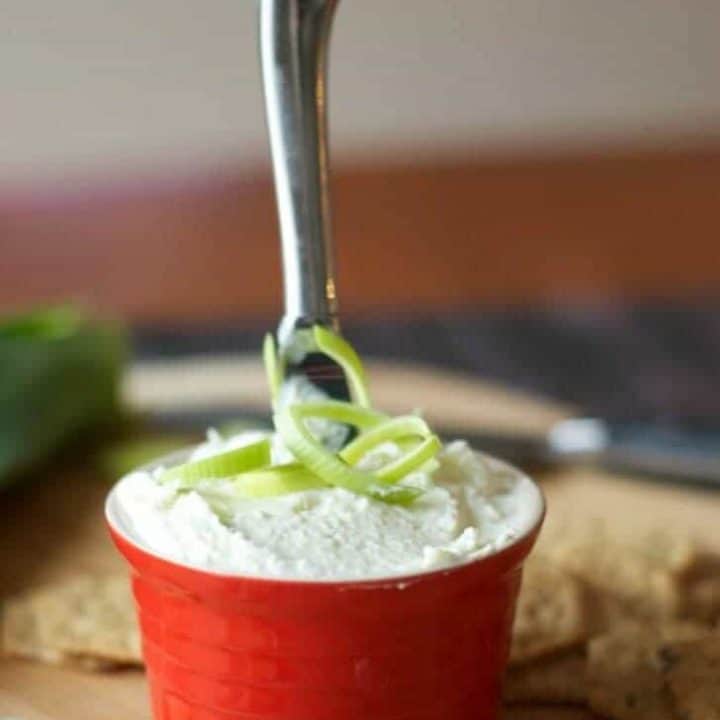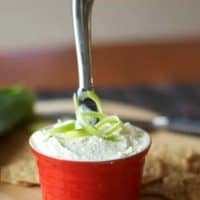 Garlic Leek and Goat Cheese Dip
This dip is doubly creamy with the roasted garlic and soft goat cheese! The leeks add a subtle freshness.
Ingredients
4 oz cream cheese
1/2 cup plain Greek yogurt
3 oz goat cheese, softened
1/4 cup leeks, sliced
1/2 cup grated Parmesan cheese
2 teaspoons lemon juice
1/4 teaspoon pepper
pinch of salt
2 whole heads garlic roasted
Instructions
Preheat oven to 400 degrees. Peel outer layers of garlic without separating cloves. Cut about ½ inch off the top of the cloves so that the cloves are exposed. Place garlic heads on aluminum foil drizzle with olive oil and seal. Place on a baking sheet and roast for 30-35 minutes or until soft. Allow garlic to cool for easier handling.
In a food processor, combine cream cheese, yogurt, and goat cheese and garlic. Process until smooth. Add leeks, Parmesan, juice, salt and pepper. Mix until incorporated. Chill until ready to serve.
Nutrition Information
Yield

6
Serving Size

1
Amount Per Serving
Calories

166
Total Fat

12g
Saturated Fat

7g
Trans Fat

0g
Unsaturated Fat

3g
Cholesterol

34mg
Sodium

306mg
Carbohydrates

7g
Fiber

0g
Sugar

2g
Protein

9g