A simple Focaccia bread topped with crumbled bacon and shredded cheddar cheese!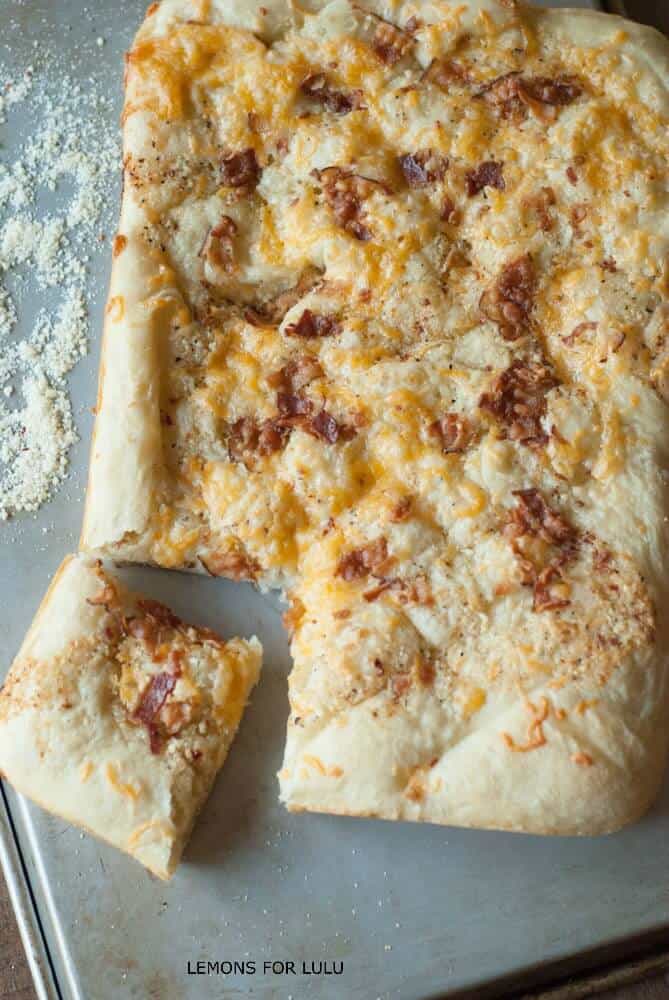 When I was growing up, we never ate a meal without a big bowl of bread resting on the table.  There were some meals where the bread would go untouched.  On days where I found the meal to be less than appetizing, I'd consume two or three slices of bread in a vain attempt at stalling the inevitable.  Regardless of what was served, the bread bowl would always be there.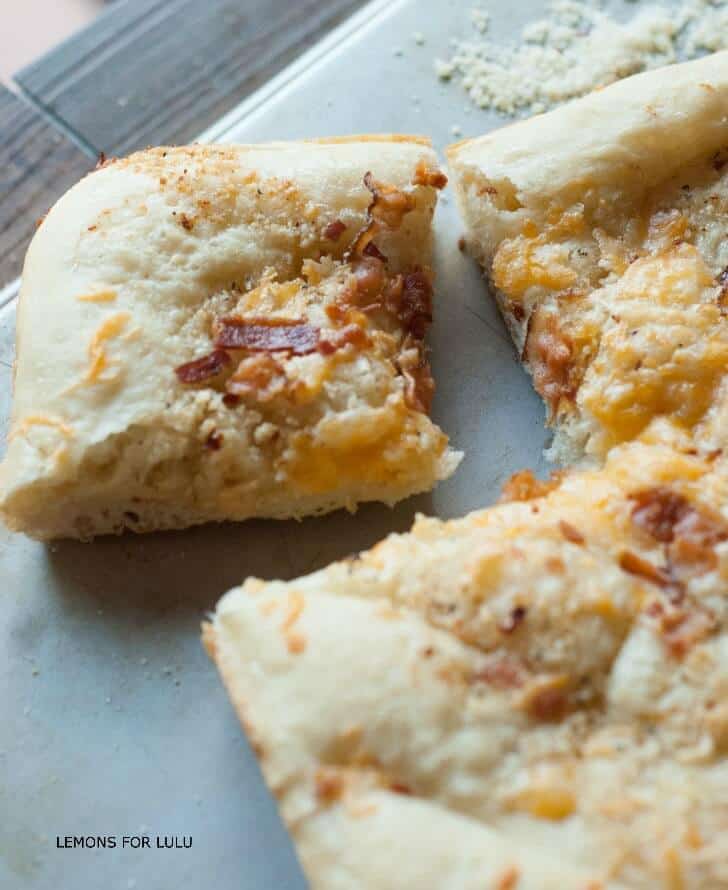 I do not normally serve bread for our family dinner.  I prefer to remove any distractions from the meal I serve my family.  If I don't, I know my family will load up on bread and then proclaim they are way too full to eat.  That old trick is NOT going to work with me!  However, there are some meals that NEED bread on the side.  Meals like saucy spaghetti or beefy chili all need something in which to soak up all the savory sauces and juices left in the bowl.  Yes, sometimes bread is absolutely mandatory, it's an extension of the meal.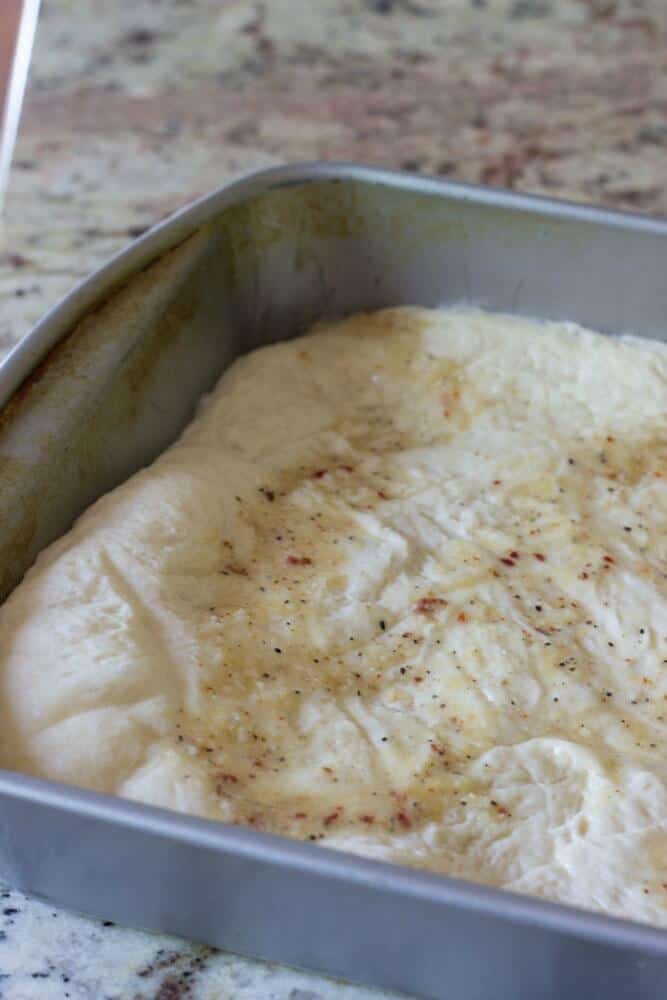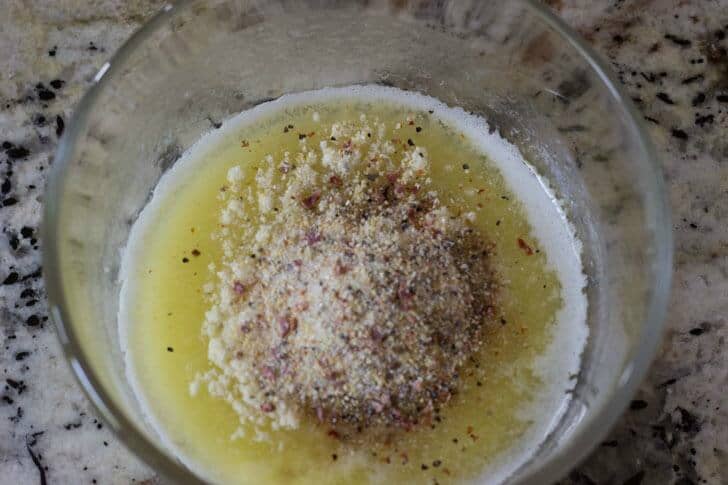 This easy Focaccia bread would be perfect to soak up any bits of sauce left on your plate.  This focaccia is a snap to prepare.  You start with frozen bread dough, add butter, seasoning bacon and cheddar.  That's it.  You only need 5  ingredients for this focaccia.  Five little ingredients will get you this soft, warm, pan of comfort.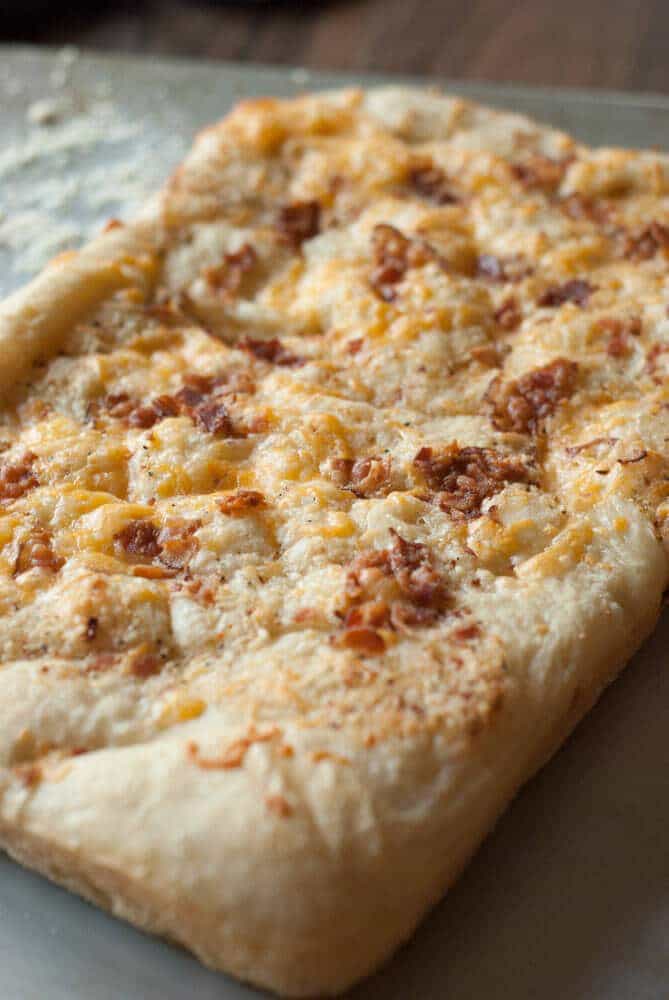 Now that I've made this focaccia, it's going to be hard thinking of reasons NOT to serve it every meal.  I just may have to rethink the bread bowl.
Want to see more ways to bake with Rhodes Bread Dough?  Visit their website to see this recipe and more!