Enter to win three $25 Gift Cards!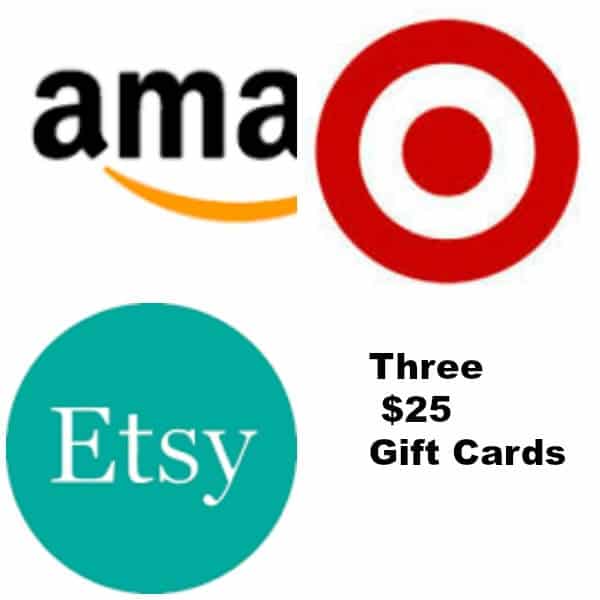 I am so excited to be participating in this Favorite Things Giveaway!!  It's just in time for the holidays.  I am going to spend my day going through everyone's posts in search of the perfect gift ideas for me…I mean for my family!
If you were to ask me what products I absolutely love, today I would list everything here: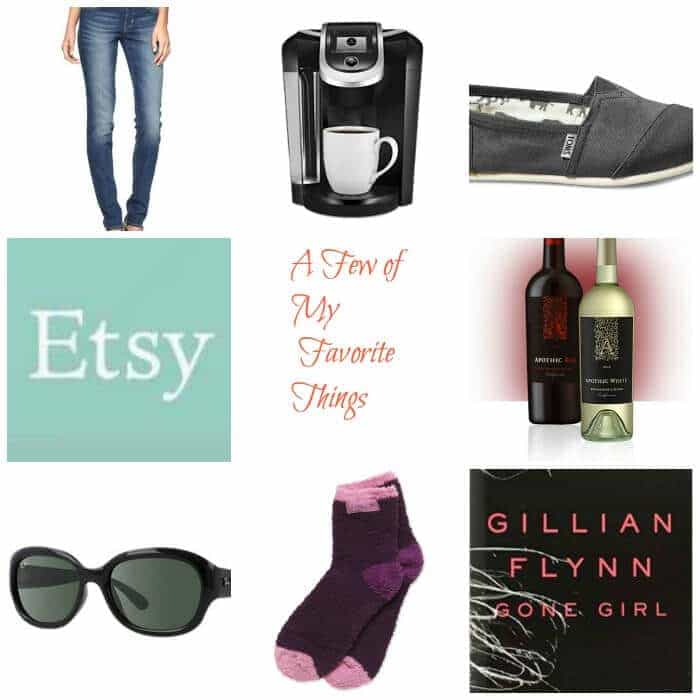 1. The Gap 1969 Always Skinny Jeans –  I never thought I'd be one to wear skinny jeans.  I just assumed I didn't have the figure to pull them off.  UNTIL I put on a pair of these jeans.  I LOVE these jeans.  They are stretchy, soft and incredibly comfortable.  They are more flattering than I ever imagined.
2. Keurig 2.0 Brewing System – I love coffee.  I love fresh coffee.  I love my Keurig!  Plus all the delicious flavors of k-cups out there make my mornings very happy.
3.  TOMS Classic Canvas Shoes –  When I first saw TOMS, I thought that these little flat shoes must be terribly uncomfortable.  Until I owned a pair.  Now that's all I wear.  They are so light and so comfortable.  I'm asking for a rainbow of TOMS this Christmas!
4. Etsy –  What's NOT to love about Etsy?  I can find gifts for anyone, items for the home, incredible jewelry, art, blog props…anything.  I love Etsy.  I want you to love Etsy too!
5. Apothic Wine –  I'm a beer girl through and through.  However, I do love Apothic Wine.  I think because it is a blend, I find it easier to drink.  The red is so smooth and the white is like silk.  My go-to wine!
6. Ray-Ban Suglasses –  My kids picked these out for me for my birthday.  The pair they chose were bright purple (my favorite color).  I took those back and was all set to pick out a whole new pair.  I spied the black version of the Green Classic G and I fell in love.  I wouldn't wear another pair. Ray-Ban is classic, durable and well just plain awesome.
7. Life Is Good Snuggle Socks – I hate cold feet.  These socks are so soft and cozy.  They are the only thing my feet touch in the winter!
8. Gone Girl – I JUST finished this book and haven't been able to stop thinking about it.  The story is incredible, but the ending….wait, I better not say anything more.  If you haven't read it, then get yourself a copy.  If you have read it then you know what I was going to say.
There you have it.  A few of my favorite things (as of today anyway.  I'm fickle and change my mind a lot).  You could pick yourself up a few of the above if you win the gift cards too!
But….there's more!  My bloggy friends are joining in the fun too!  Visit their blogs to see their favorite things and enter to win!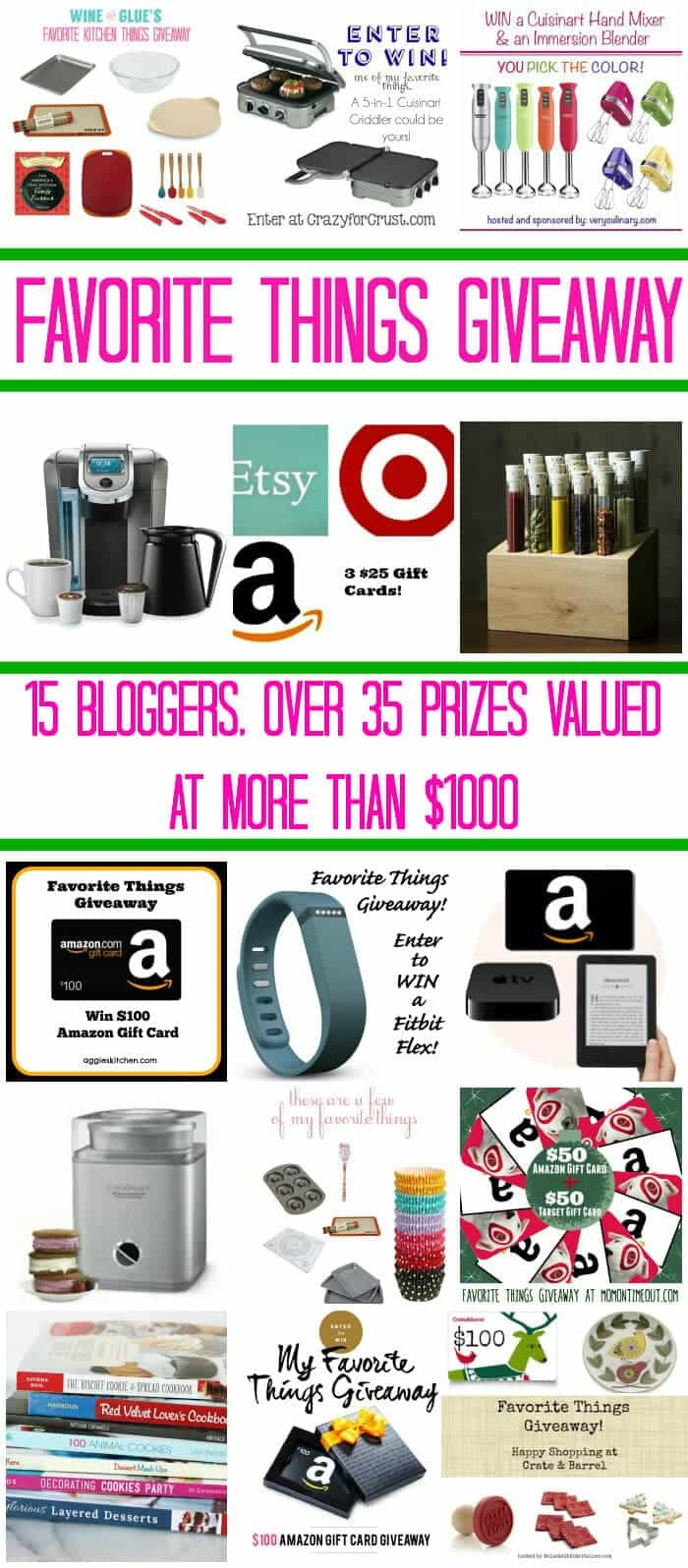 Wine & Glue | Crazy for Crust | Very Culinary | A Spicy Perspective | Lemons for Lulu | Recipe Girl | Aggie's Kitchen | Barefoot in the Kitchen | Something Swanky | Kitchen Meets Girl | Heather's French Press | Mom On Timeout | Glorious Treats | Foodie Crush | The Reluctant Entertainer