Fresh peppers, onions, mushrooms and avocados combine with spicy Jack cheese
for a kicked up Fajita Grilled Cheese!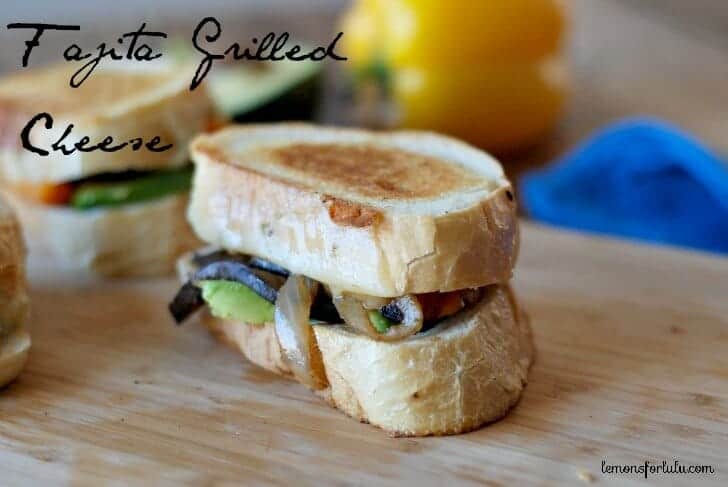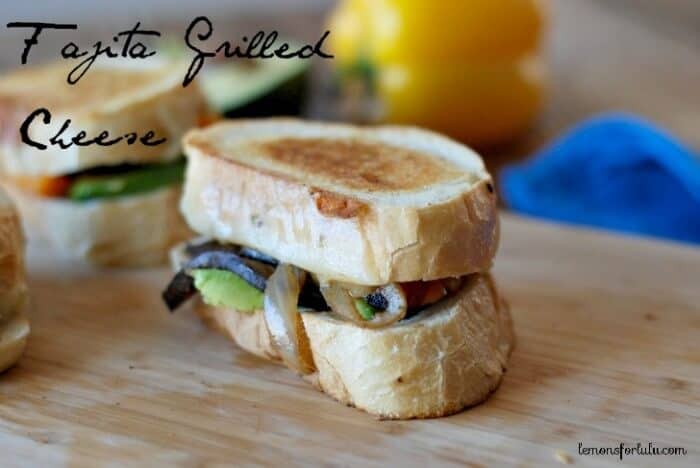 I'm utterly addicted to spicy food. There isn't a food out there that I don't think would be better with a little heat. Heck even chocolate tastes better with a little chili powder. Am I totally alone in this train of thought? I didn't think so. It's not really my fault. I blame my parents, who were spicy food addicts themselves. Some people use ketchup as a condiment, my family always had the hot sauce handy.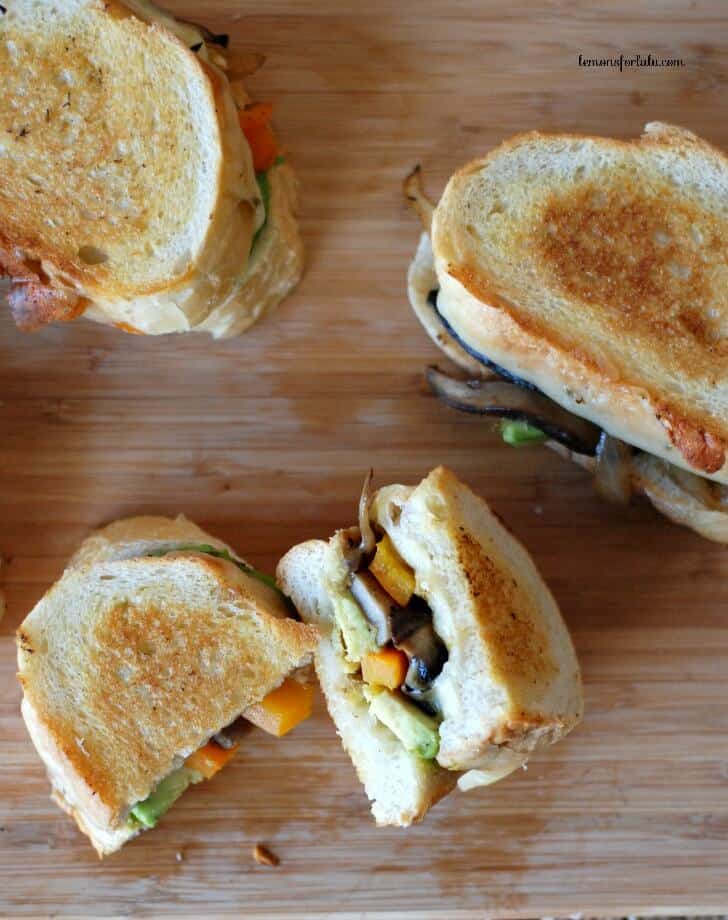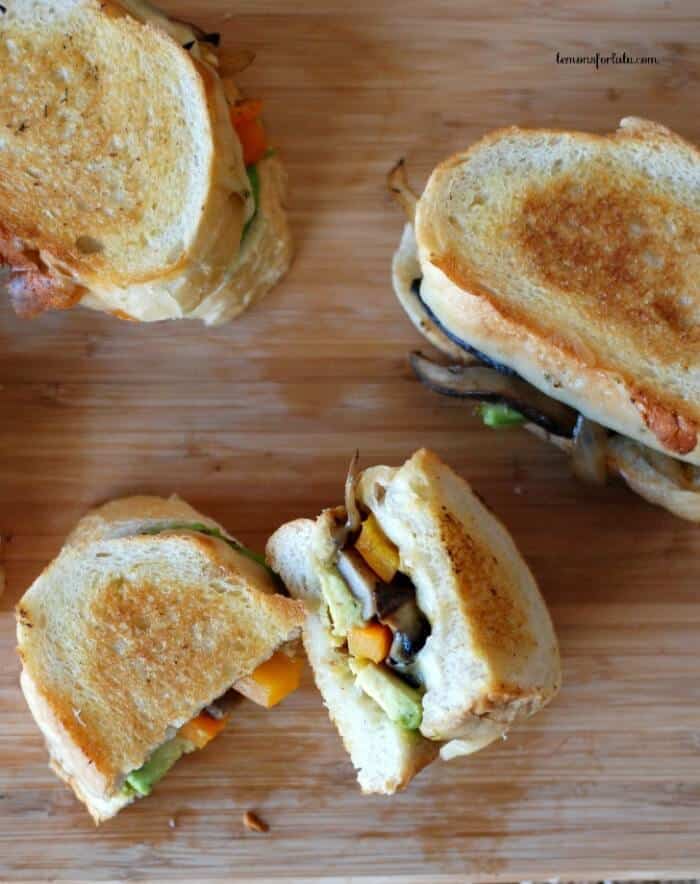 My own kids did not inherit my spicy food affliction. It disappoints me daily. I'd love to serve more food that packs a punch, but I know my lily-livered offspring would hold their throats, gasp for air and shout out that they are in desperate need for water. It's pathetic. I'm embarrassed for them actually.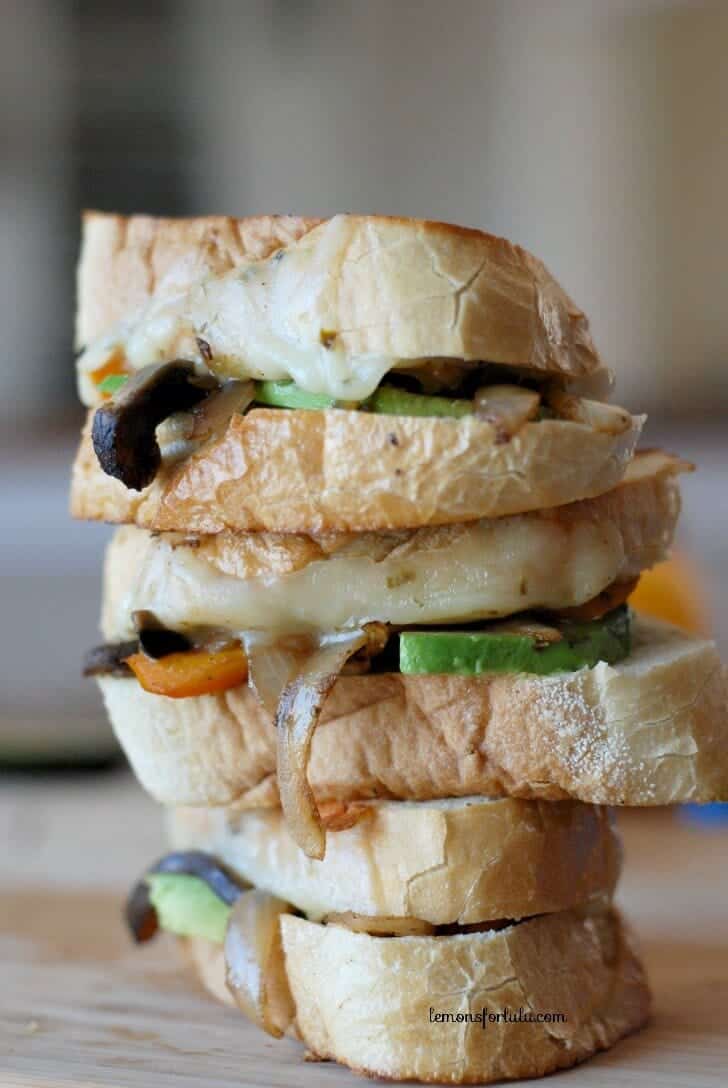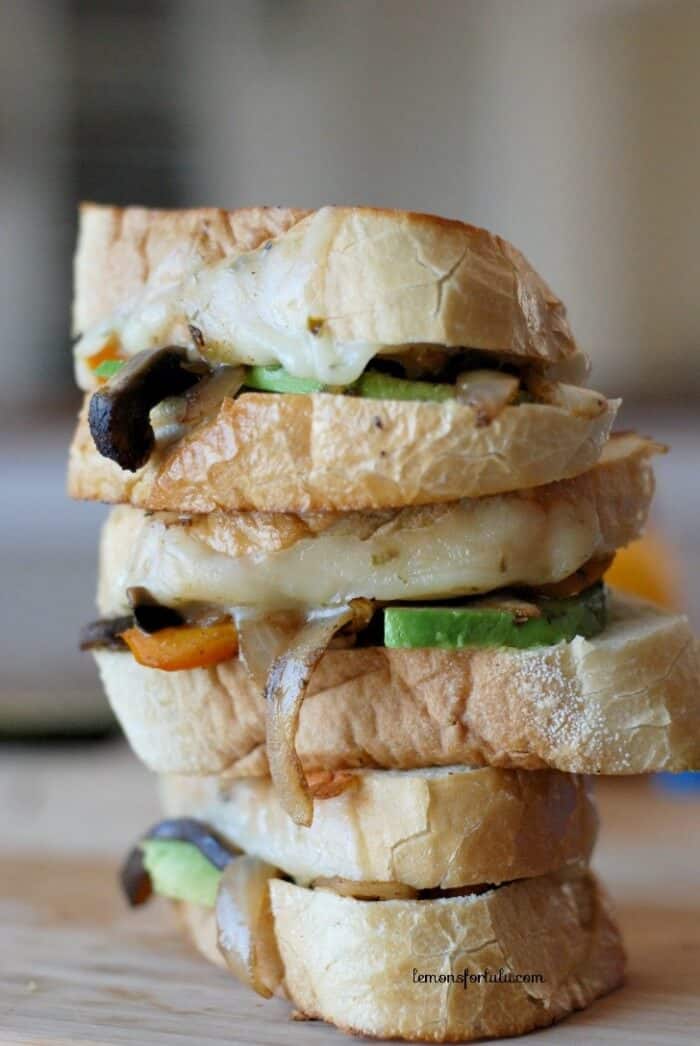 Sometimes I think my kids wouldn't recognize good food if it smacked them in the face. I stuff my own pie hole full of food like this Fajita Grilled Cheese while they eat their plane Jane sandwiches. I savor sautéed peppers, avocados and Pepper Jack Cheese, while their PB & J's turn to paste in their mouths. No matter. My family is the one missing out. They can live in their bland culinary bubble if they want Me and my taste buds are going to live a little!
TO SEE THE RECIPE FOR THIS FAJITA GRILLED CHEESE HEAD OVER TO FOOD FANATIC!
ROCKING THE GRILLED CHEESE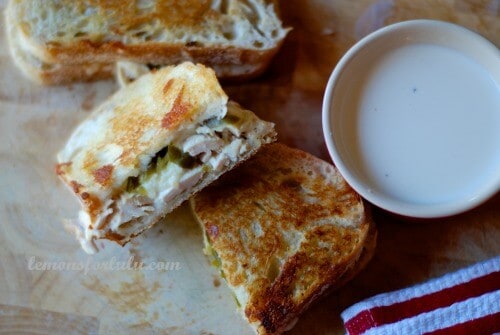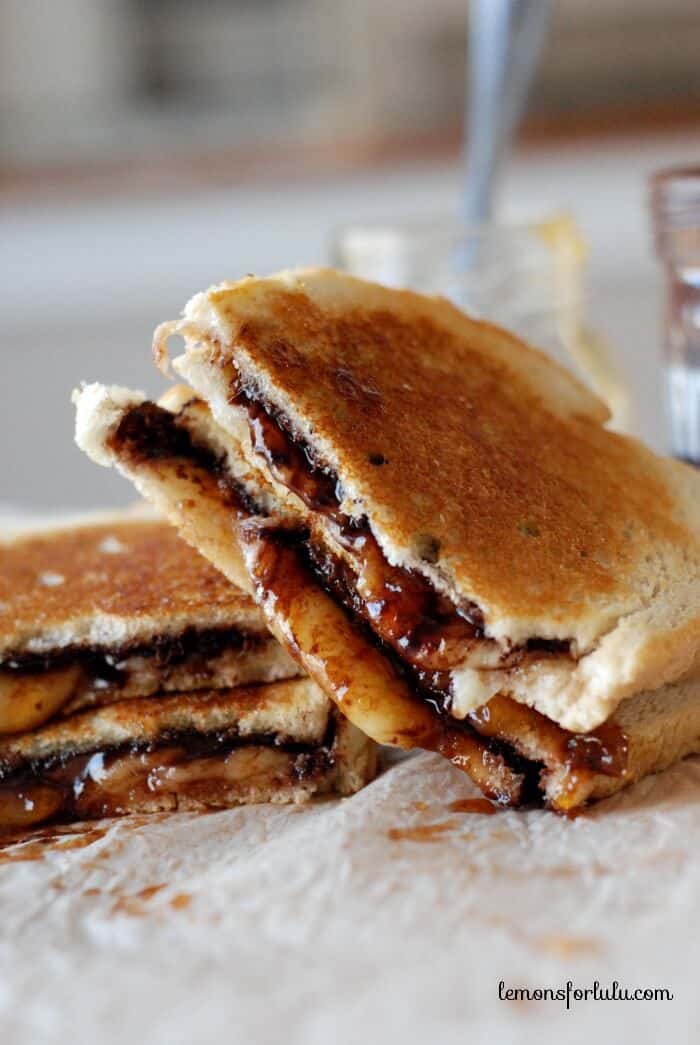 NEVER MISS A RECIPE! SUBSCRIBE TO MY EMAIL TODAY!
FOLLOW ME:
FACEBOOK | TWITTER| GOOGLE +| BLOGLOVIN | INSTAGRAM
Don't forget you can save each of these recipes to your personal recipe box , create your own meal plan, or add ingredients for each recipe to your shopping list! Just use the "Save Recipe" on all my recipes!
SEE THIS ON MY PINTEREST BOARD!
I may be linking this up to these parties and to The Weekend Potluck!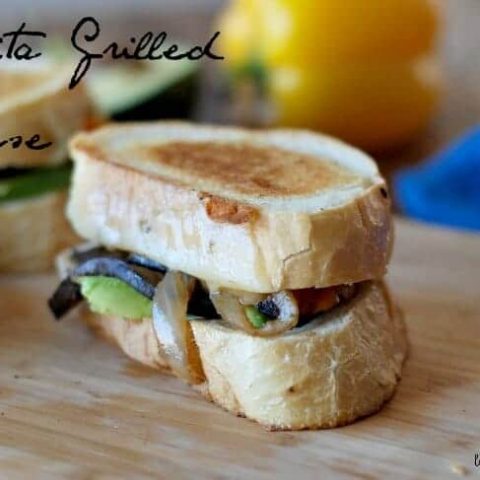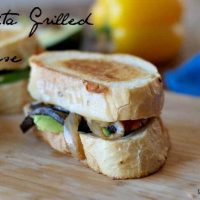 Fajita Grilled Cheese
Fresh peppers, onions, mushrooms and avocados combine with spicy Jack cheese for a kicked up Fajita Grilled Cheese!
Ingredients
1 teaspoon olive oil
8 thick slices of sourdough bread
4 teaspoons butter
4 slices pepper jack cheese
1 small onion sliced
½ bell pepper, thinly sliced
1 large portabella mushroom, sliced
½ teaspoon cumin
¼ teaspoon salt
½ teaspoon oregano
¾ teaspoon Ancho chili powder
1 avocado, sliced
Instructions
Preheat a large skillet and drizzle with olive oil. Add onions, pepper and mushrooms. Sprinkle vegetables with salt, cumin, oregano and chili powder. Cooke until vegetables have softened, about 5-7 minutes, remove vegetables and set aside. Wipe out skillet.
Butter one side of each bread slice with a ½ teaspoon of butter. Place 4 slices buttered side down onto skillet. Top bread with one slice of cheese, a ¼ of the veggie mixture, avocado slices and then remaining bread-buttered side up. Cook until bread begins to brown about 3-4 minutes, flip and cook the second side until it has browned also-another 3-4 minutes. Serve immediately.
Nutrition Information
Yield

4
Serving Size

1
Amount Per Serving
Calories

570
Total Fat

22g
Saturated Fat

9g
Trans Fat

0g
Unsaturated Fat

10g
Cholesterol

35mg
Sodium

1121mg
Carbohydrates

73g
Fiber

6g
Sugar

8g
Protein

22g