Need a pick me up?  Try this Eggnog Iced Mocha Latte!  Just perfect for the holidays!
And here's a $1.00 Green Mountain Iced Coffee to get you started!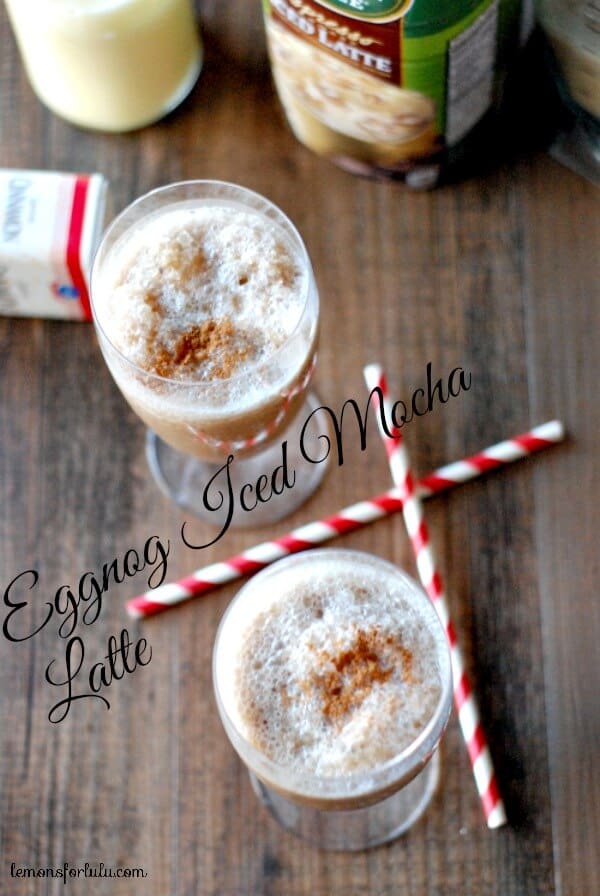 I have always loved coffee.    I remember being intoxicated by the aroma of the coffee percolating in my childhood kitchen.  That's probably why now, I come running any time the slightest hint of coffee is in the air.  It's comforting.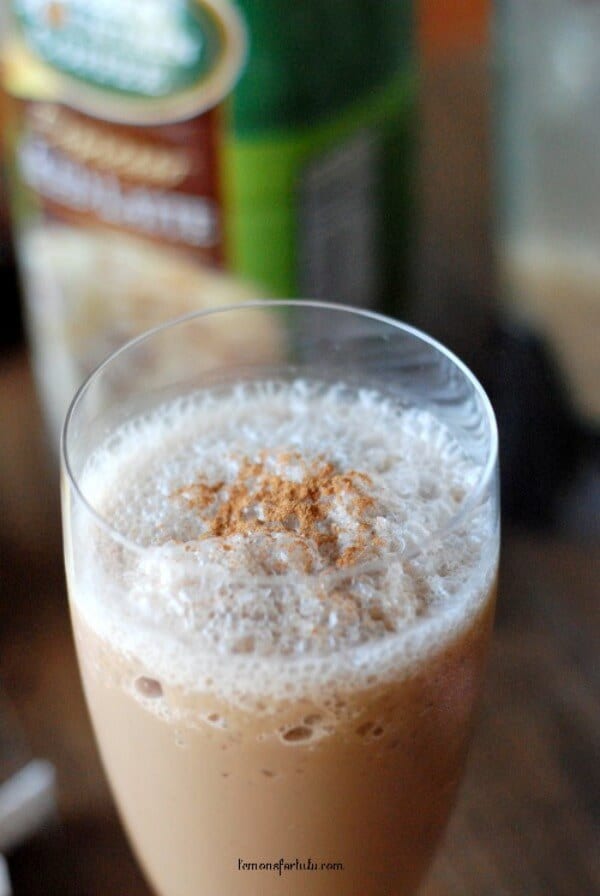 I started my coffee consumption at an early age.  I consumed my first "cup" when I was about 12 years old.  I'm not sure what compelled me to give it a try; but I did and I never looked back.   It started innocently enough; I'd fill my Donald Duck mug with 1 part coffee, 3 parts milk and 12 parts sugar.  Now truth be told, I didn't drink coffee consistently growing up.  It was just here and there.  It wasn't until I was in college, and pulling all-nighters, that my coffee drinking habit really kicked in.  I have dearly loved my coffee habit; it's been like an old friend.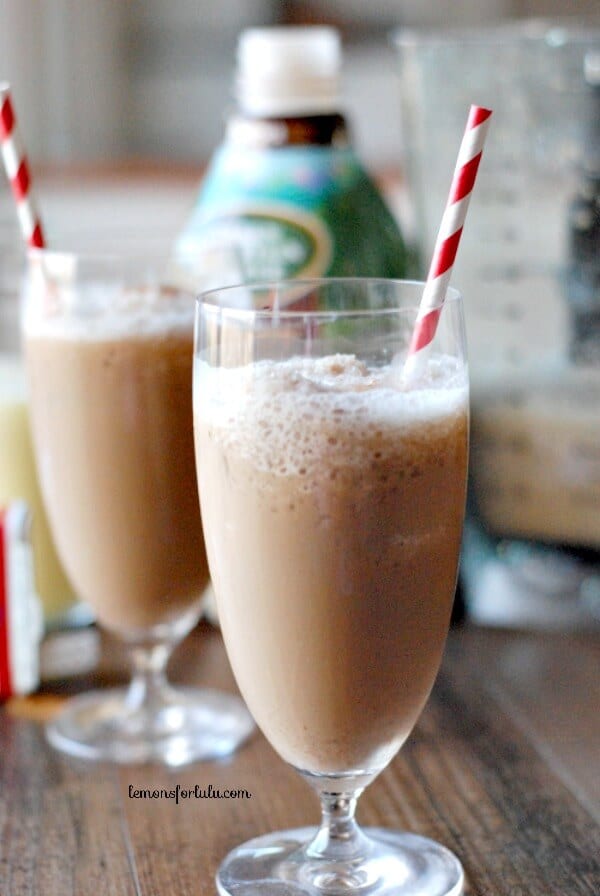 Recently I discovered the joys of Iced Coffee.  Since I only brew a pot of coffee in the morning, the iced coffee is perfect for my much needed, mid-day pick me up!  My latest love is Green Mountain Iced Coffee.   Pour over ice, slurp it down, and smile.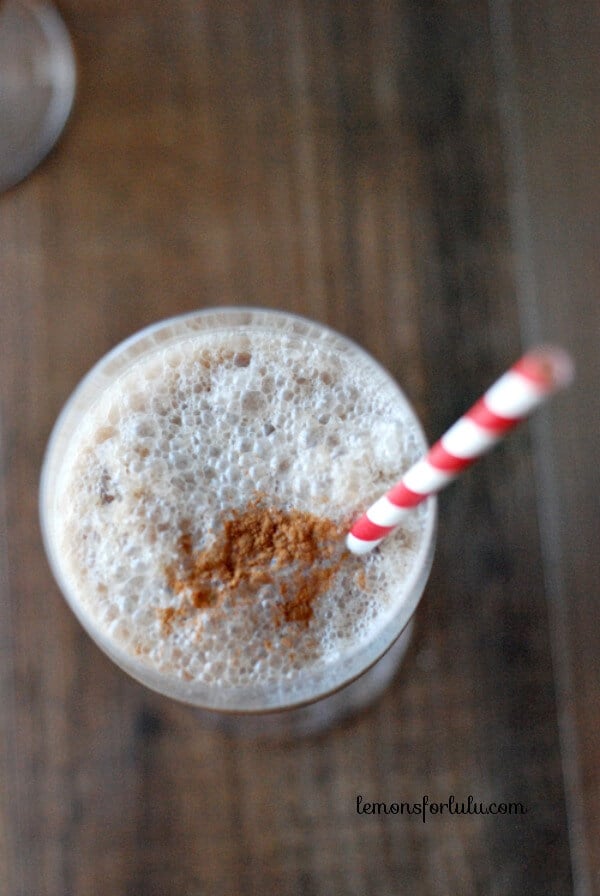 I found the perfect way to enjoy my Iced Coffee over the holidays: Eggnog Iced Mocha Latte!  This latte is creamy and frothy, with a hint of nutmeg, and a dash of cinnamon!  That my friends will get you through anything!
You can try your own iced latte!   Print this coupon for an additional $1.00 off Green Mountain Iced Lattes!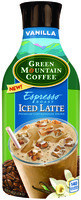 Ingredients
2

cups Green Mountain Ice Coffee, Espresso Roast

2

cups Eggnog

2

cups ice

1/2

teaspoon cinnamon
Instructions
Combine iced coffee, eggnog and ice in a blender. Blend until frothy. Pour into chilled glasses. Sprinkle with cinnamon. Serves 2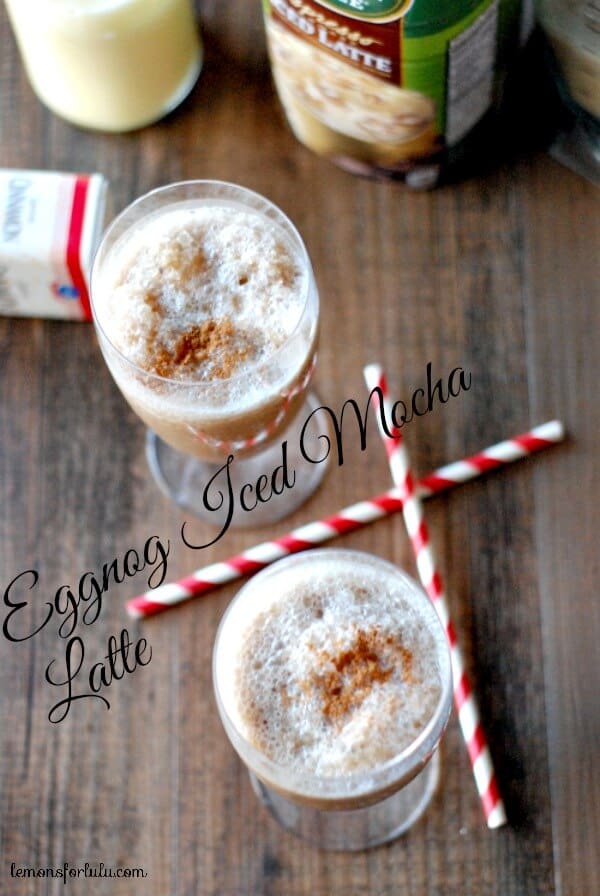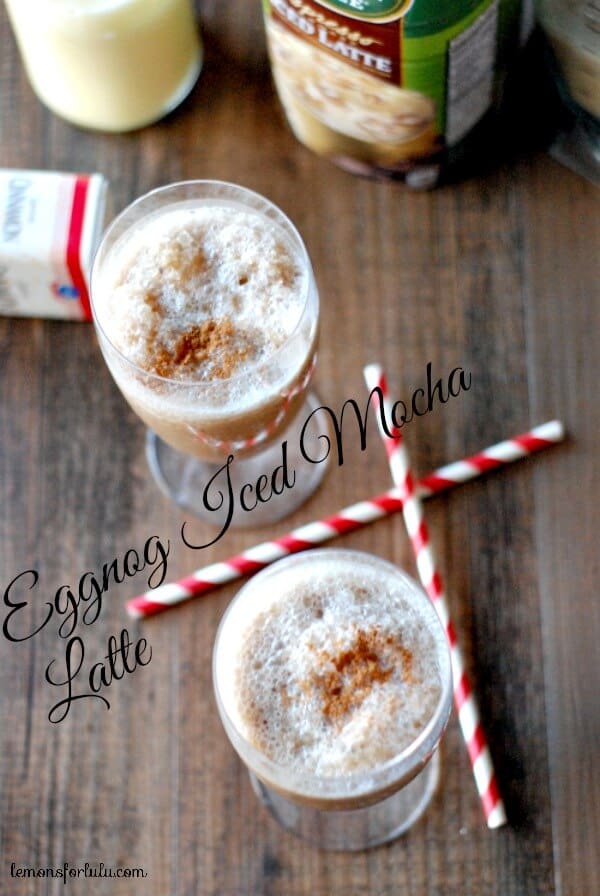 This is a sponsored conversation written by me on behalf of Whitewave Foods, makers of Green Mountain Coffee®. The opinions and text are all mine.