These dessert taquitos are the best!  They start with flour tortillas that get filled with flavored pears then get baked until golden.  Be sure to serve them up with caramel sauce!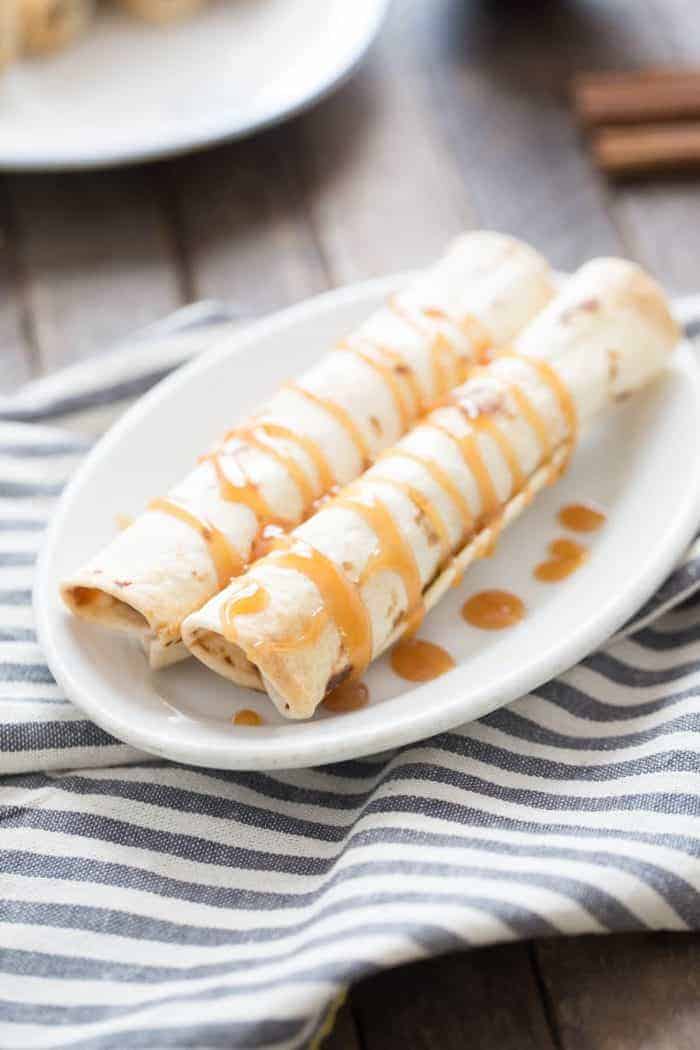 I created this post as part of a sponsored series with Socialstars and SPLENDA® Brand; all opinions are my own. #SweetSwaps #SplendaSweeties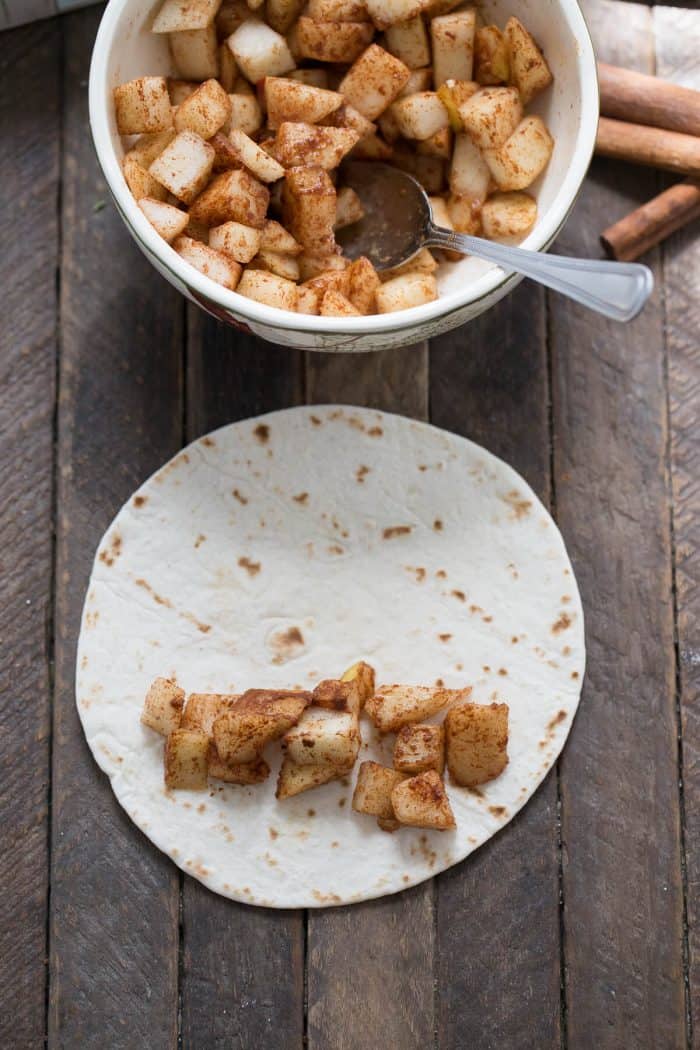 We had a relatively small yard when I was a kid.  My perception at the time was completely different of course.  To me the yard was vast.  At one time it had an above ground pool and a metal swingset.  It also had one fruit tree.  A quince tree.  I am not sure if  my parent's planted that tree or if it came with the house.  But for the most part, we all ignored that tree.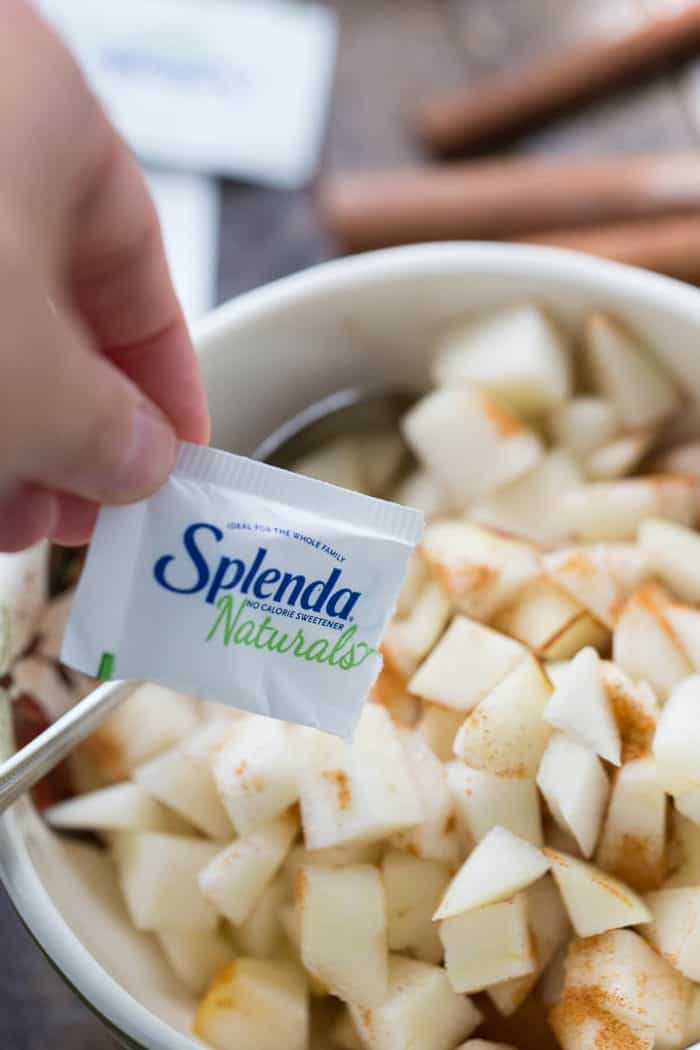 Despite the lack of attention, that tree rained yellow fruit year after year.  I can't recall what happened to the fallen fruit.  I imagine my parents plucked the rotten fruit from the ground so that my dad could mow the lawn.  To my knowledge, no one ever ate the fruit.  That is until one day my mom decided she was going to pick some fruit to make a pie. I cannot be certain what happened during the preparations as I was not so observant back then.  All I know is while the quince pie had a perfectly golden crust, it also had the firmest, most sour fruit hidden inside.  I found it inedible.  My mom refused to let her hard work go to waste and proceeded to eat the pie herself.  Knowing my mom and dad's relationship, he was probably "convinced" to eat the pie too.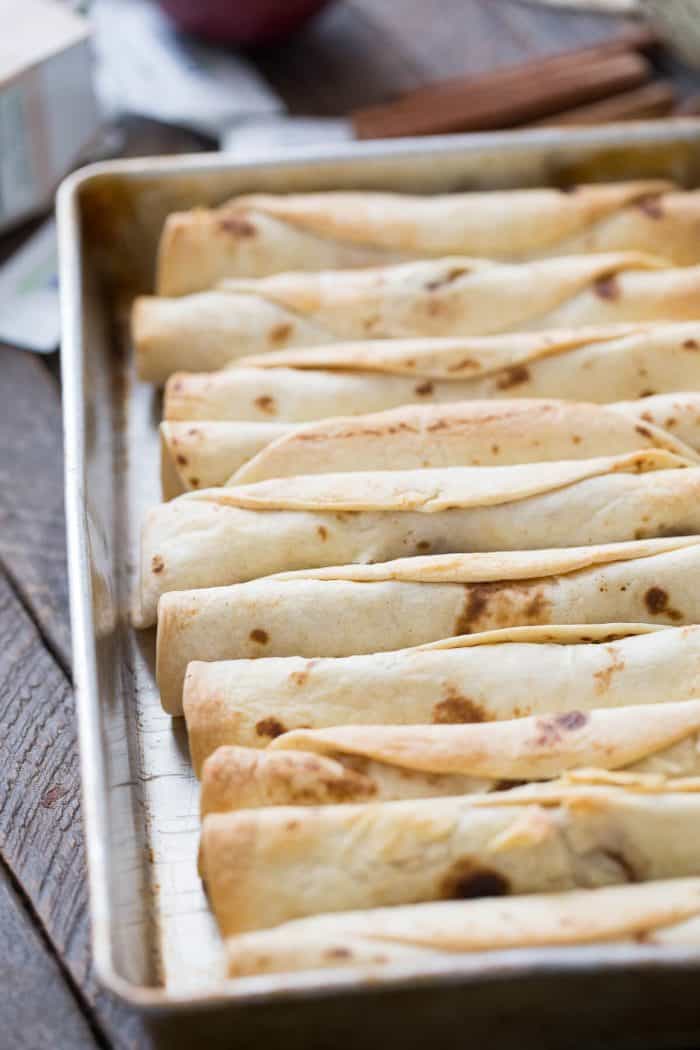 I'll never go near a quince again, but pears, well pears I love.  Like this snickerdoodle apple slab pie or this peach pie, these dessert taquitos are so simple and delicious.  Flour tortillas are filled with sweetened, cinnamon infused diced pairs, rolled up and baked until golden.  The outside of the taquitos are crisp while the fruit filling is tender and caramelized.  I tossed my pear  SPLENDA® Naturals Stevia Sweetener. This added just the right amount of sweetness to my cinnamon. These little packets are great tasting, no-calorie sweetener made with the stevia extract.  These natural sweeteners have no added flavors, preservatives, and no GMO's.
Easy Pear Dessert Taquitos
10
adjust servings
This easy dessert starts with a pantry staple that is filled with pears tossed with cinnamon and sweetener than baked until golden.
Ingredients
10

(6-inch) flour tortillas

2

cups diced pears

1

teaspoon ground cinnamon

2

packets SPLENDA® Naturals Stevia Sweetener

Caramel sauce
Instructions
Place tortillas between paper towel sheets and microwave for 15 seconds or until soft.
In a bowl, combine pears, cinnamon, and sweetener, tossing to coat.
Place one tortilla on a work surface. Place a spoonful of pear mixture towards the bottom of the tortilla. Roll tortilla up tightly and place on a baking sheet. Repeat with remaining tortillas and pear mixture.
Place taquitos in an oven that has been preheated to 375 degrees. Spray taquitos with non-stick spray. Bake for 10 minutes. Turn taquitos, spray again and bake another 10 minutes or until golden.
Serve taquitos with caramel sauce.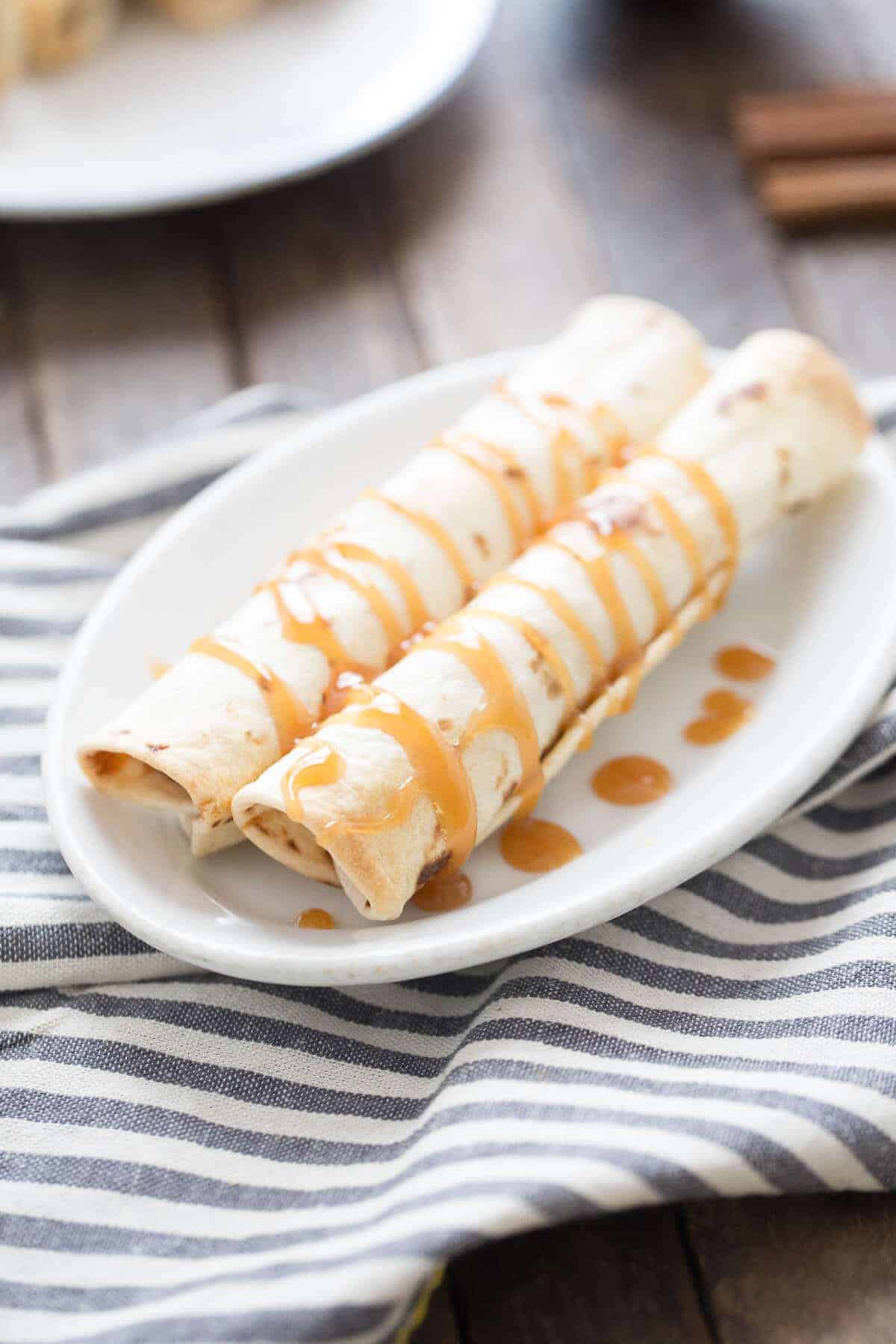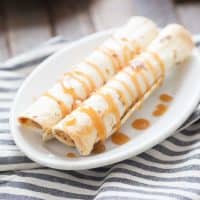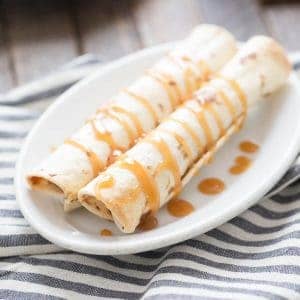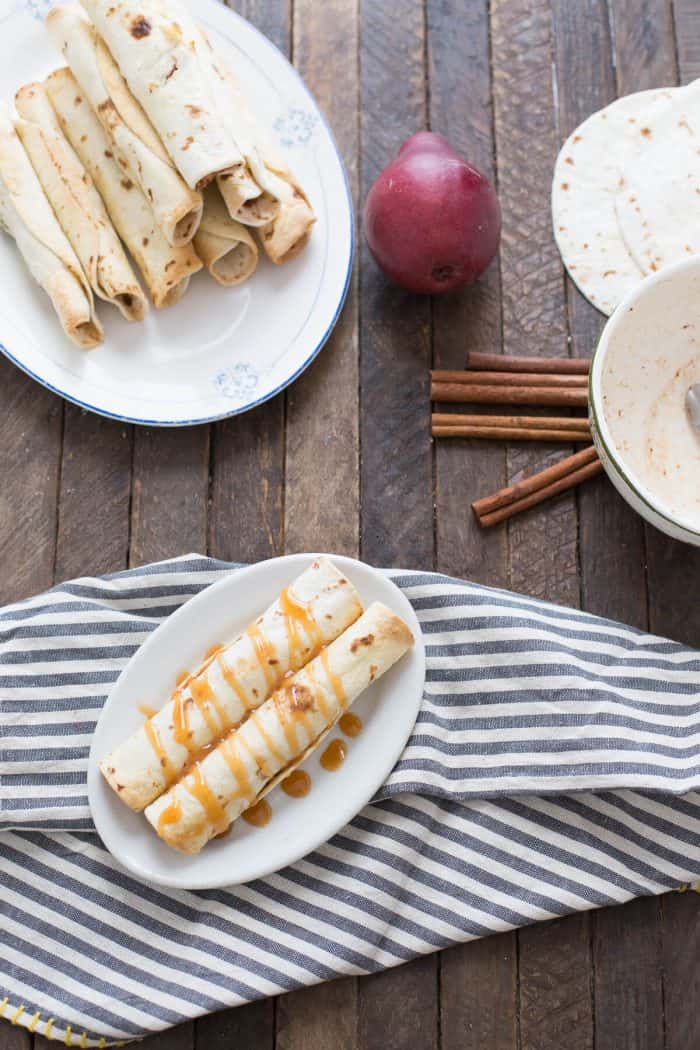 For more info on how the SPLENDA® Brand does naturals, visit splendanaturals.com.
Also:
www.sweetswaps.com
www.splenda.com