This orzo pasta salad has only a handful of ingredients.  It's quick, easy and absolutely refreshing!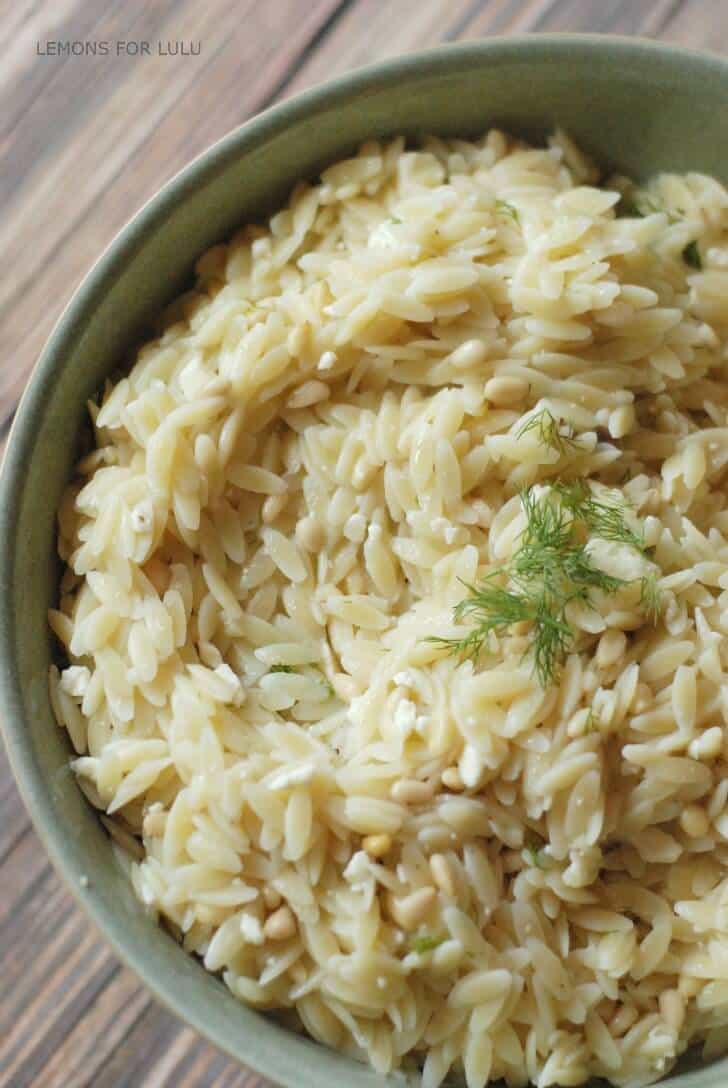 I have a fridge full of condiments.  I bet we all do.  If you were to open my fridge right now you'd find at least 2 half full bottles of bbq sauce, several salad dressings, lemon juice, lime juice, plum sauce, 4 different types of mustard, sun dried tomatoes, tahini, pesto, mayo and an assortment of pickled items.  I have too many condiments.  Sometimes you just need a little tahini for hummus or a handful of olives, or perhaps you need stone ground mustard instead of yellow mustard.  My problem is I forget to take inventory before each shopping trip.  I buy a new bottle of ranch dressing, open it and only then do I realize that I have 3 pressed up against the back of the fridge.  My condiments accumulate to the point where I have more of them then anything else in the fridge.
The only condiment I DO keep track of is the mayo.  I must have had some sort of run-in with rancid mayo as a kid because I have a fear of expired mayo!  This is probably why I steer clear of the mayo based pasta salads or potato salads at any cookout or bbq.  One never knows how long these things have been sitting out.  I cannot run the risk of my tender tummy turning ill.  I just won't do it.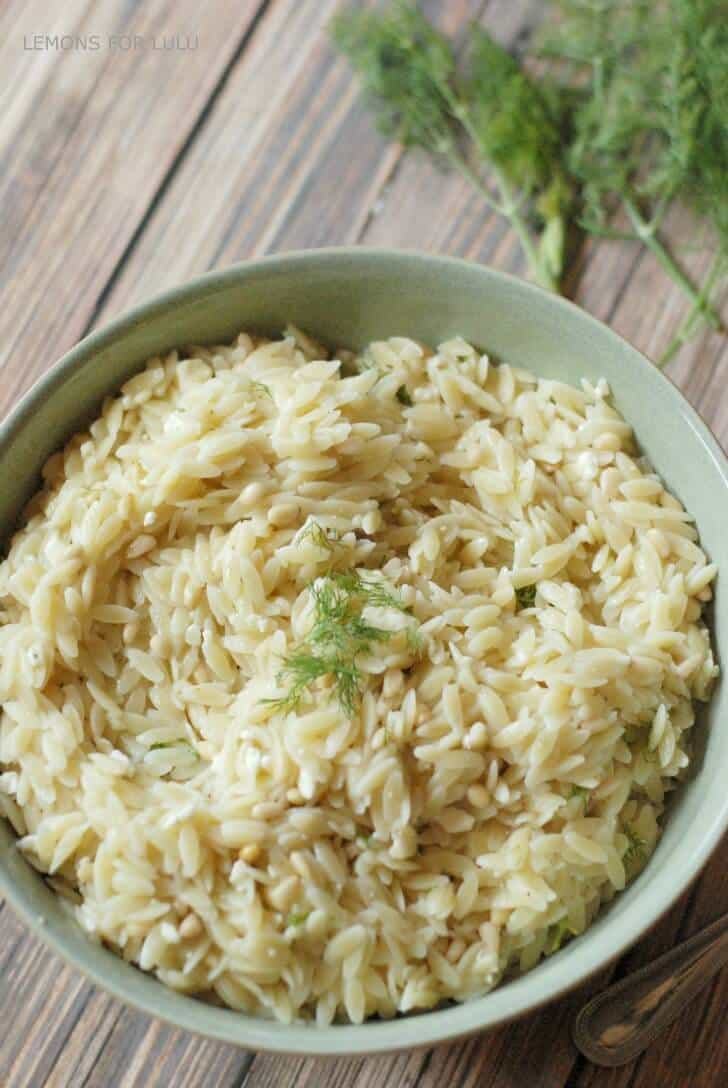 But since BBQ's and pasta salads go together like peas and carrots, I had to come up with something sans mayo.  This orzo pasta salad just happens to be one such salad.  It has a simple vinegar dressing, feta, pinenuts and lots of fresh dill!  That's where all the glorious flavor comes from.  You could use dried dill.  If you do, reduce the amount to a teaspoon.
You will not only love the flavor of the pasta salad, but also the ease and the simplicity.  And if you have a fear of sour mayo (like me) then you may find yourself hoarding this pasta salad leaving the others to fend for themselves.
NEVER MISS A RECIPE! SUBSCRIBE TO MY EMAIL TODAY!
FOLLOW ME:
FACEBOOK | TWITTER| GOOGLE +| BLOGLOVIN | INSTAGRAM
Ingredients
1

lb orzo pasta

3

oz pine nuts

4

oz crumbled feta cheese

1/2

cup olive oil

1/3

cup white wine vinegar

2

tablespoons fresh dill, coarsely chopped

1/4

teaspoon salt
Instructions
Prepare orzo according to package direction. Rinse with cold water. Combine pasta with pine nuts and orzo.
In a small bowl, combine oil, vinegar, dill and salt. Pour over orzo and serve.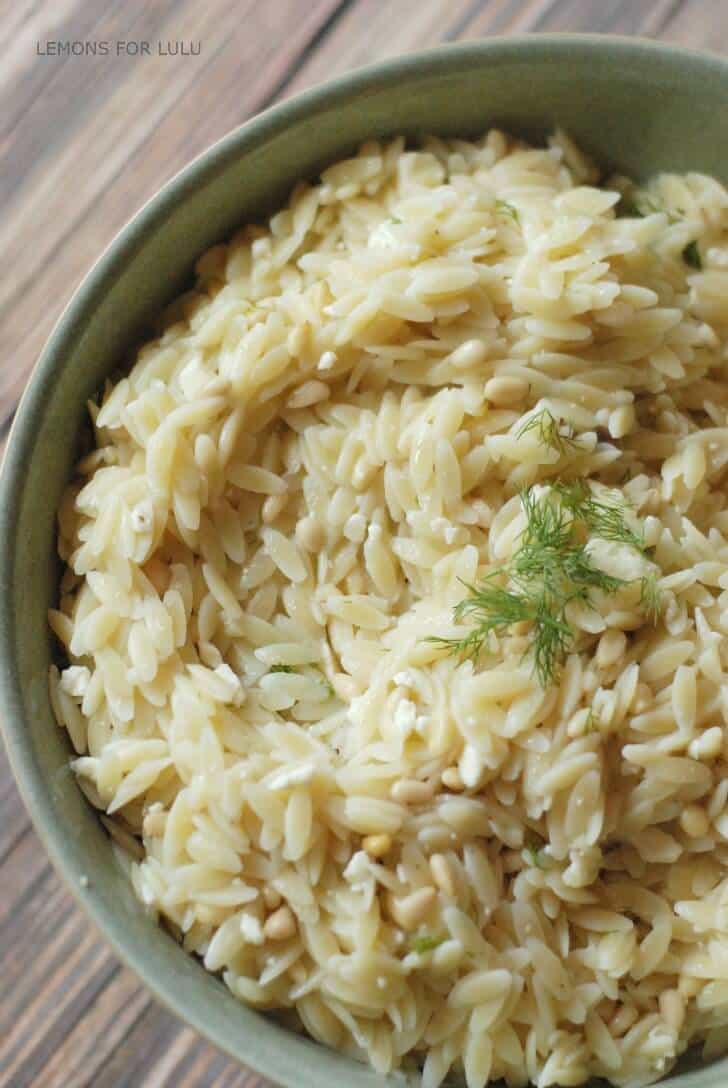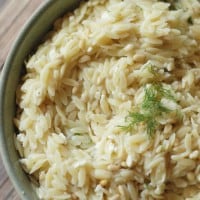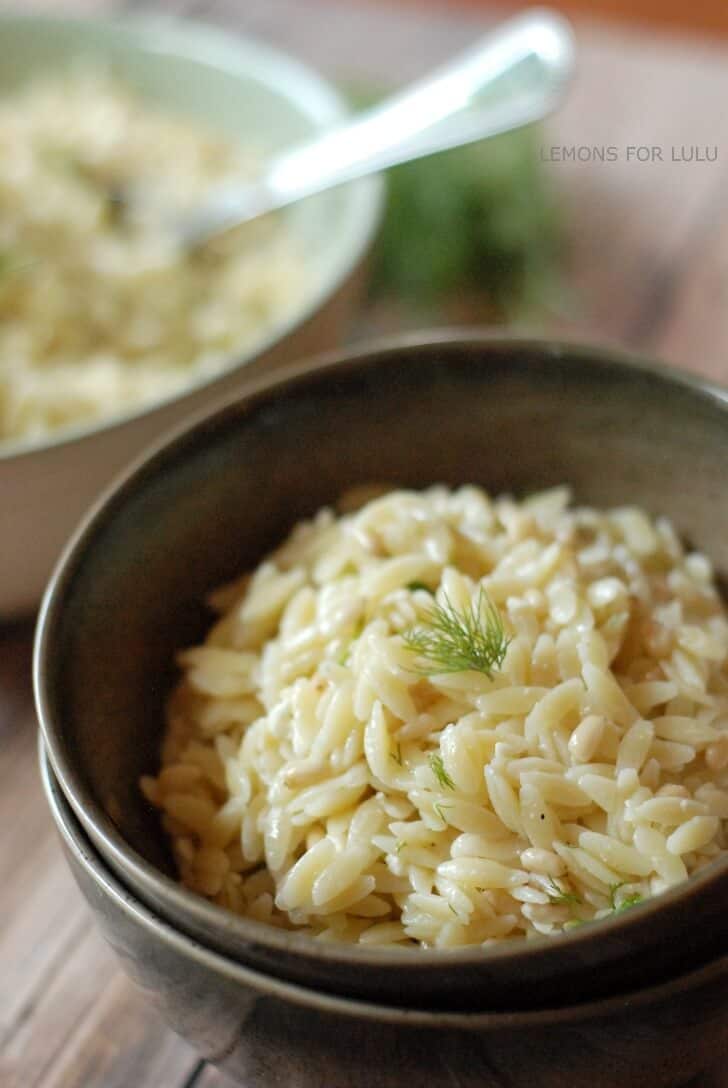 CRAZY FOR ORZO